Beautiful Bed Linens From The Adorable Aura Bedroom Themes
One of the most important features in modern bedroom is the bed linens. These linens are so important for those who needed high quality sleep to get refreshed and recharged for the next morning. It provides comfort and could be very nice accessories too in the bedroom.
Look at these modern bed linens here. These elegant and super comfy bed lines designed by the brilliant Tracie Ellis and entitle the Aura bed. From the name itself, the purpose existence of these bed lines is to serve you a very great night and give you refreshing aura in the morning.
With careful material selection from vintage to stylish modern one, you can have all you wanted with lots of color options. The first picture is the calming cream color, Cream color would blend with any other color but it would be best to combine it with dark purple accent in the pillows. Look at how the bed lines fell on the floor, the fluffiness and comfy is believable.
The next color selection is one with more masculine appeal. A color combination between grey and blue created something dapper for men's room. This color suits best with neutral bright color such as white to give the clean and sleek look. The Aura bed doesn't just provide different color options and material selection; they also have the patterned bed lines.
The third picture here is one of the patterned one with black and white tribal pattern. This type of bed linens is definitely becomes everyone's favorite because its appeal is just inevitably charming. There it goes with similar throw pillow cover and most importantly, this bed lines is suitable for any of our interior color schemes.
Enough with the dapper masculine one, what about the pretty feminine for girls? Don't worry because in the next picture you will see a floral pattern bed lines with more stylish and current appeal. These floral bed lines come in several bright color such as vibrant red and turquoise blue. There are also luxury bed linens with darker blue accent and elegant pattern as well, so feel free to pick one of your favorite.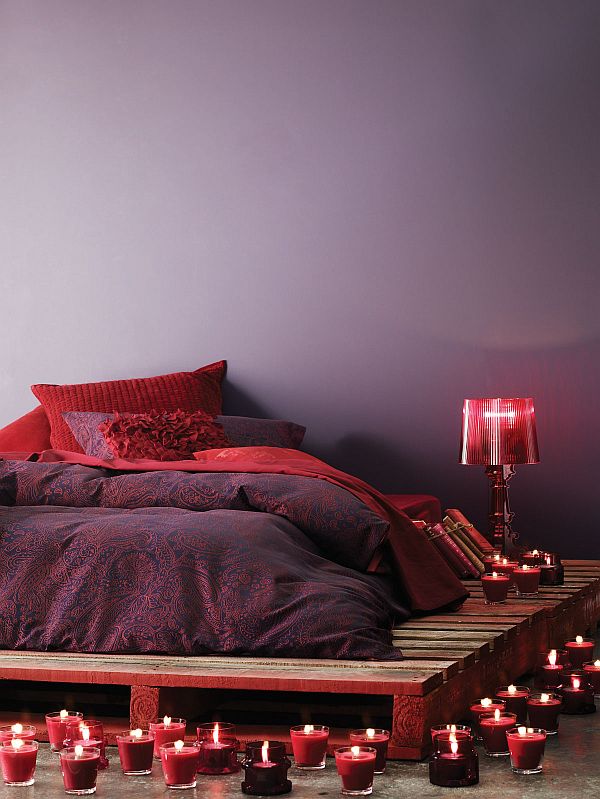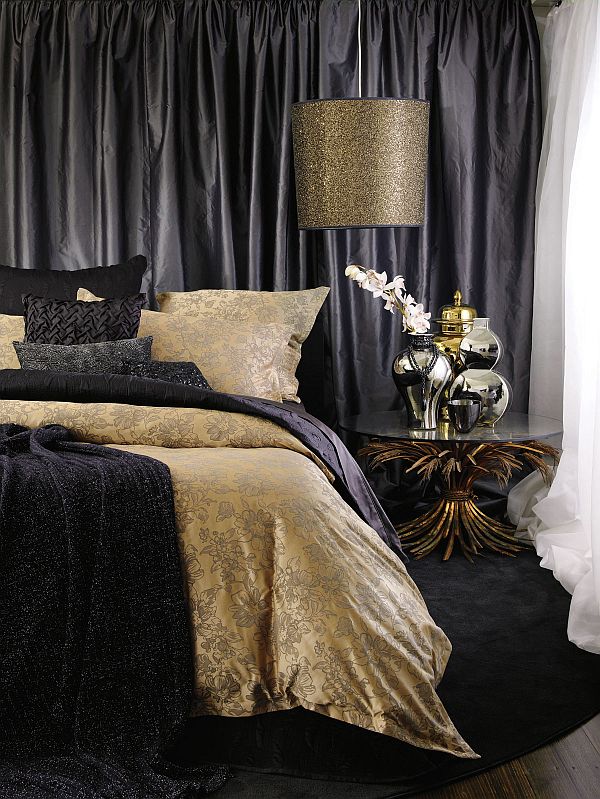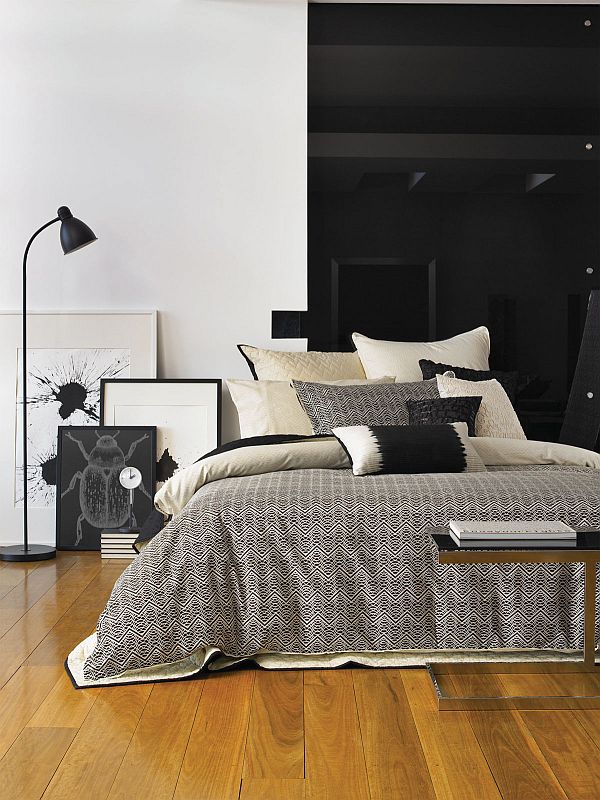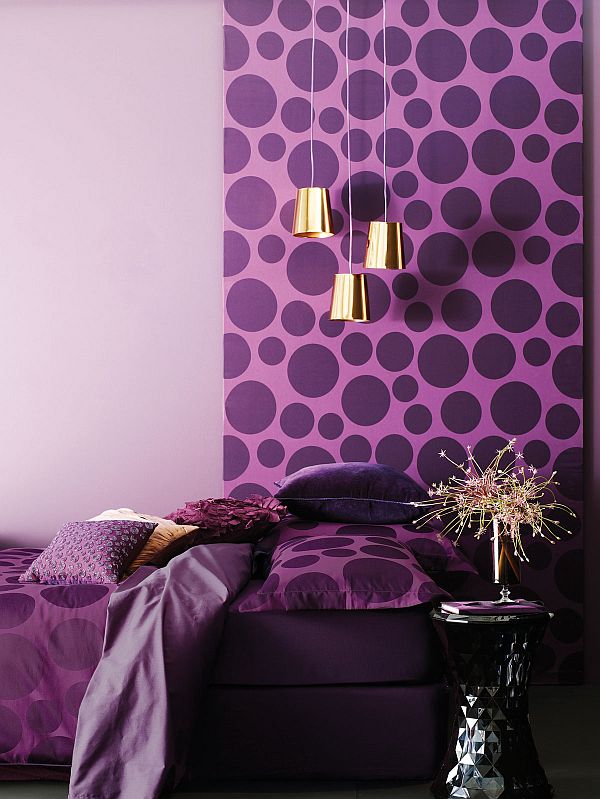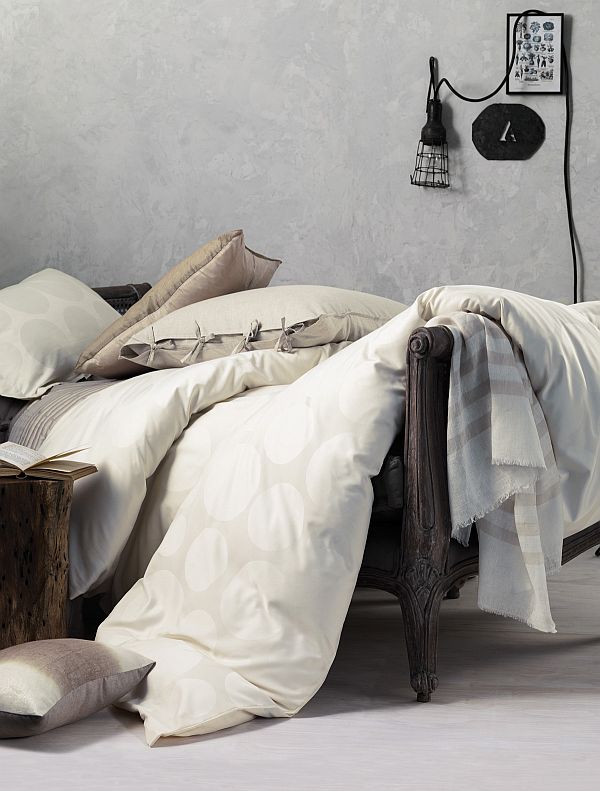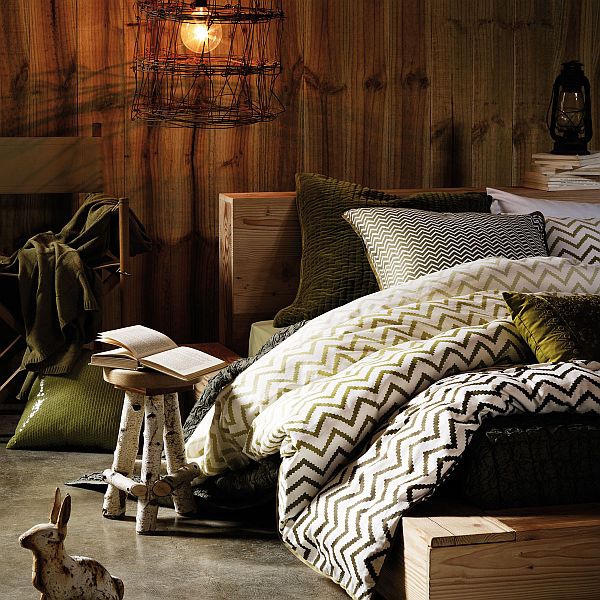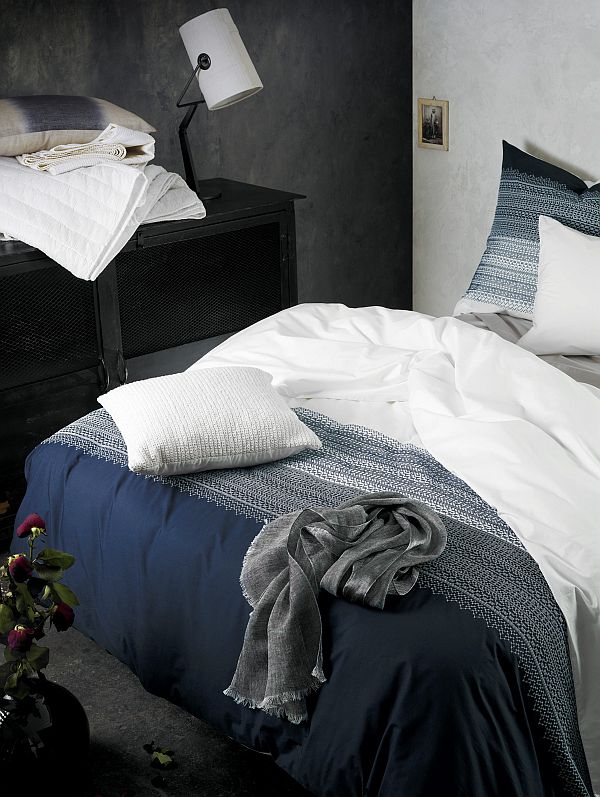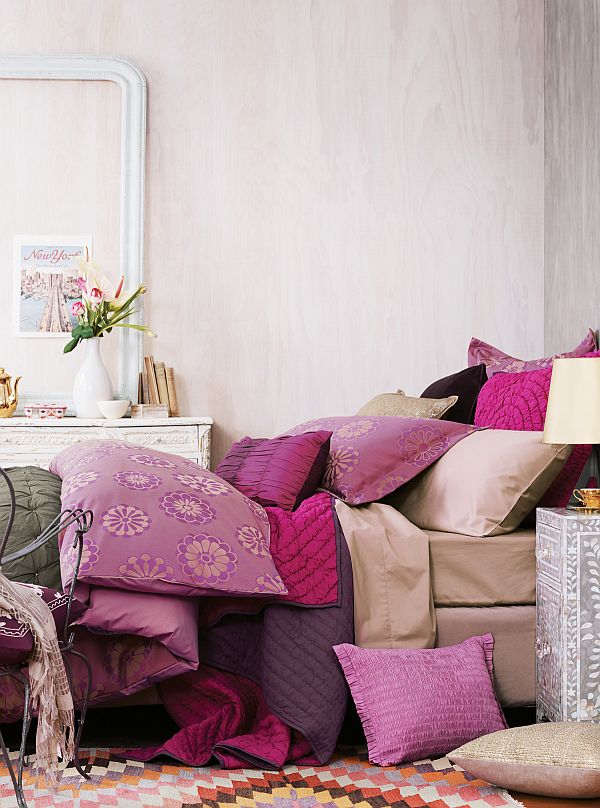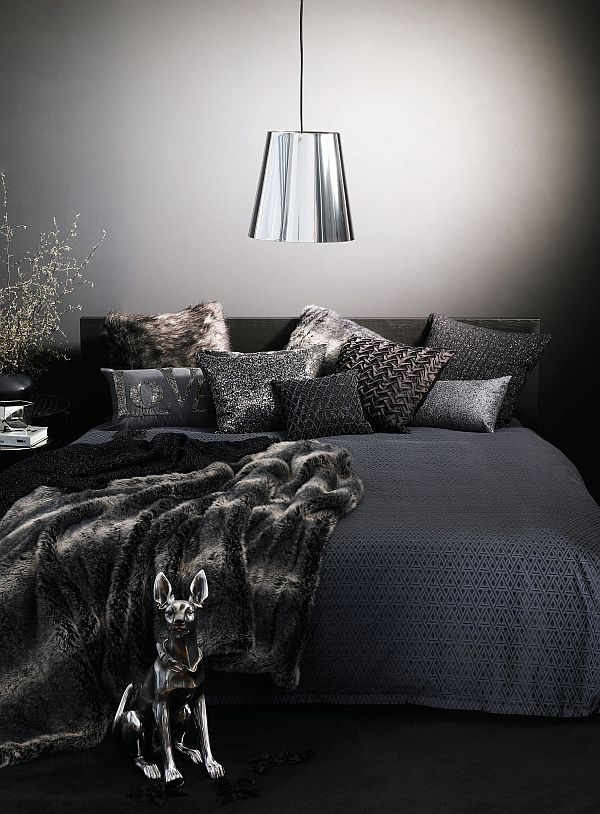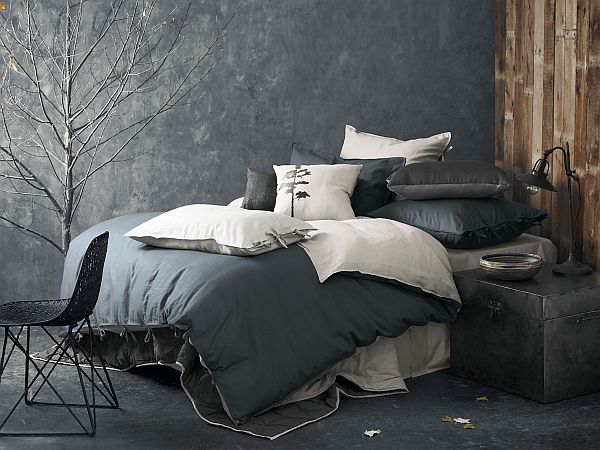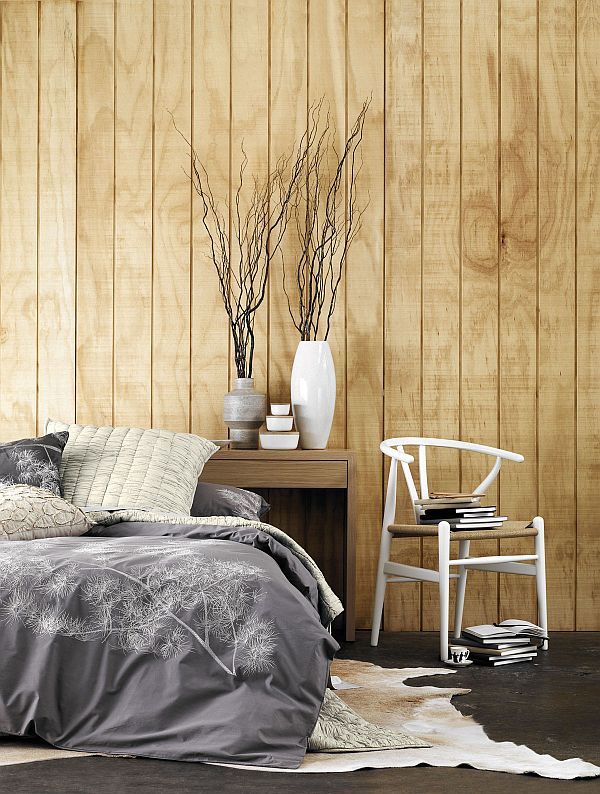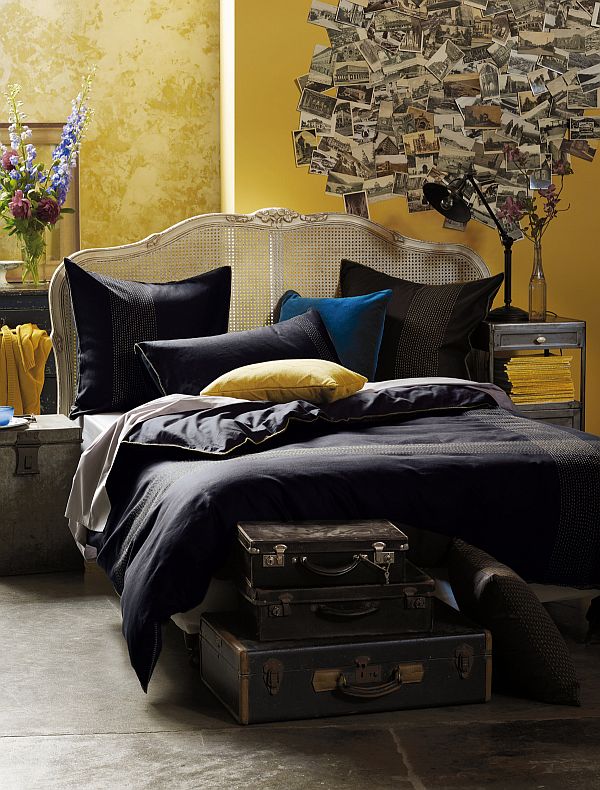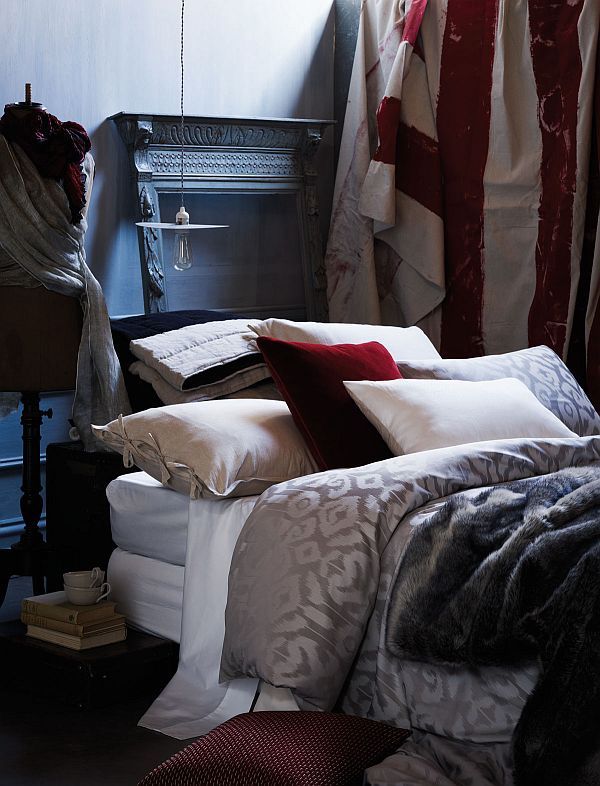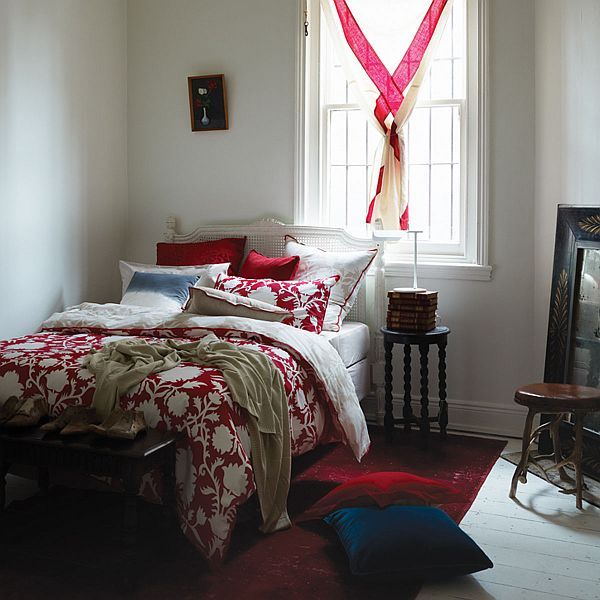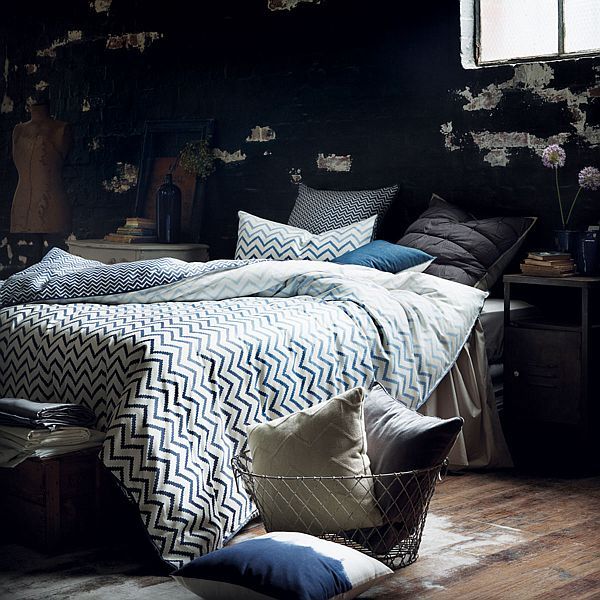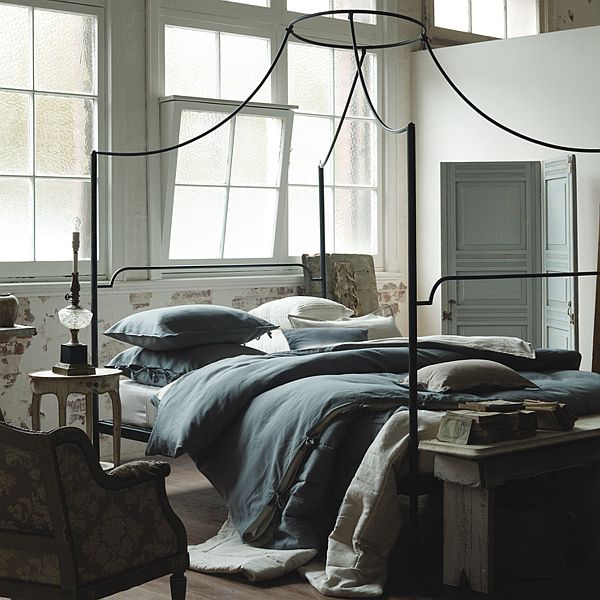 Image By : Tracie Ellis
View the complete gallery
Share your Thoughts!