Stunning Modern Farmhouse With Fascinating Pool Designs
Modern Farmhouse is an interesting idea about transforming the old farmhouse into a modern family house. In this modern era, there's no one will refuse the modern house, especially due to the flexibility and openness it offers. What's great about modern house is that the design is always involving, so you don't need to feel like out of date. If you're interested in this idea, why don't you read the rest of the article to find out?
The idea today comes from Modern Farmhouse by Nicholas Lee, a project by Houseplans.com. When you look at this Modern Farmhouse Designs from the front, you might think that this is just an ordinary traditional house; with triangular sloping roof, wood siding, and large front yard covered in green grass. What's interesting about the exterior design is the reddish painted wall that combined well with white window sills. The project is indeed maintaining the old structure with some modern twist given to the interior.
Exterior design also featured the rectangular swimming pool among the green grass that makes the house looks so inviting. Like most farmhouse, this house also equipped with an attic and large glass windows that connect the interior space to the exterior as well as provide natural sunlight into the room. The front and side porch is equipped with some white chairs where the owner might sit down and relax.
The interior is designed in modern style, including the bedroom that furnished with minimalist bed and brown blanket to match the cabinet and headboard. This room looks so bright and inviting, thanks to the glass window and white curtains that adorn it. The main attraction in this room is the colorful paintings on the wall and grey carpet underneath. Another bedroom comes in a way that is not less interesting. The warm interior is applied here, with beige wall and wooden floor covered with brown carpet as the perfect setting. Glass doors of Modern Farmhouse Designs Ideas are the connection between the rooms with outdoors.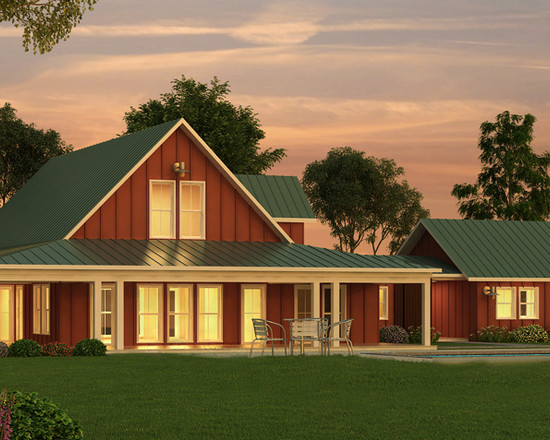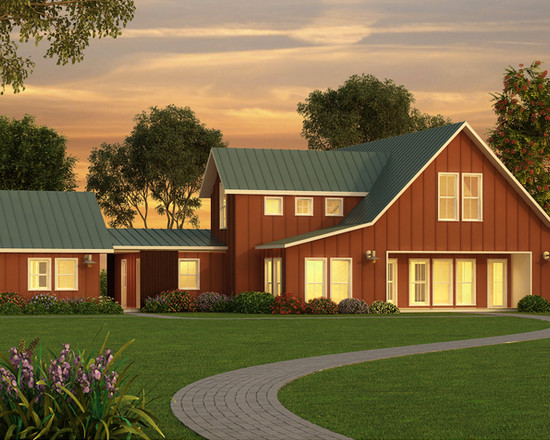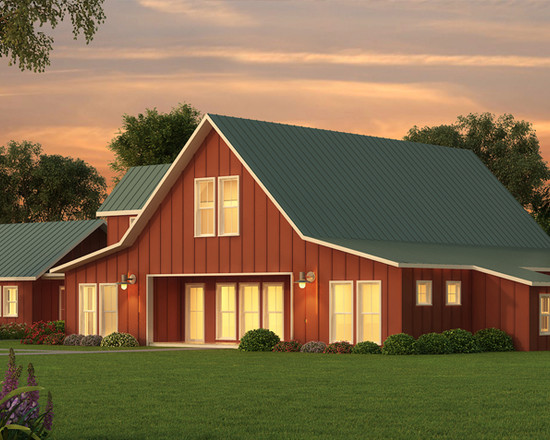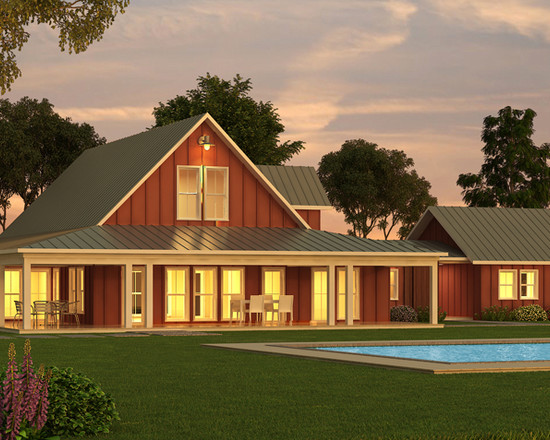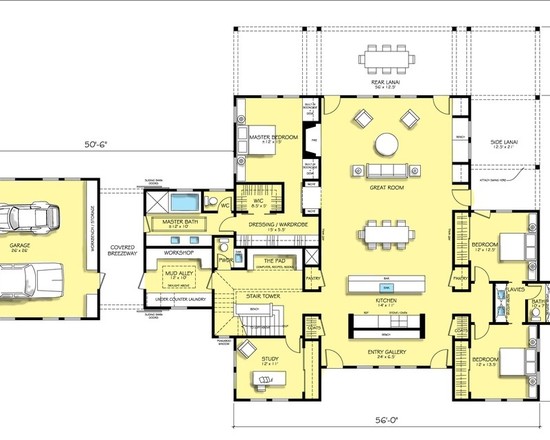 View the complete gallery
Share your Thoughts!