Amazing Colorful Interior Design With White Palette And Beach Themes
Michelle Damian, a designer of Pixel3D studio has created this colorful interior design that will make you amazed. This design indulges many people wishes of a simple interior design without make it looks plain and tedious.
The designer plays with colors and shapes to result this marvelous design. Using the plain white palette, the application of many colors is accentuated harmoniously. You will never get bored if you live in a residence with this design. Instead, it will cheer up your every single day.
This residence has the open concept living and dining areas. It contains colorful minimalist interior design with white wall as the canvas. The designer uses bright sandstone tiles to cover up the floor of this multi-function room.
On the living room, the artist also places white rug and sectional sofa face to the white wall mounted desk and television. Several colorful paintings hang on the wall harmoniously with the transparent blue coffee table, red pillows, and colorful vases decorations.
Blue and white star shaped hanging accessories separate the living and dining area. With similar glass windows with white frames, this space looks bright by the natural light. The designer places a rectangular white dining table in the middle of the area with purple transparent chairs around. It looks harmonious with the transparent purple shade hanging lamp that shines the dining at night.
This house is amazing! It has a space on the other room that overlooks the sea. It is like a covered balcony with the installation of glass doors with steel fences. According to the sea tones, the designer fills the space with white walls and blue tiles floor.
The installation of wall mounted cushions and shelves are the perfect way to utilize this space with picturesque scenery. On the other side, combining two fresh colors such as this blue and white space is great for minimalist interior design ideas to accentuate a beach theme.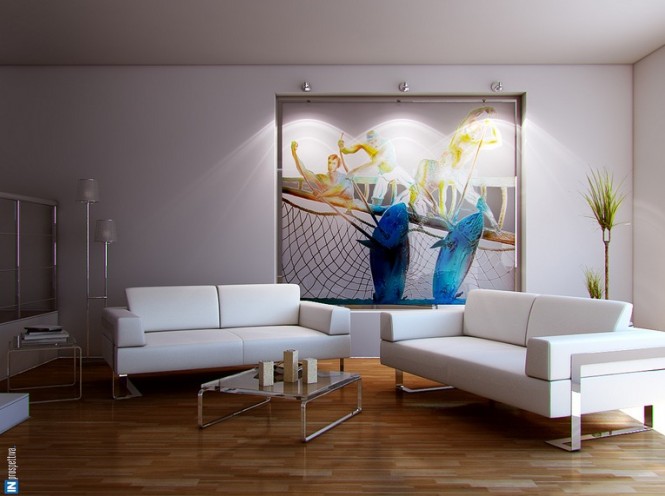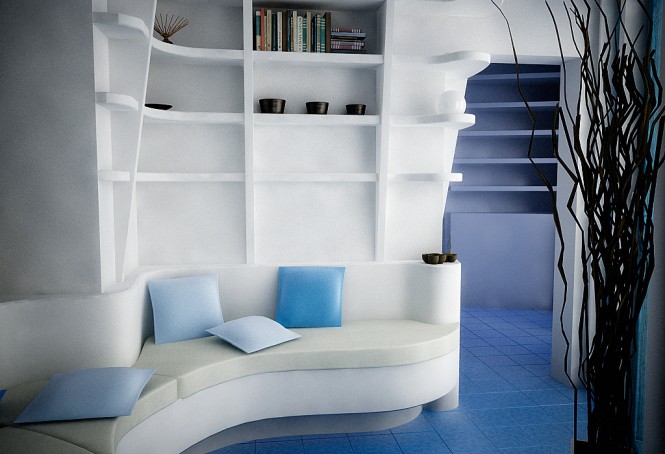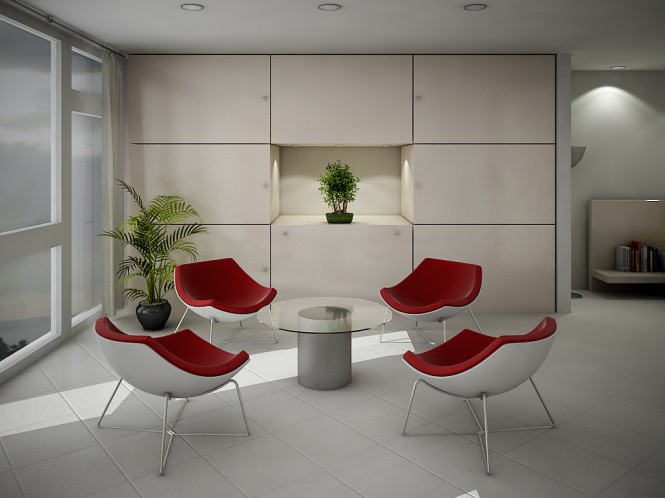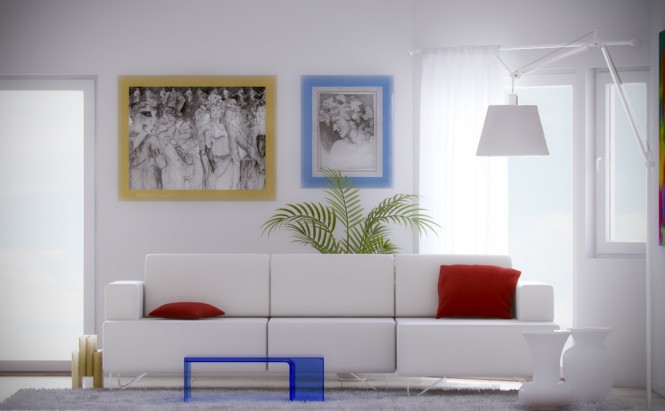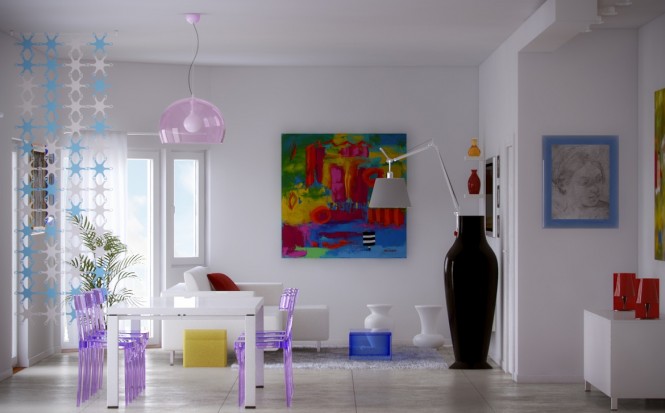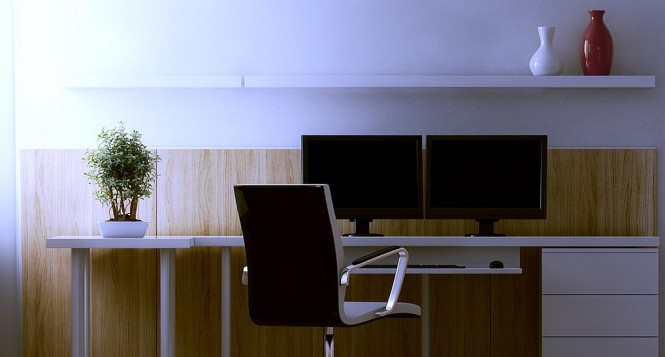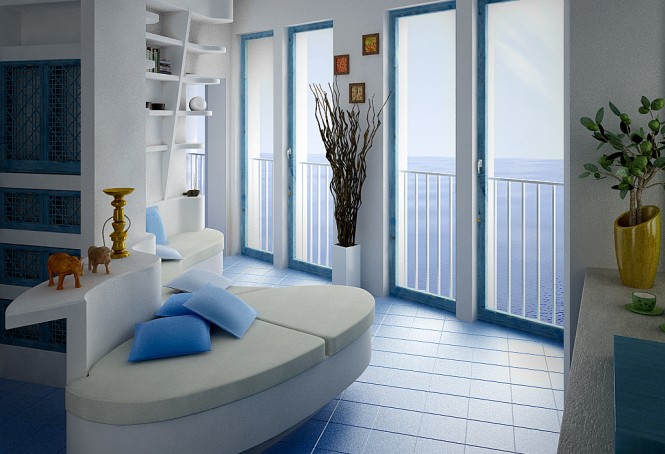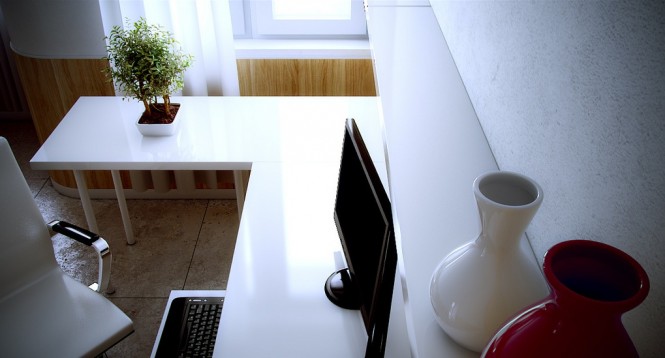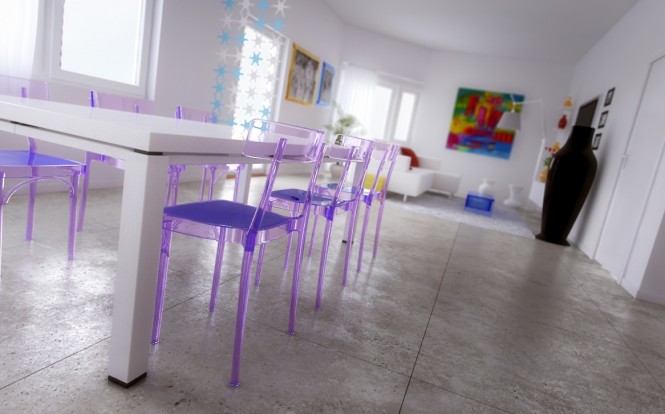 Image By : Pixel3D
View the complete gallery
Share your Thoughts!