Beautiful Modern Home Furnished With Bright Colorful Accents
The idea of beautiful modern home can be exciting and fun with all the less is more philosophy. Sometimes all you need to bring a lit bit more joy into bright modern decoration style is a brave act and imaginary mind with realistic expectations. Who would have thought that strong characters from highlight colorful accents could fill your heart with joyful moods? Here is a home that might help you through all of the process of being imaginary and brave.
Look at these pictures, which actually from Burton residence located in Mendocino County, California, USA. Burton Residence was designed by the amazing Marmol Radziner with modern home design concept. First of all, this residence situated in the middle of refreshing neutral environment with lots of trees and endless green yard. Burton residence constructed only on one level structures but this one level could give you so much.
The home exterior design represents an cozy modern style with straight form and clean lines. Moreover, with dark grey tones and sophisticated glass windows, Burton residence stands out interestingly in the middle of neutral environment.
Modern style concept does use primary color selection such as black, white and grey to embraces the idea of beauty in simplicity. However, a little bit of bold accent wouldn't hurt right? Well, Burton residence wants to show you a bit something with some bright colorful accents in the furniture as well.
Besides bright accents in the furniture, this residence has a lot more attractive points such as the blurred connection within outdoor environment, infinity swimming pool facing towards the incredible surroundings, a patio, an open plan main living space with dining-living-kitchen and spacious area in each sections.
This residence basically built on 160-acre site with an L-shaped plan and having deep relation with outdoor environment. Nonetheless, for a modern home idea, this residence dare to be different, embraces nature deeply and offers inviting interior concept.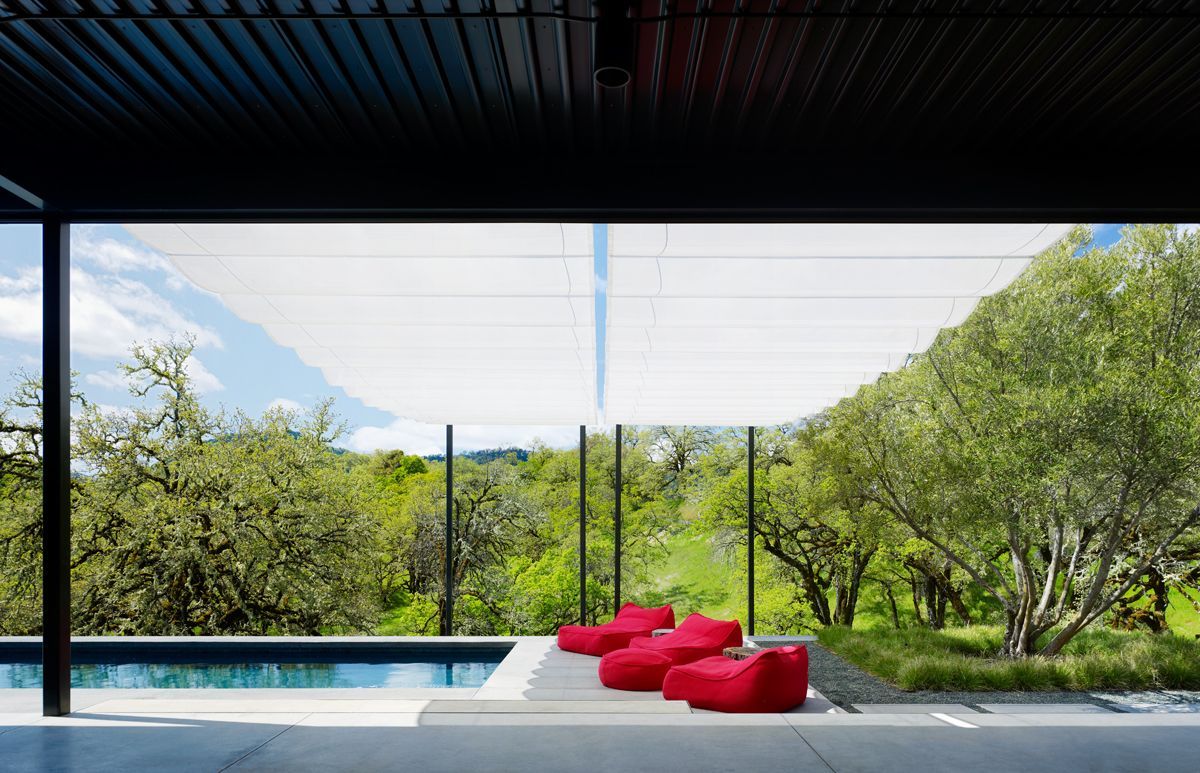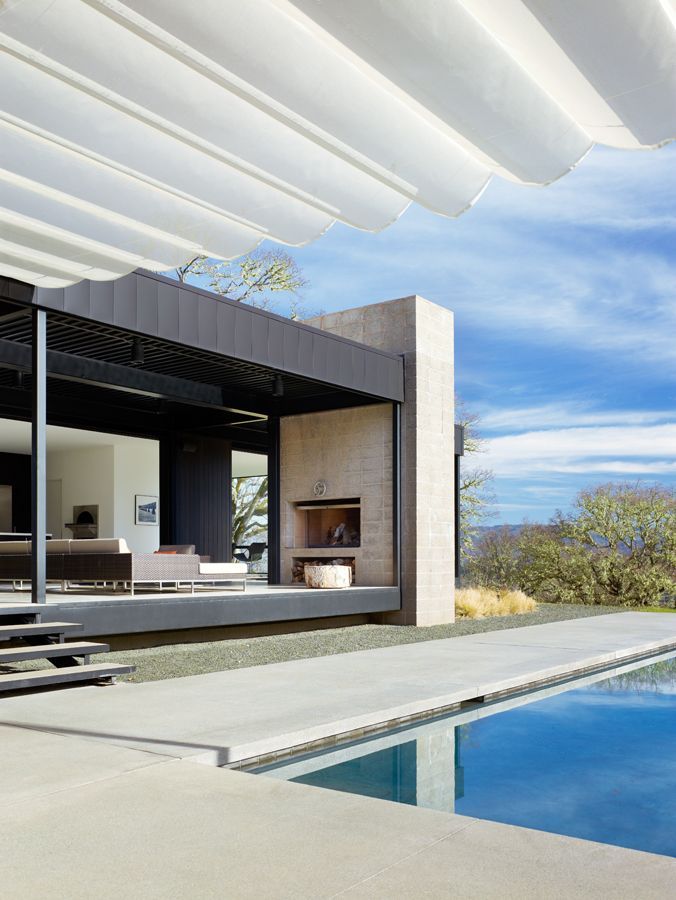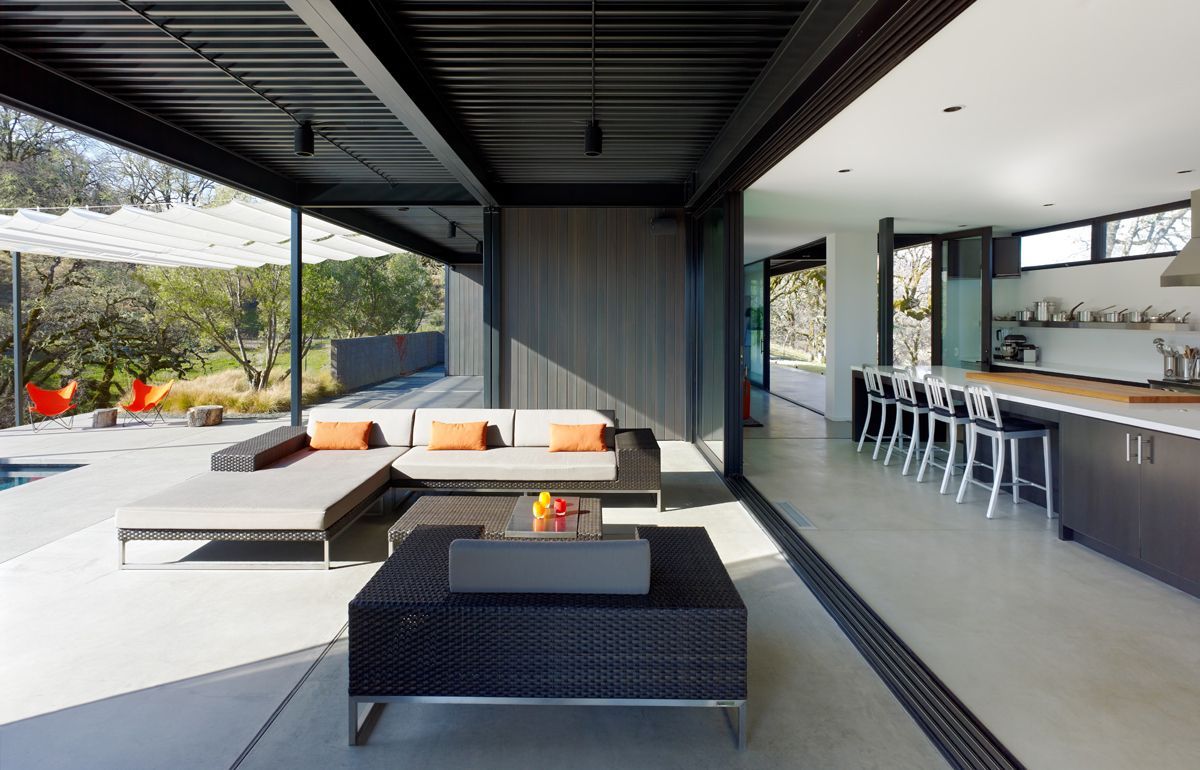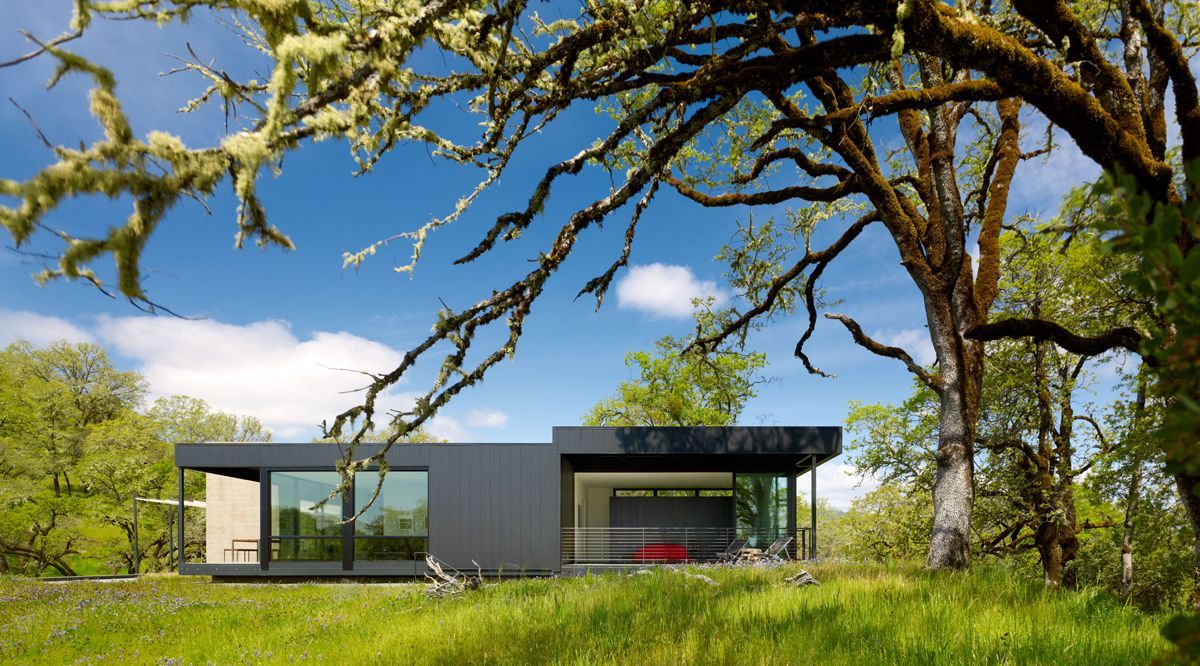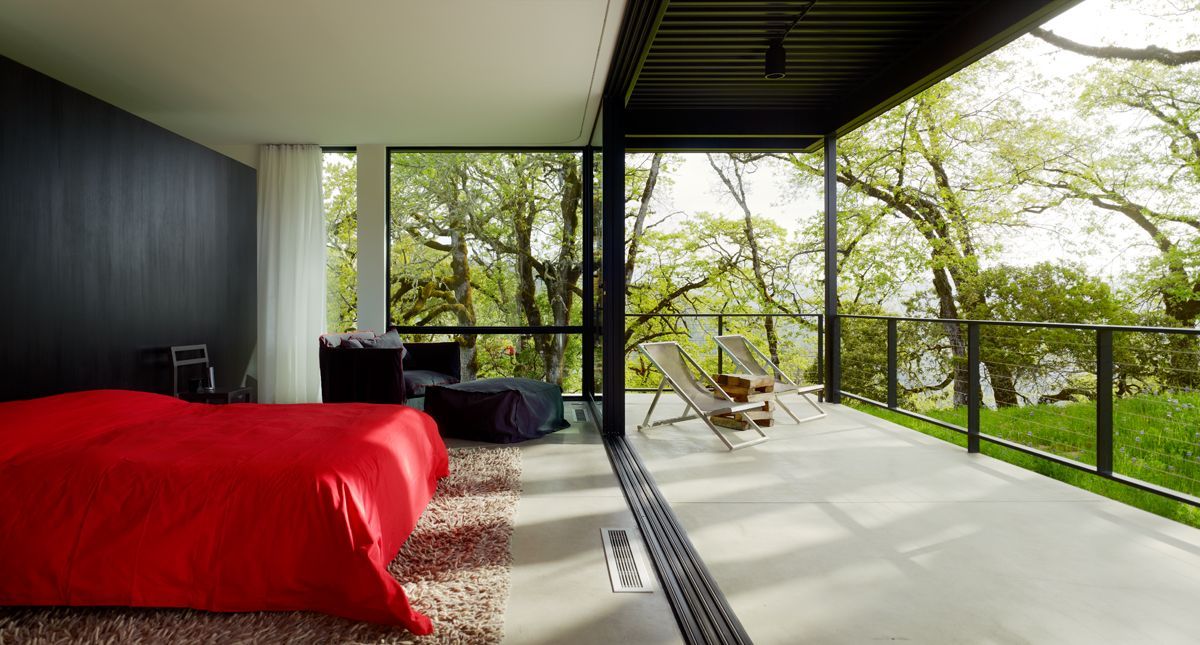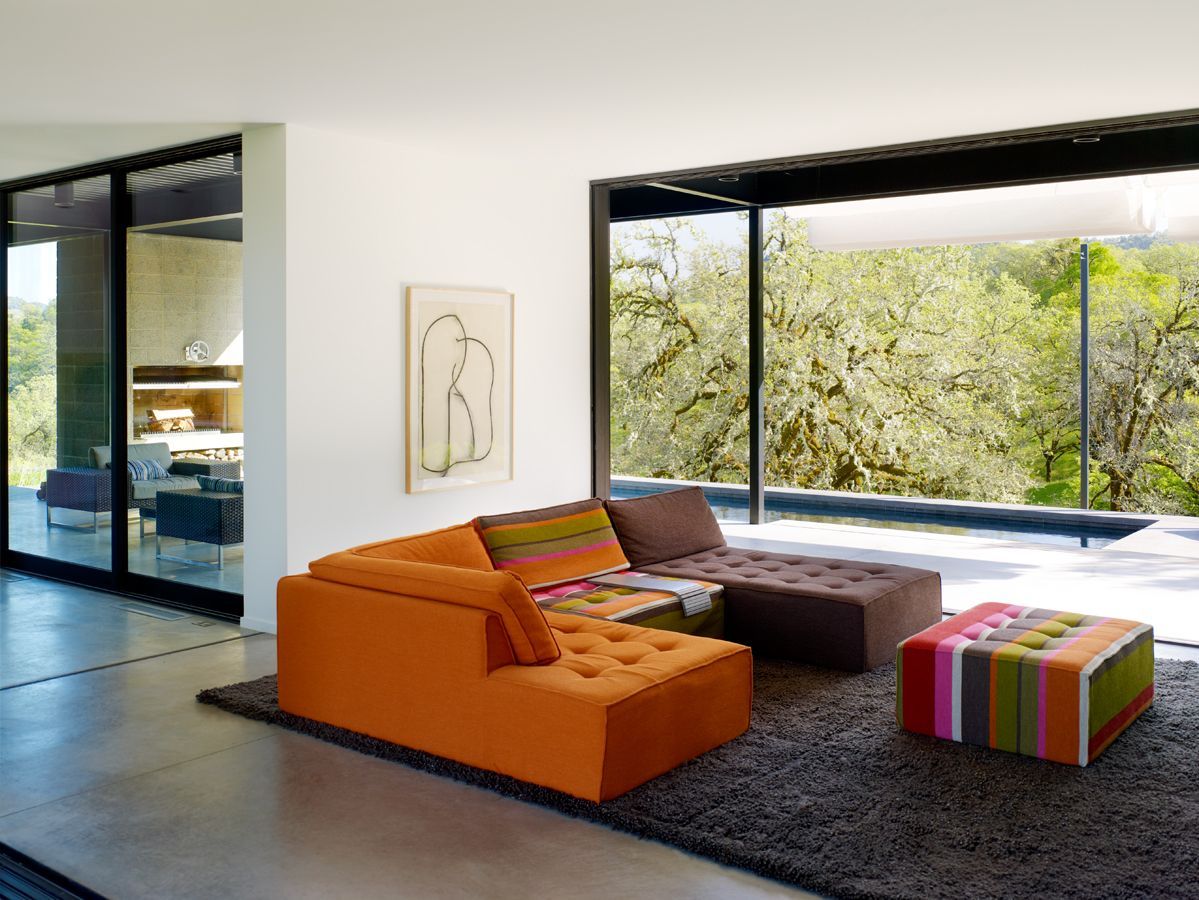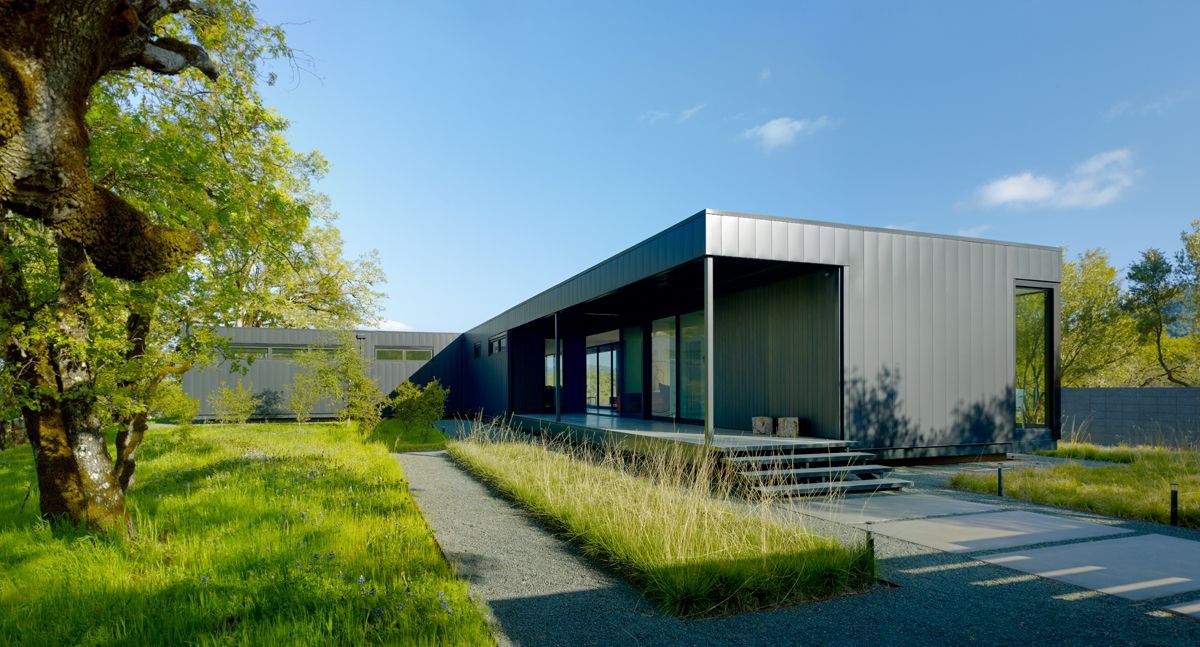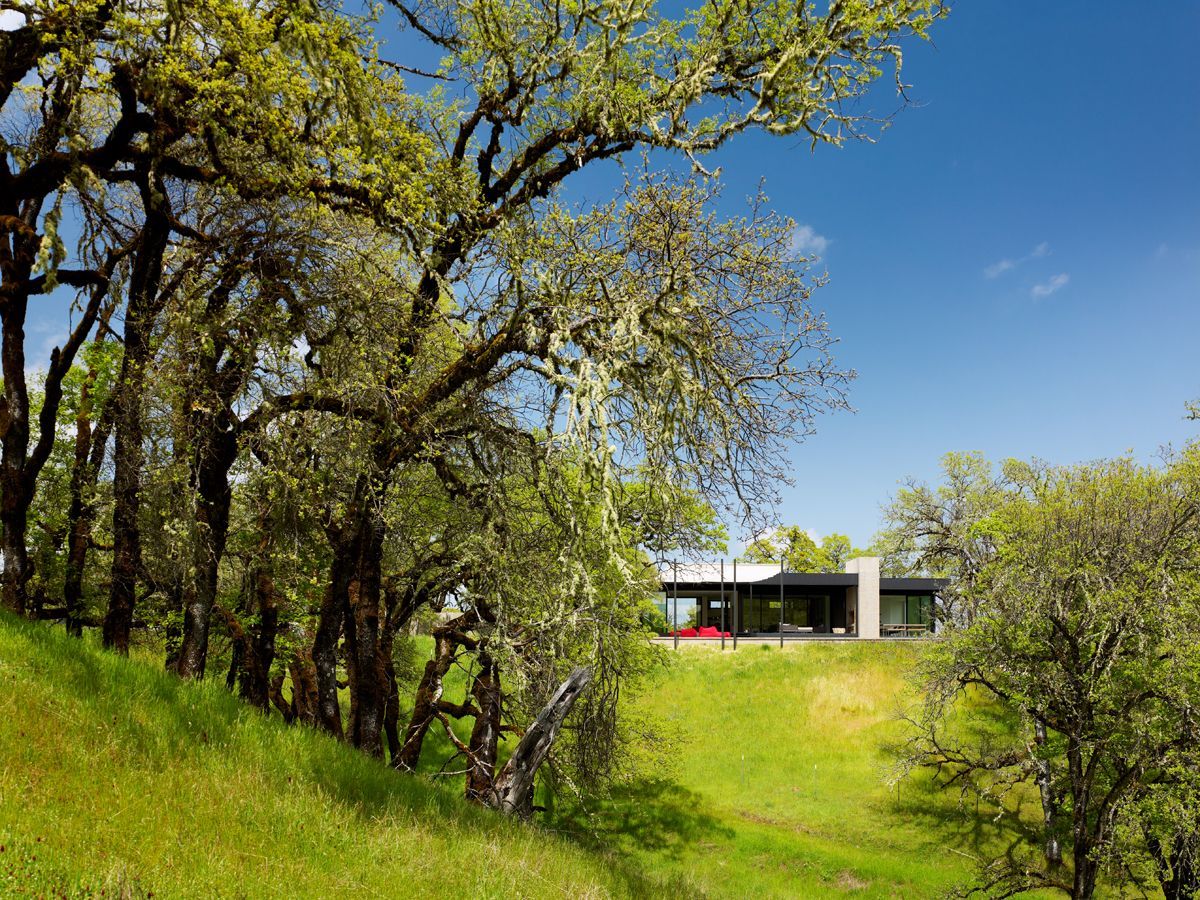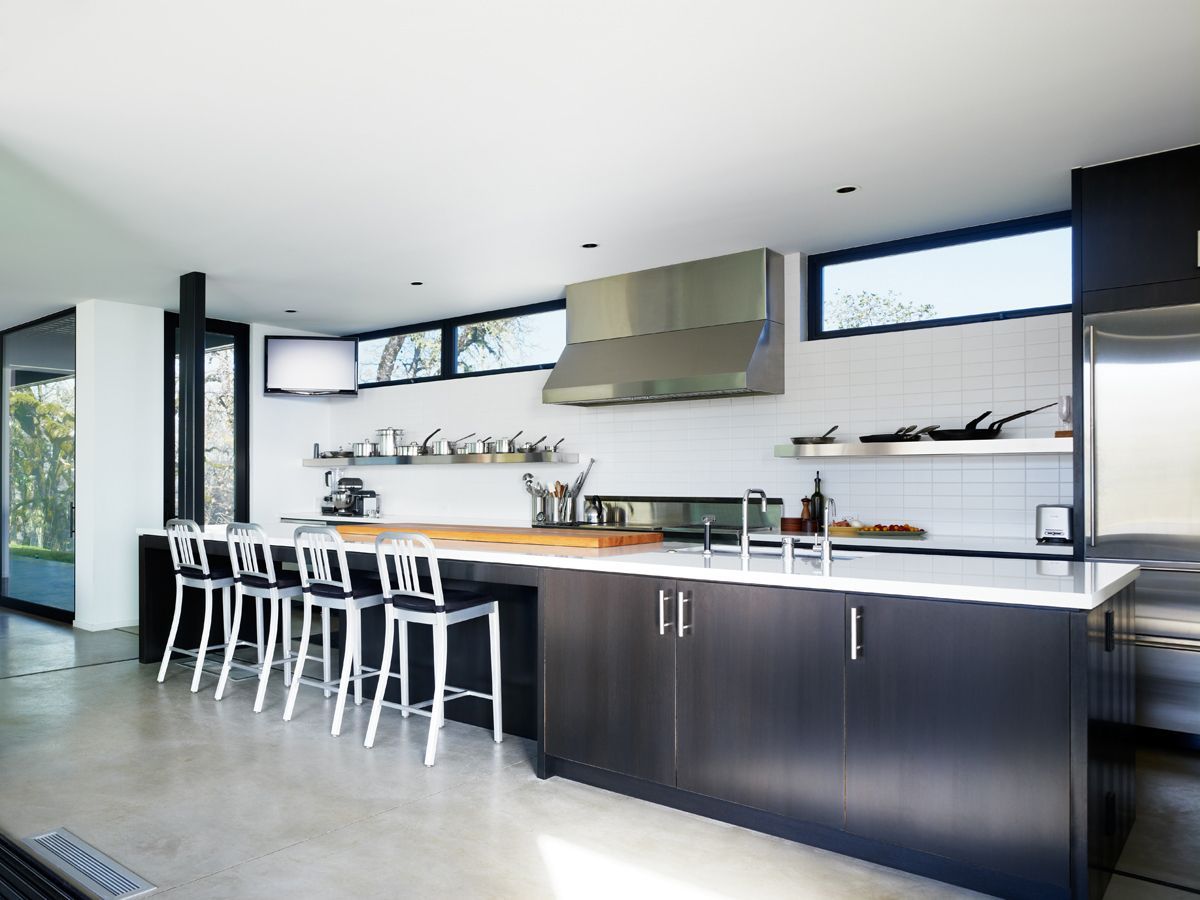 Image By : Marmol Radziner
View the complete gallery
Share your Thoughts!