Sleek Beige Living Room In Brown Wood Flooring With Grey Wall Accent
Interior design for beige living room will show its beauty when combined with wooden flooring. The dark brown, caramel brown, or natural wood brown floor are suitable for beige sofa. Another option is by choosing the opposite color of flooring and sofa. The Z Apartment is using those kind of colors too. It was created by Studio1408 on 160 square meter area. This is a two story apartment that is located around the Bucharest, Romania.
This apartment has beige living room ideas that are shown by its sofa decoration. The sofa has beige color while the floor is designed in brown wood material. Wall is built in concrete that is painted in white. But, one side of this room has grey color of wall. At this side, the TV is on a wall that looks like a shelf. Grey and white subtle color of curtain complete the wide window in this living room. Brown rug is also placed under the sofa to give you more warmth.
Lamps in this penthouse are really catching. The lamp that is located in the living room is made from metallic steel. Another lamp is the hanging lamp above the dining table. It has the shape of half ball in dark brown color while the inner layer is in gold color. This lamp makes this wooden corner becomes shining. Decorative plant pots are placed there to give natural green accent. Mirror is attached on the white wall to make illusion of bigger space because of its reflection.
Get into the bathroom, we will see the combination of black and white room using the marble material. If we look further into this house's working room, it is designed in brown wood decorations. There are also beige and dark brown sofa. Bedroom has the same concept in simple design. This house with beige sofa living room ideas has sleek interior decorations.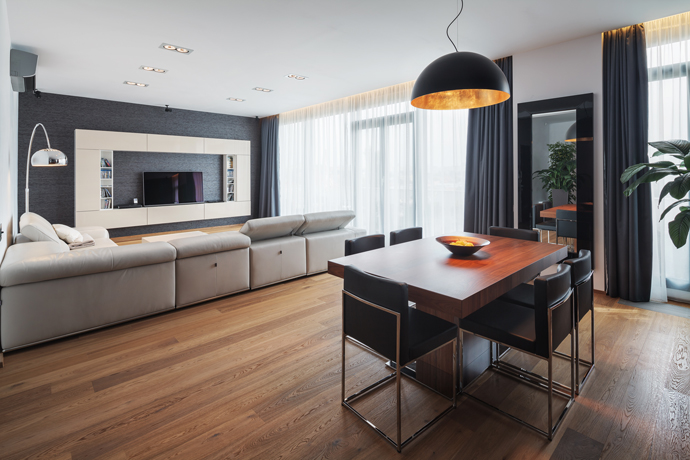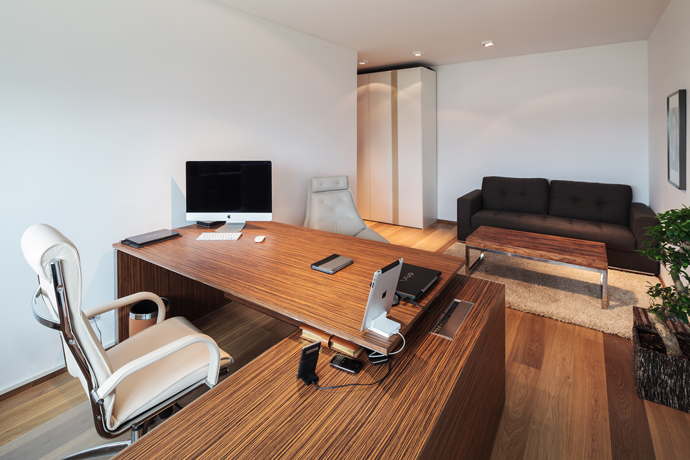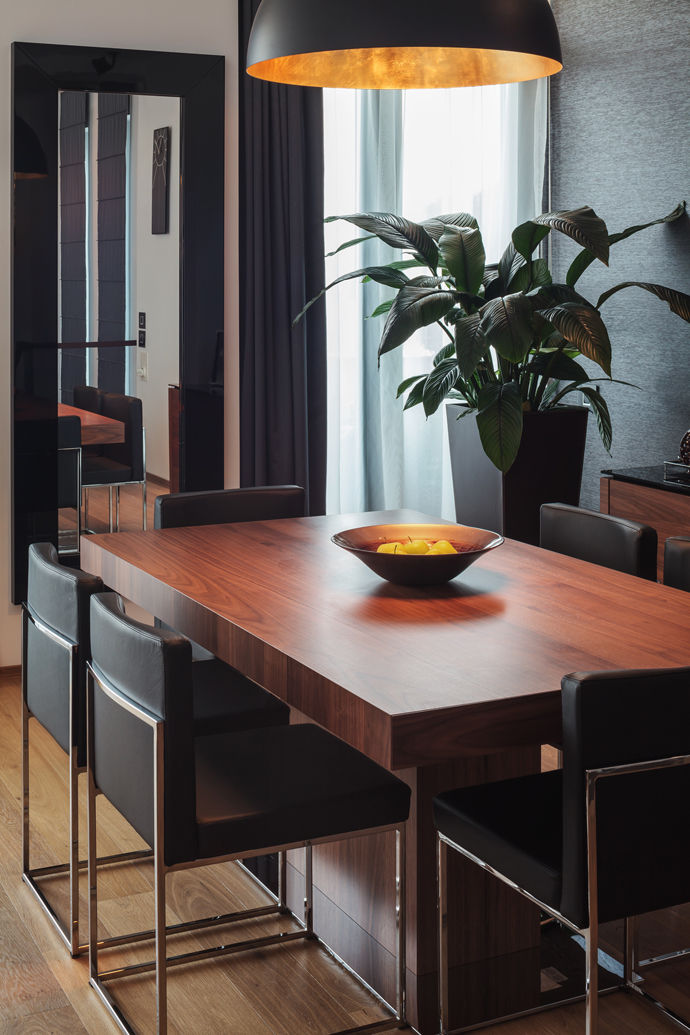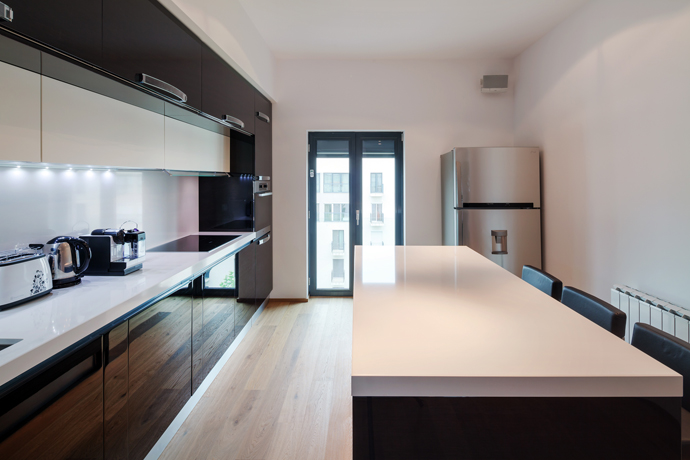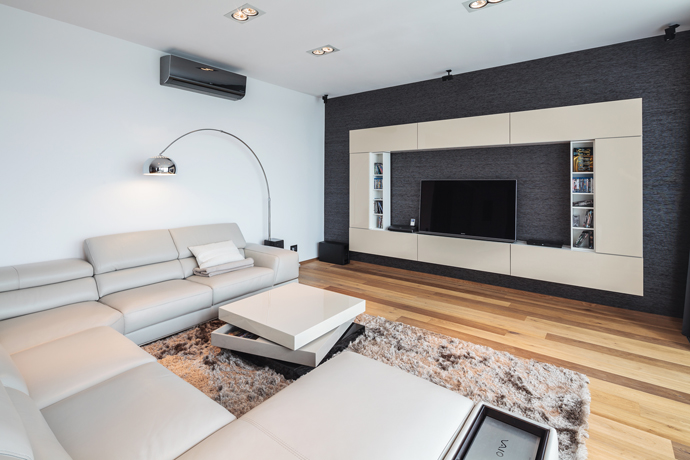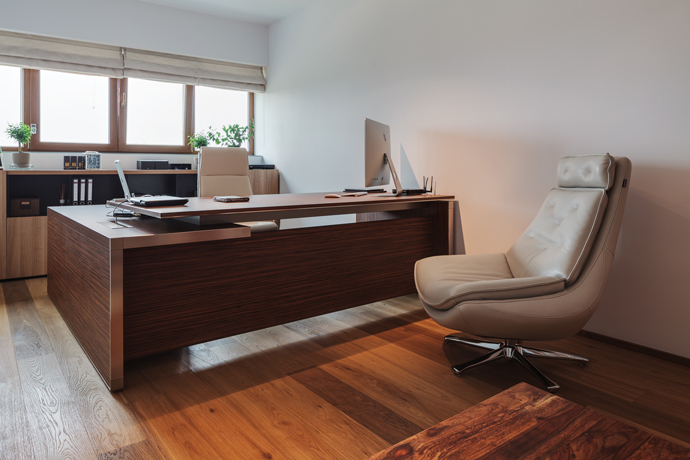 Image By : Studio1408
View the complete gallery
Share your Thoughts!