Bright And White Exterior Color Schemes For Your Modern House
This is a beautiful modern house in Buenos Aires, Argentina that was done within great exterior colors. Take a look at the first picture of the Casa Dorrego project by Ballesteros Architects here. The building architectural is simple and done in geometric style. White is the only color that covers up the walls surfaces, with some black lining for the bordering. Some spacious windows installation on the walls make this house looks beautiful too.
You can see some parts of the house through those windows. If you are curious with what is inside the residence, a little glimpse for you in the second picture. White interior in the elegant studying room is completed with white ceiling and walls. White floating storage displays, cupboard, drawers, tables also chairs.
Back to the outside, we will examine further about the modern exterior colors. In the next picture, you will see clearer white walls there is combined with some shutters on the second floor. Simple black wall on the first floor easily accompanies the black borders of the windows.
Now we are in the backyard of the house. More opened concepts are available here. The yard here is covered by lots of green grass. If you are standing here, you can see right towards the interior. A dining room with white dining sets is there, right beside the spacious glass windows. A black door that is created between the concrete and glass is beautiful in its simplicity. Patio of the second level is seen too. You can enjoy your warm nights in summer by sitting with your family up there.
Last, we move inner to the carport. The carport is located in the front area. It is side by side with a small garden that is completed with some colorful flowers. You can see how the black trellis and door here is combined with the white walls. Talking about trellis, the trellis on the windows here are done in simple and contemporary design. Don't you think so? Just enjoy the modern exterior paint colors in pictures for further ideas.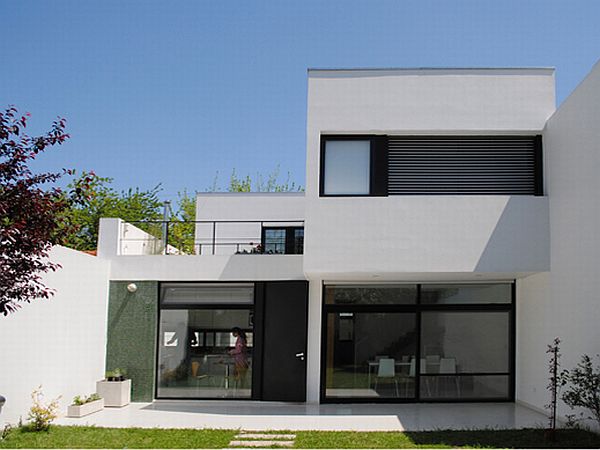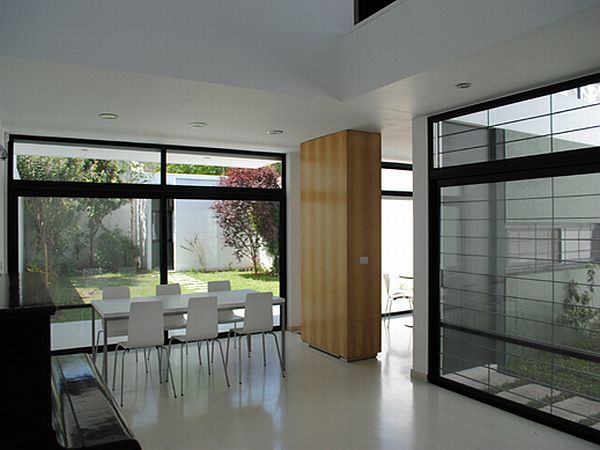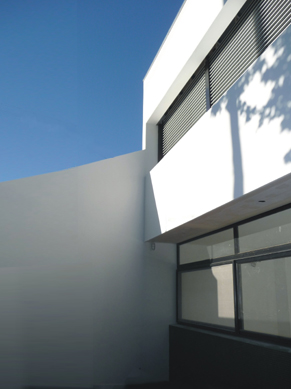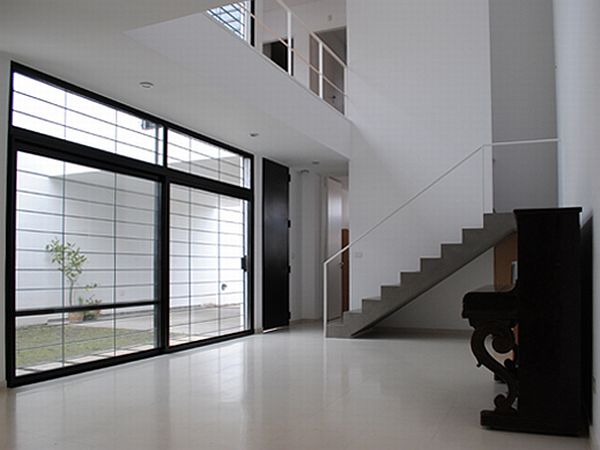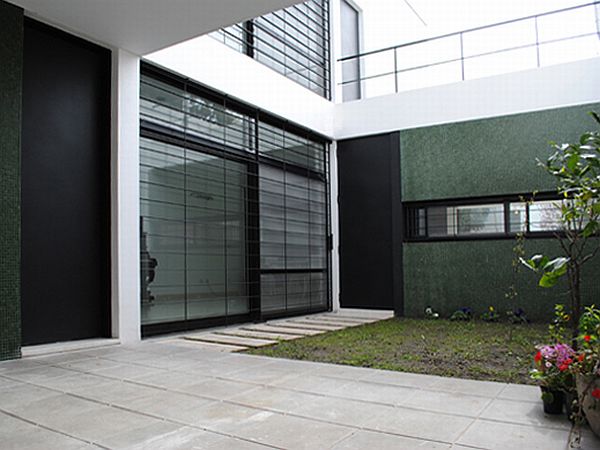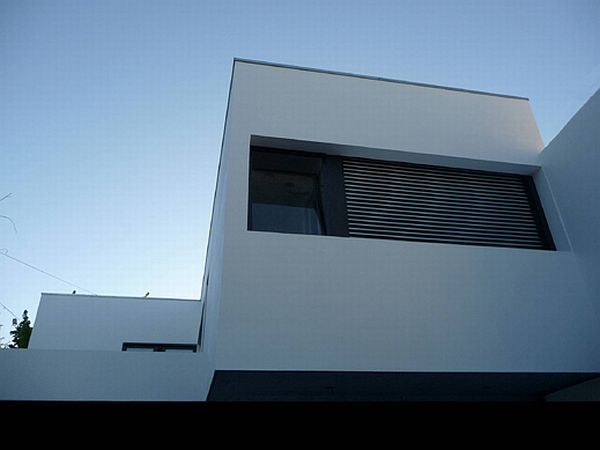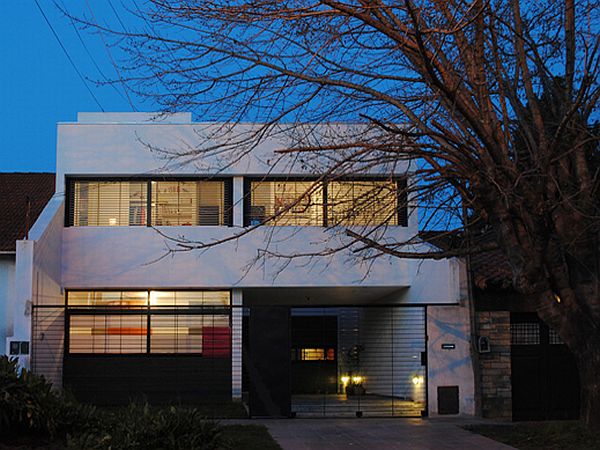 Image By : Ballesteros Architects
View the complete gallery
Share your Thoughts!