Chic Minimalist Home Interior In Colorful Color Schemes
11 PR project applies minimalist interior for its home interior design. The minimalist concept is perfectly applied by Moon Design + Build. The details of this interior give the special look in every elements of this interior. The entrance way of this house has colorful color theme. It looks like it has the retro style. The wall is painted in red and the door is in white classic door shape. The glass door is applied as the modern door. Tile flooring in various neutral colors is used for this entrance way flooring.
This minimalist interior design also has the traditional look. A traditional chair from polished wooden material is placed in the corner of the room. The glass window in wooden frames make this room looks open and brighter. A red vase with red flowers on it is placed in this window. The staircase is designed in the sleek mode combined with the vintage stairs style. The wooden balustrade is painted in white while the edge of the handrail is in the polished wooden color.
The bedroom is in modern design. The updated bedding is the focal point of this bedroom interior. Neutral color is the color theme of this interior while blue is the color accent. The cushions are in the orange color gives the livelier color accent. The bedding looks great with the blue velvet headboard. The soft blue duvet also perfectly covers this modern bedding.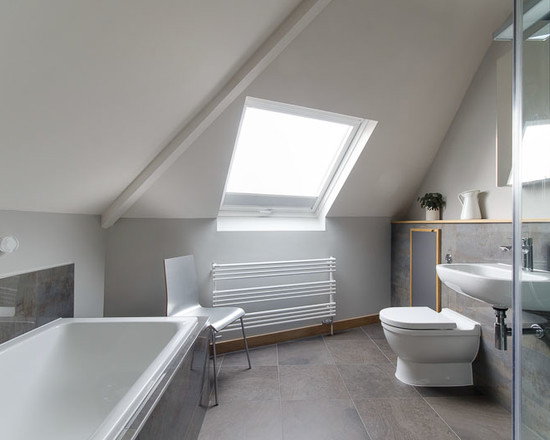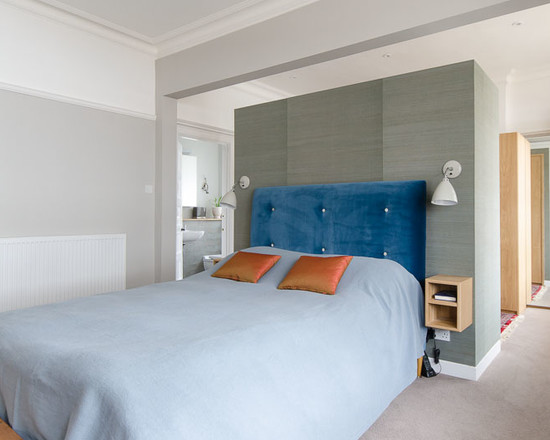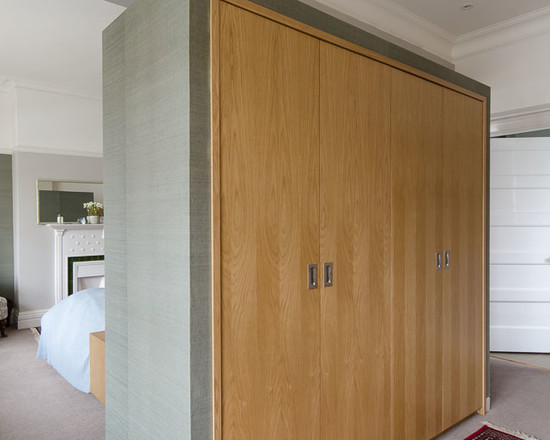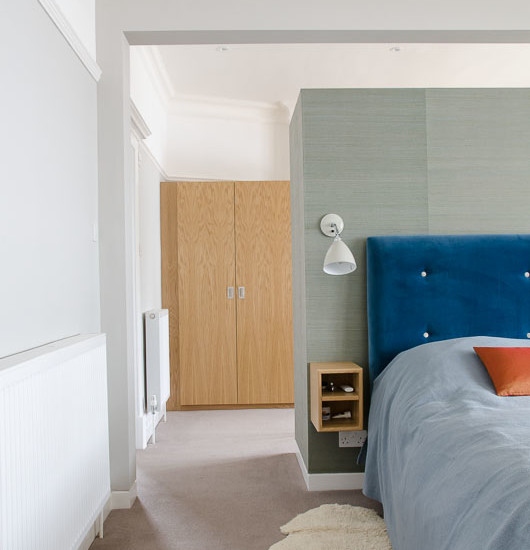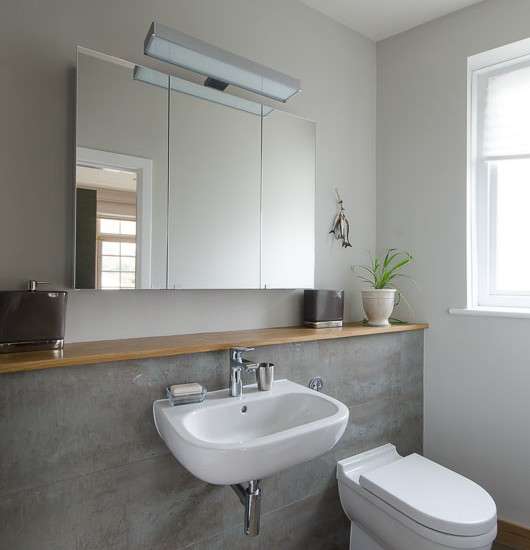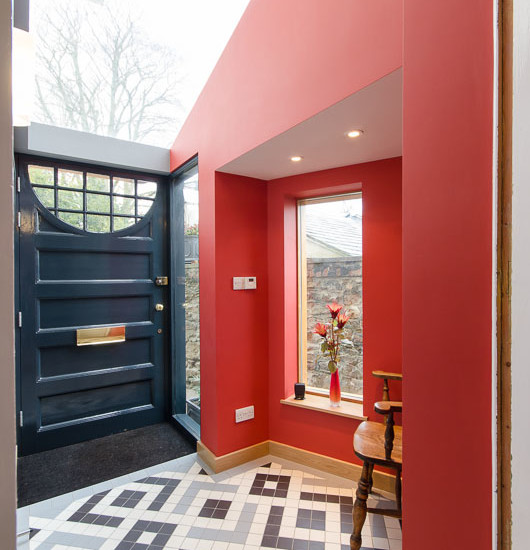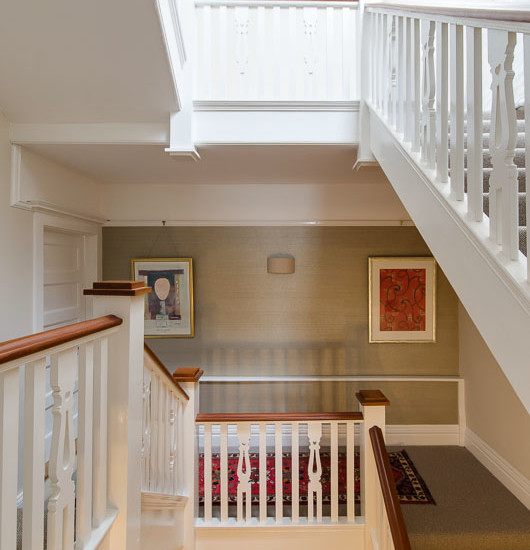 Adding the luxurious style, the while woolen rug is placed under the bedding. It gives the similar color tone to the neutral colored bedroom flooring. A modern lighting is placed over the bedside table presenting the true modern and sleek look. The closet in this bedroom has the neutral color of grey combined with the wooden colored door. Stylish minimalist interior looks awesome in minimalist design just like the today's trend design.
View the complete gallery
Share your Thoughts!