Fancy Elegant Interior From Impressive Home Architecture
Stylish and elegant interior are everyone's favorite in these past years. It would be better if its completed with high tech amenities, complete home features and also comfy furniture selection. Today's post is going to show you one of the imaginary living space with all of that feature and facilities plus you're going to have a unique concept home appeal.
Here I have some picture of a three level residence in Salt Lake City, Utah, USA. The designer behind this masterpiece architectural work is Jaffa Group Design Build. With generous sized area, masculine exterior design, relaxing green grass in yard, Eco-friendly building material and the existence of big trees in the yard makes this residence the most wanted living space. Not to mention the natural surroundings includes the crystal clear mountain views and the elegant interior design.
This residence offers interesting impression from the very first sight. The Eco-friendly material that comes from stone were used for lower walls and building partition, Meanwhile, concrete and glass material and painted wood were used as the higher wall building construction. Moreover, with such an amazing surrounding, the designer didn't want to waste every inch of it so you will see a lot of outdoor space in this residence complete with the refreshing big trees, bonfire place and outdoor furniture as well.
With combining various types of building material, this residence results in an outstanding finishes. From the outside we can see there is loads of window glass that covered with refreshing green curtains which matches with the green yard. Now let's go to the inside.
First of all, the main living space includes one unitary spot of living room dining room and kitchen. Highlight of this house is the red oak tiles floor, white spring granite Countertop Island and an incredible fireplace design with stone frame dominated the entire visual appeal. All of the combination that been used created elegant interior design idea and classy visual appeal.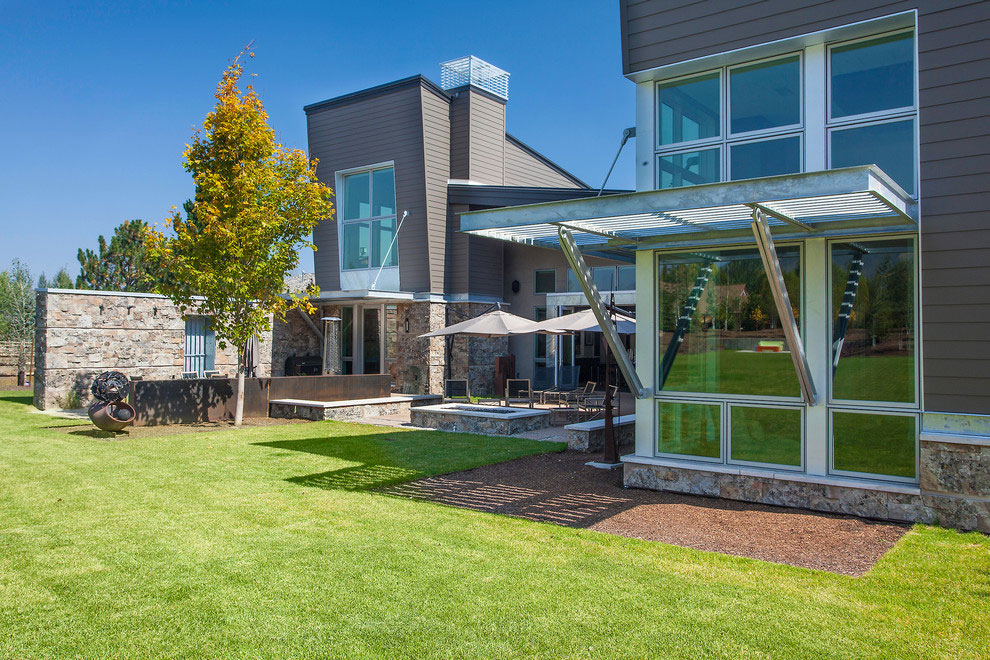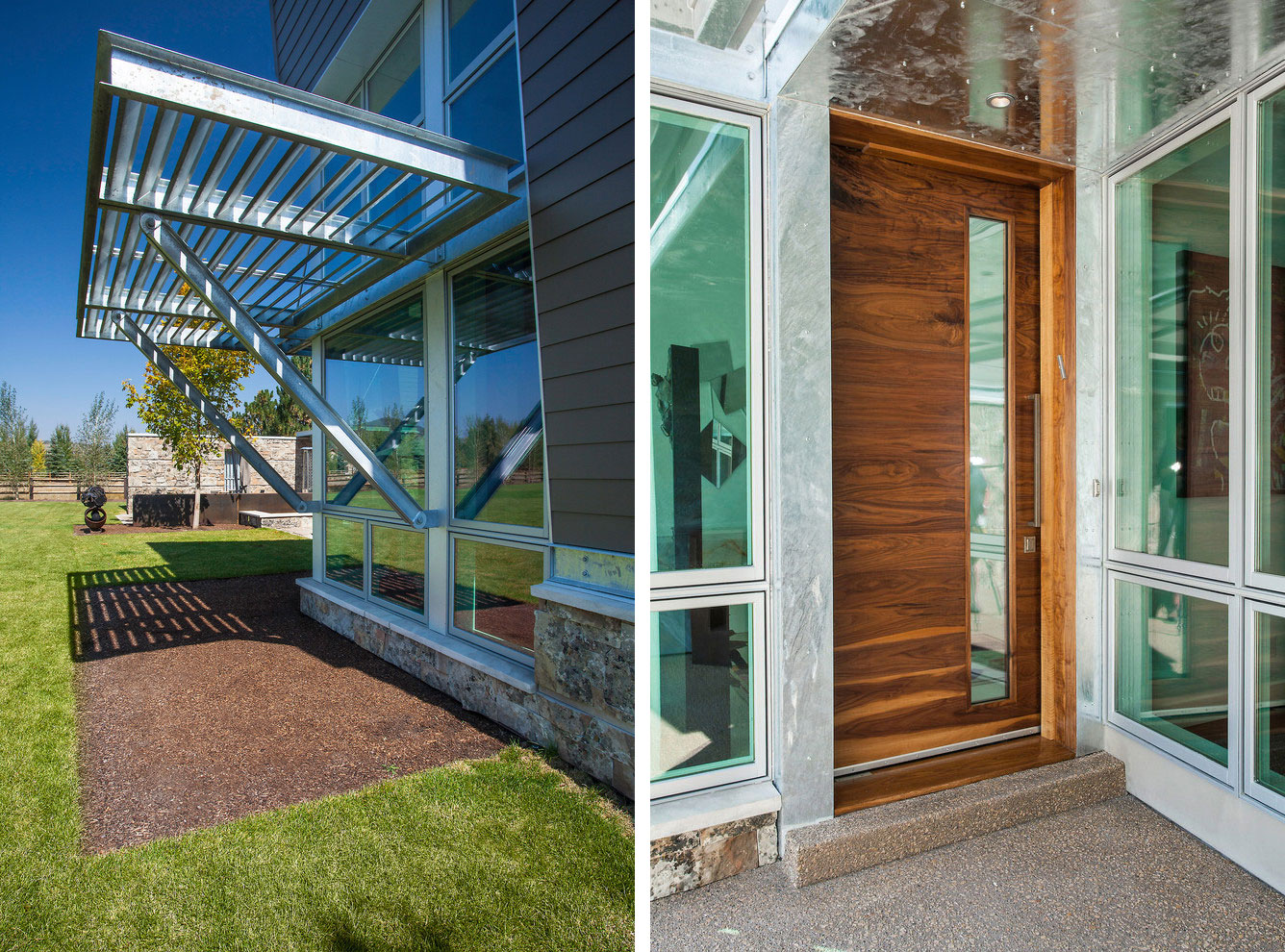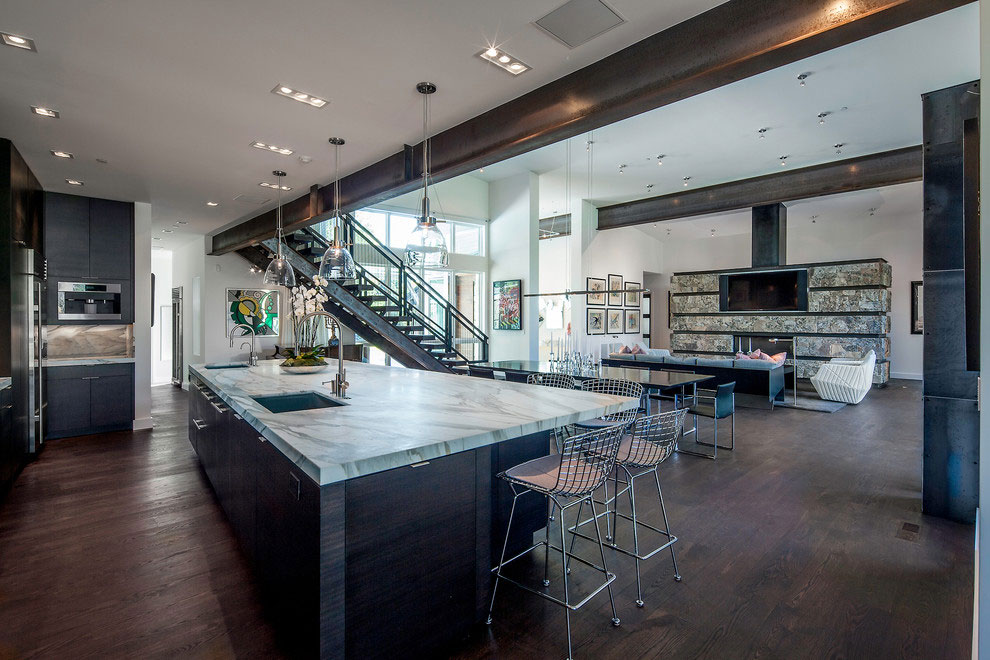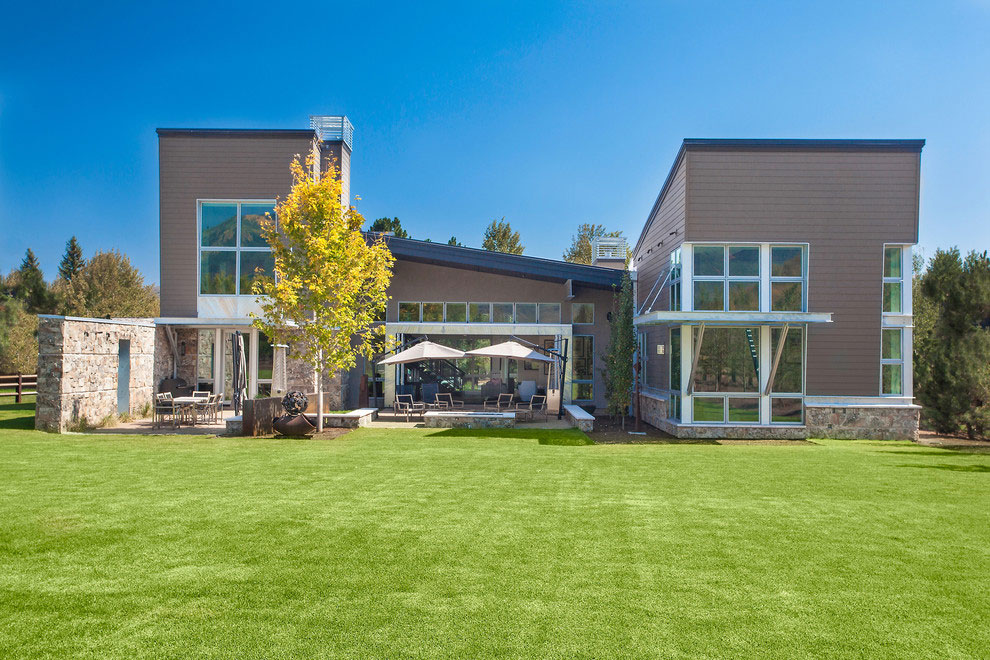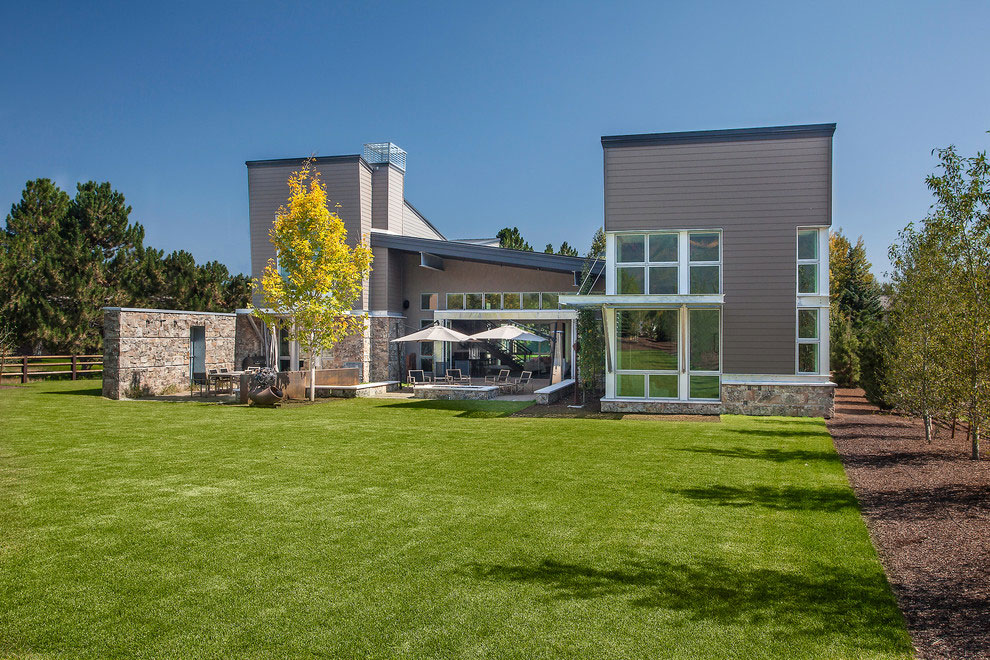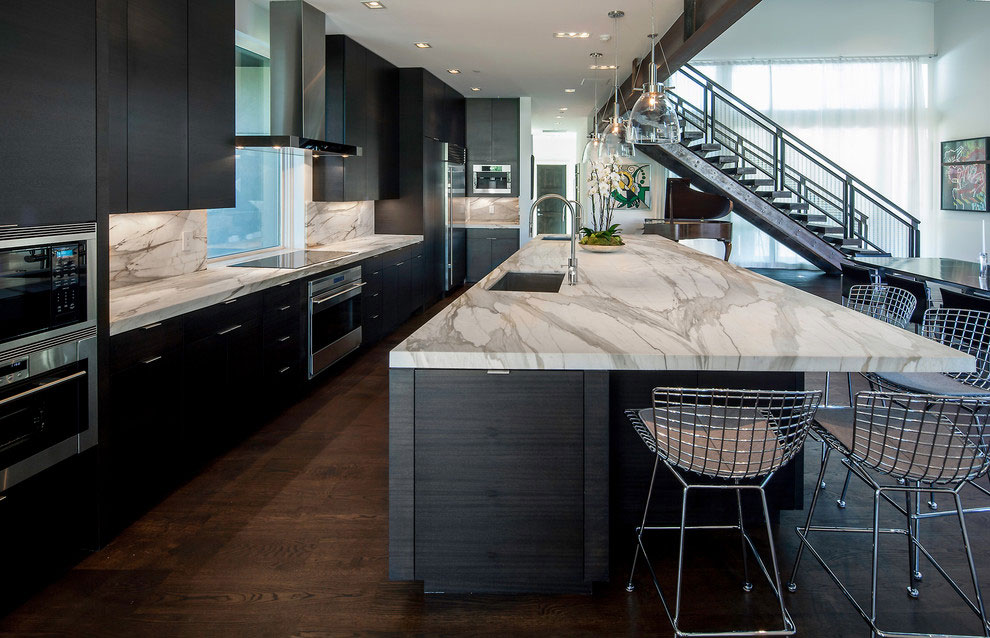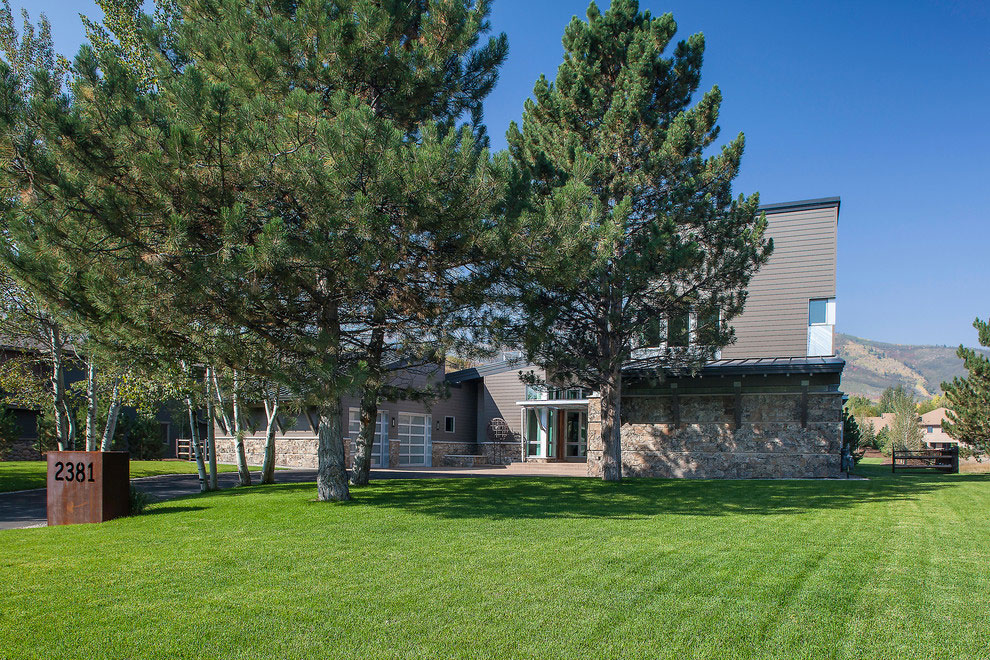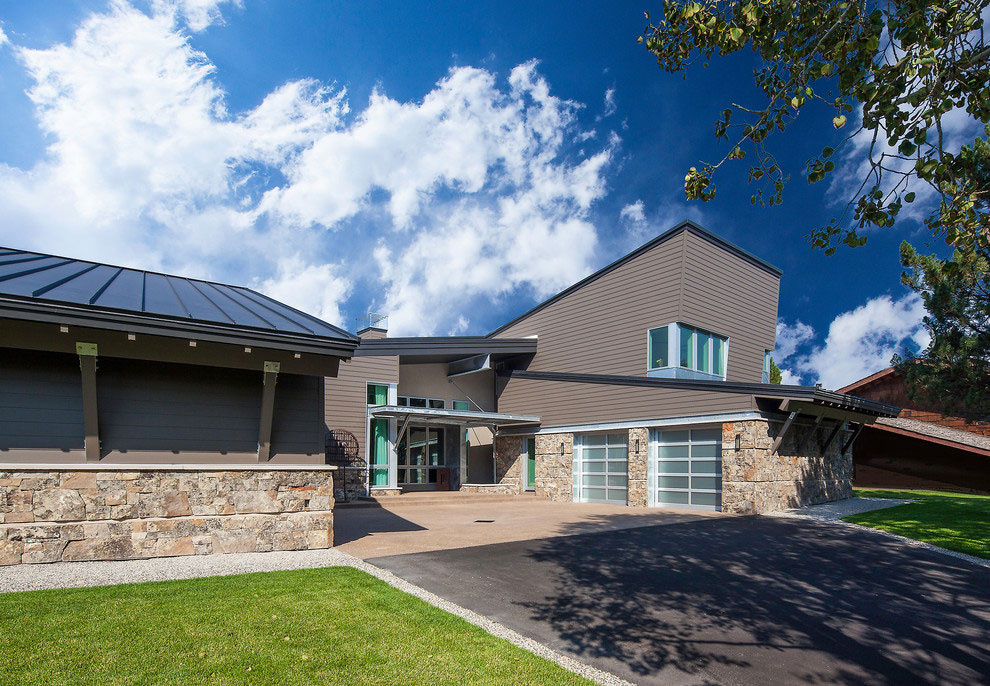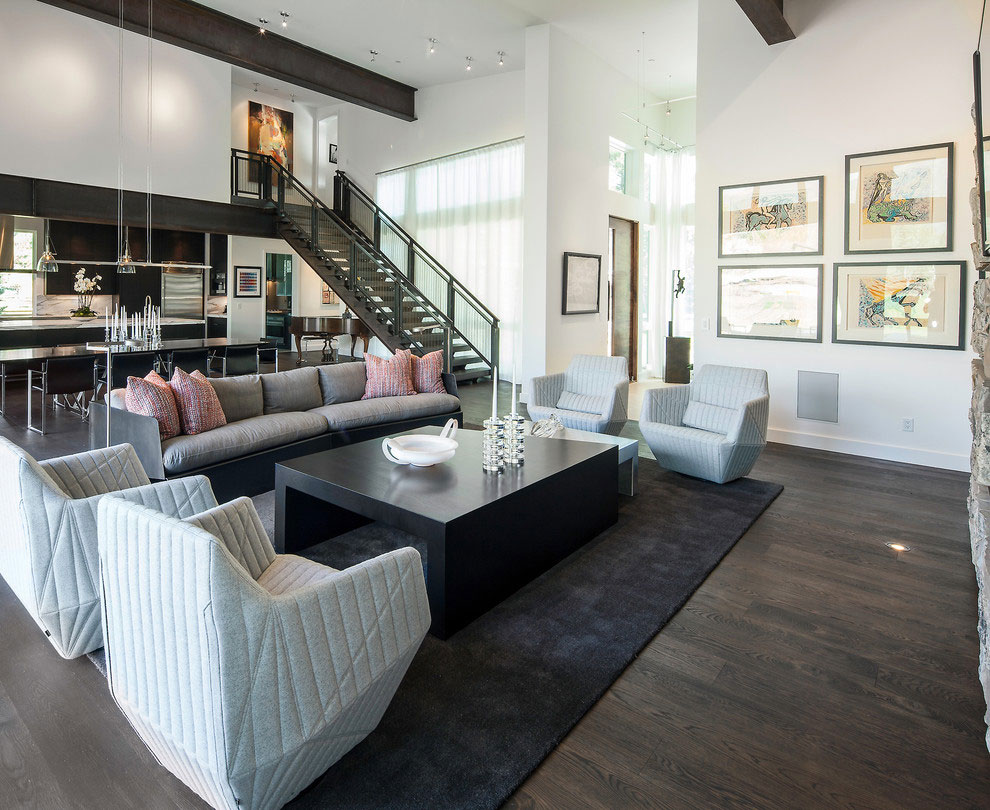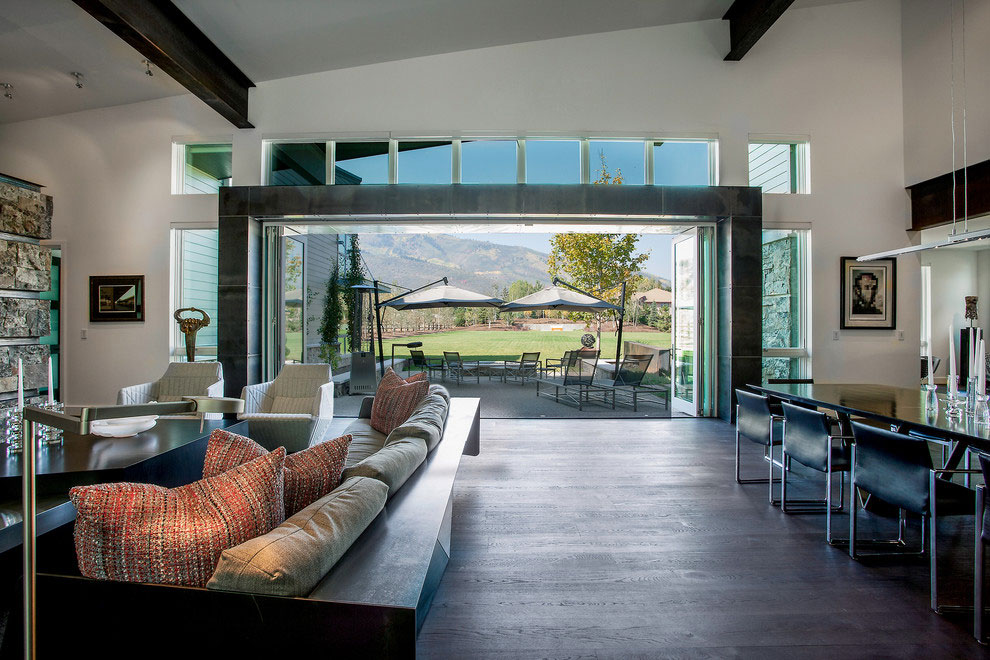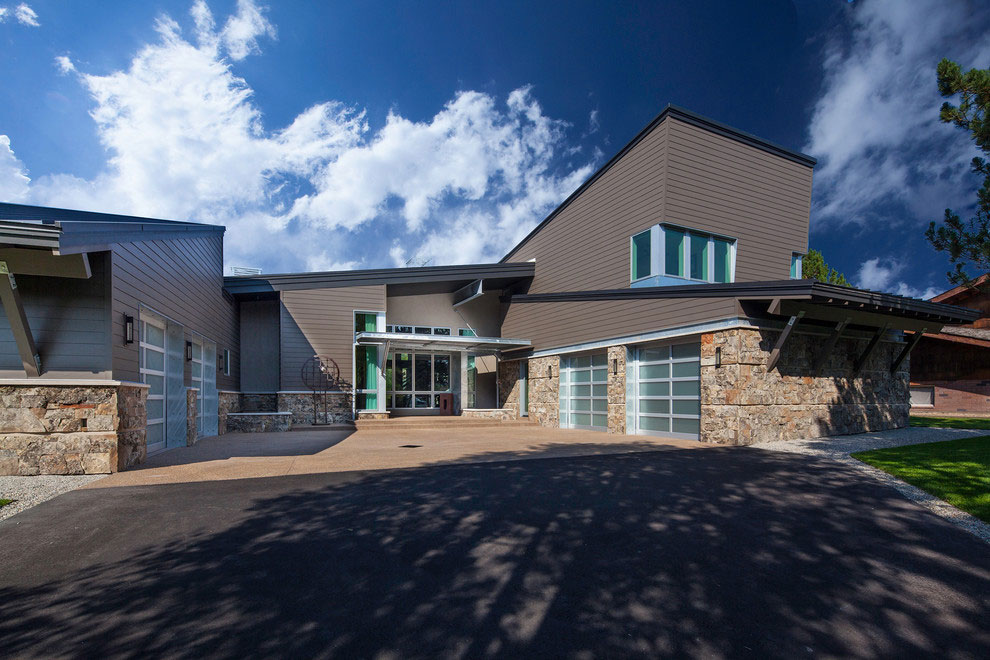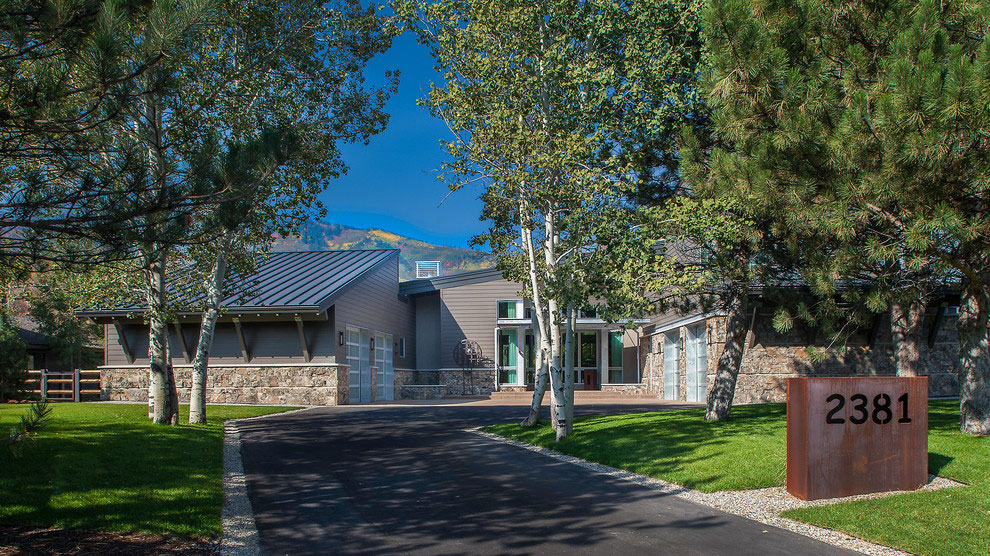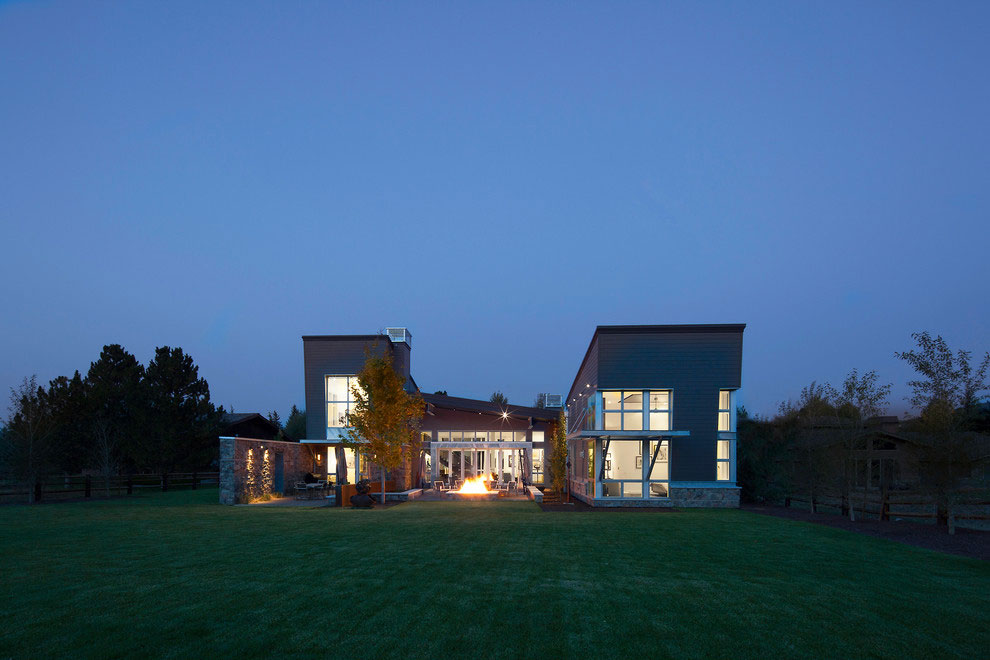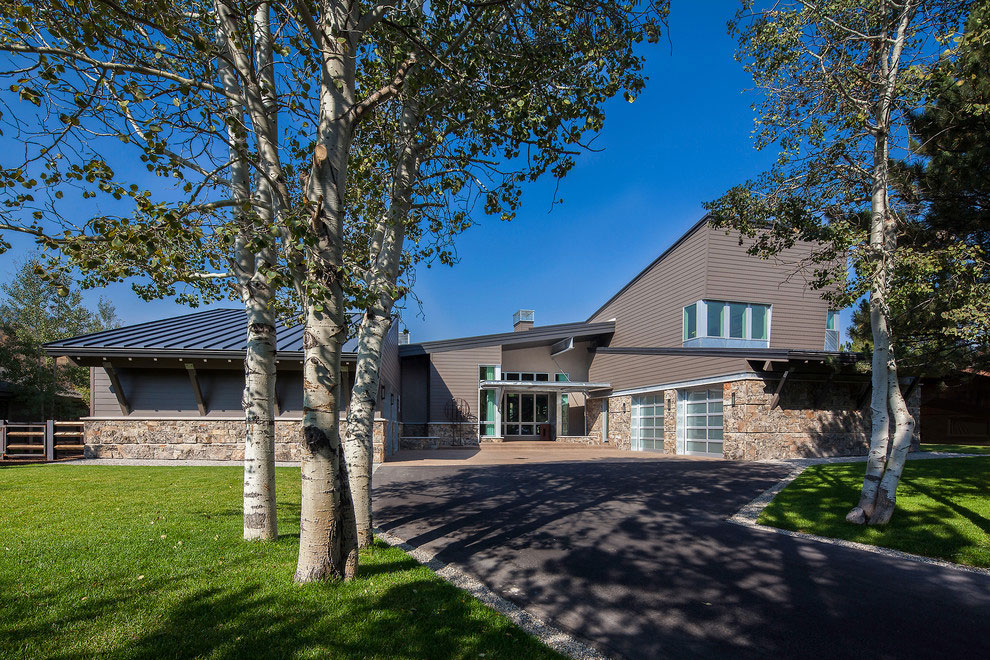 Image By : Jaffa Group Design Build
View the complete gallery
Share your Thoughts!