Fancy Comfortable Interior Design In Luxurious Contemporary Style
This luxurious interior design fit to fulfill your outstanding taste. It has fancy contemporary style and has expansive space. It creates comfortable feeling for everybody who lives inside. The furniture also has modern design and suitable for stylish people like you. Read this following article for more house detail.
The residence interior has spacious and makes cozy feeling. The interior of this house is dominated by black wooden floor which is blended with white wall and white ceiling. You can find the living space in the corner of the room.
The living room floor is covered with grey carpet. The living room has cozy black sofa which faces to the white TV cabinet which is set across the room. In the side of the sofa you can see chic silver arch lamp that looks great for this space. What a fancy home interior design!
Next to the living room is available dining place. The floor is covered with kilim rug that brings exotic atmosphere into this house. In the dining place is exist white long dining table with metal leg. It is combined with eight white chairs with metal leg.
This residence also has kitchen area which is very space saver. The silver kitchen cabinet is patched on the wall. It is also blended with long cabinet in the living room. Above it is situated white open rack which is available above the cabinet.
This house also has lounge room that looks very cozy. The entire of the room is dominated by black color. It has black carpet which is covered the entire floor. It also has black wall and black ceiling. The contemporary fireplace is exist in the wall in the middle of the room.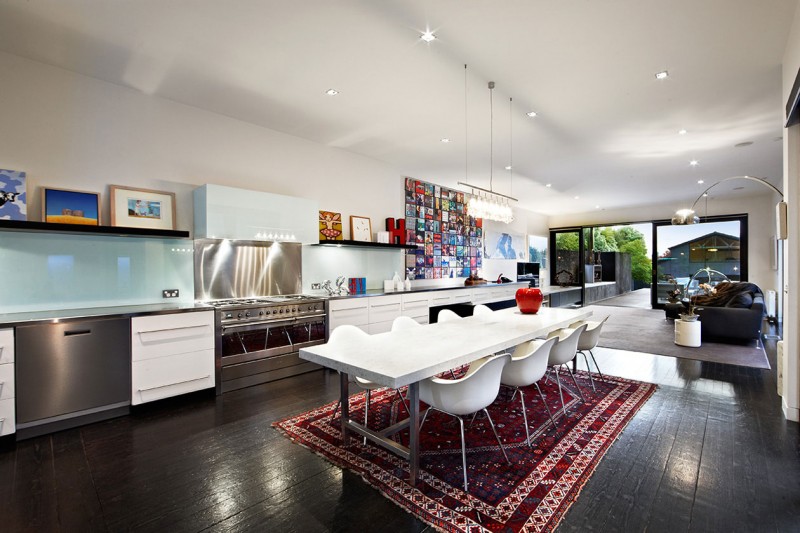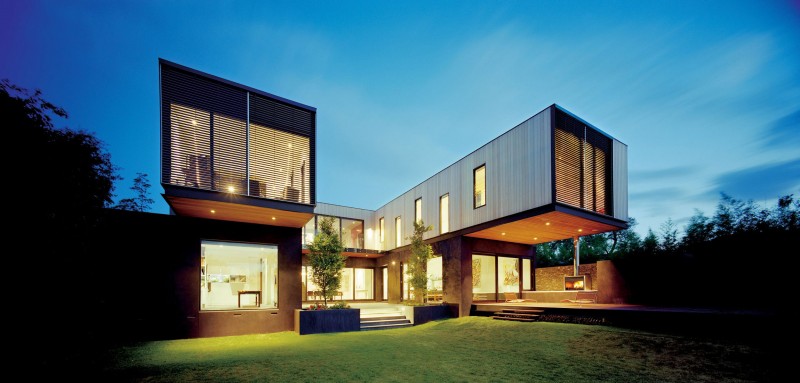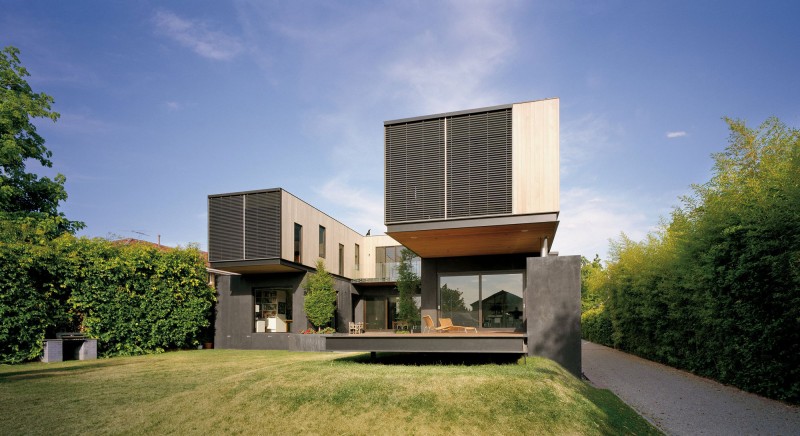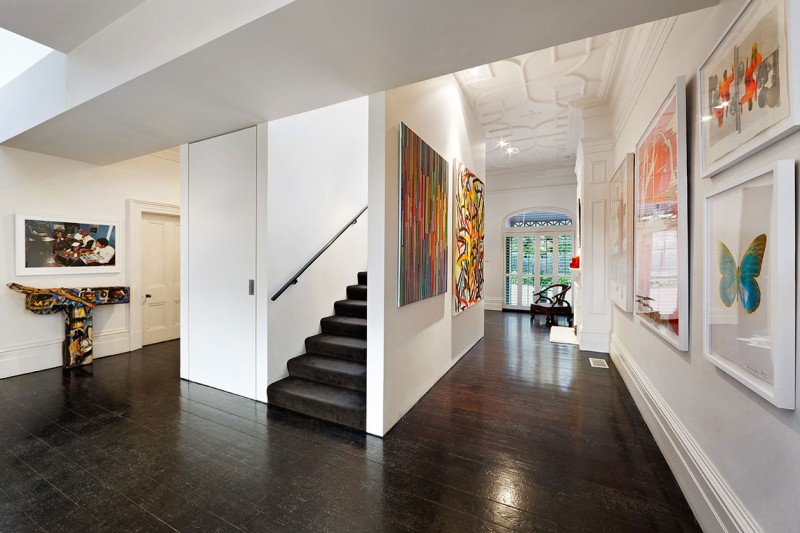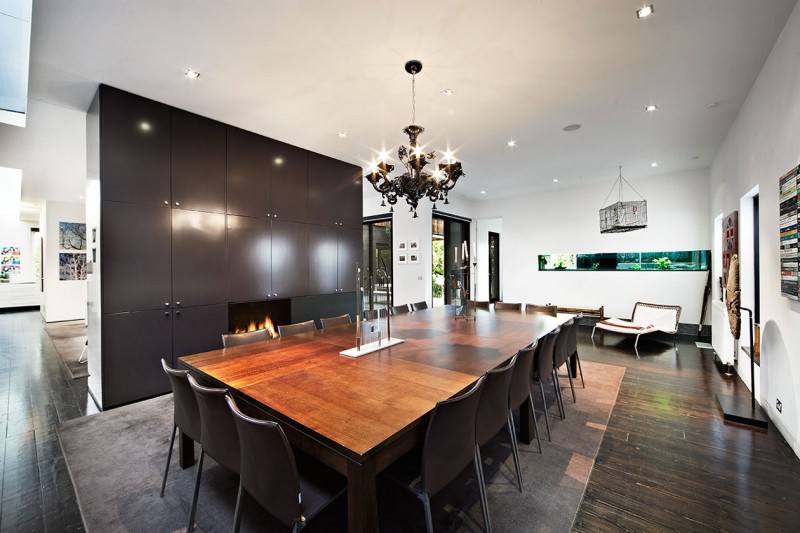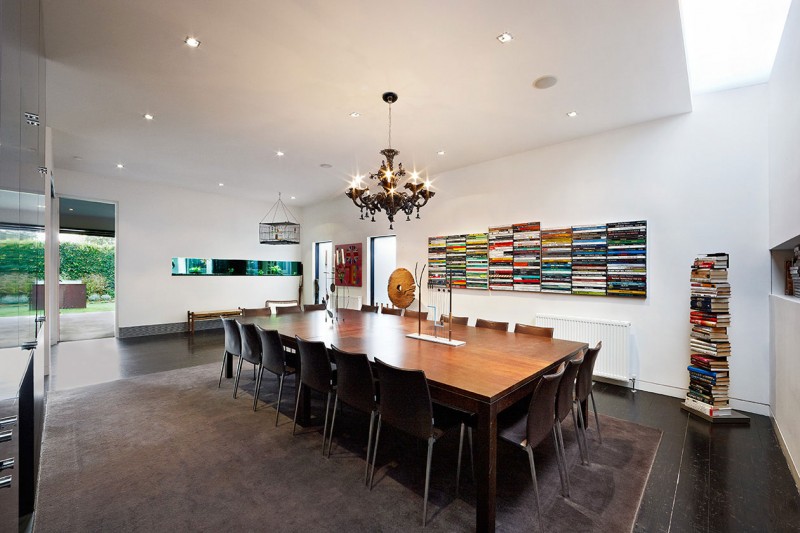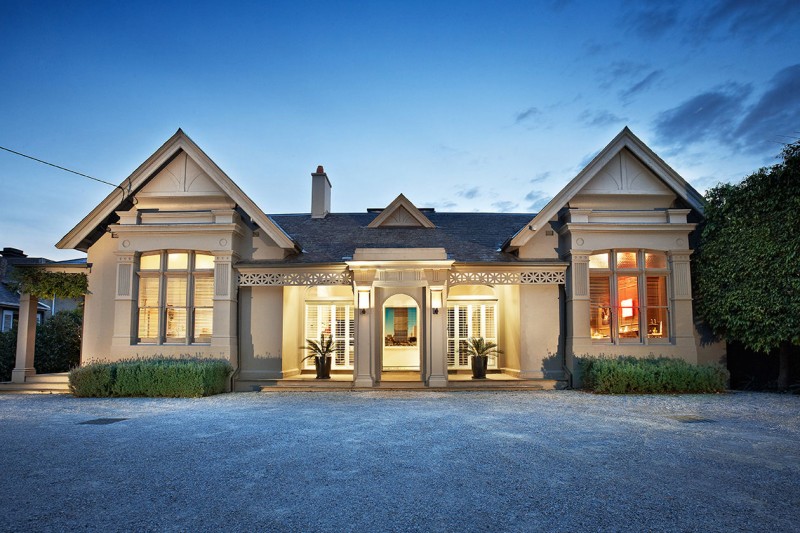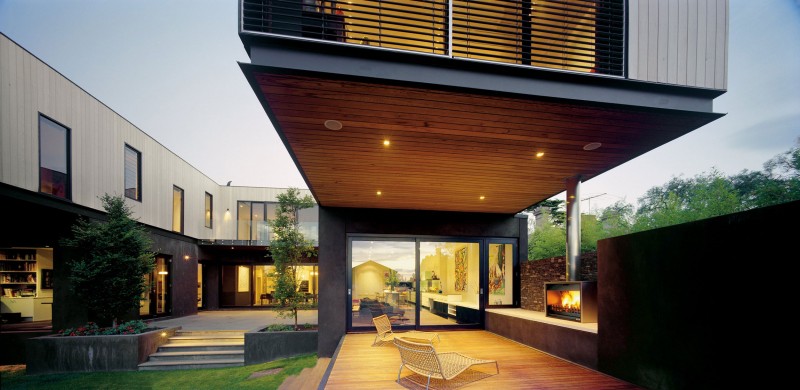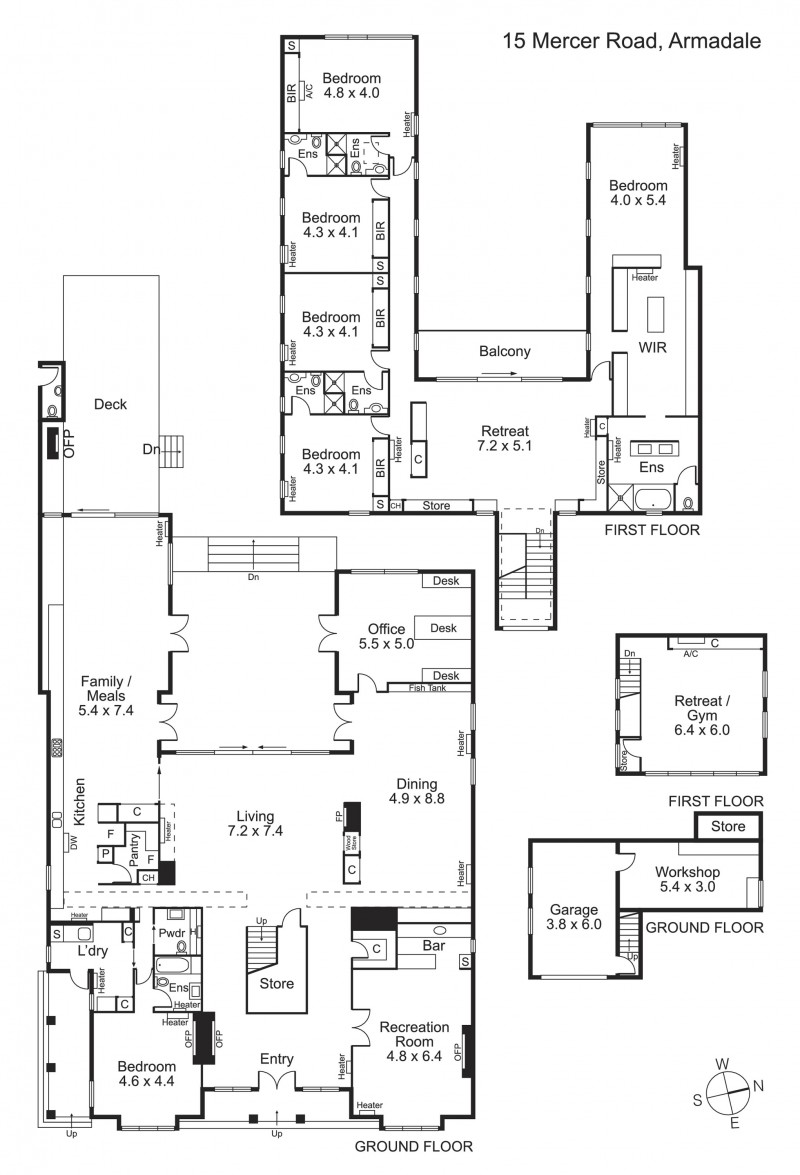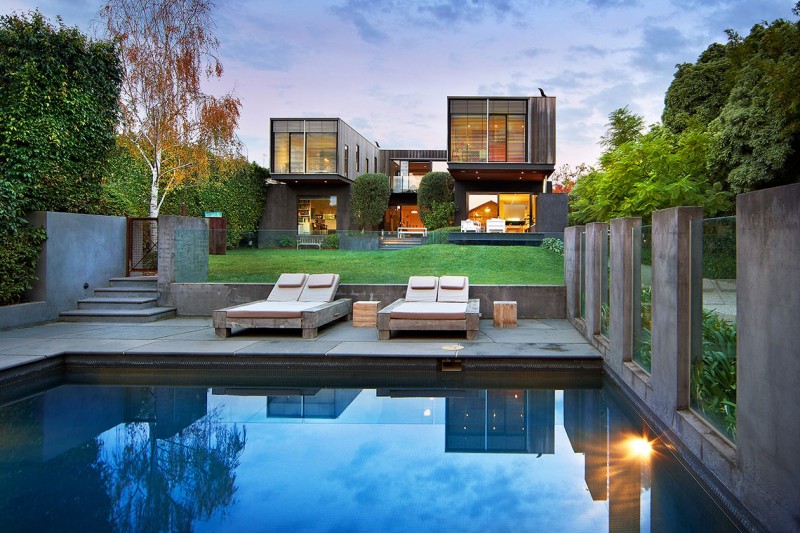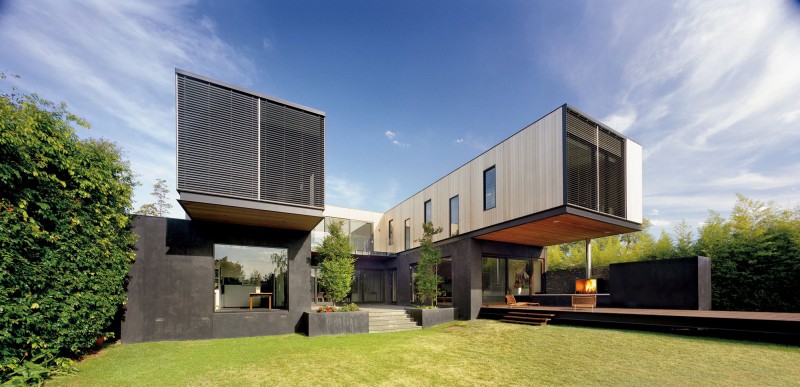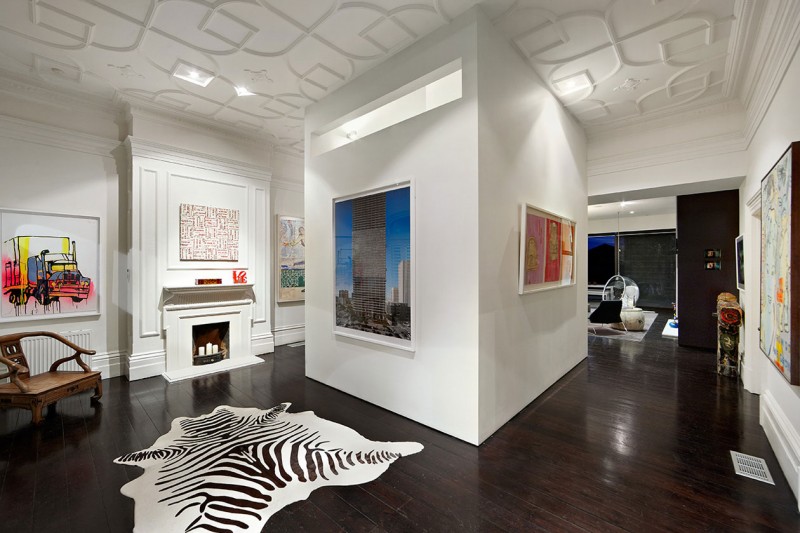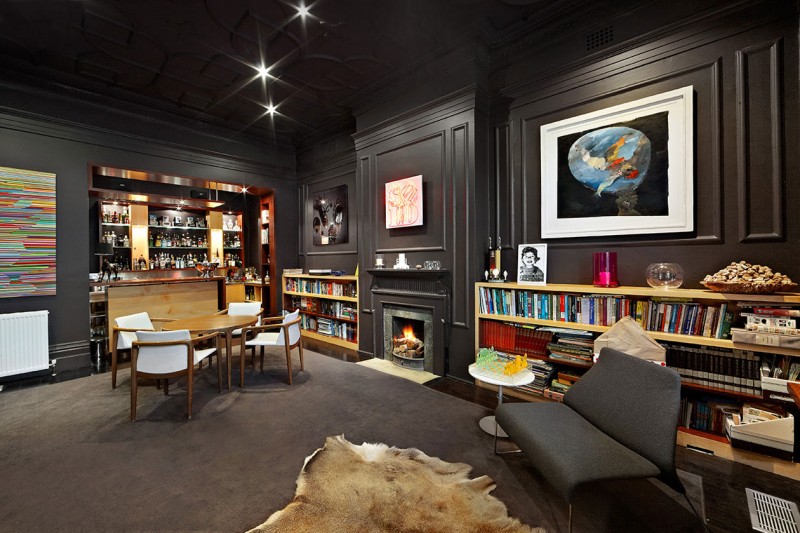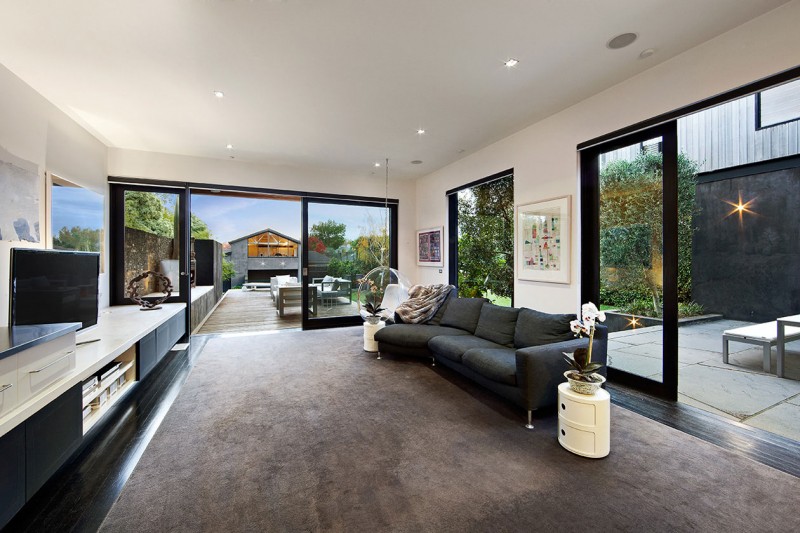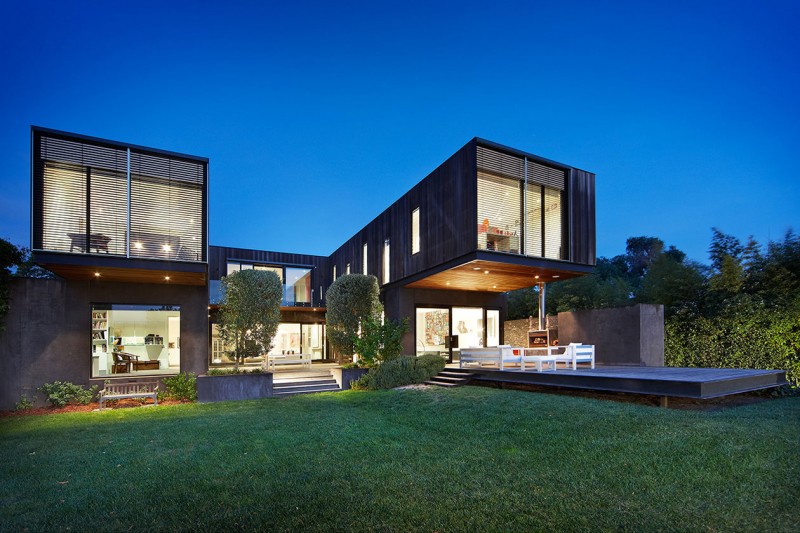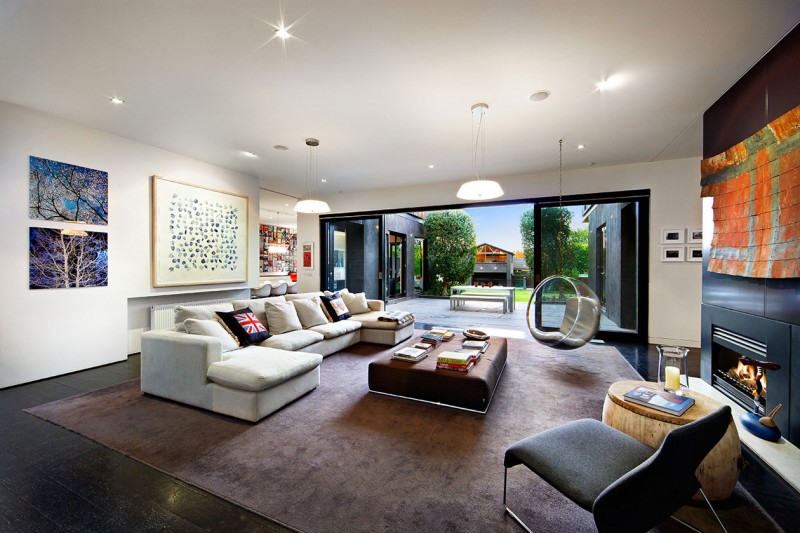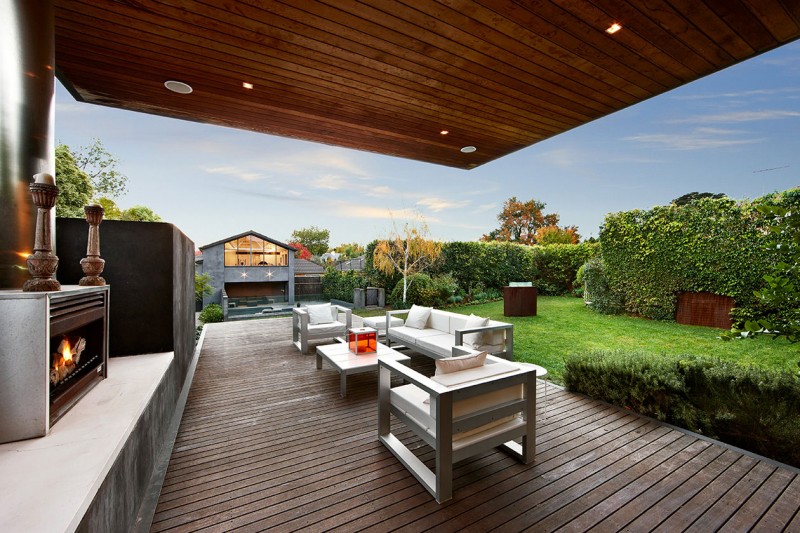 Imagine how warm this room! In the right side you can find wooden bar which is perfect for your hang out time with your whole family. Look how perfect this place is! So far, do you love these home interior design styles for your next house?
View the complete gallery
Share your Thoughts!