Fantastic Modern Interior In Luminous Wooden Accents
Determining the accent in the modern interior is not easy. Although contemporary interior design is the most flexible design that can be adjusted with various style and accent, still picking up the right accent need to be carefully done. Designed by Moon Design + Build, this 146SL project has employed wood as the luminous interior accent. The contemporary design is well combined with the wood as the interior elements in this house.
The kitchen looks bright with wooden flooring. The flooring is in light color just like the furniture. The kitchen has the wooden kitchen counter painted in white and polished. The kitchen appliances are placed in the practical storage. It makes this kitchen has the sleek and clean look. The dining area is place in the same area with this kitchen. It has the simple modern white chairs behind the large wooden table in light wooden materials. Wood can be the great modern interior accent, too.
The house exterior has the wood as its main element. The large glass gives the open impression of this house exterior. The wooden wall gives the earth color accent to the exterior color theme. A set or white wooden dining chair surrounding a large white dining table can be the perfect place to have meals outside. A pair of wooden bench in simple design is also placed in the corner of the yard with green grass. Since the house has the two parts building, the yard is very spacious. Wooden materials are also used as the exterior elements with another house building.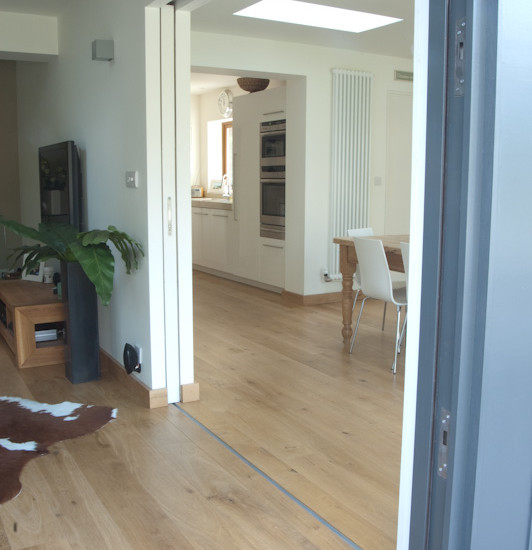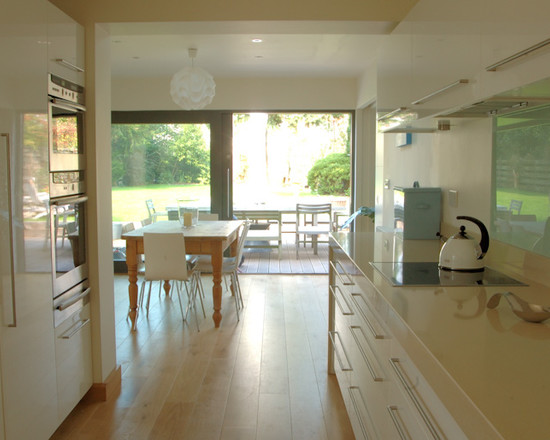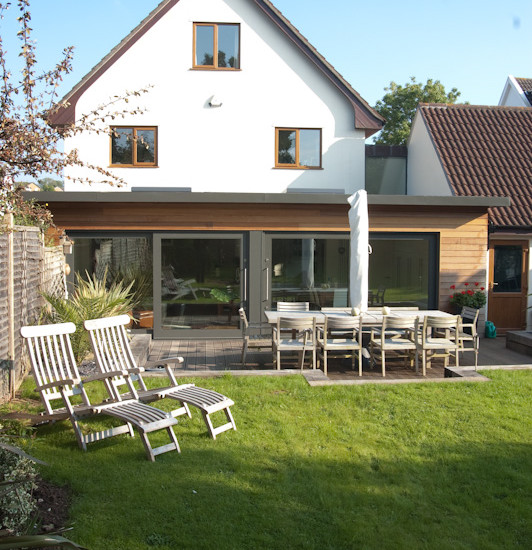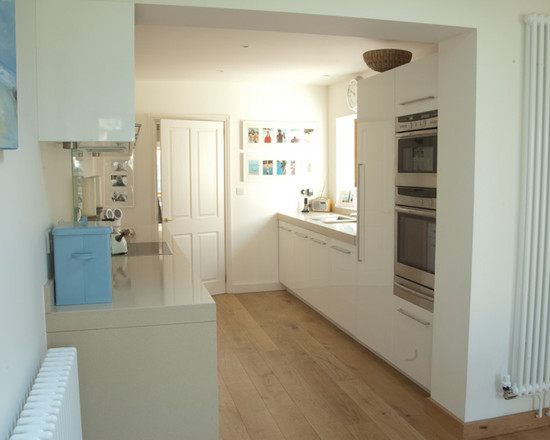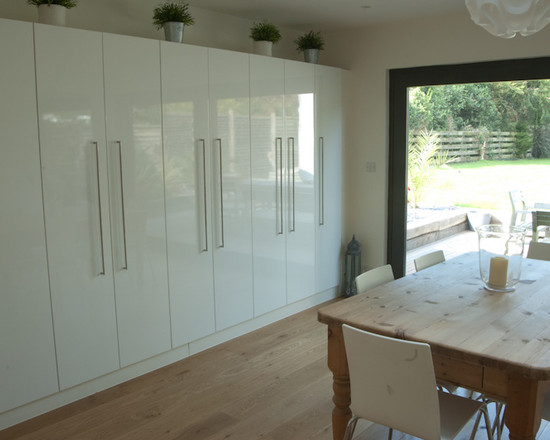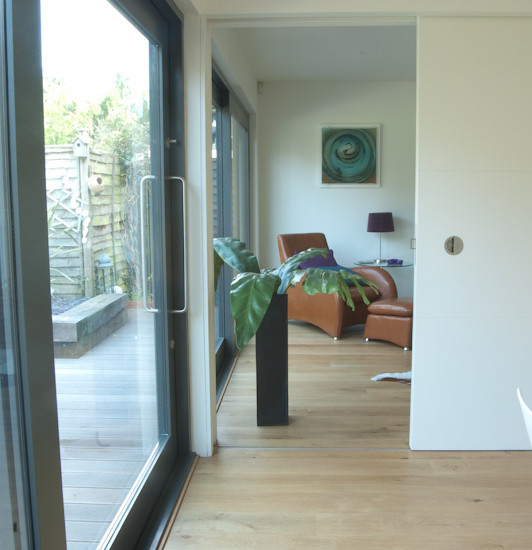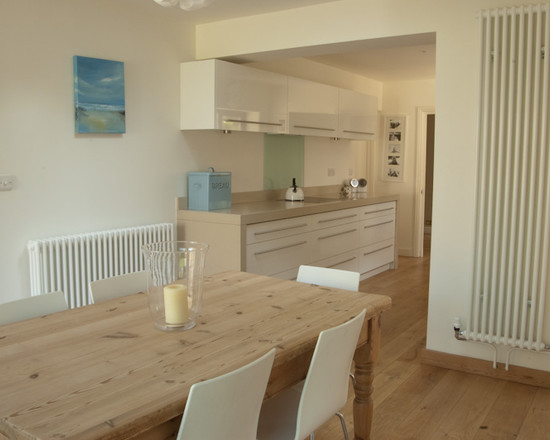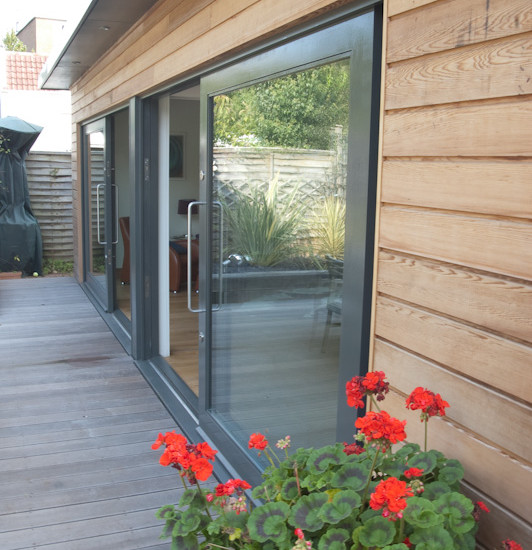 The interior employs the light wooden flooring. It is suitable with white interior wall. The doors are in blue giving the soothing color contrast. The interior decoration is in natural accent such as the green plants and the animal skin rug. Stylish modern interior can also be formed by applying the earth elements such as wood and the other natural interior decoration.
View the complete gallery
Share your Thoughts!