Bright Contemporary House With Thousands Of Colorful LEGO Blocks
This bright contemporary house is located in Chelsea, New York, USA. Actually, this one is a simple apartment that was designed by a well-known studio I-Beam Architecture Design. How could we say this is a creative residence? Well, you should walk inside the residence and explore it by yourself. What can you see there? We will find it later. Let's start from the stylish living room.
Yes, this is the living room. Just a simple one with a comfortable sofa in grey tone. This sofa stands on the wooden flooring, accompanied by two black seats near it. There, stuck on the white wall is a long chest cabinet with white body and wooden surface.
On the cabinet, a spacious flat TV is been put there. Floating storage above it contains lots of readings to be read in spare times. Take a look at the creative house decorating! Two long hand painting with colorful tones are framed and been hang on the wall!
This one is the most interesting part that you can find in this house. The staircase! The staircase is dominated in white with wooden level surfaces. The border of the stairs is made from thousands LEGO blocks. White, yellow, red and blue LEGO blocks are arranged together to create border wall with certain beautiful patterns.
Under the mezzanine of the stairs, there is a space of white empty wall that been decorated by handmade painting. Yup, lots of painting there will amaze you. The painting is also able to be seen on the wall of the stairs too.
A simple kitchen decoration is been built in a corner of the apartment. White is still dominating here. The floating kitchen cabinets, standing cabinets, kitchen island, even the pendants are white. However, to less the monotone, some colorful items are been put there too. For example, chars with shocking red color, and some kitchen utensils for decoration in the display storage. Smart yet so beautiful. Just enjoy the creative bright contemporary home in pictures for later inspirations.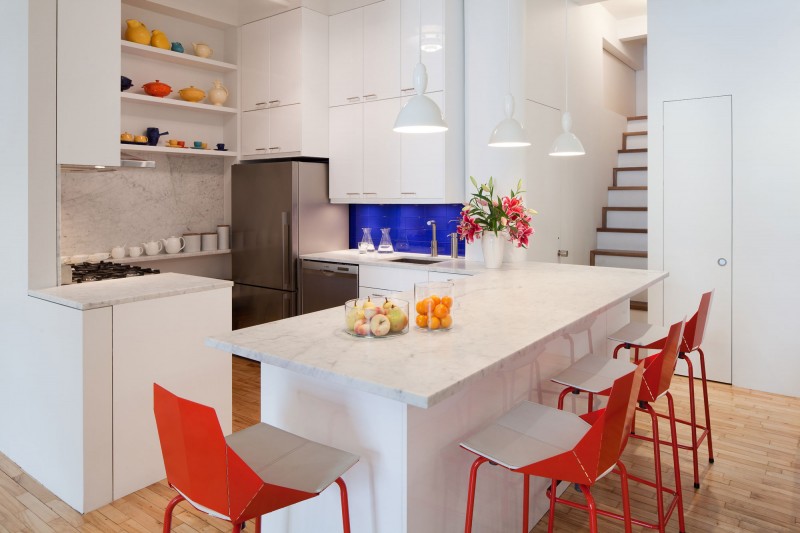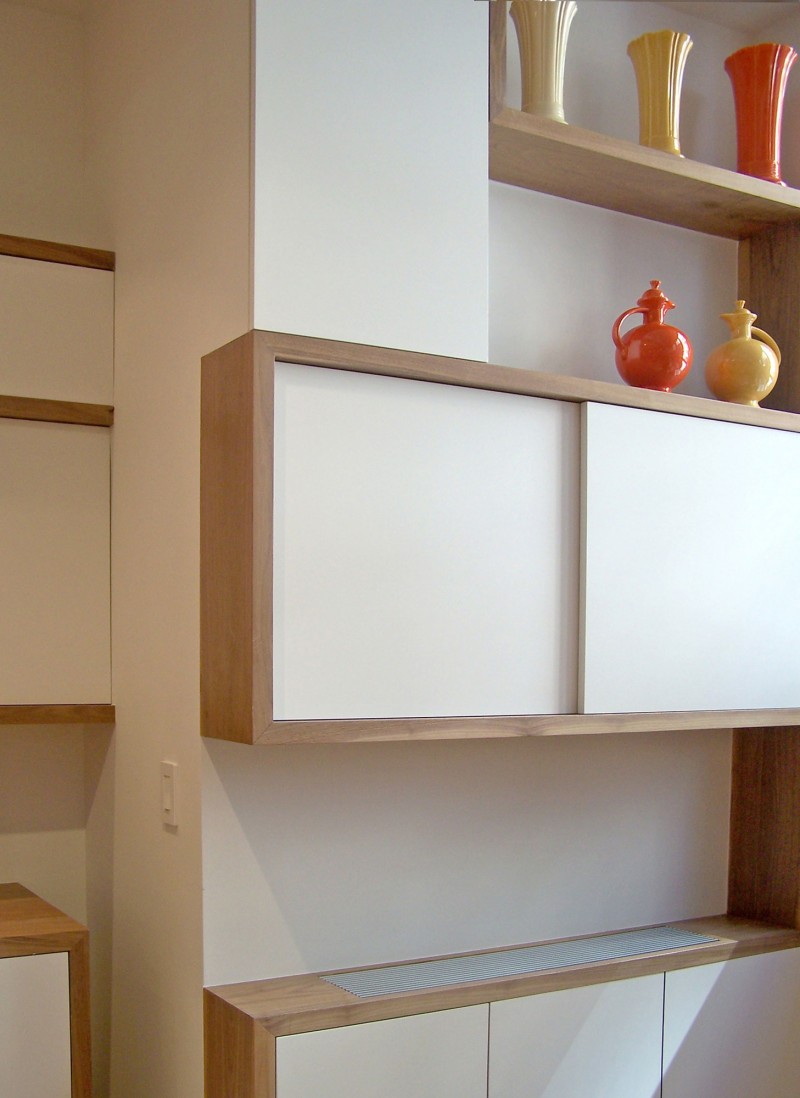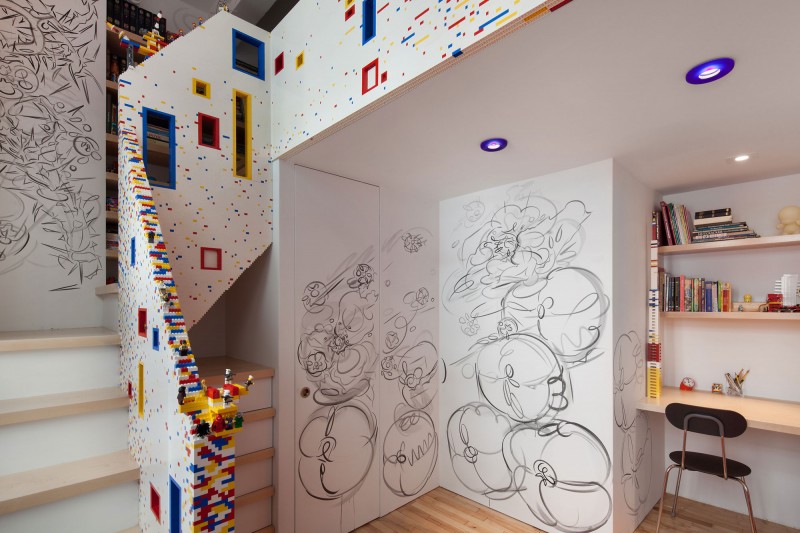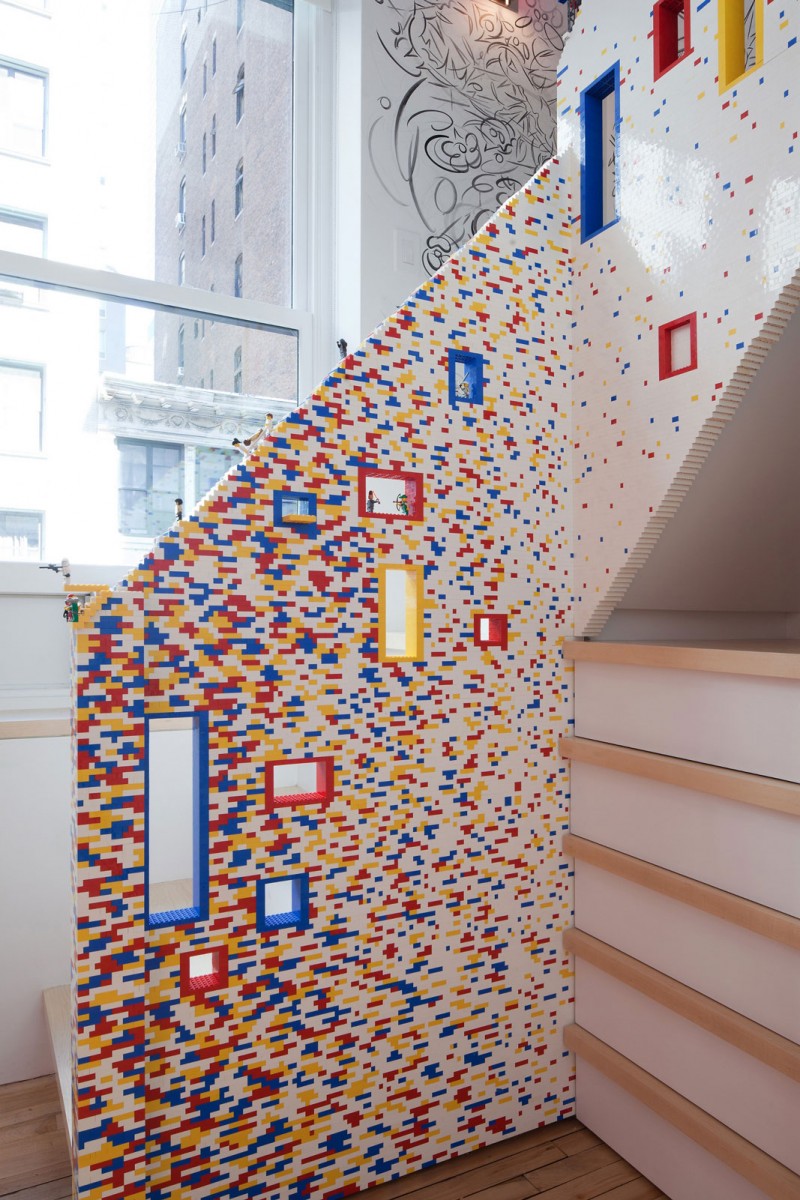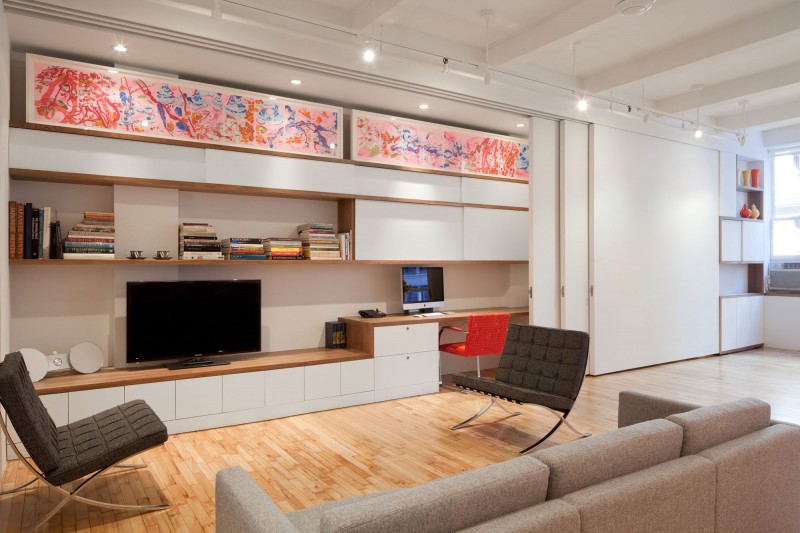 Image By : I-Beam Architecture & Design
View the complete gallery
Share your Thoughts!