11 Creative Wall Mural Ideas For Your Beautiful Homes
If you are bored with a usual wall painting, you might want to try these good looking wall mural ideas. The basic concept is to combine several wall paint color with gradation. This concept is mostly adopted by houses having urban design. It would also be suitable to show your artistic sense. Even though most of the mural is employed in the living room, but several people also want it inside their bedroom. The following design was made by PIXERS for several houses.
The first example is employed inside a living. The wall mural ideas for living room has contrasting impression as the result of blue and purple combination. The light blue is employed on the upper part of the wall. It gets darker when it reaches the lower part of the wall. There also is a white accent with curvy pattern painted on the upper part. Besides, green is also utilized to create a contrasting effect. This looks suitable to a modern couch and rustic living room design.
The mural does not have to be abstract all the time. You might want to create a painting on the wall with the touch of gradation too. The science is, however, still applied in the correct way; you have darker color for the base and it gets lighter once you go up. The bedroom mural, for example, shows beautiful city of Paris with its Eiffel tower and Triumphal Arch. It is combined with navy blue pillow cushion and wooden flooring.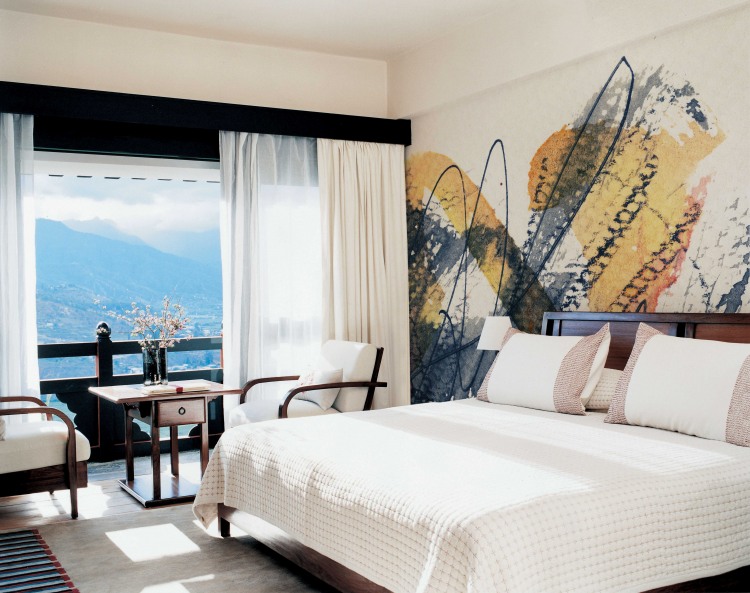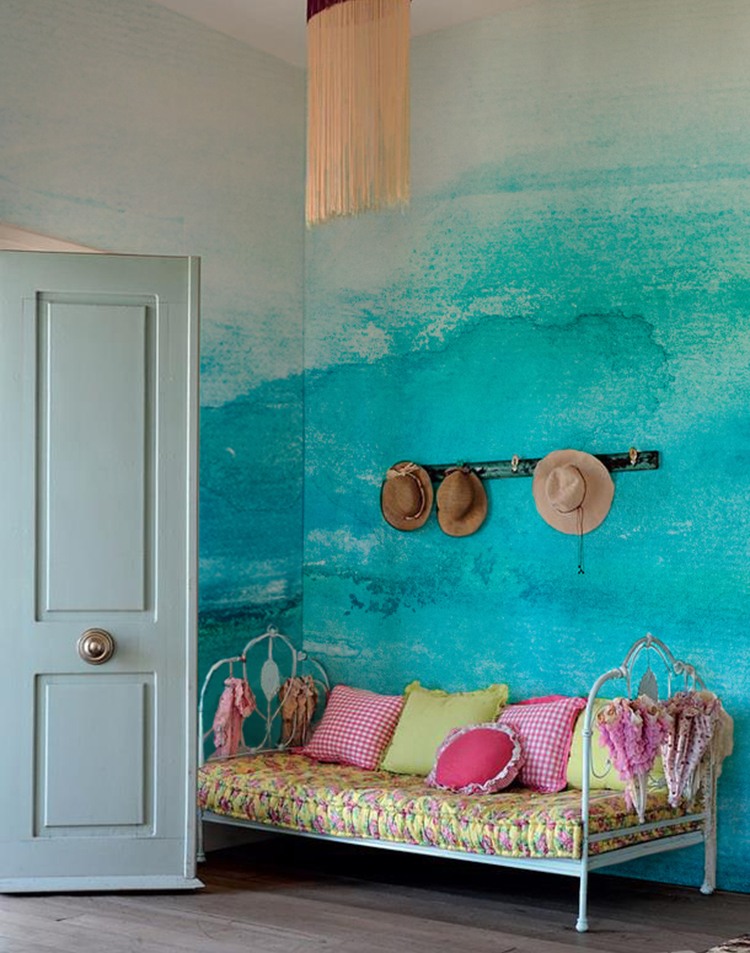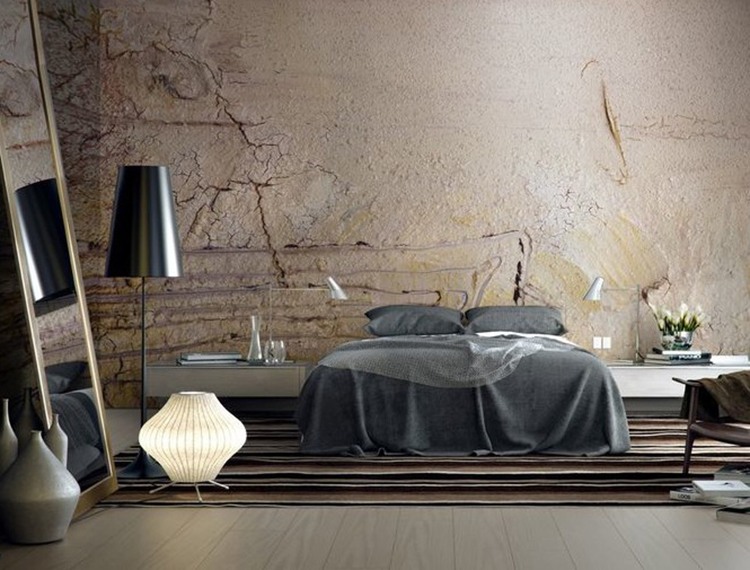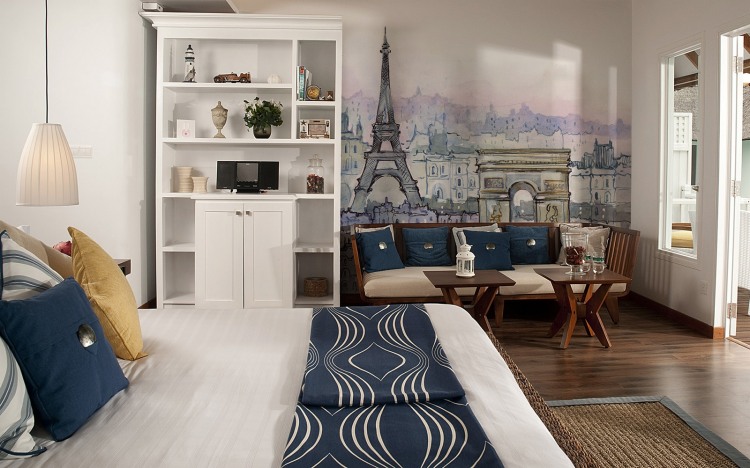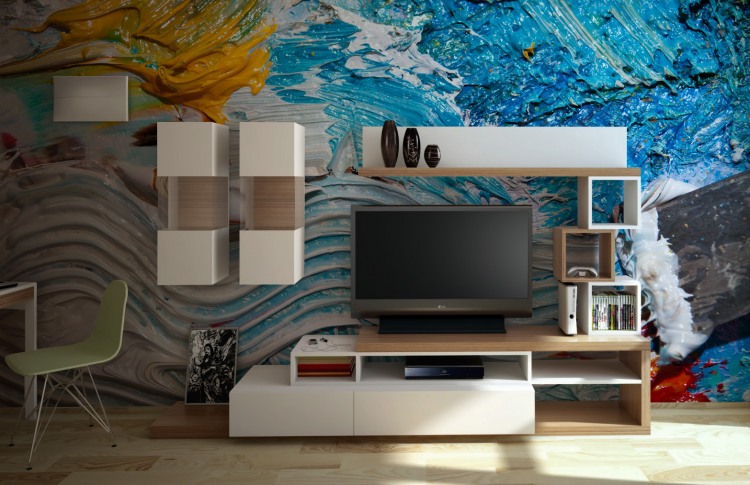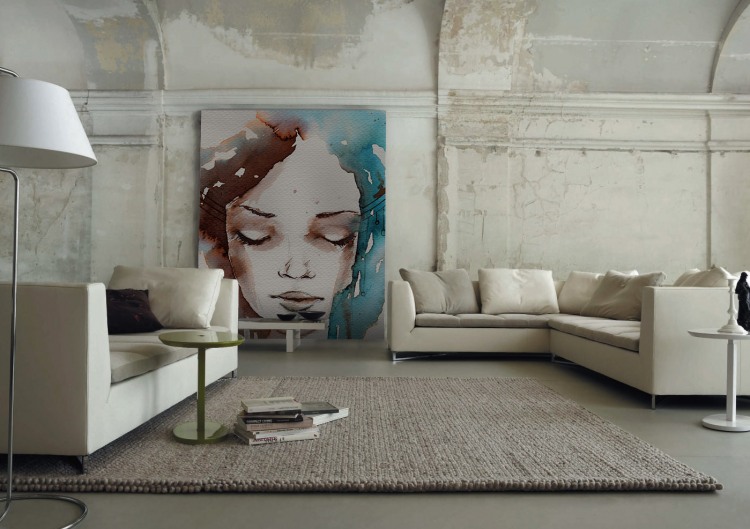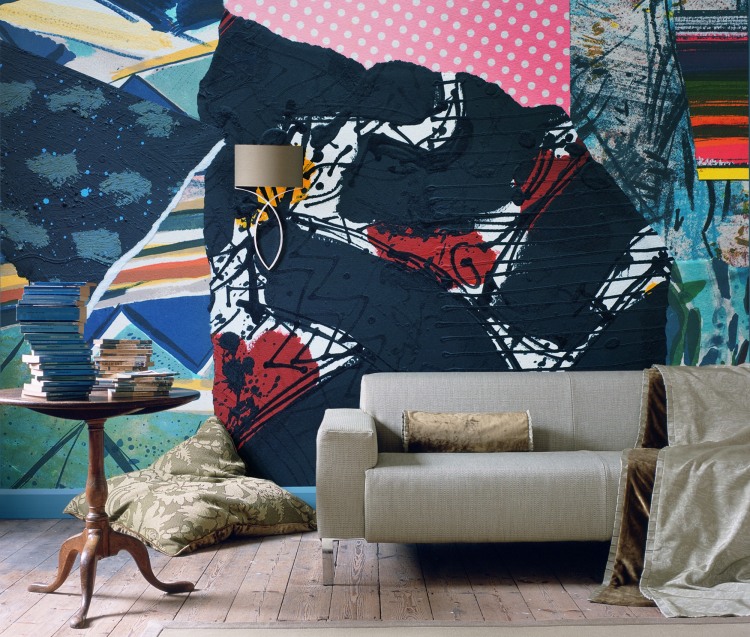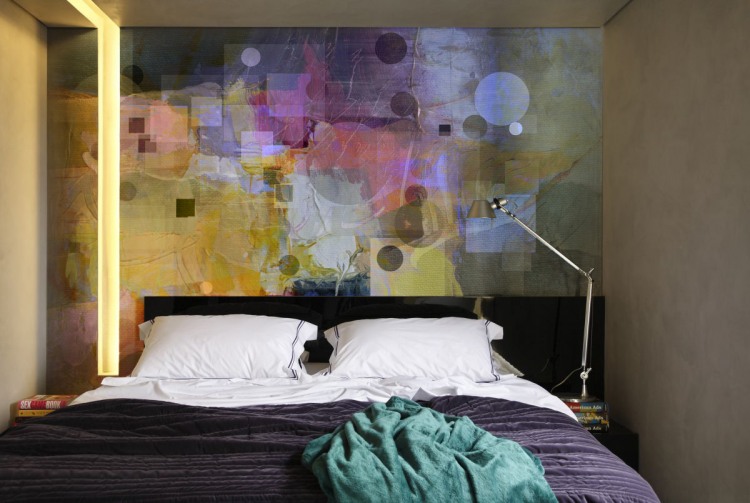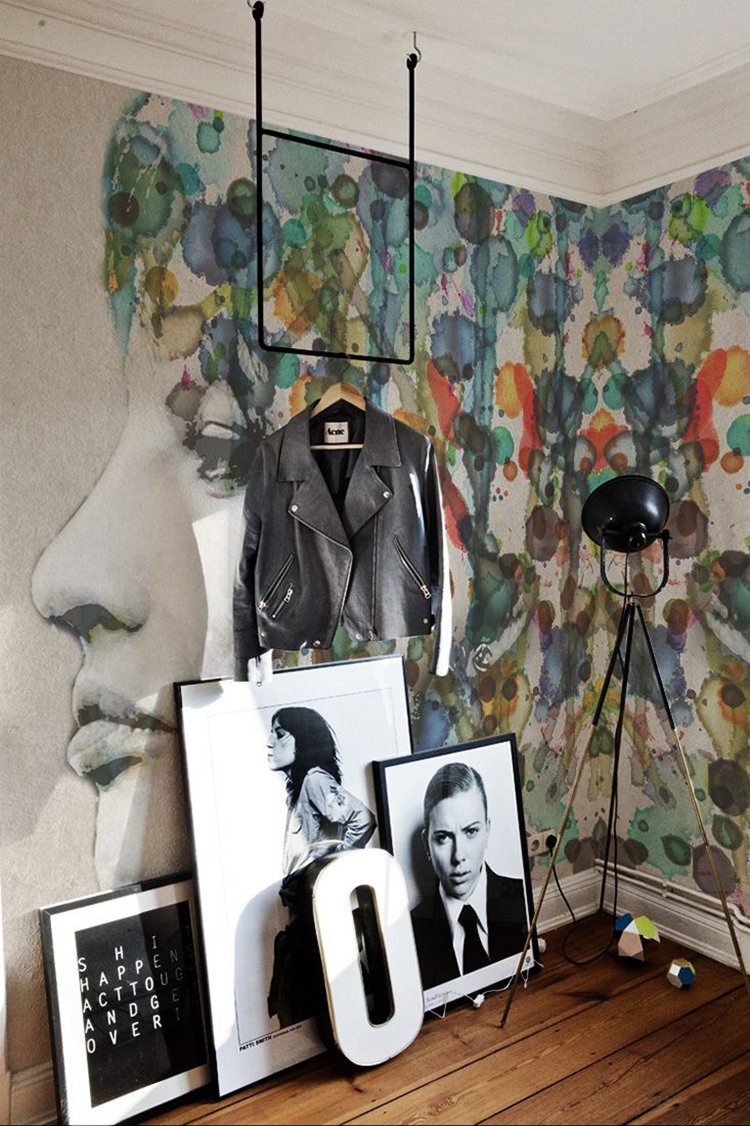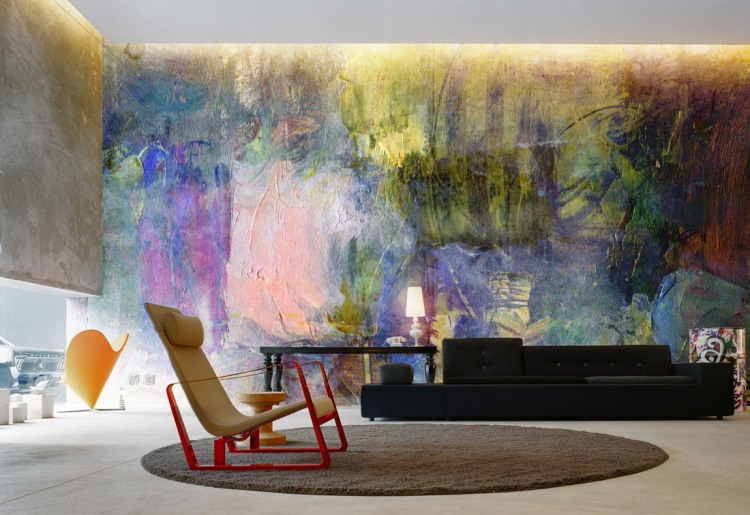 If you do not really like abstract touch inside your living, you might want to try another option. This following wall mural has a concrete shape in the form of woman's face. There are two main colors involved in this mural. The left part of the woman's face has a chocolate accent. It turns into aqua blue when it gets to the right side. Such decoration would be best placed together with lightweight sofa. The wall mural for living room can also come in bold urban touch.
View the complete gallery
Share your Thoughts!