Beautiful Modern House With Sleek And Efficient Room Arrangement
The Merzbau Design Collective, an architectural company, built the beautiful bungalow house in inspiring interior design. They have transformed the old house into the brand new modern residence. Interior has sleek and bright design where everybody can live comfortably. Their great concept made this 2,150 square feet home becomes the perfect dwelling place. Now, we will walk around the sleek contemporary house. Be prepared!
Every space of this bungalow house design is utilized efficiently. Each part has its own function. For example is the wall with sloping roof. This wall was not left to be empty but the architect used this as the wide bookshelf. This white decoration blends well with the wall and other furniture.
Some walls are painted in beige color whereas another parts are in grey color. Flooring has brown construction made from wood material. Dark brown table set also lies in this section where you can read any book that you want.
Still in the same house section, bold blue single sofa is located at the corner of the room. Next room is the kitchen area. White glossy cabinet is completed with the kitchen table. This kitchen set will always accompany you while making the meal and gives a comfortable cooking space.
Some hanging lamps above the table have the similar design as this white set furniture. Near this kitchen, there is white staircase that will lead us into the higher floor. Ground is built in the same material at the previous room, which is the wooden flooring.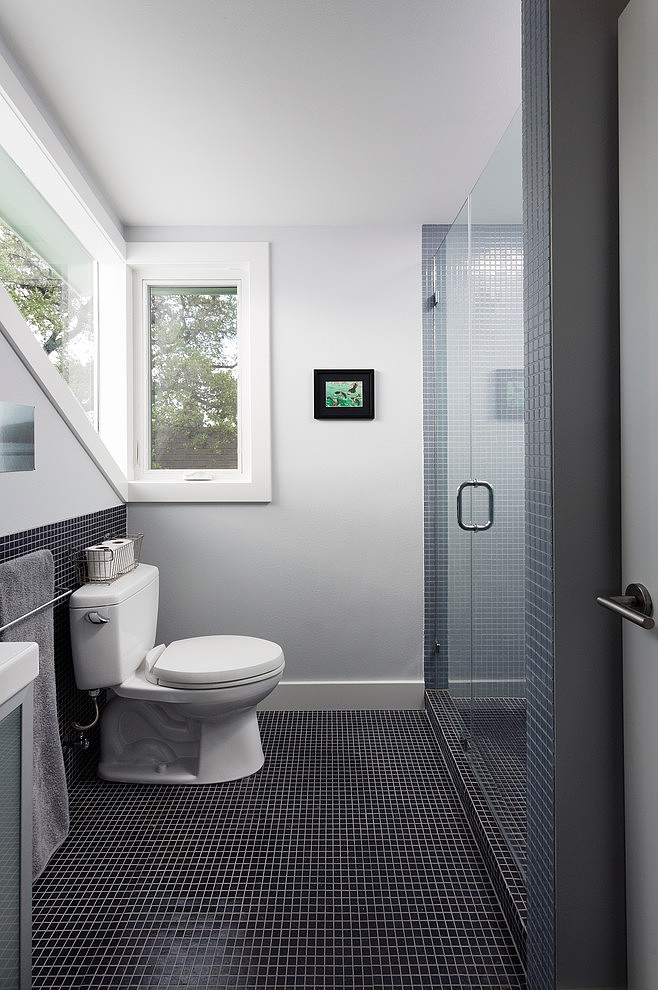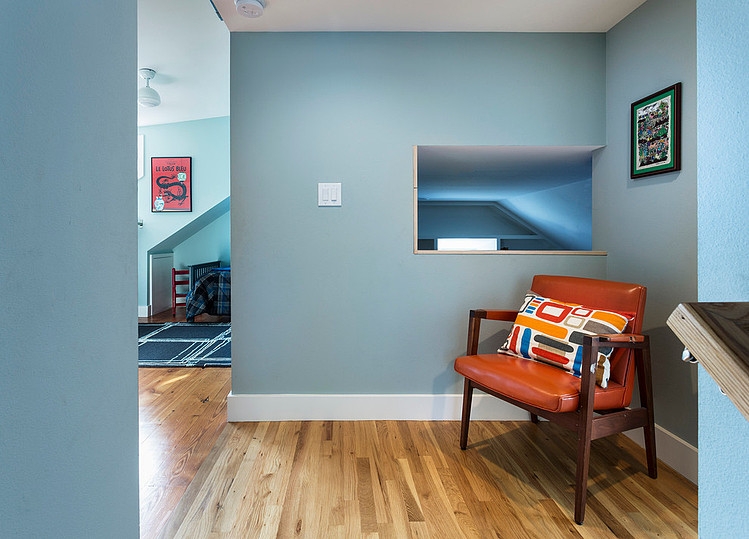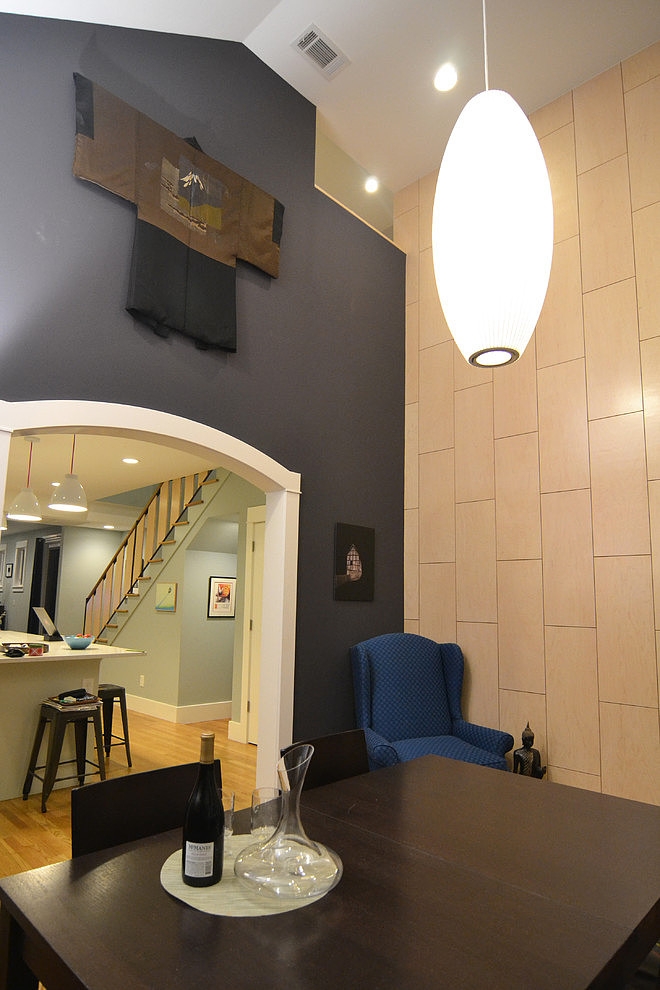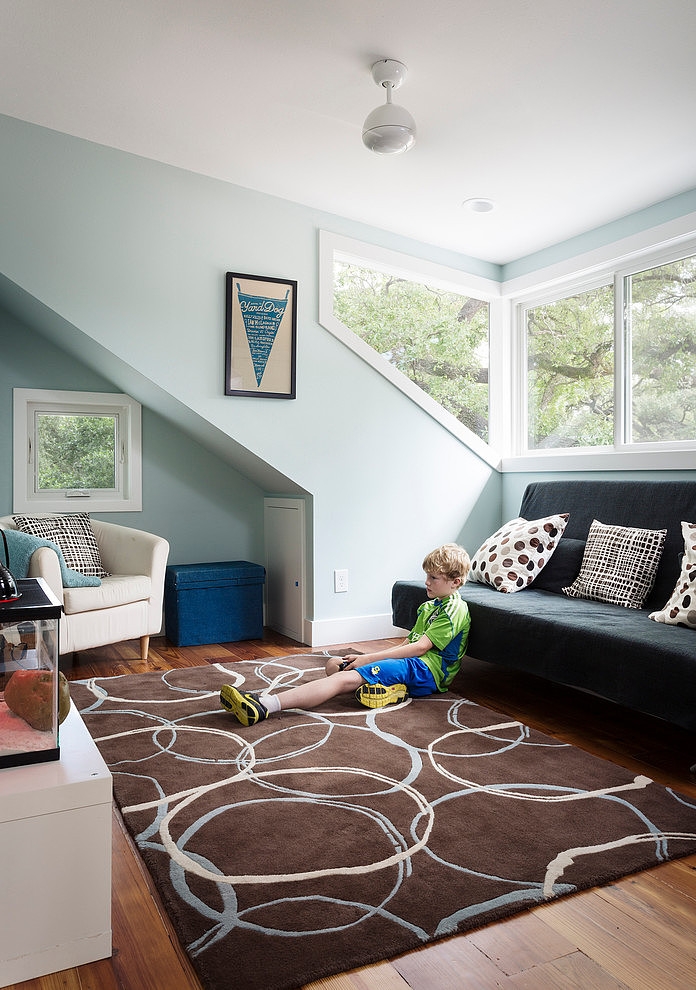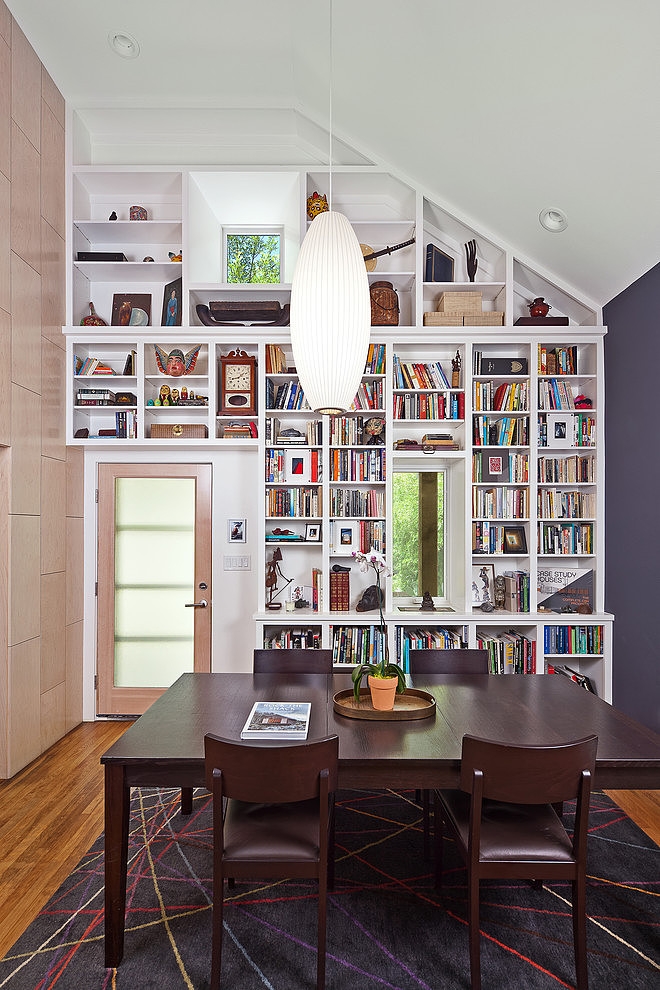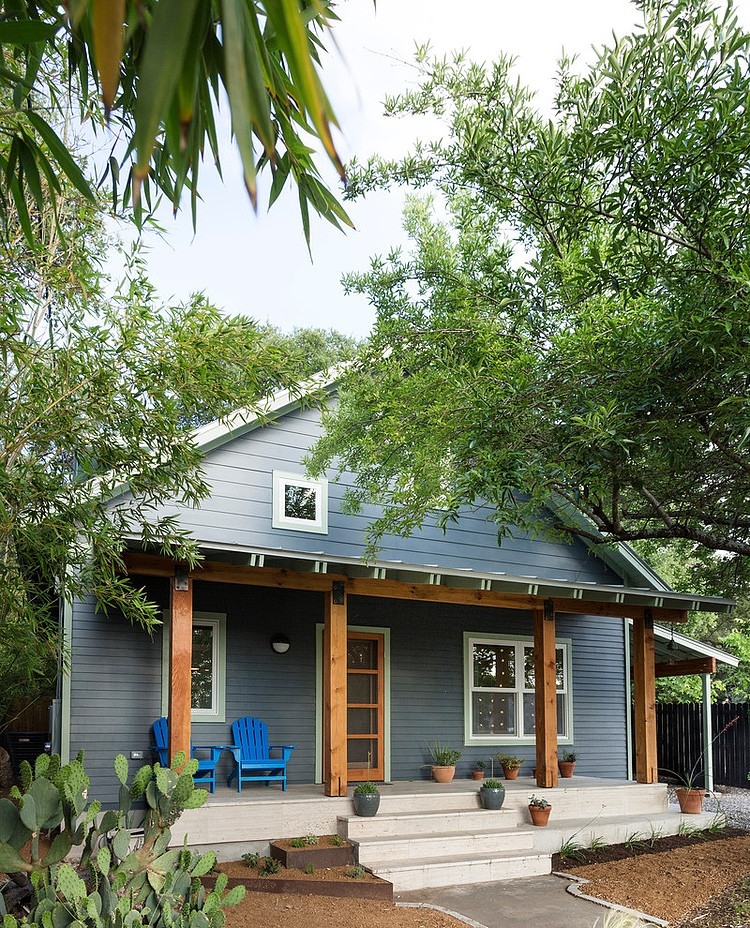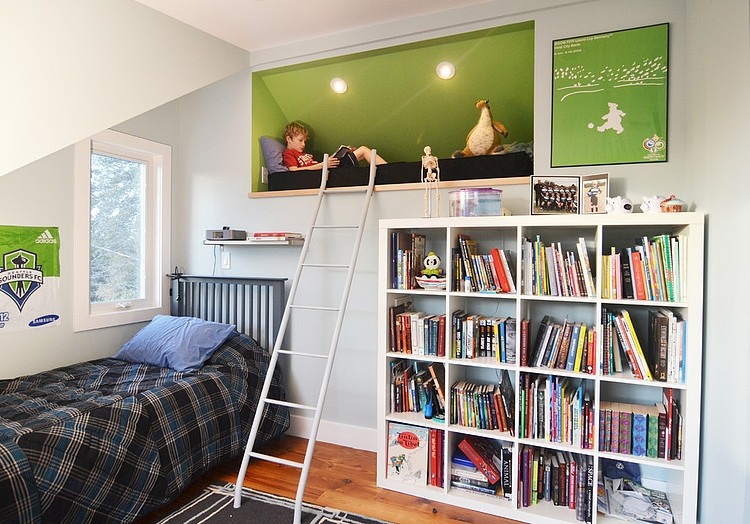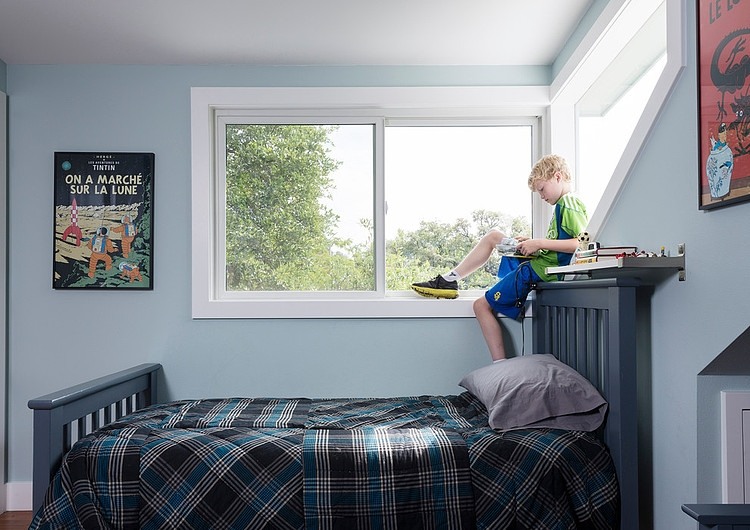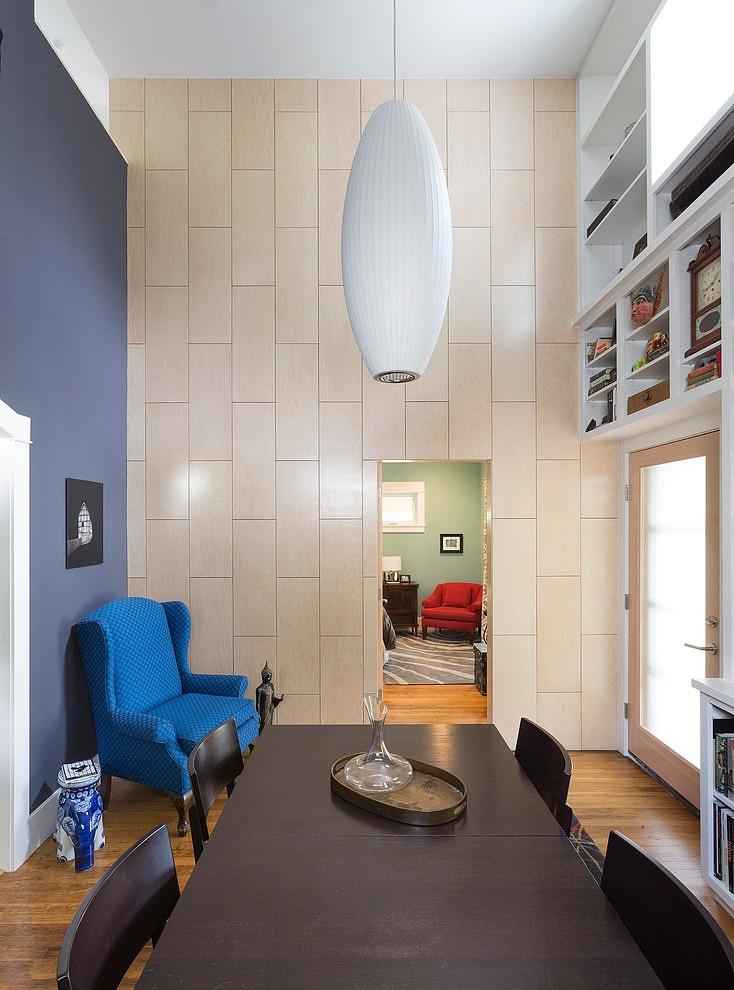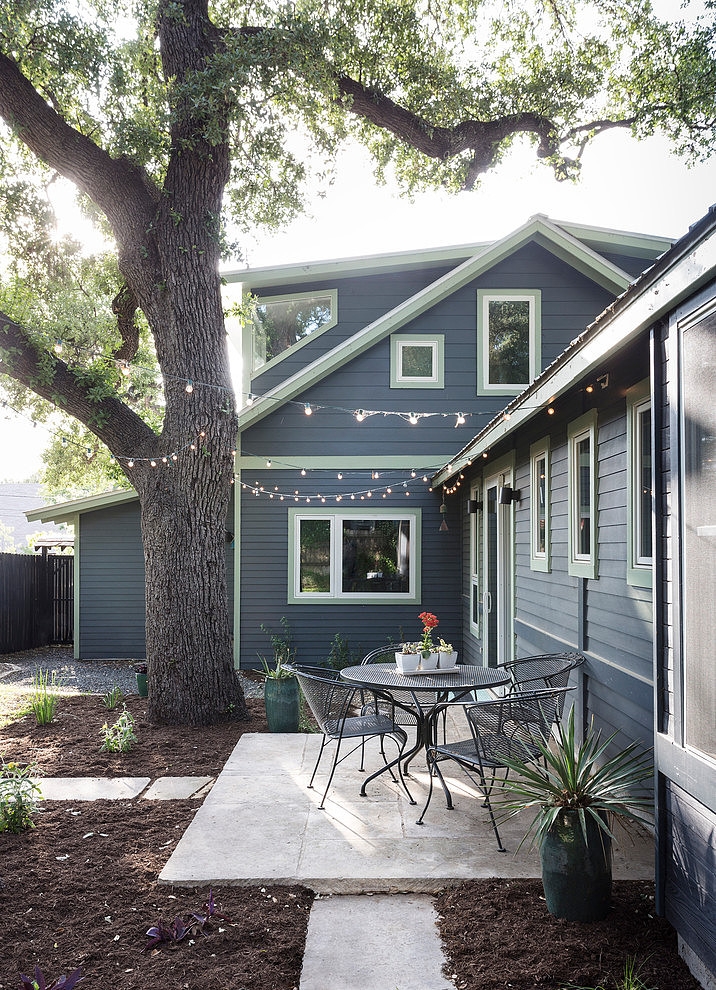 If we look further into the bedroom, we will see room decorated in blue scheme. Wall and bed have the similar color of blue. This creates a fresh ambiance within this sleeping place. You can sleep peacefully in cozy design. Dark wooden accessories like the cabinet an shelves make the room looks very well organized. These bungalow homes design ideas can be your inspiration in designing a home.
View the complete gallery
Share your Thoughts!