Warm And Elegant Scandinavian Interior Design For Your Modern Home
The warm and elegant interior is a fashion in Scandinavian interior design which applies the warm color themes on the luminous furniture decoration and the house parts. This design has been used in the modern decoration since it can create the homey nuance compared with other Scandinavian decorating style. Commonly, to extrude the warm nuance, the design will maximize the use of woods. The natural warm color provided by the woods is not only creating the natural warm nuance but also improve the visual of the design.
The wood maximizing can be seen in the first picture. The warm nuance living room is presented in this picture since it uses the light walnut wooden floor. The warm interior design is also supported with light brown wall. The combination of these two ideas can control the room brightness as the soft and warm vibrant can keep the visual temperature of this room.
Moreover, the selection of the furniture also contributes to the temperature color. The pale pink tone of the sofa looks very harmonious in to the color of the wall and floor. It seems that the sofa can create the color gradation which improves the beauty of this house.
This warm color of the living room then supported by the lighting. The tone of the lighting can increase the color accent so that the warm color is more strengthened. In creating the lively accent, the coffee table is applied in this room. Its darker wood color has successfully enriched the woods nuance of this design.
The similar tone is shown in the second picture. This living room applies the wooden floor but in brighter accent. This room also looks brighter since it uses the clean white paint on coloring the wall. The bright vibe is reinforced by the large windows which let the sunlight illuminates the room. However, the warm nuance is still maintained since the sectional sofa fabrication applies the similar tone that can increase the coziness of this room.
The point which differentiates this room from the previous design is the strong red wall on the other side of the wall. This brave touch improves the vintage style of the previous room. This modern warm interior design looks hotter as the light reflects to the red wall.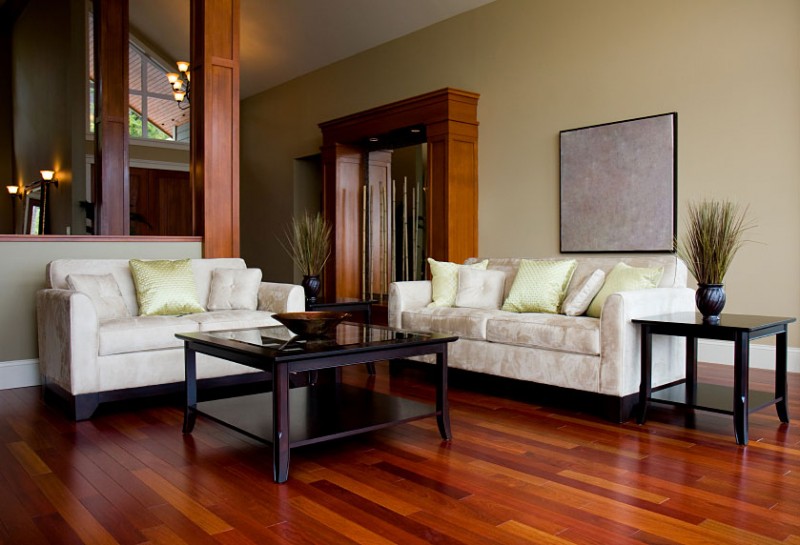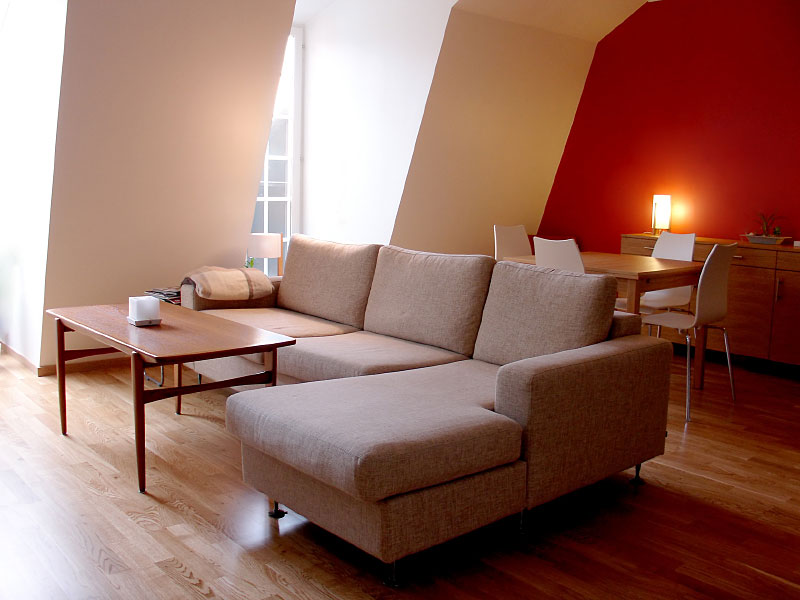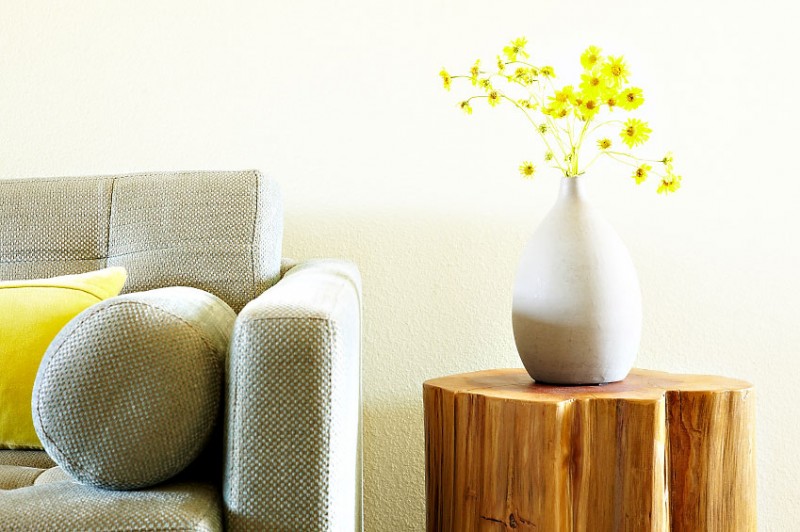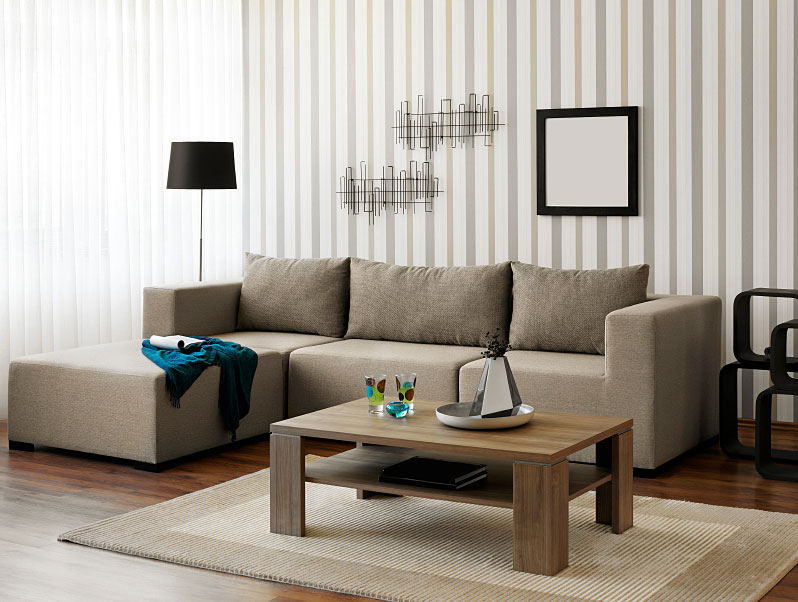 View the complete gallery
Share your Thoughts!