Extraordinary Modern Glass Home With Stunning Glass Decorations
The Photon Space is a modern glass home brilliantly designed and finished by Cantifix, a glass engineering company from United Kingdom. Its creative and innovative all-glass home design is undoubtedly spectacular. As you can see, this glass home leaves no single corner hidden and can be seen clearly from outside. However, you may also find the facts that this all-glass home is not merely a sensation.
Mainly, one of modern glass home designs here is built by incorporating the use of nano-technology and high-technology multilayered glass to reduce effects from low light exposure. Besides, you may find that this glass home is a perfect idea to save you from consuming electricity excessively, especially from the use of lighting fixtures, right? However, no matter how much you can save from electricity consumption, do you really want to live in a see-through residence like this? With everything is revealed, where is the privacy?
Thus, the answer is here: smart glass with ability to turns opaque controlled conveniently by using a switch or mobile app. This way, even in a beautiful sunny day, the residents can let its privacy stays private by setting the glass to be misty enough.
Well, as the problem is already solved in smart way, you definitely want to observe the aesthetic aspect of this extraordinary home decoration. Firstly, we would love you to draw your attention to this unique home architectural structure first. The geometric architectural shape is simply emphasized through the use of black painted steel structure where the advanced multilayered glasses are installed. Besides, the shape is stylish and modern as well, isn't it? As you enter this home, the wonder doesn't stop right away, though.
The open design is undoubtedly what this glass house offers; it is not merely about openness between one room and another, but also between indoors and outdoors. Thus, this one will be a great home idea for you who live surrounded by amazing scenery, including the lush greenery spotted here. You may also find one of modern glass house designs here won't bother you with bulky decoration as the view can be integrated as home decoration too.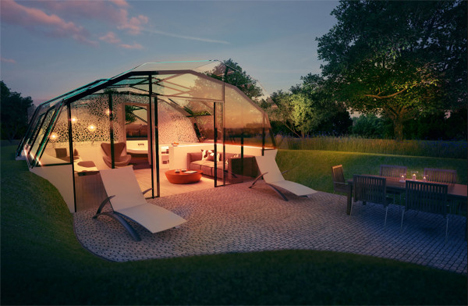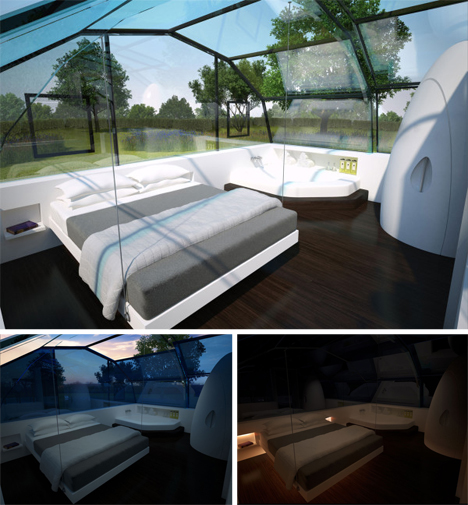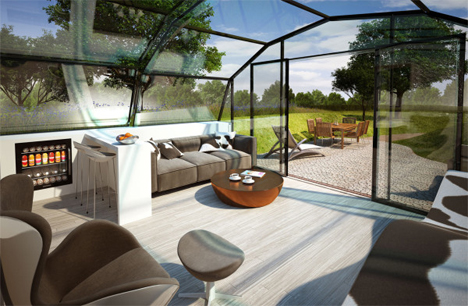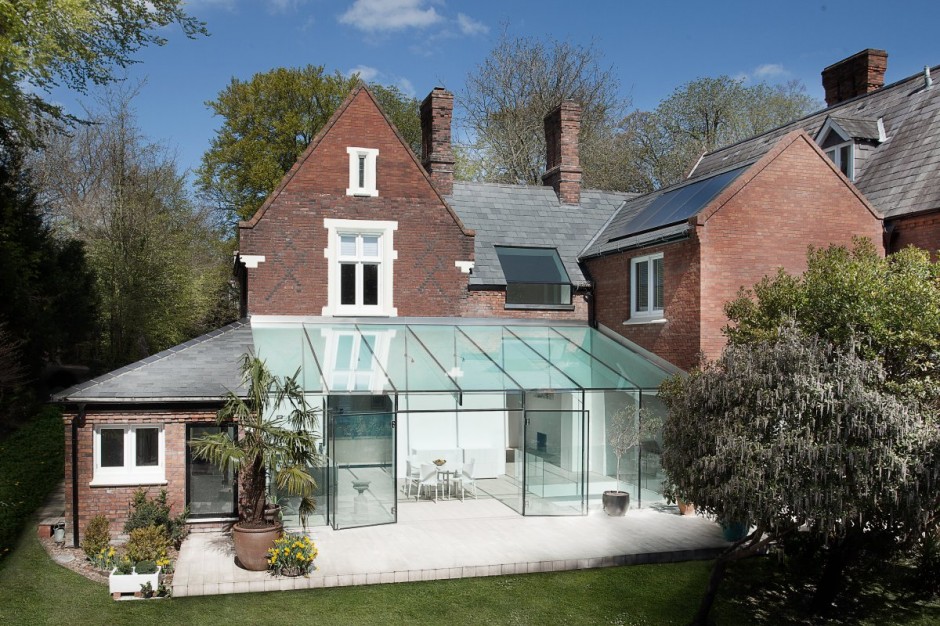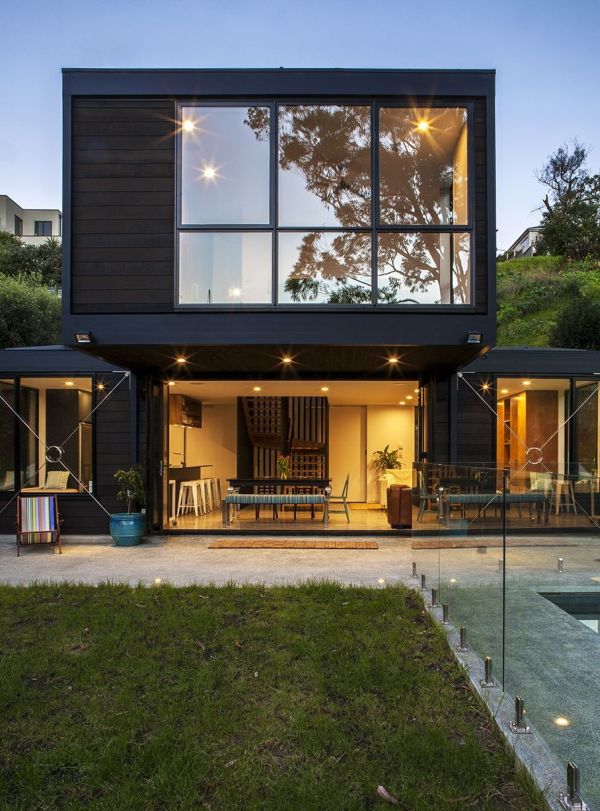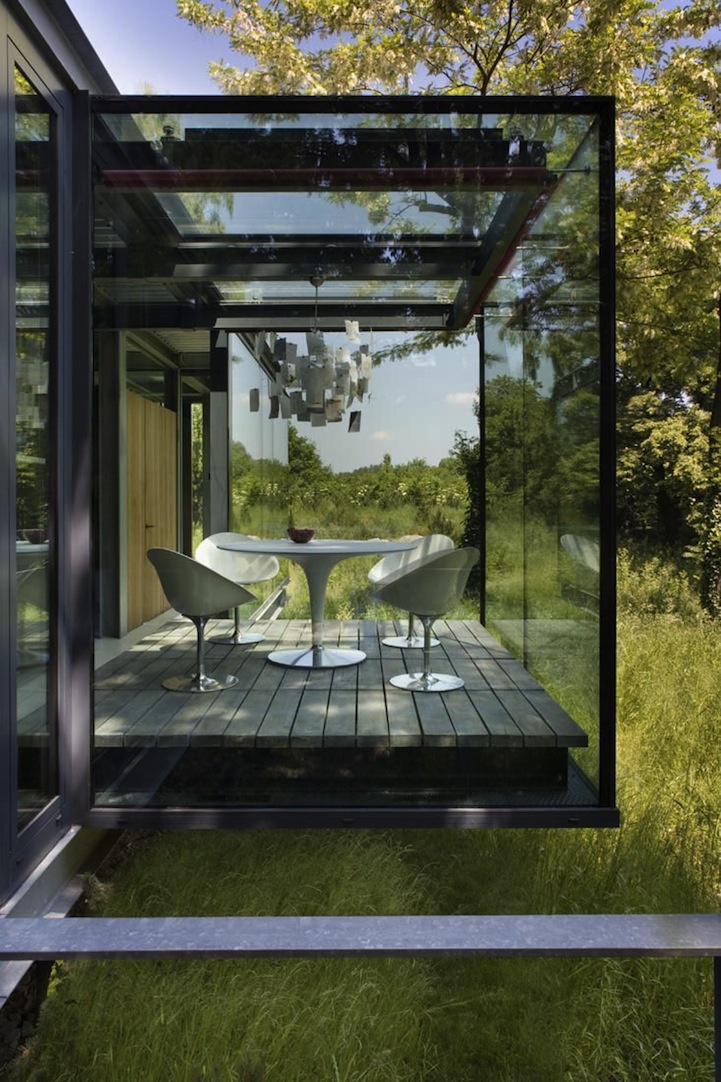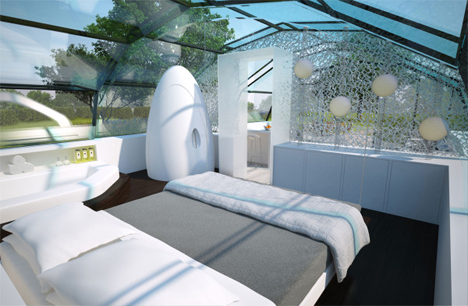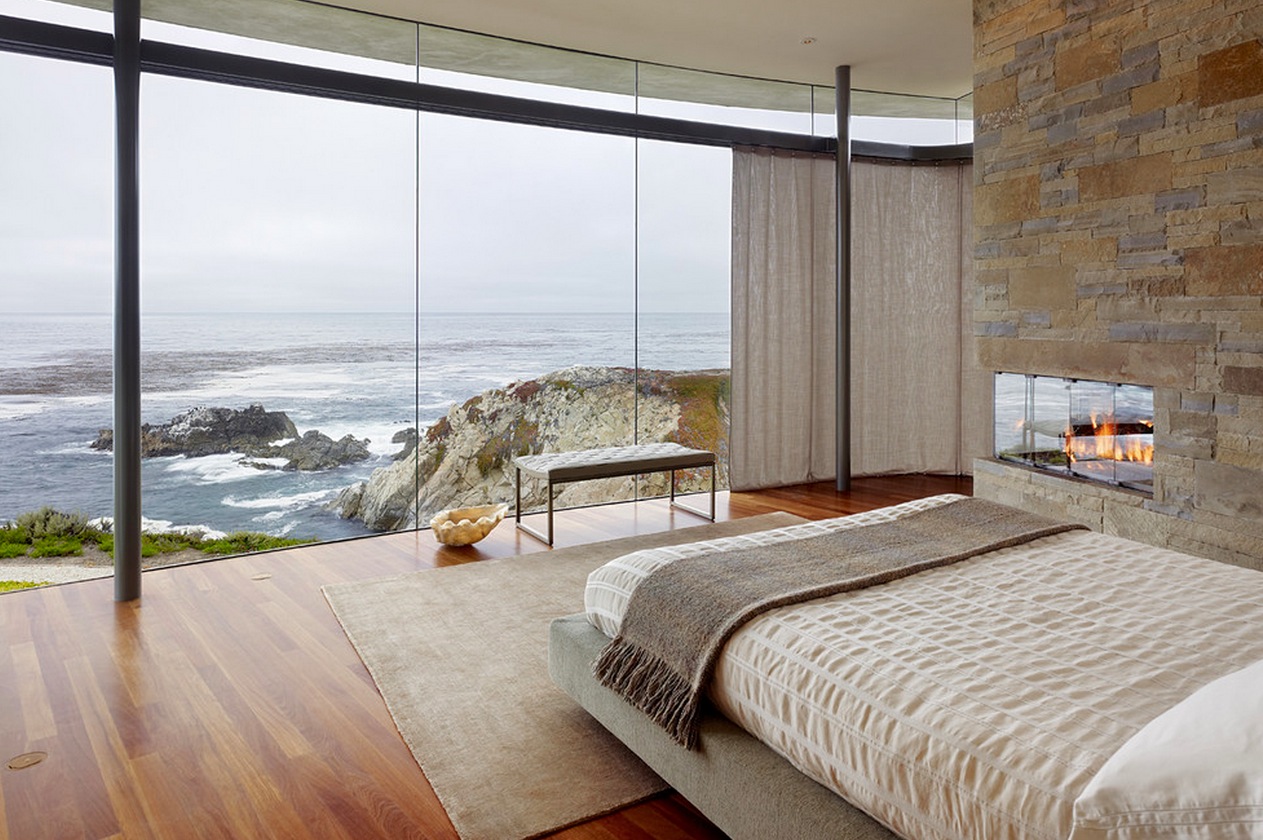 View the complete gallery
Share your Thoughts!