Stunning Modern Interior Design In Scarlett Cafe & Restaurant
Most people are interested in having modern interior design for their house. The modernity of the interior design can be a mood booster for the tenants. If you need inspirational interior design with modern styles, one of the Italian designers has completed the redecorating project for the interior of restaurant. How does the designer design Scarlett? Do they successfully design the room? Let us see the detail of the room.
The designers of the restaurant's room have modern interior design ideas that can be successfully realized. After it is redecorated, the looks of the interior is so elegant. The combination of modern furniture and the LED lights is the best combination to create luxury to the interior design of this restaurant.
Here, the guest is served by art furniture which lightens up by some colorful artificial light such as purple, red, and yellow. The glass partition with floral pattern adds the beauty of the room.
The choice of the furniture in this cafe and restaurant is the best. Here, the designer put some glossy furniture like glossy table and chair. In the central of the restaurant, you can find square bar. The bar is furnished by dark glasses. The other interesting thing here is the wall painting.
The wall is painted in white color so it can be perfectly blended by colorful furniture. If you look above you, you can see origami lamps. The pendant lamps looks like floating above you and accompany you while enjoying your food and beverage.
This redecorating project is successfully completed by STUDIOUNODESIGN and resulting picturesque interior design. All the beauty in its interior design is aimed at making the guest in this restaurant becoming comfort to stay for a while here. This modern design that originally applied in the restaurant, it can also be applied in other room such as your room in apartment or dining room in your house. Are you interested in this contemporary interior design ideas after seeing the result?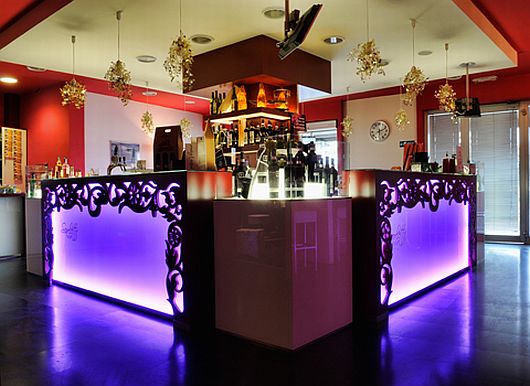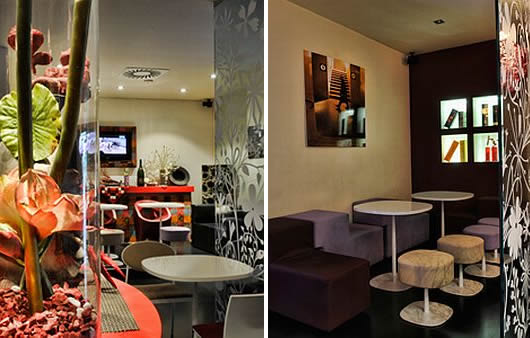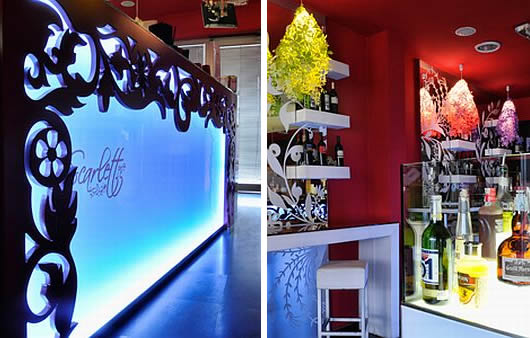 Image By : STUDIOUNODESIGN
View the complete gallery
Share your Thoughts!