Beautiful Modern Backyard Ideas To Relax You At Charming Home
Simple expression appears from this beautiful modern backyard. It also has impressive effects at the same time. Plants and architecture are unified, and then give best performance of the charming home exterior. The view relaxes you with great arrangement of garden made of natural elements. Who will dislike such beauty? Everyone must fall in love with this design. If you get confused of what to do with spacious area outside the house, hope it will inspire you to maximize the use of your land.
Actually these modern backyard ideas are the result of good collaboration by smart designers. Thanks to COS Design for the layout plan and also Signature Landscape for the garden space. They use different heights to have stunning decoration.
See how the big tree and the swimming pool placed; they are in higher level thank the house itself. By applying such concept, it makes you curious about the surprising thing in every nook of this garden. The place is just like an adventure especially for the children playing around here.
Paying your attention to the clean look of swimming pool from Serenity Pools, it is full of sophistication because of the glass work by Frame less Impressions. The pools are made of darker tiles and concrete. Their appearance may refresh your sights. Moreover, the water flow creates the voice of nature that usually happens in the river. Even, you can hear the birds singing in the tree beautifully. They will complete your relaxation.
Unlike common gardens using soil base, this backyard design benefits woods for the flooring. You won't get dirt walking in this place. Being unified with the nature, outdoor is ready to accompany your enjoyable moment. Round table and glass chairs look so comfortable for gathering.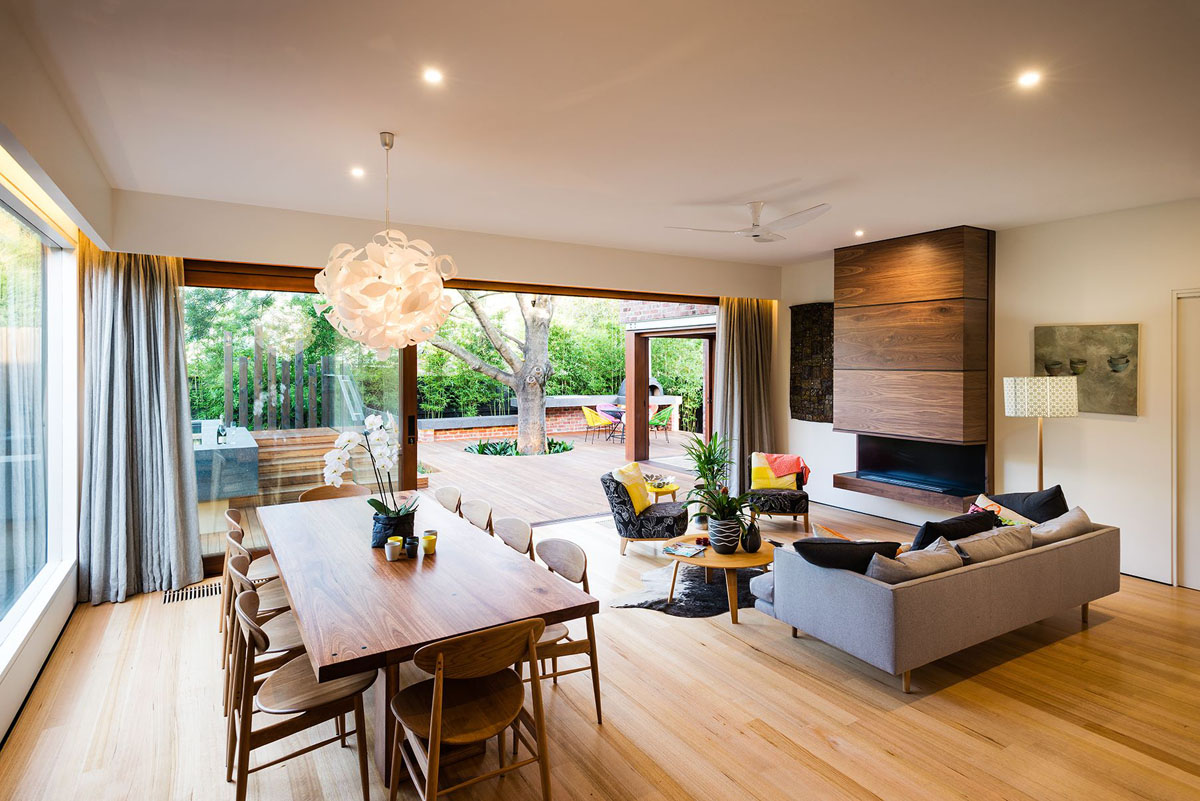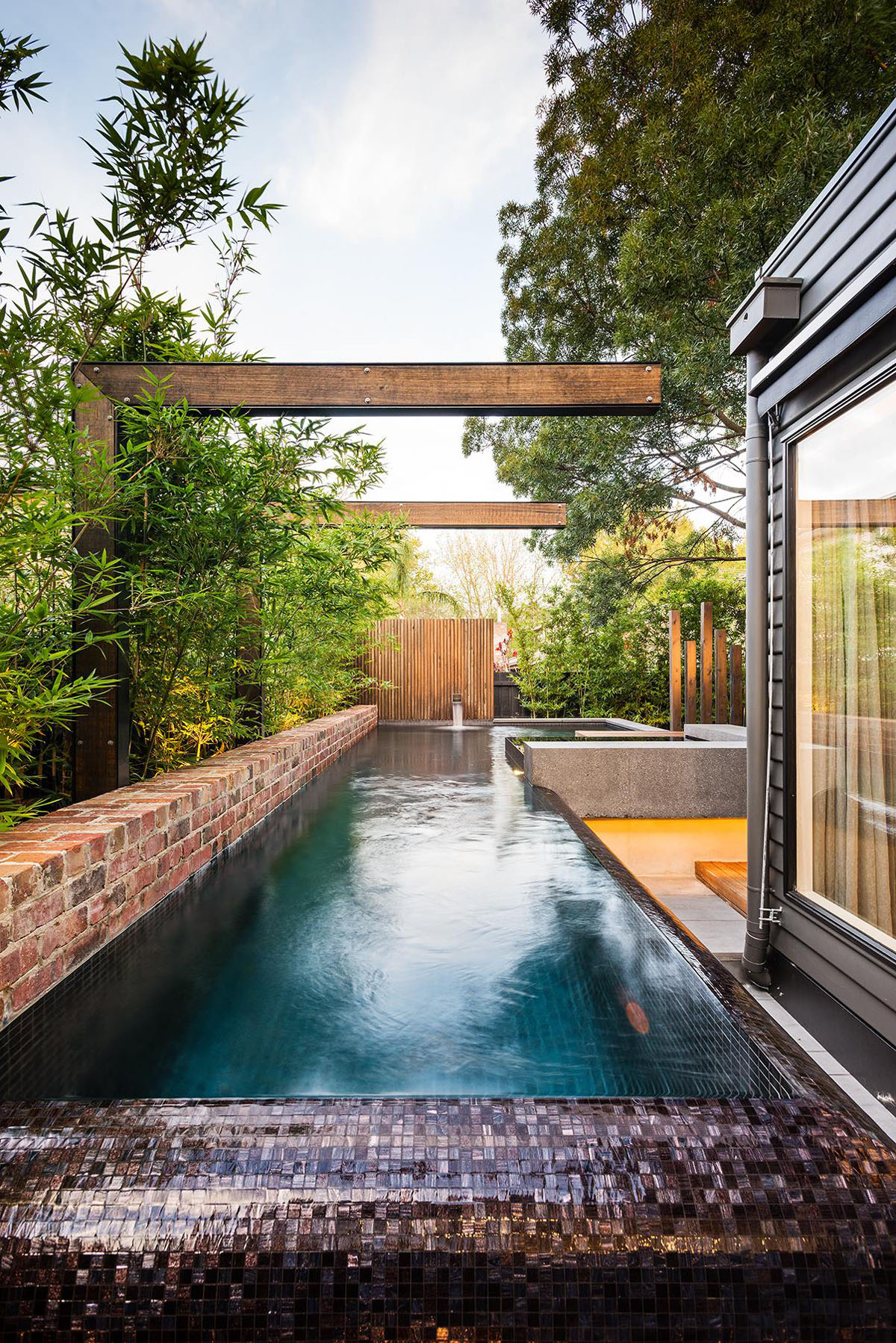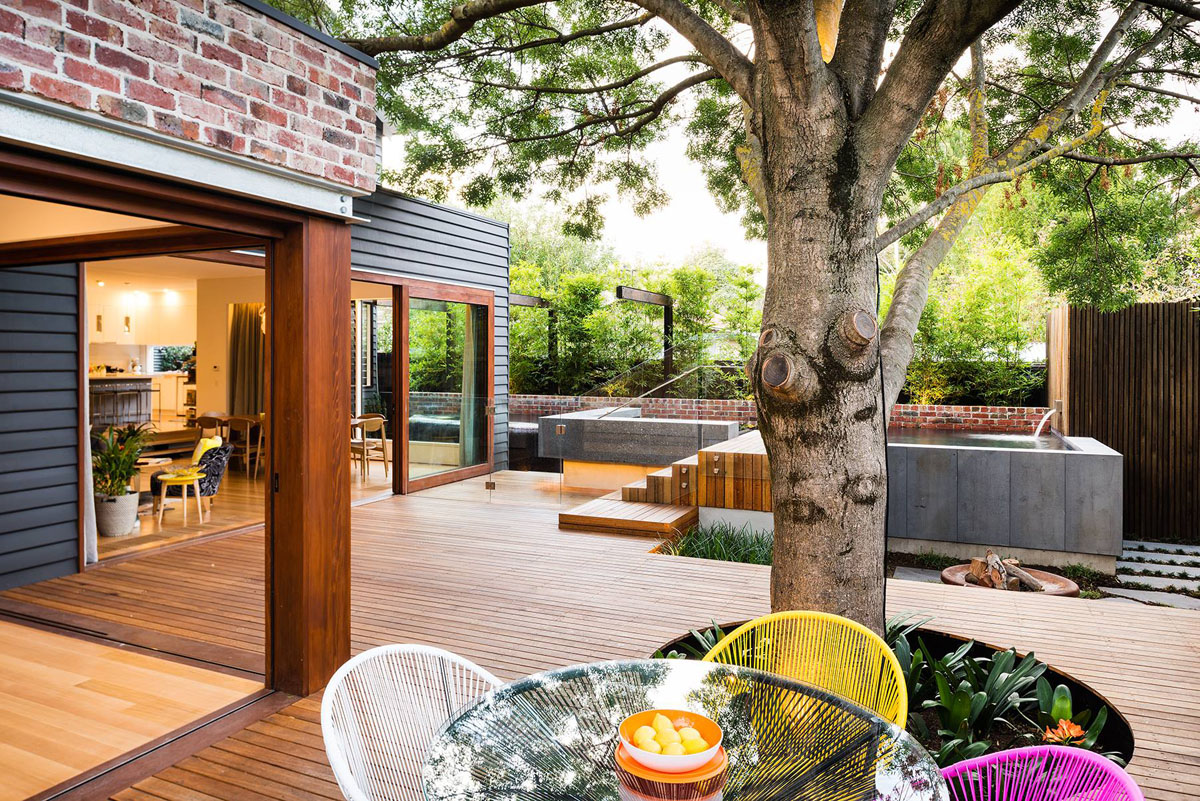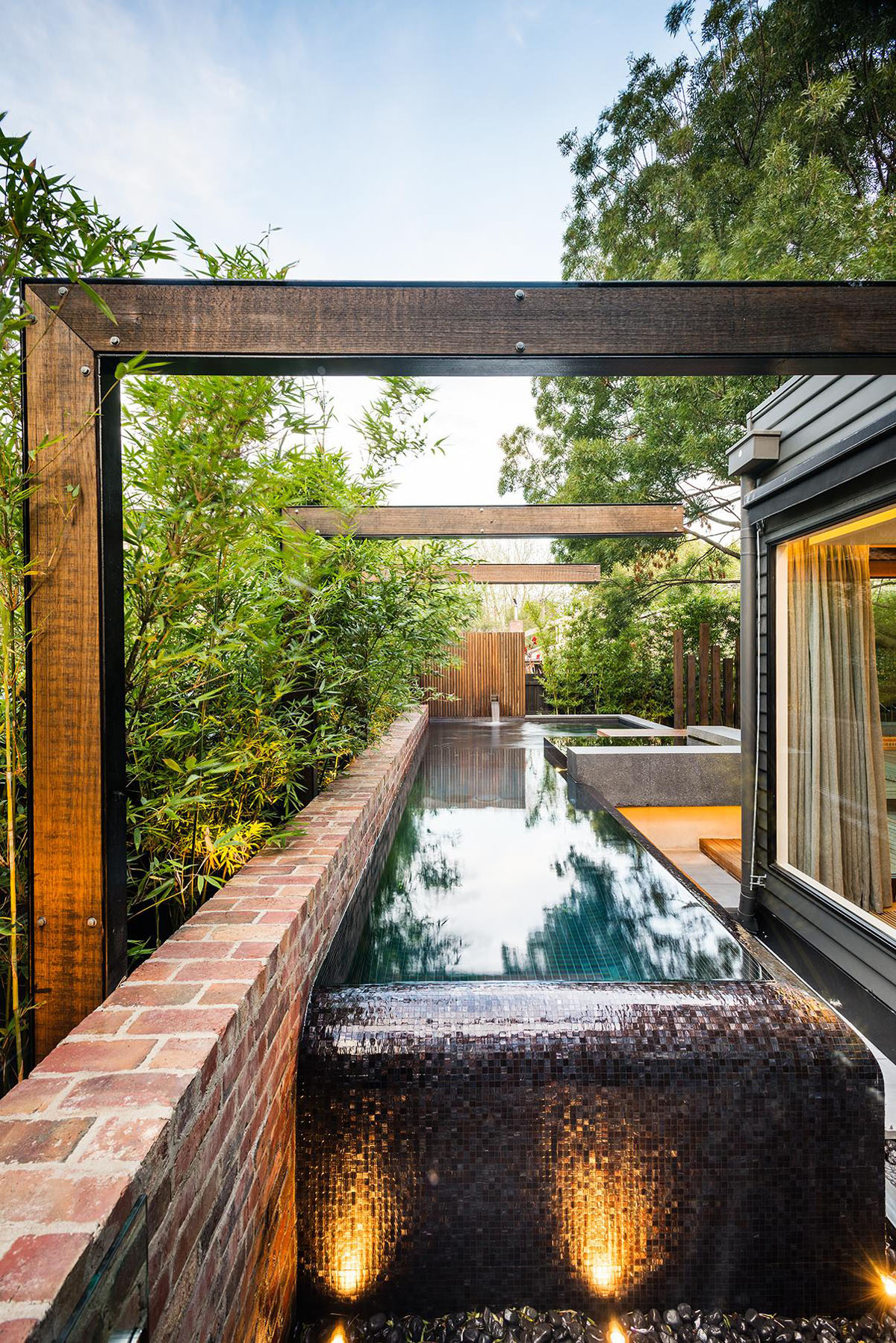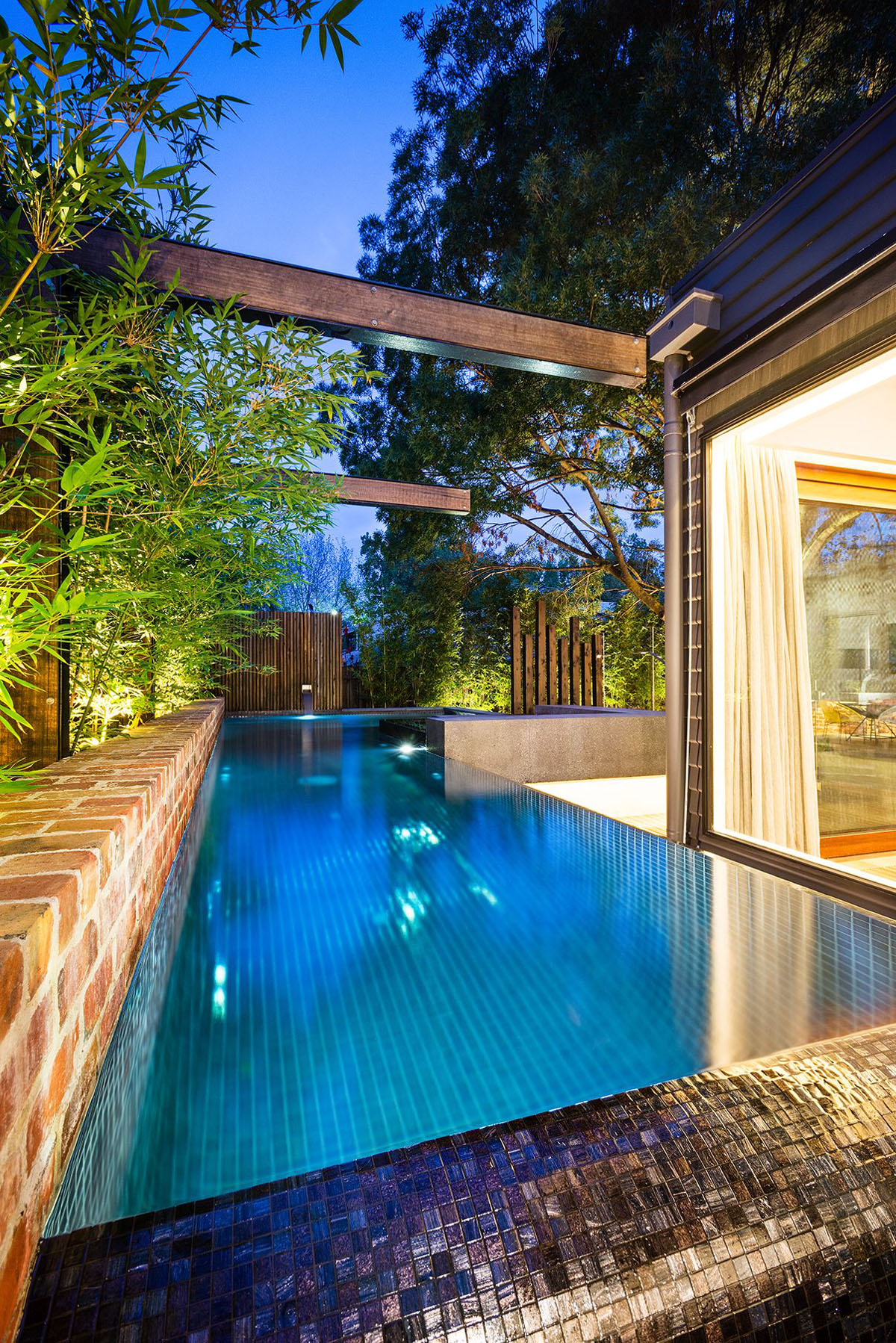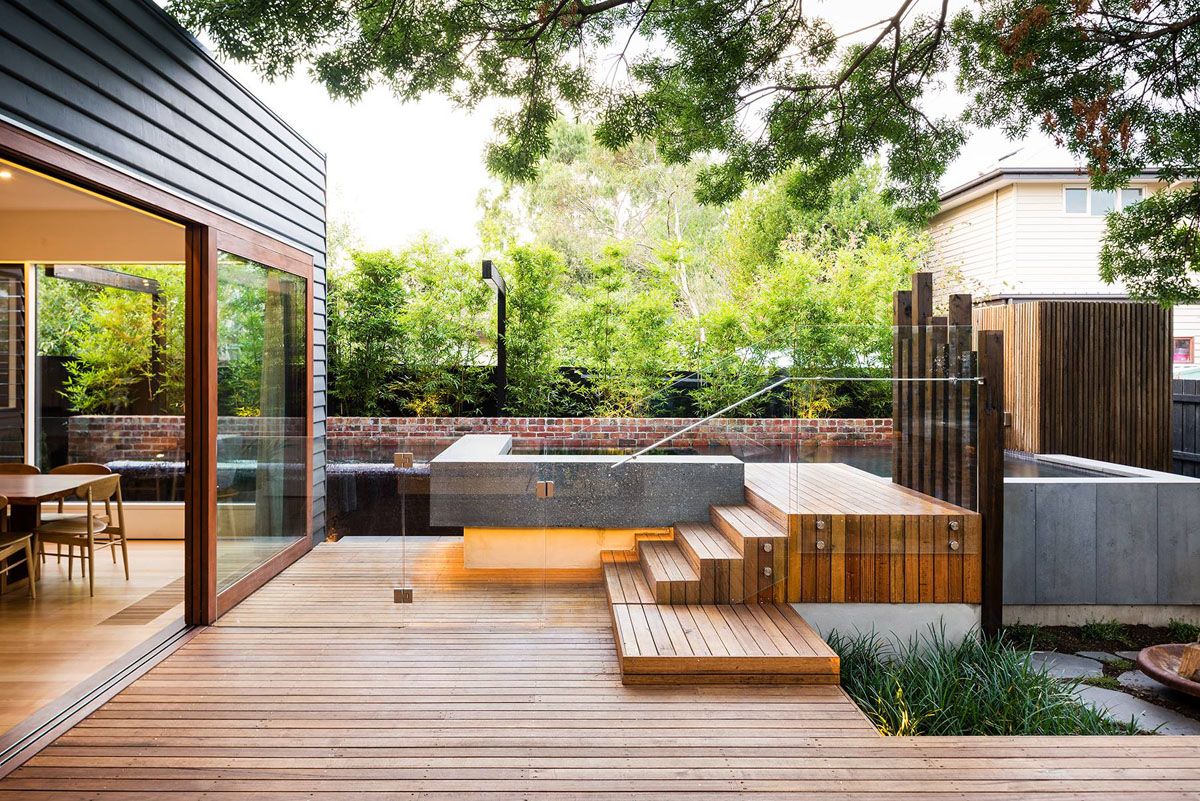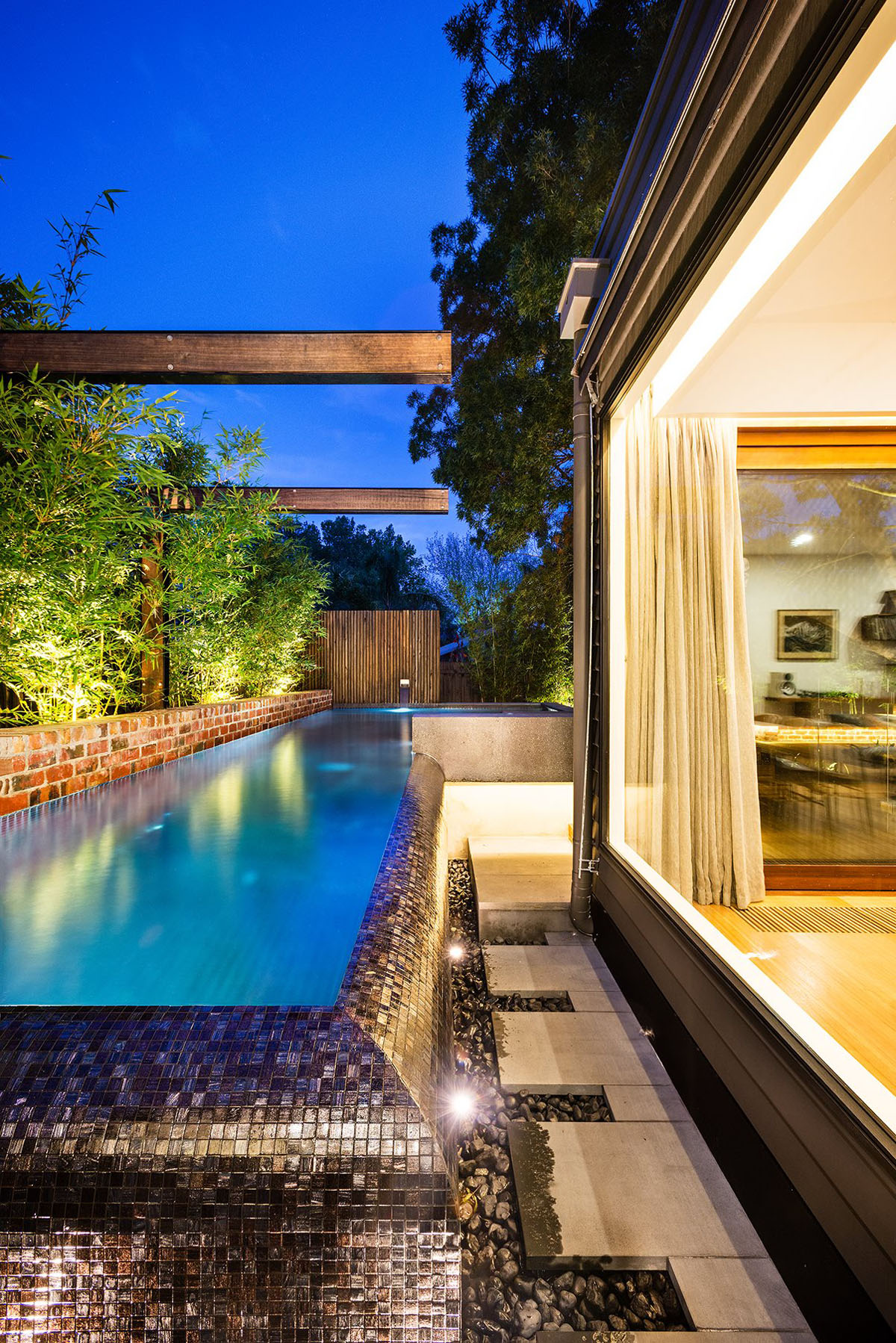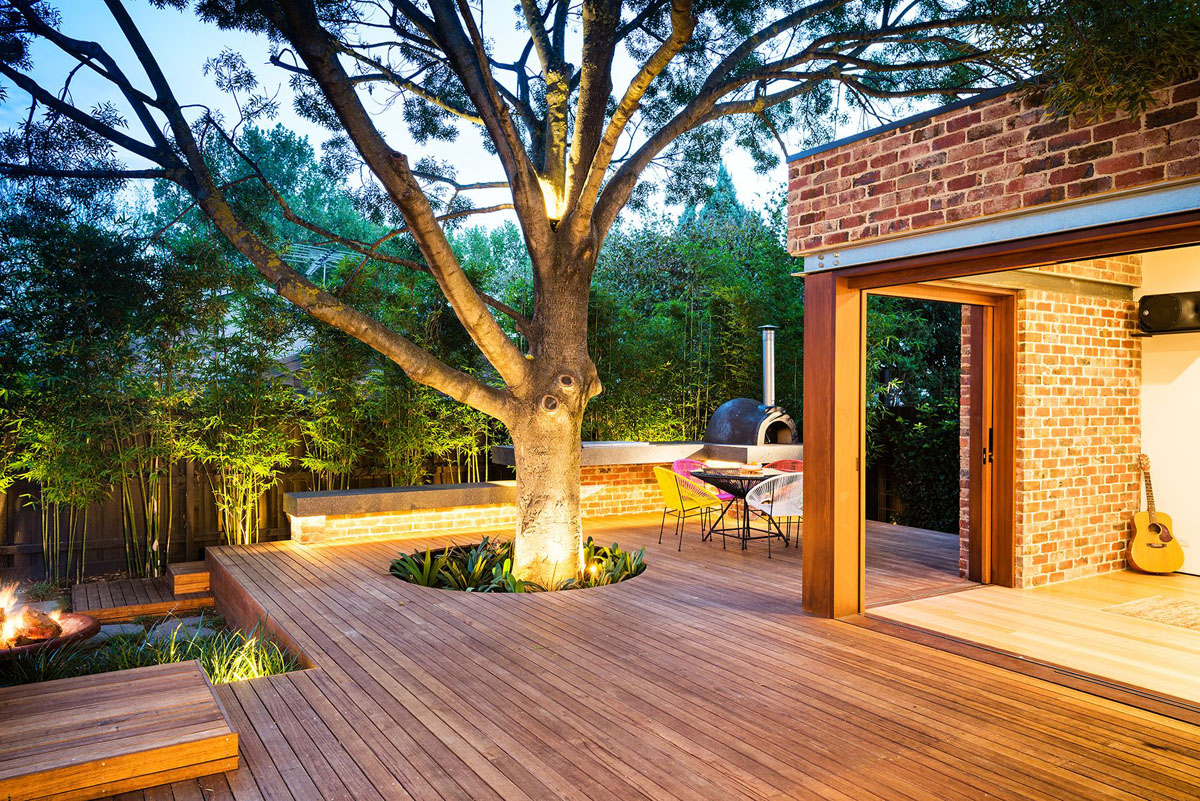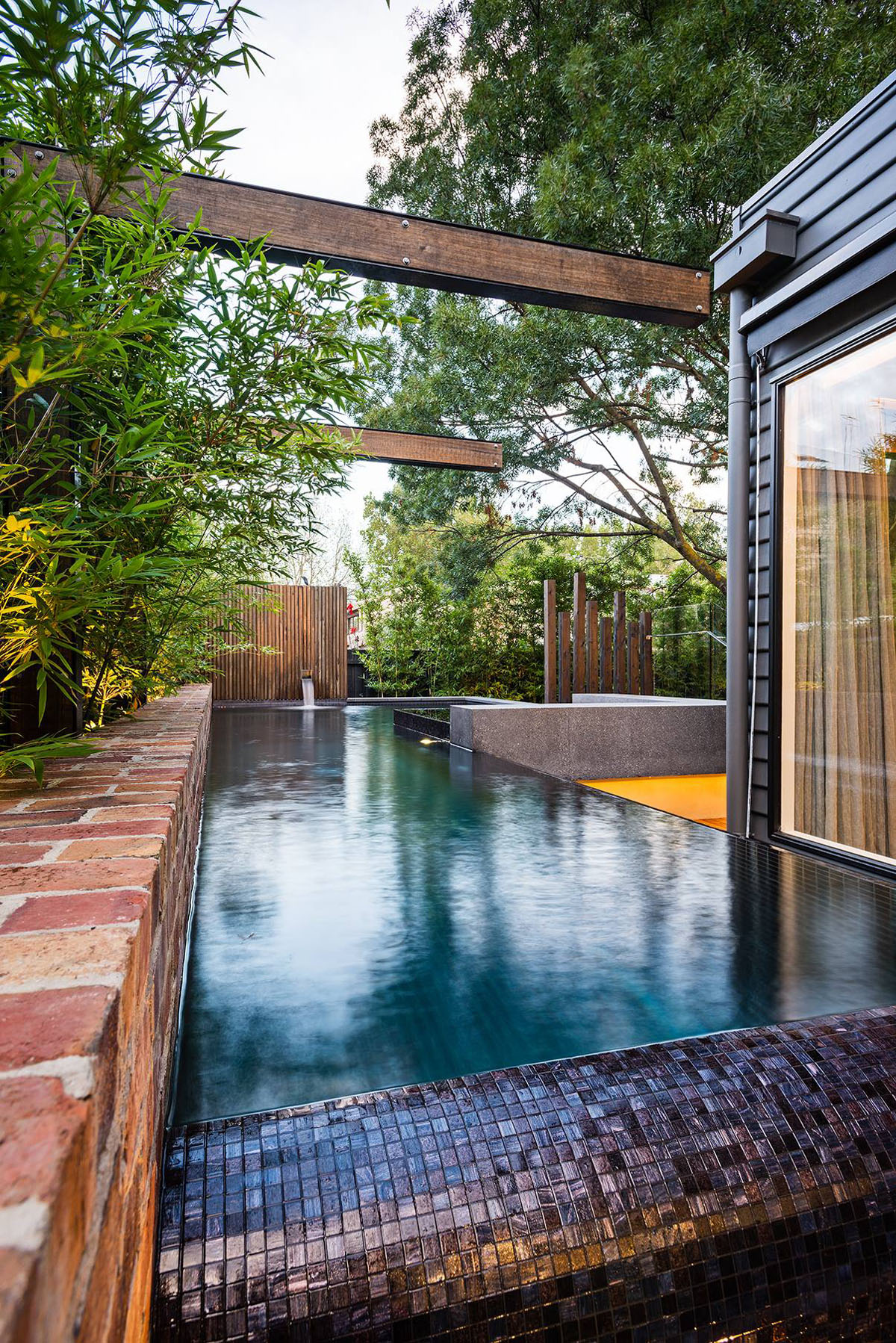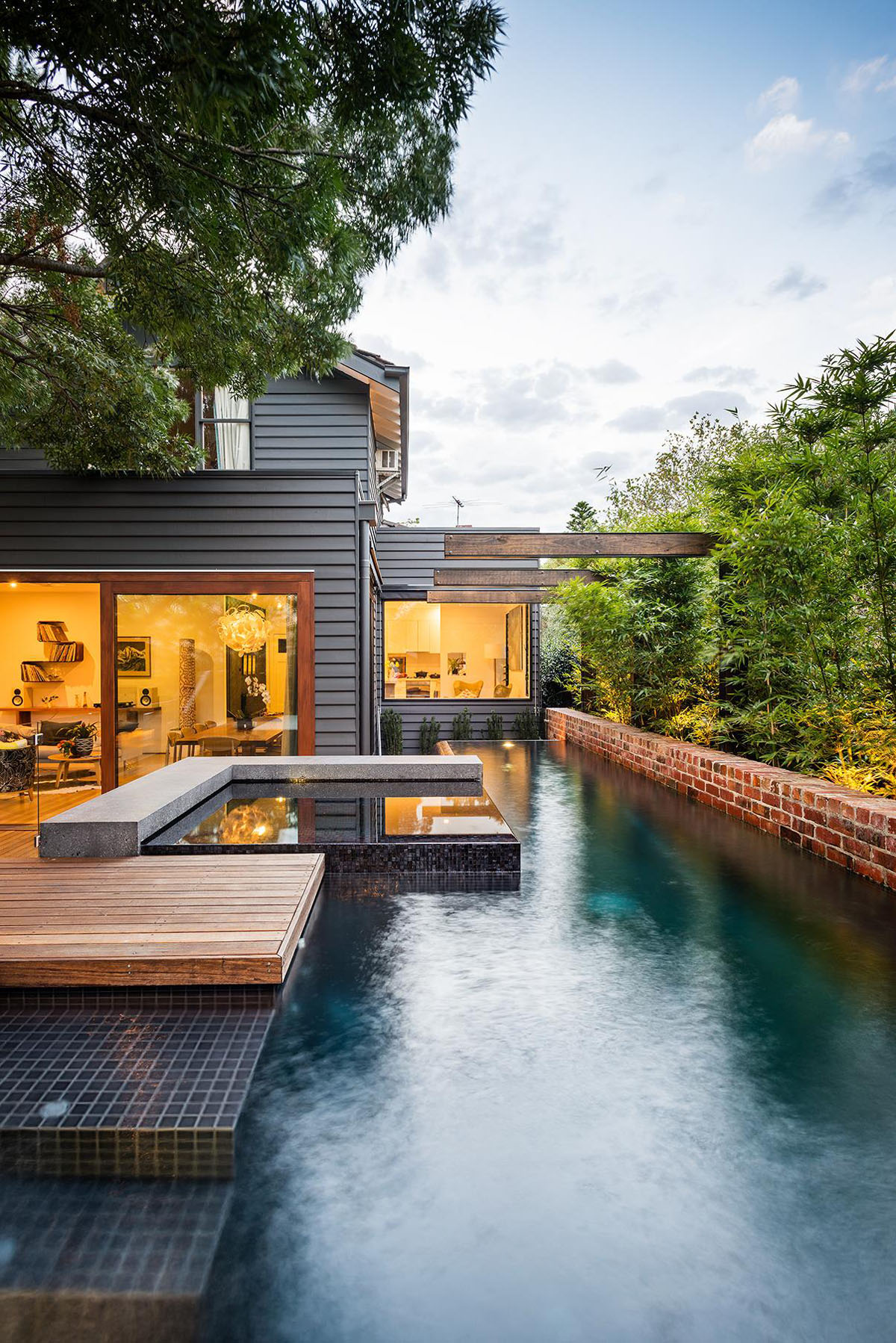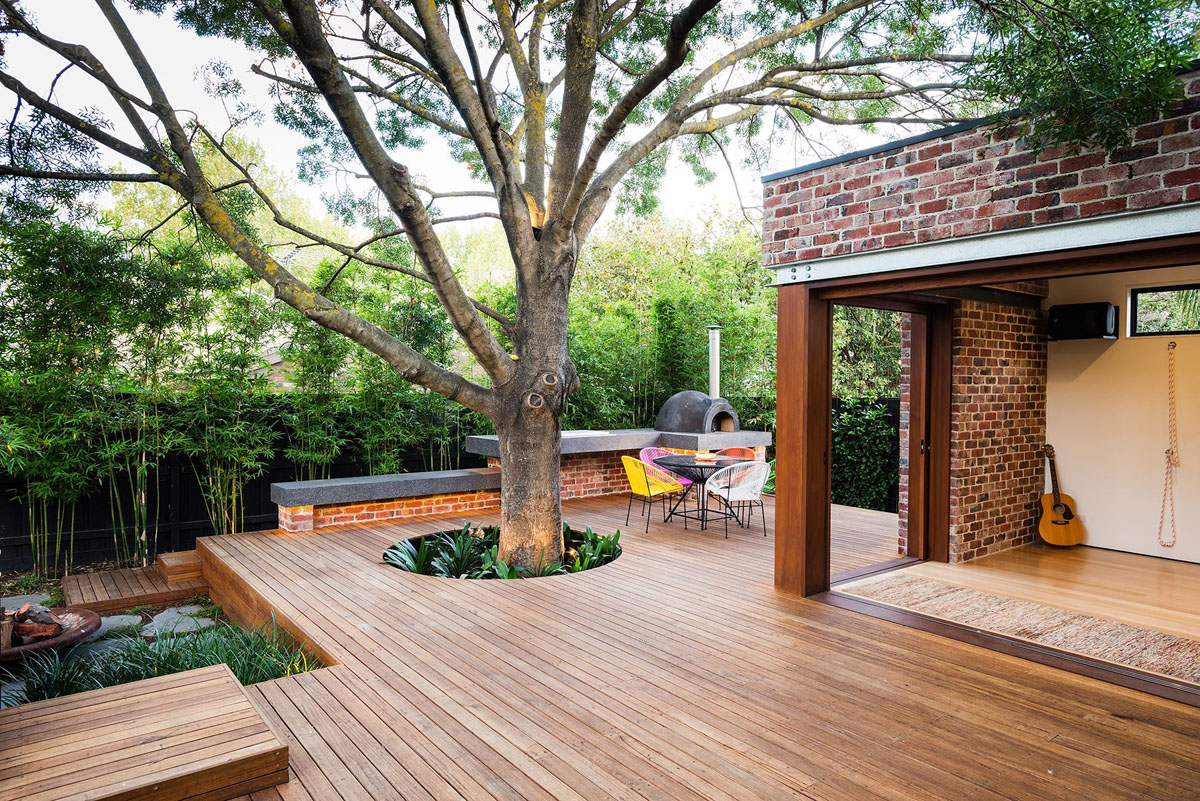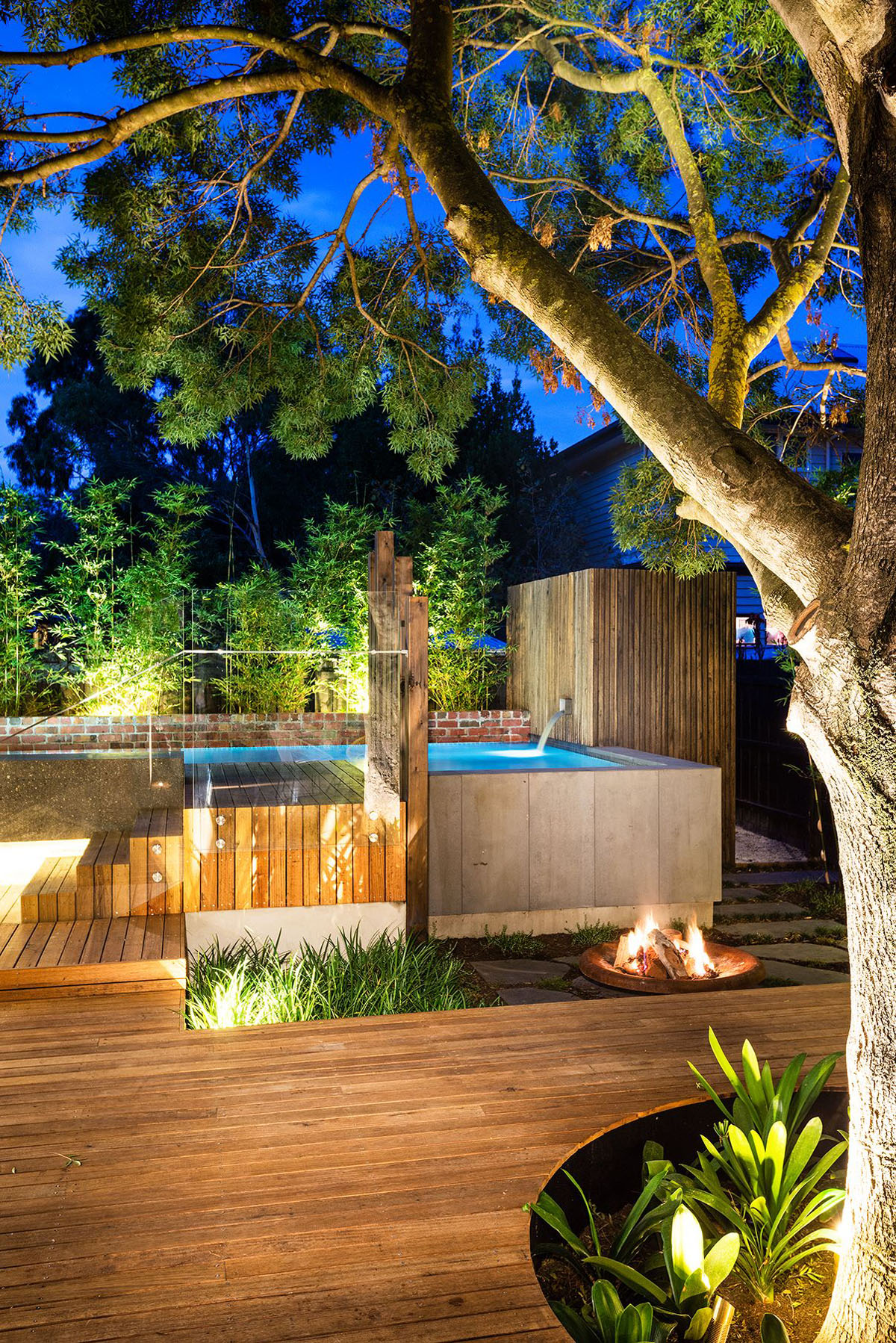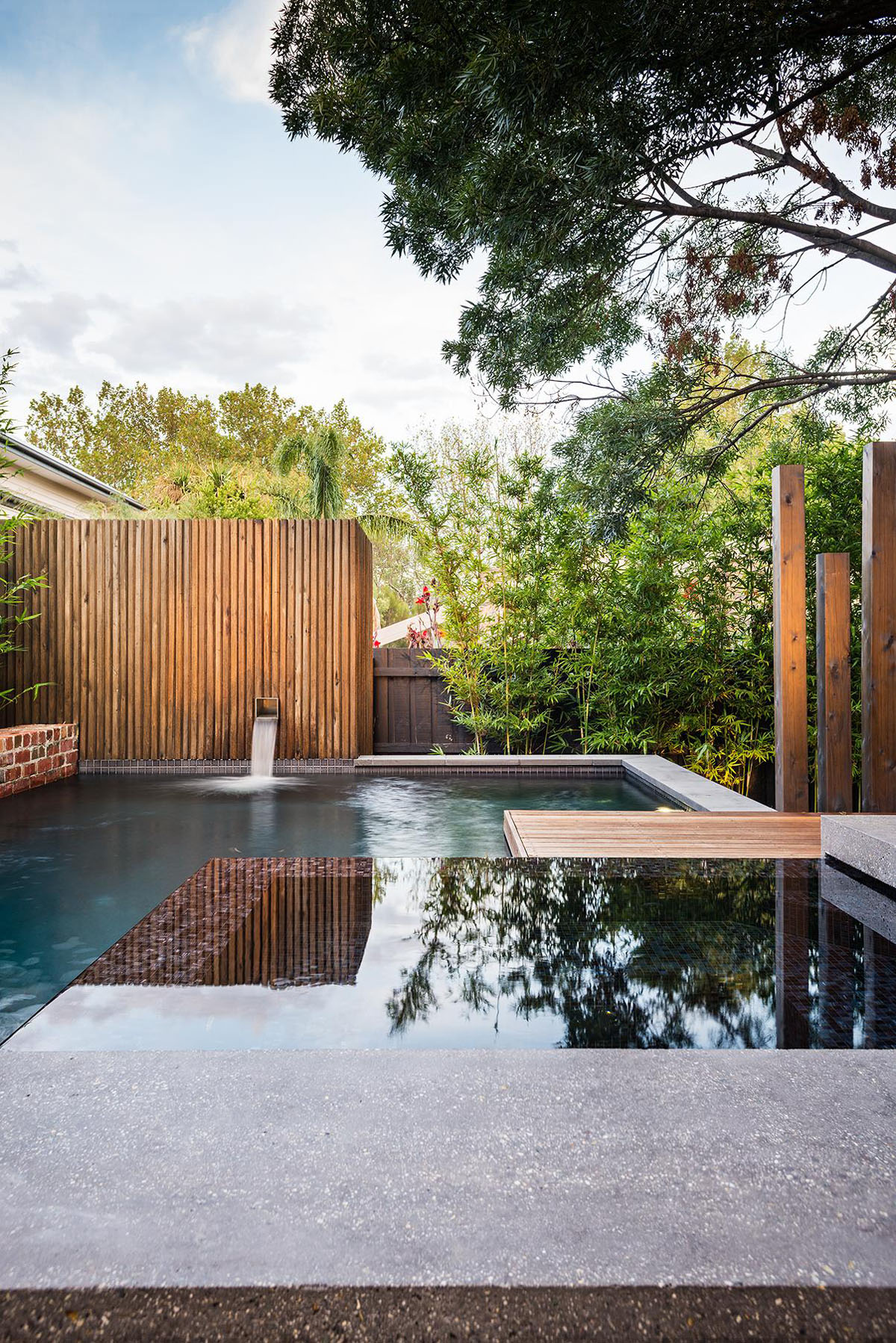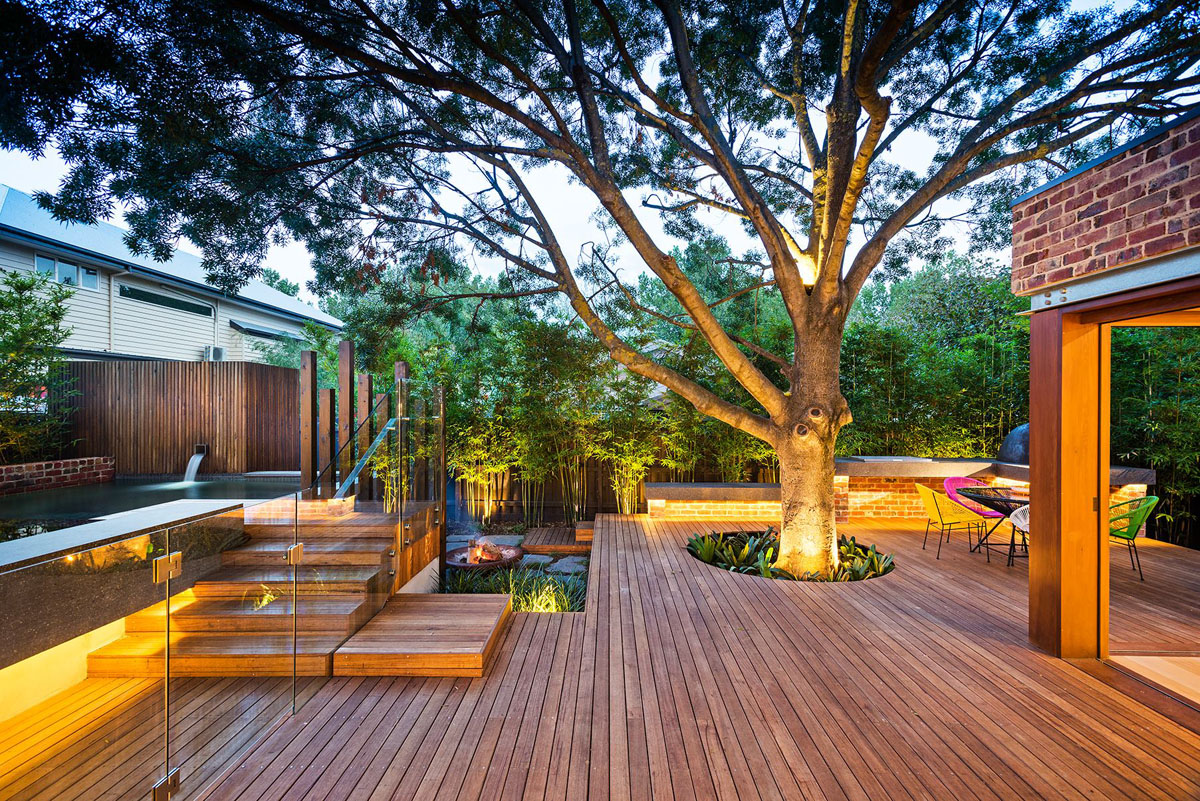 You can also set benches under the tree. It sounds interesting reading a book in the daytime here. Don't be afraid of getting exposed because the place is covered by the high wooden fence. How about you then? Do you have other suggestion of modern backyard design ideas to share?
View the complete gallery
Share your Thoughts!