Spectacular And Spacious Contemporary House With Sliding Glass Walls
In designing a contemporary or modern house, sometimes many people choose to apply the sliding glass walls. This kind of wall can make the room wider and more spacious. It will also connect one room to other. Yeah, it means that the activities can be seen well for everybody.
In this situation, we have a spectacular contemporary residence that applies the wall design. The residence name is Madison House spotted in La Quinta, California and USA. We find that this residence is one of the projects by XTEN Architecture.
The related images are following in this article. The applications of sliding glass wall systems in this residence is designed in featuring floor to the ceiling design through the glass wall in sliding styles. It is to open other room and the house to the spectacular outside views.
The structure of this building is exactly dominated by concrete material that is painted in white color accent. The combinations are various such as the brown brick blocks and also the glass itself. When looking at the outdoor side, there is an opened swimming pool with wide deck included some wheel lounge seats.
Now, related to the glass wall panel, it will open the room and connect it to the outdoor views. As we see in the living room, it looks like opened facades. The living room is stylized with white sofas in medium size combined by orange Iconic chairs.
The seating place is facing to the modular glass table. Behind the living room, there is the dining room and kitchen. It is situated in opened space. The dining room is designed in wooden table with white chairs. Looking at the ceiling, we will find gorgeous crystal chandeliers and lighting the room. It looks so wow!
Based on the situation provided in this residence, we will find that the wall glass panel that is designed in sliding will appear the opened plan style. The design can be found in the facades of this residence to connect to the outdoor views. If we are interesting in this sliding glass wall systems picture, we can find more it in this post.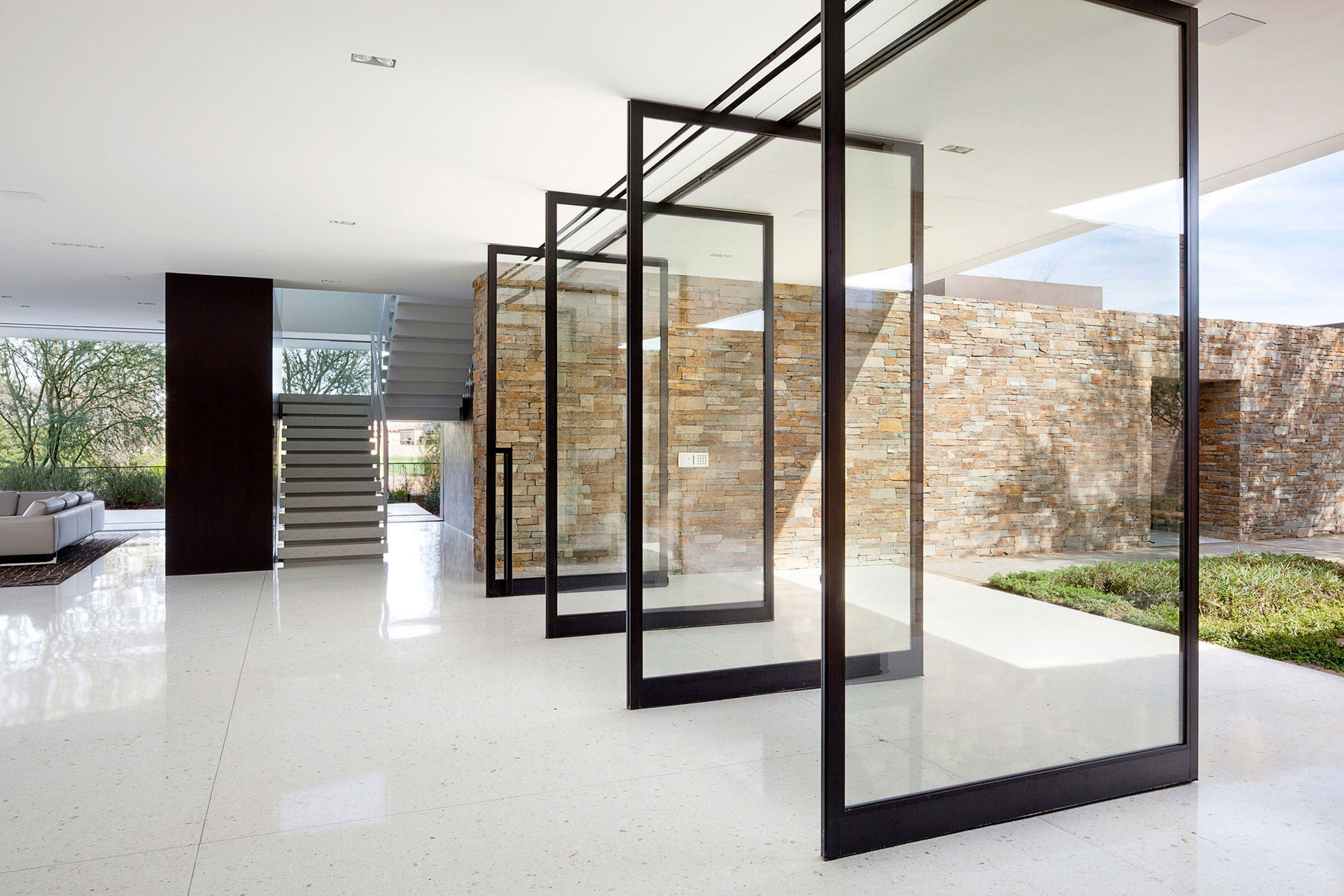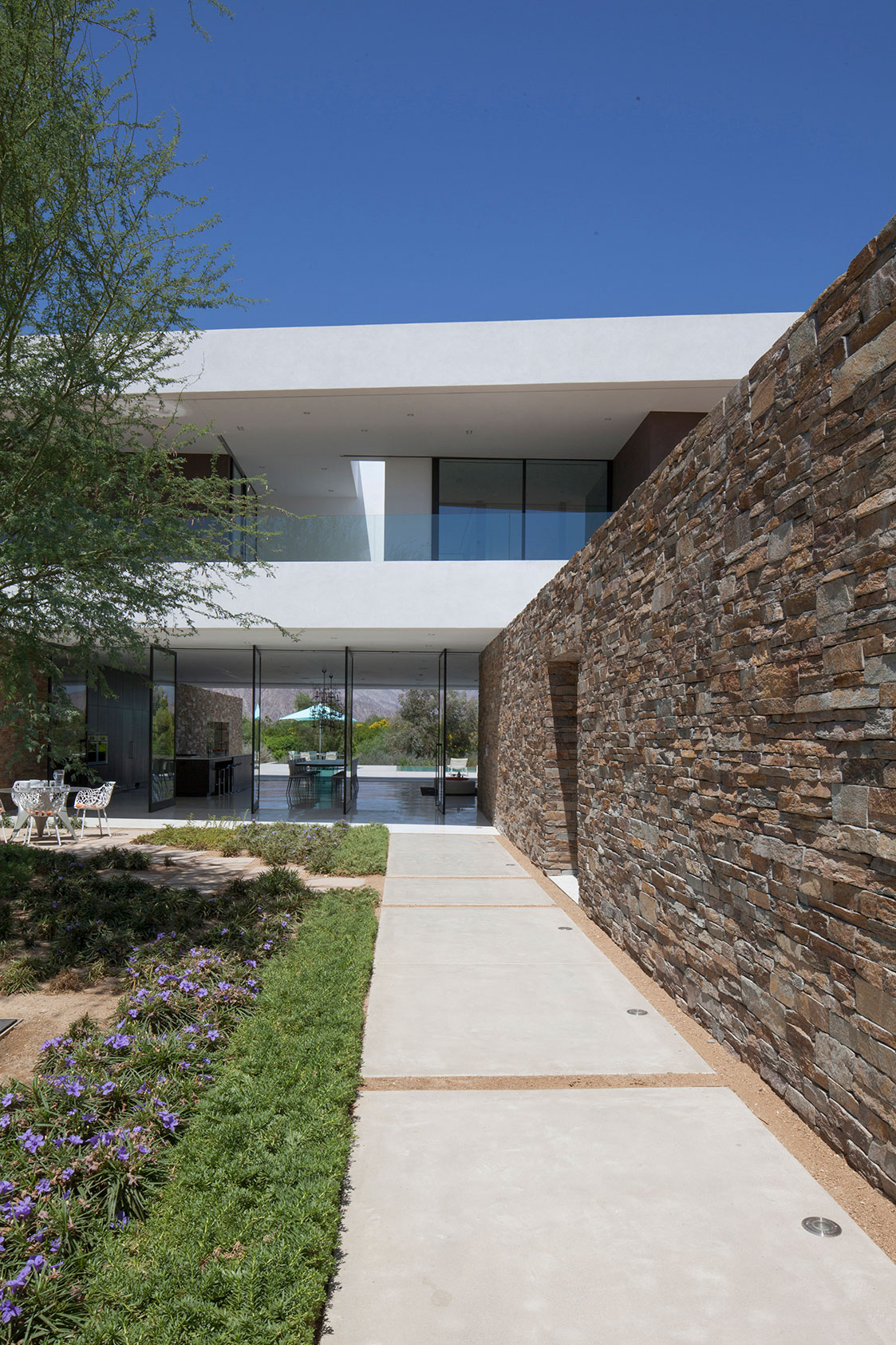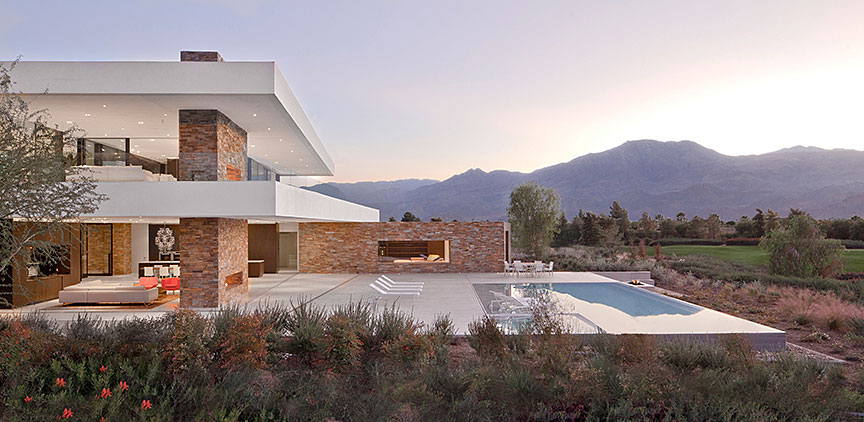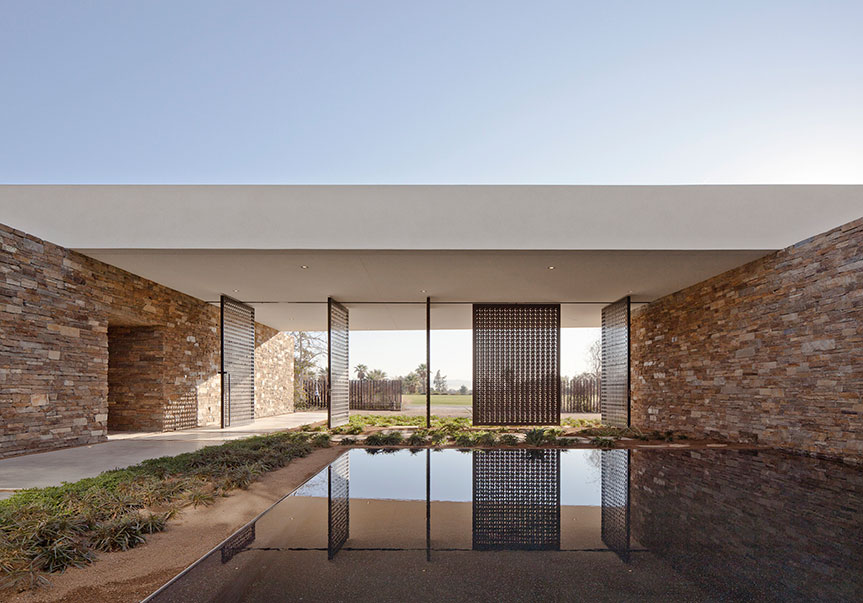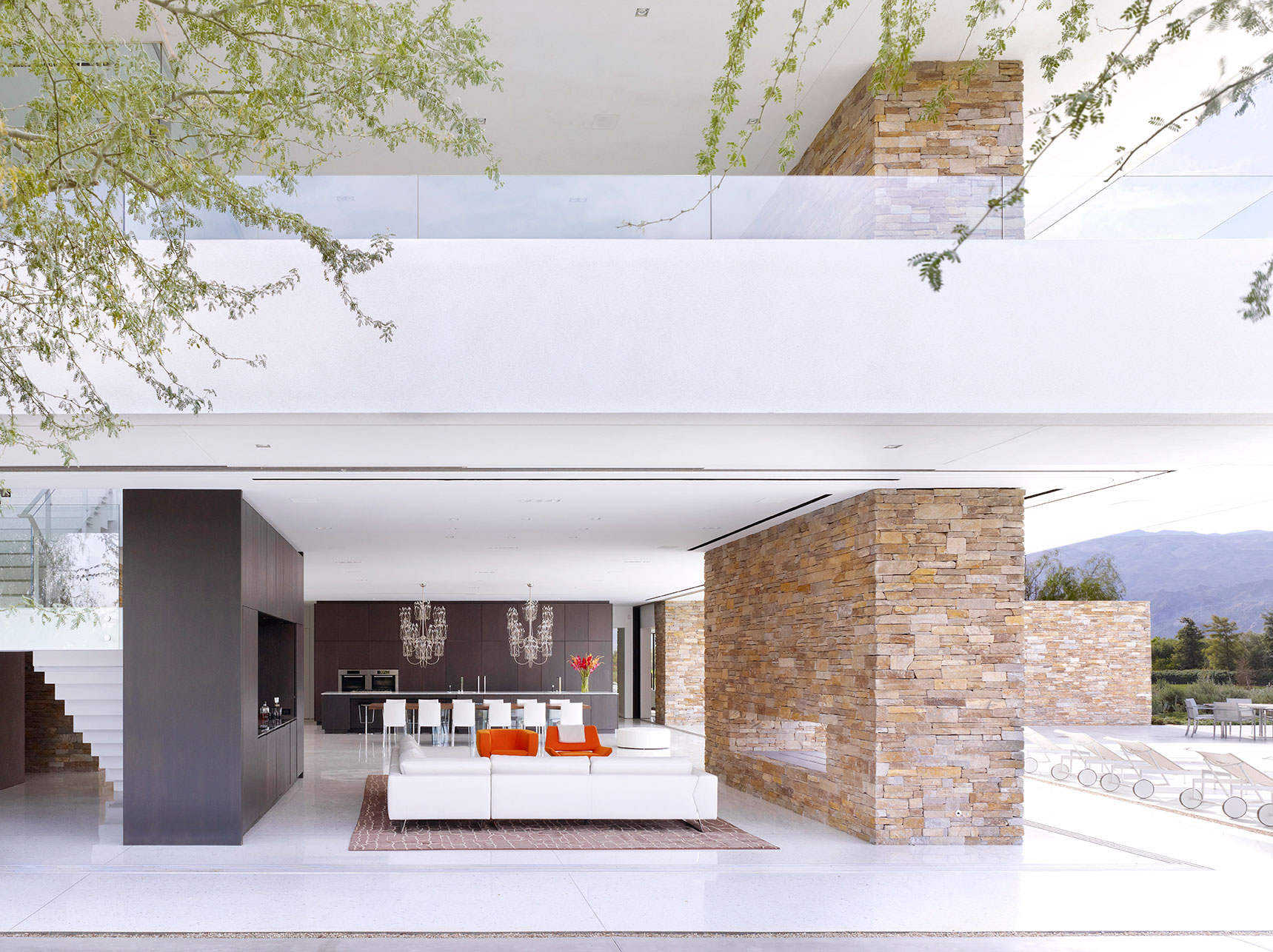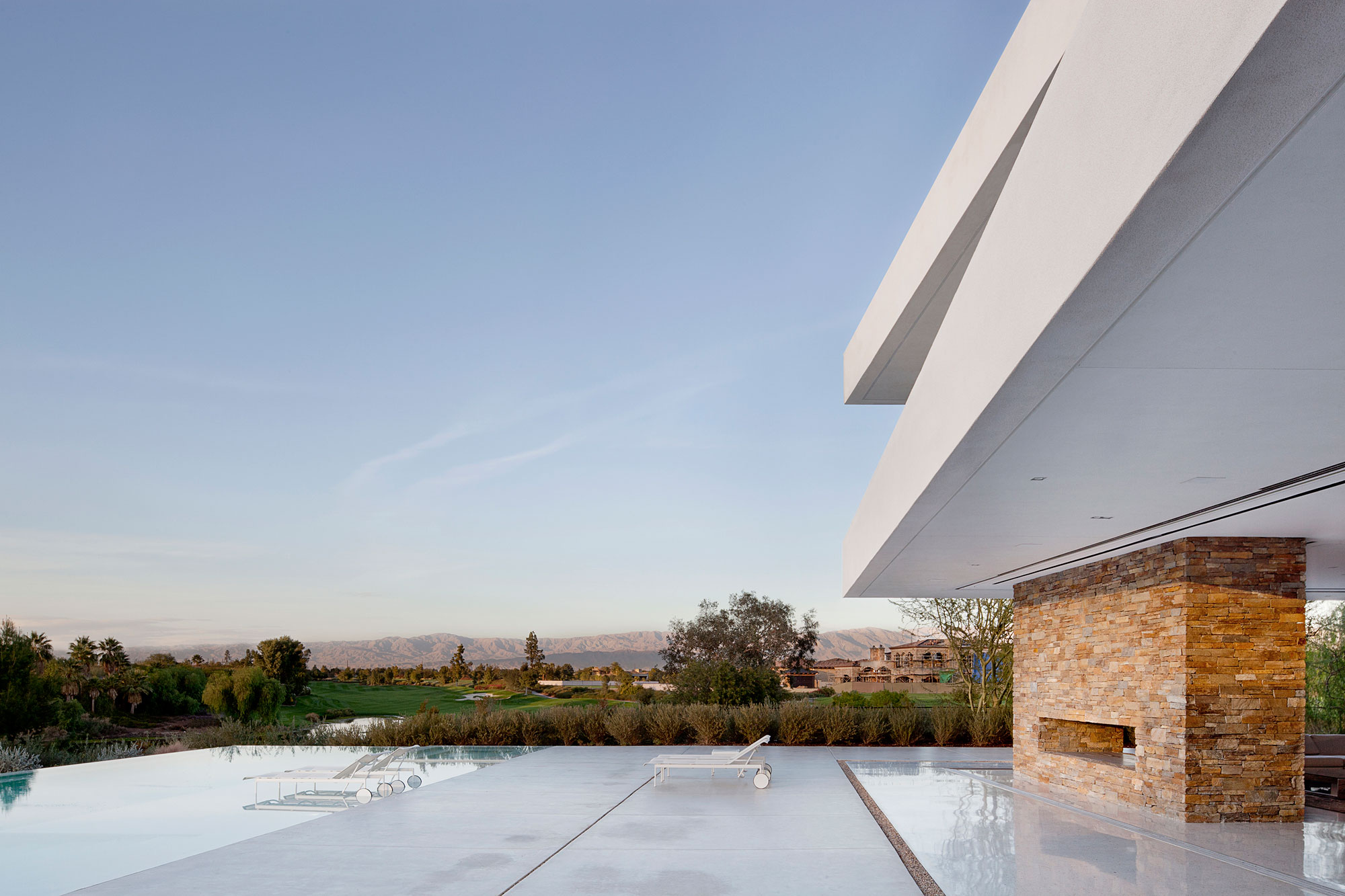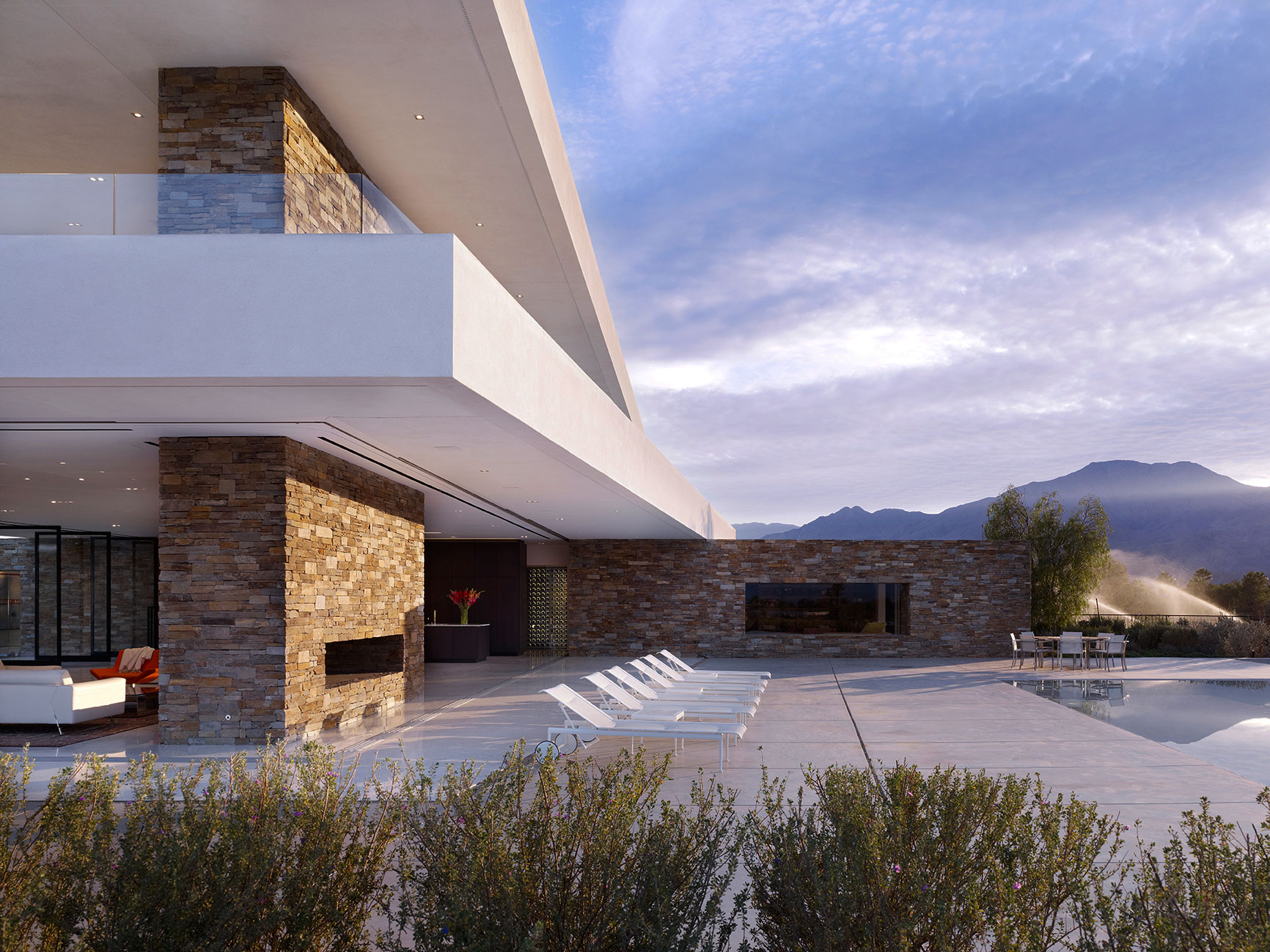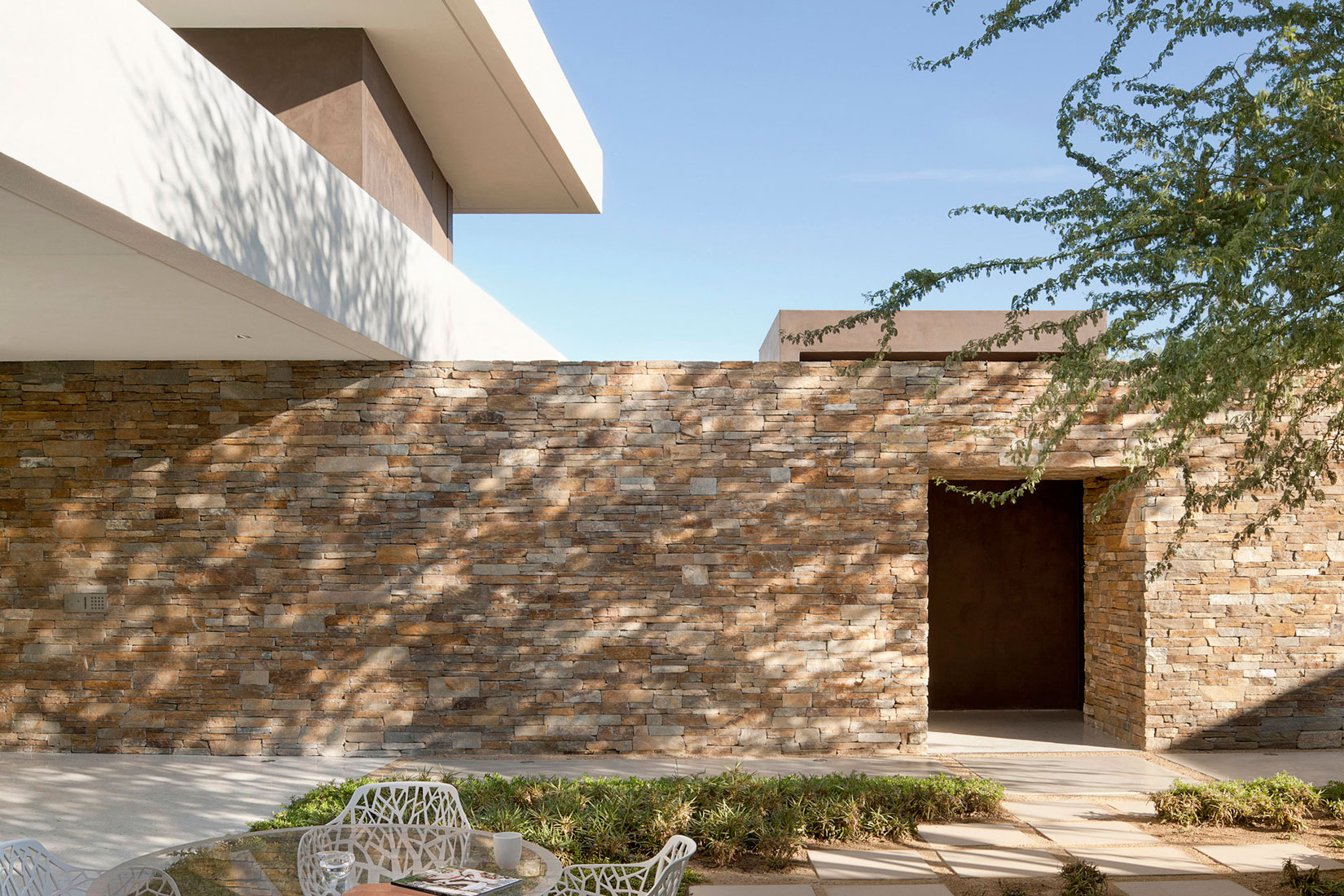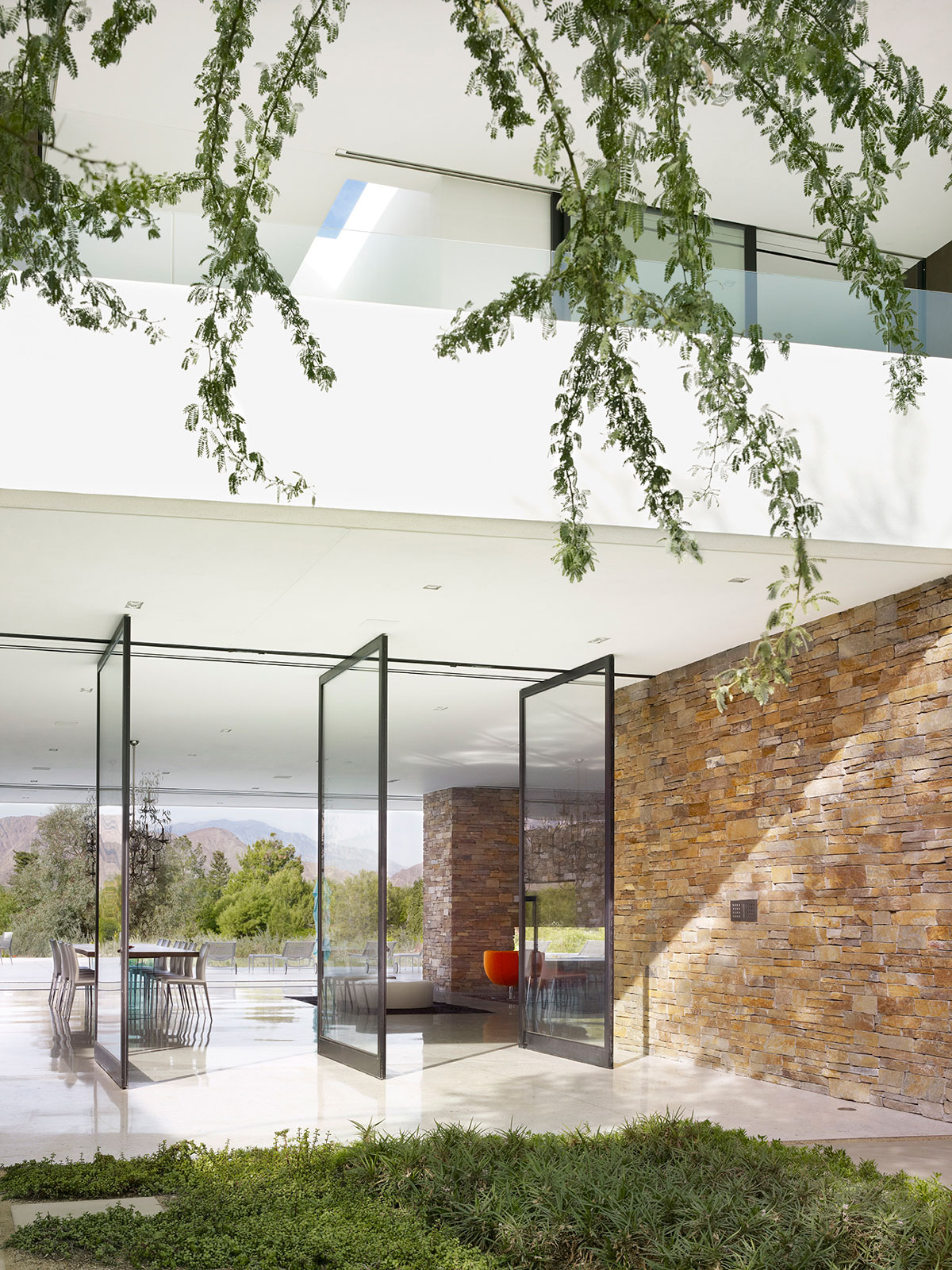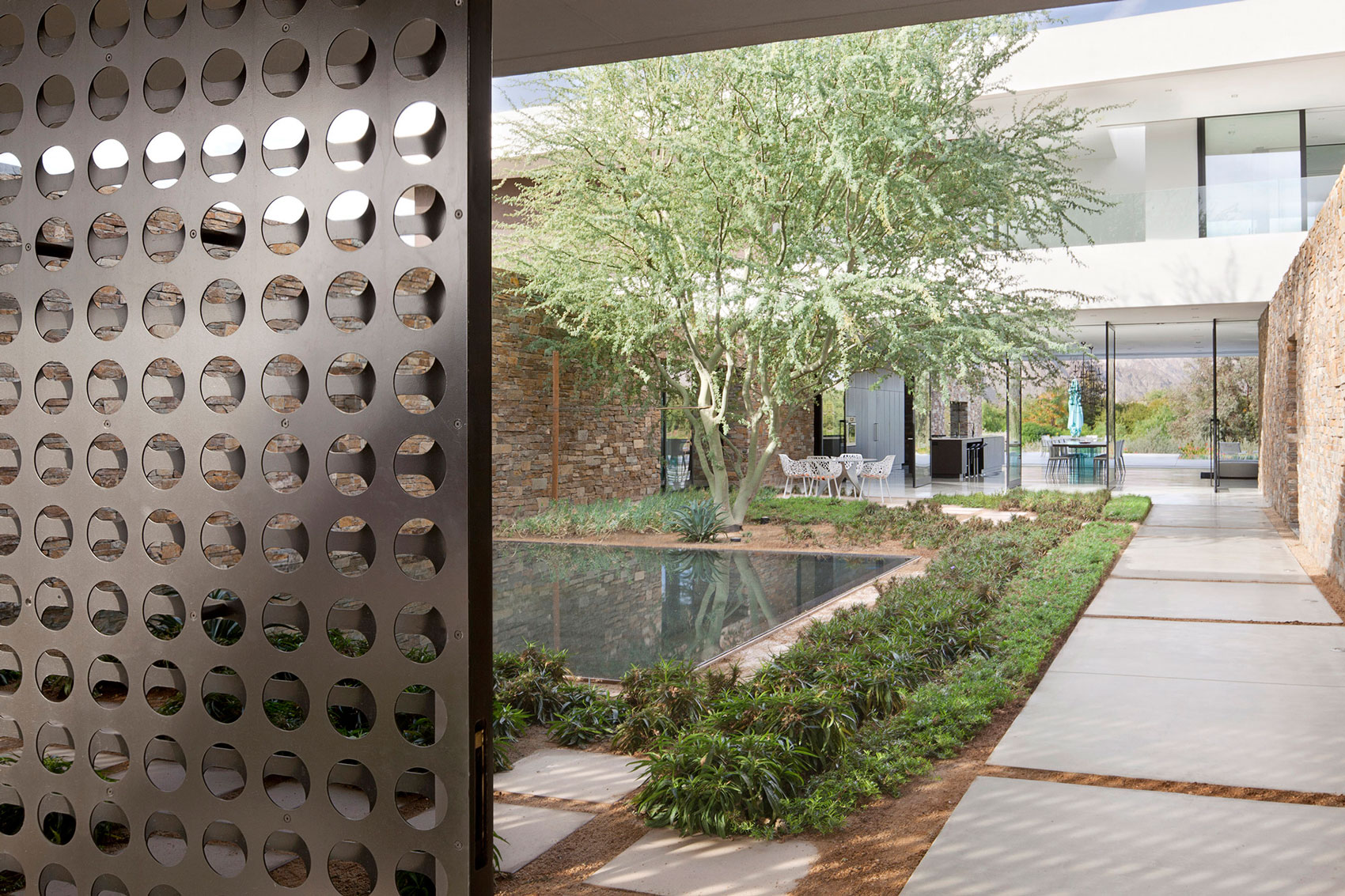 Image By : XTEN Architecture
View the complete gallery
Share your Thoughts!