Classy And Elegant White Home With Breathtaking Panoramic Sea Views
One of the most popular interior design is the white home interior. White interior offers so much more so interior visual appeal, such as expansive feelings, embraces clean aesthetics and classy and elegant in one sight. White is really popular since of course it blends with any other color tones and suits in any available landscape.
Here I have some pictures with all-white interior design from boutique hotel in Oia, Santorini, Greece. As you can see from the picture, the first picture captures the entire visual appeal of contrasted striking white hotel building with beautiful deep blue sea. By having the privileges of marine views, the designer of the Katikies Hotel intentionally make the sea views as major focal point, whether from the swimming pool area, suites, patio and other outdoor space.
The hotel exterior designed with typical home building type in Greece where all the stairs is crystal clear connecting each level of the building.
However, all of these dominated striking white colors from the hotel building would be cold and plain if there weren't any green trees and plants as outdoor decorations. Now, let's check into the suits interior design. The suites entrance facing towards outdoor sea views complete with transparent sliding doors, you can feel the breezy air from the inside while having a cup of tea.
The suite interior also has bright and clean esthetic from all-white color scheme either from the furniture, custom cabinet and many more. The dining area has rounded shaped dining table with stylish glass material and classy detail.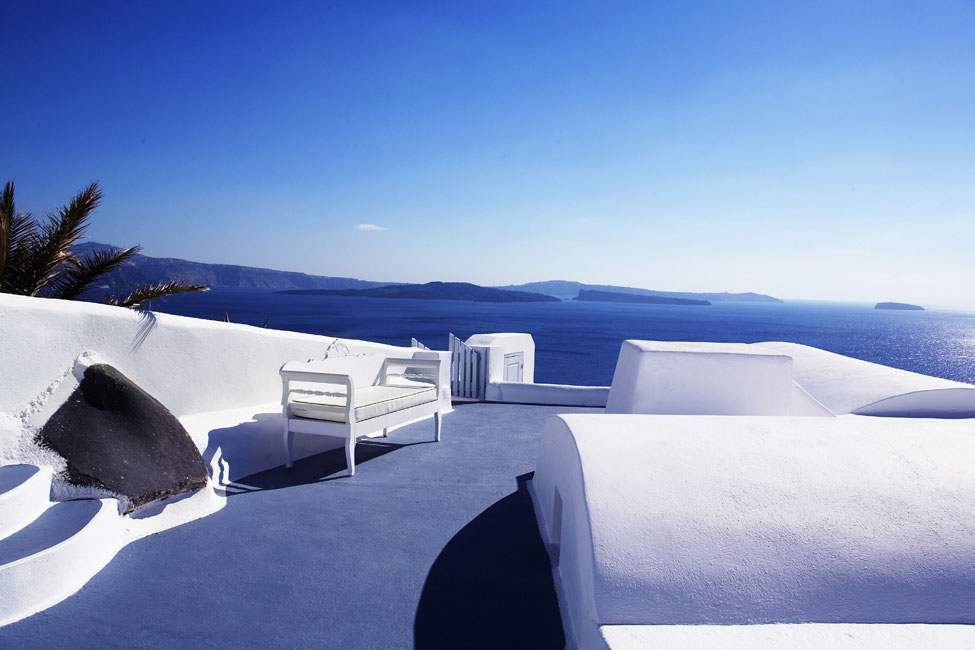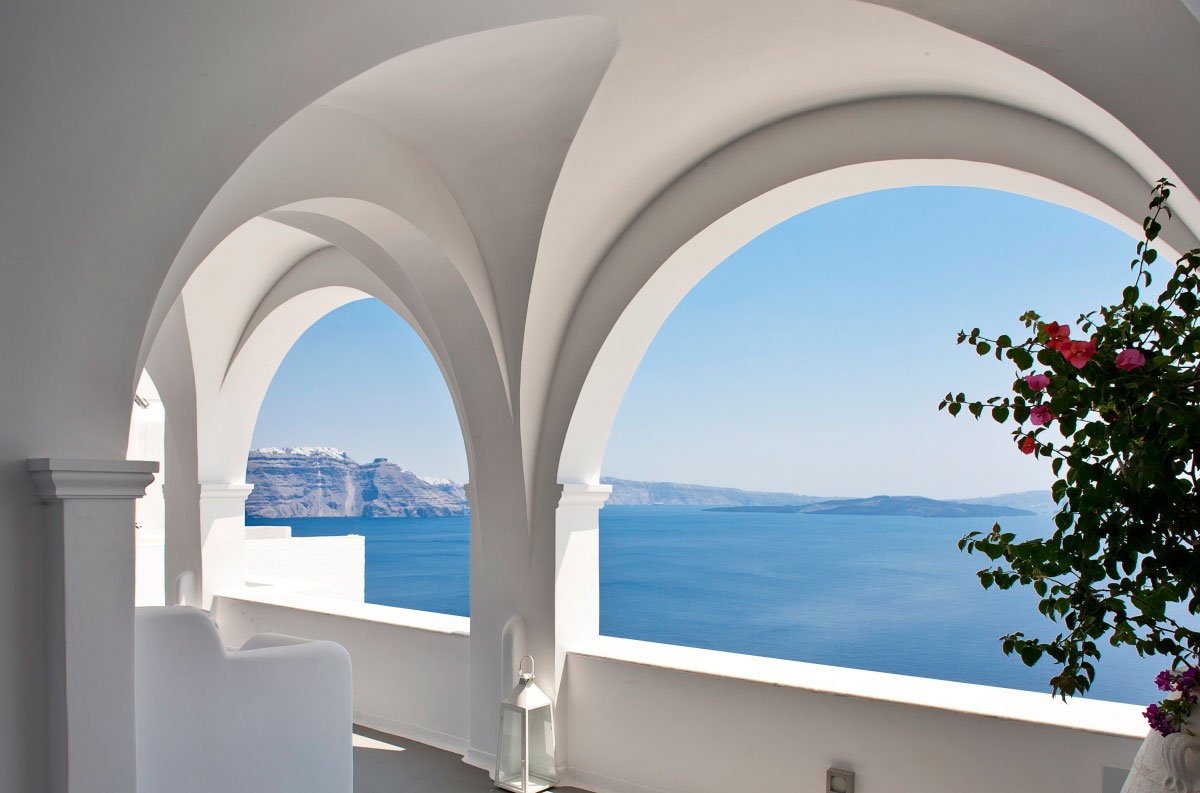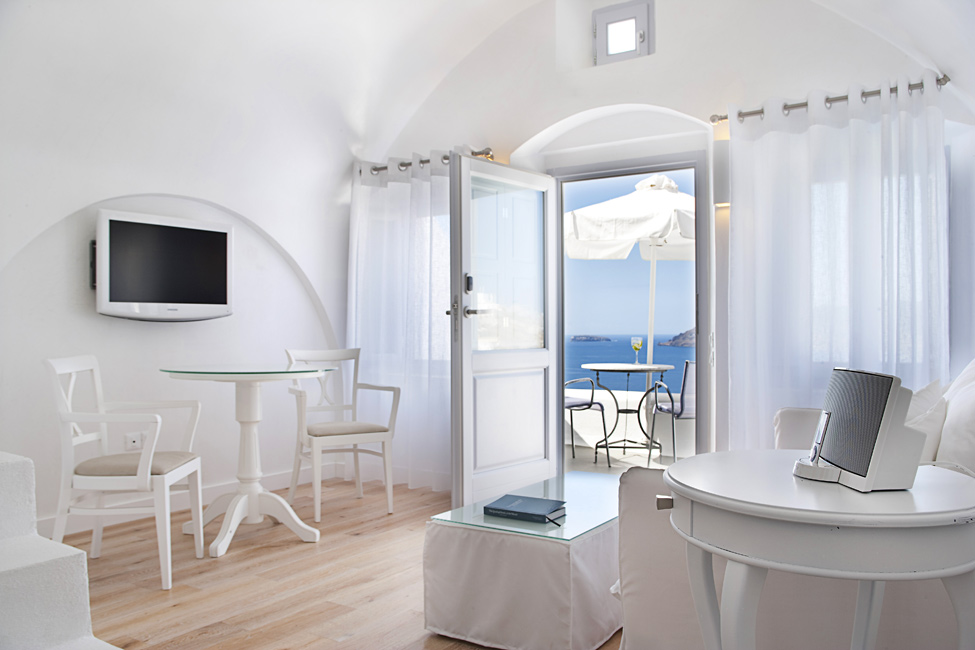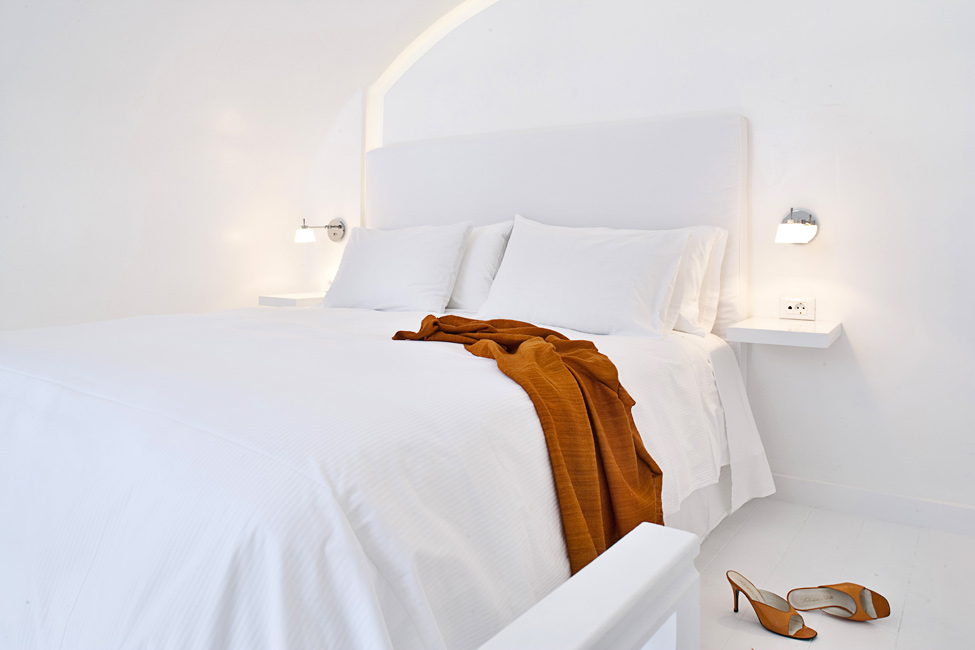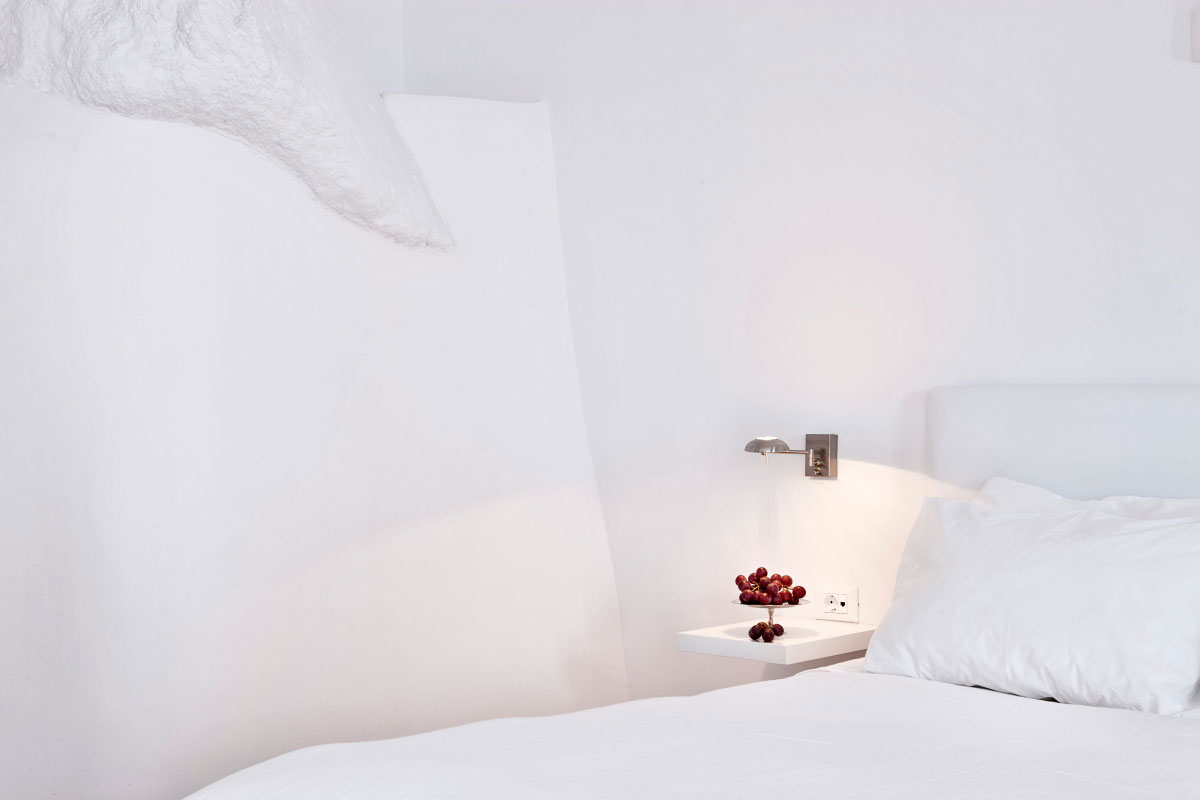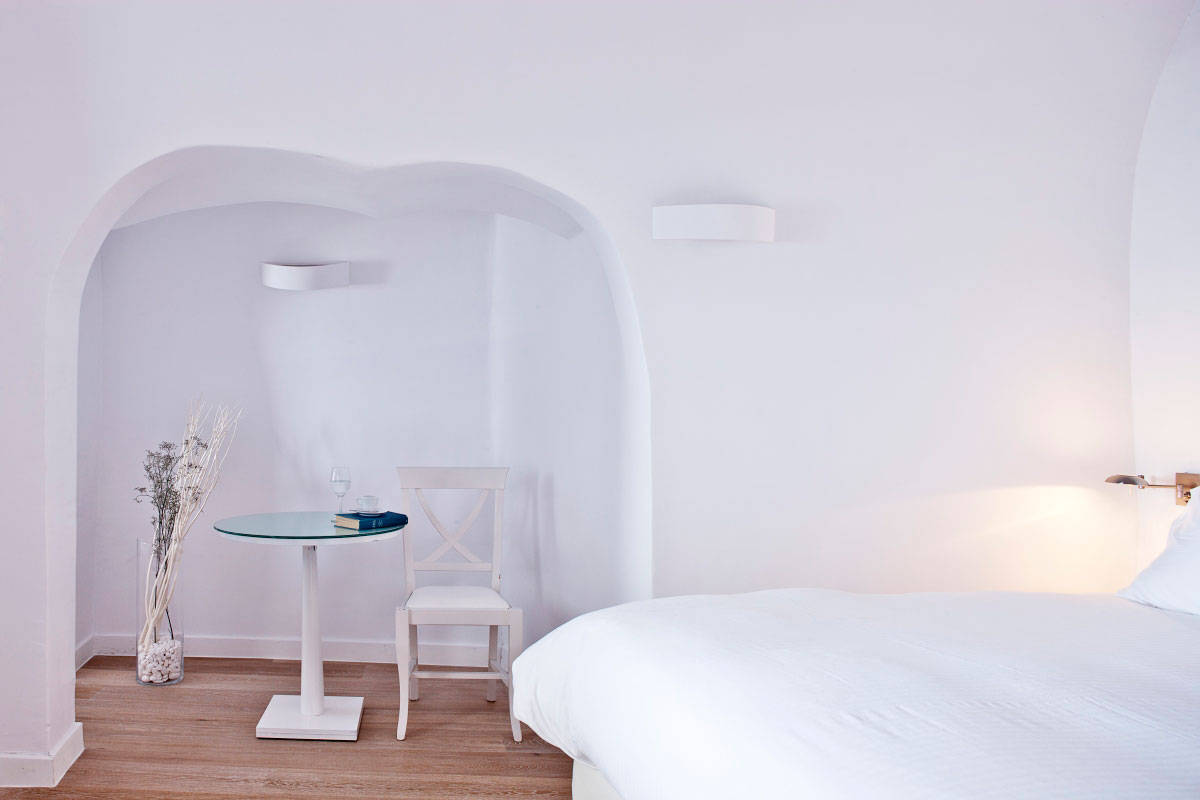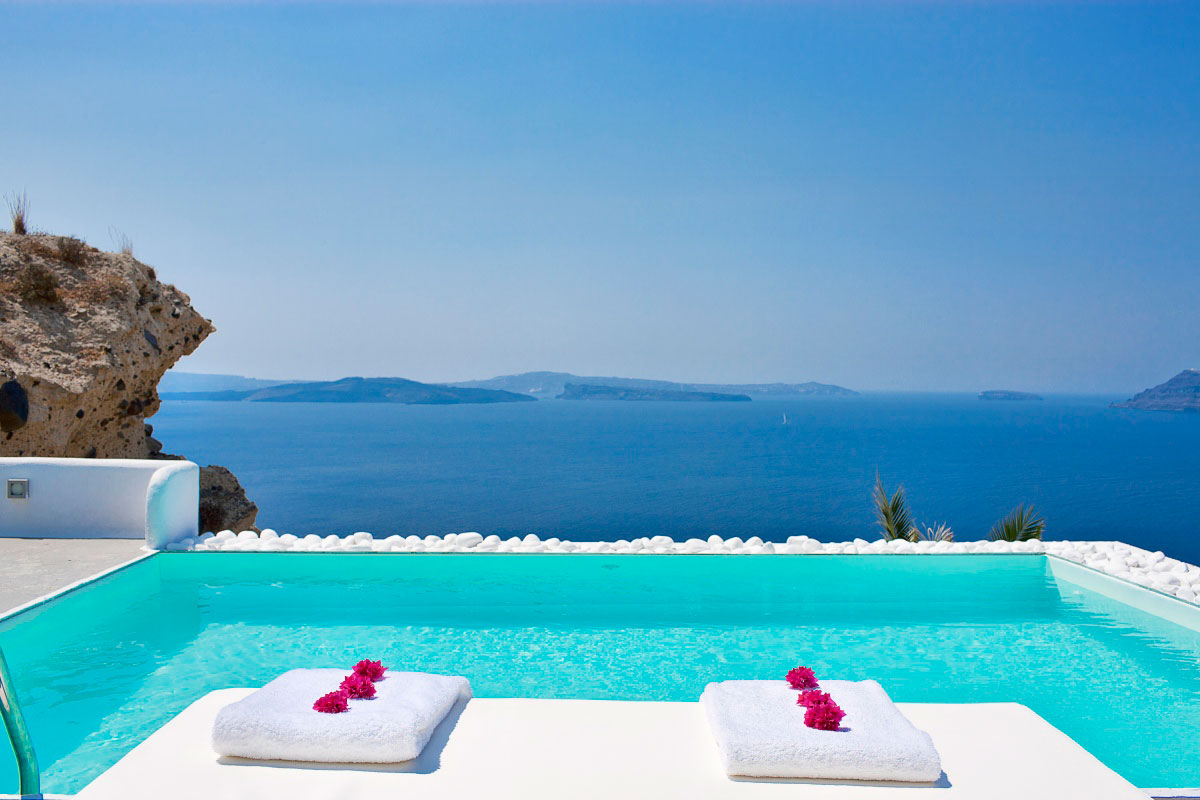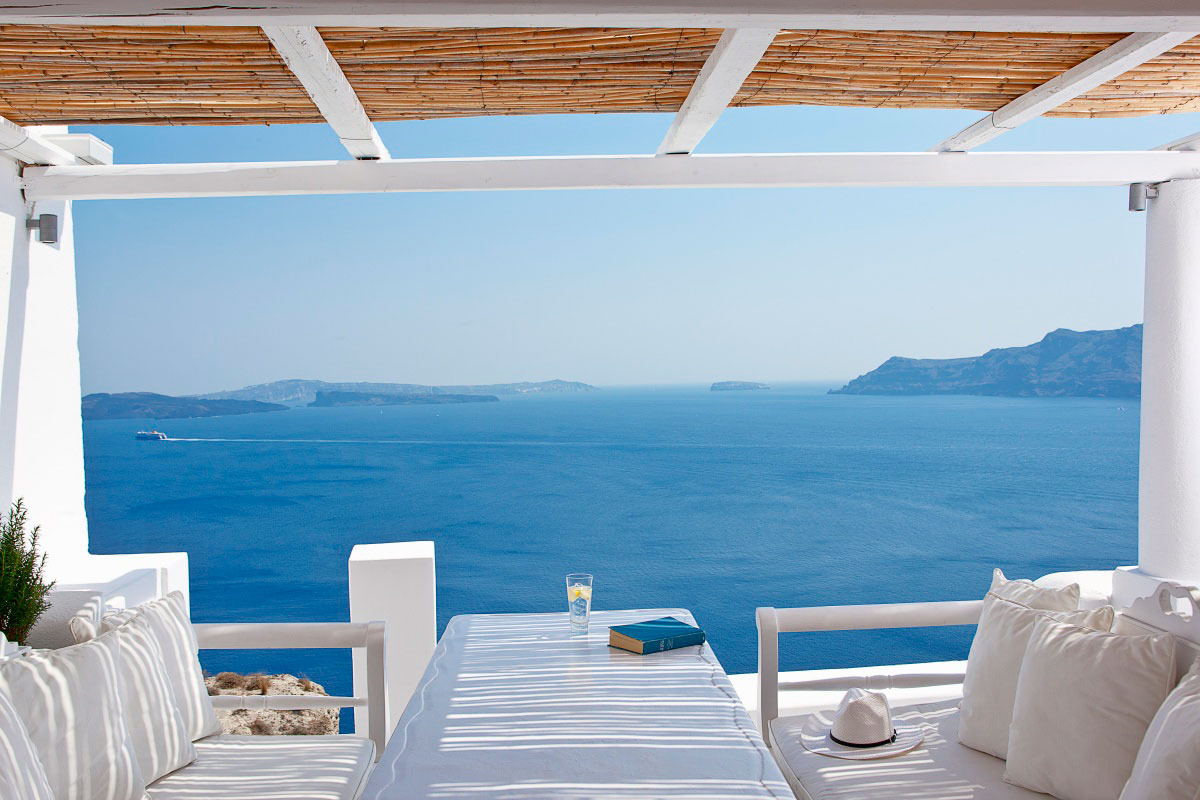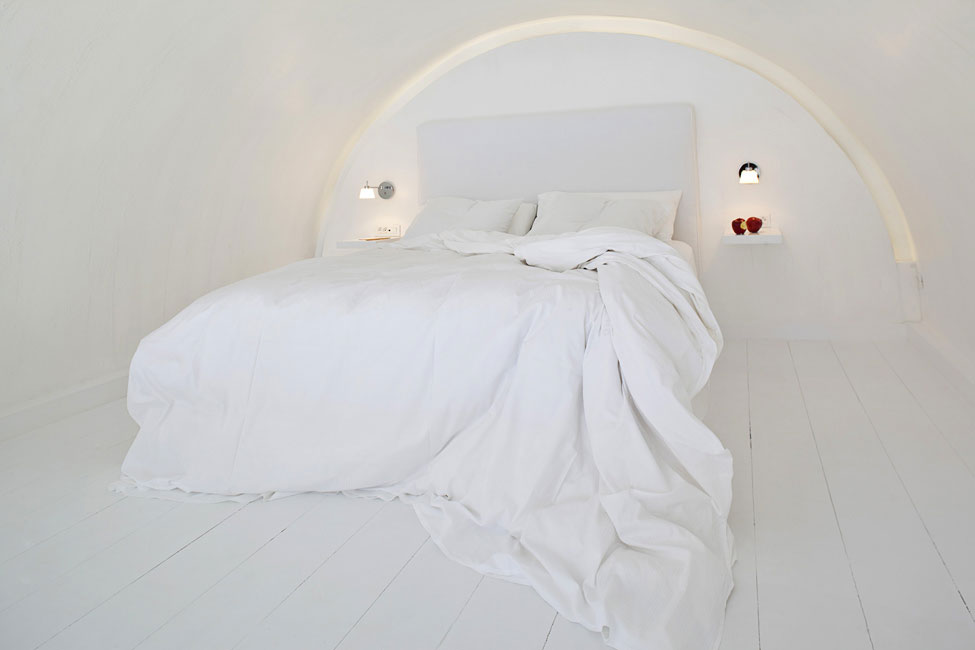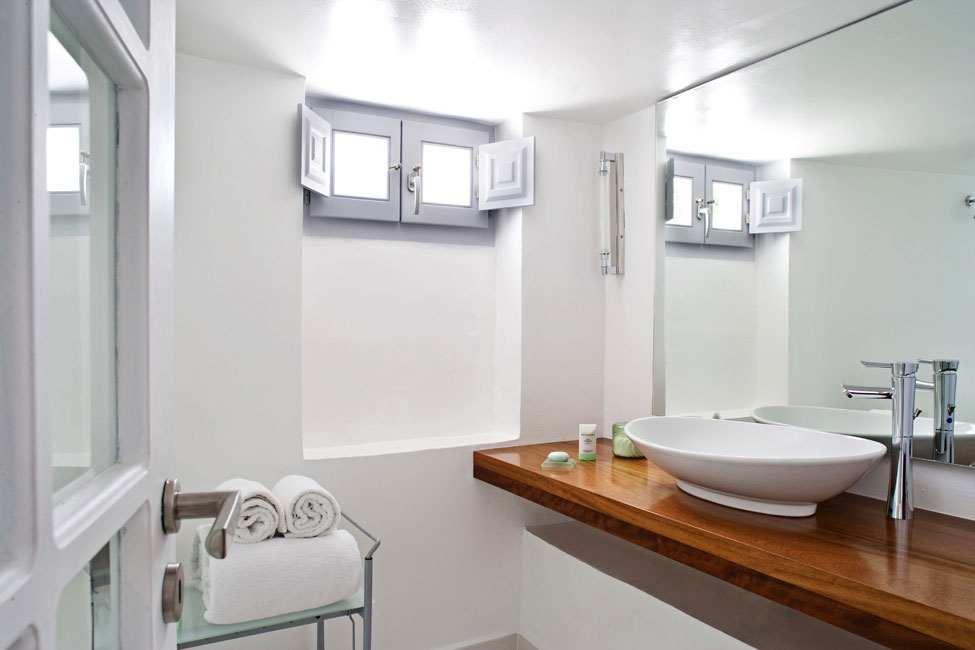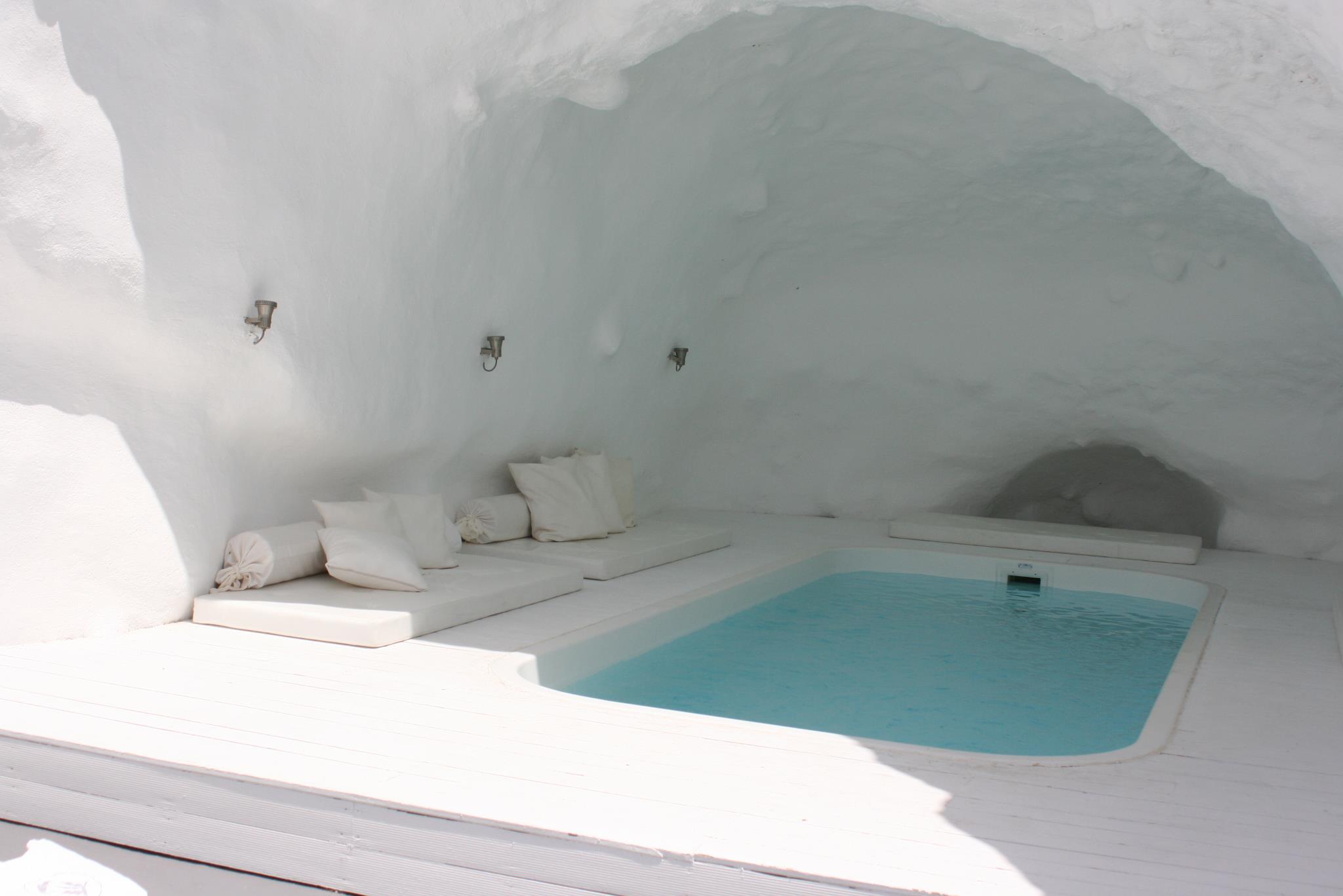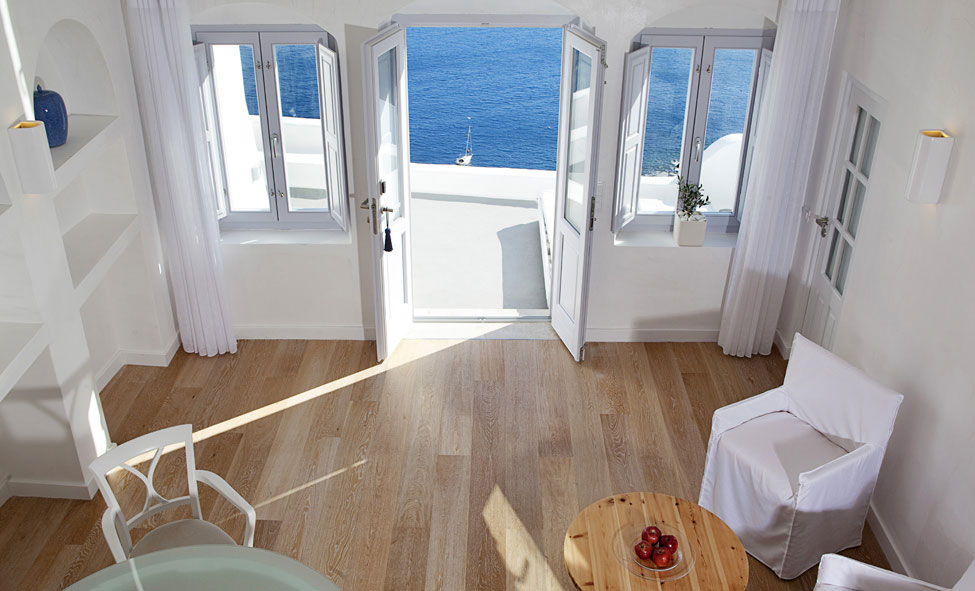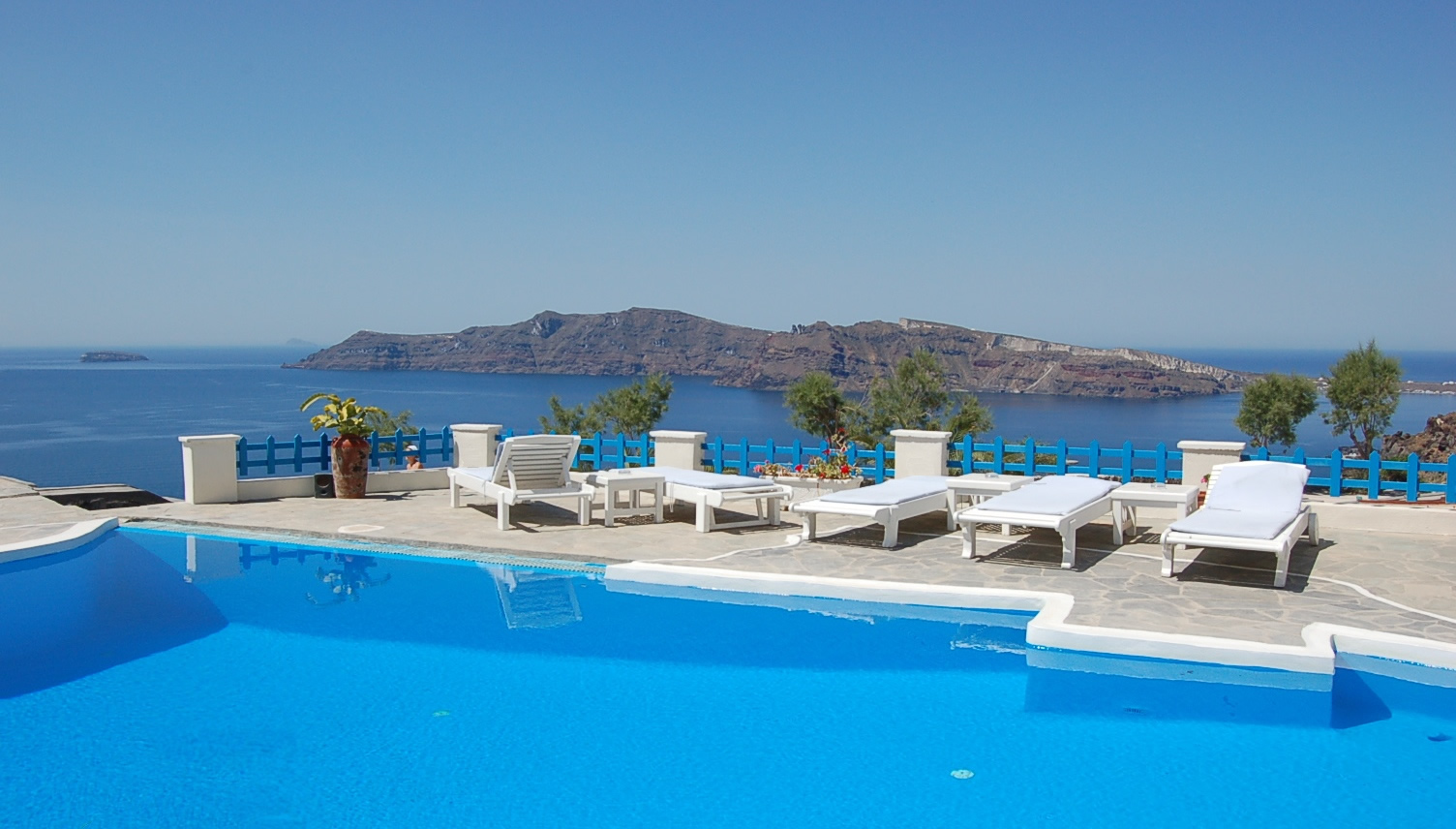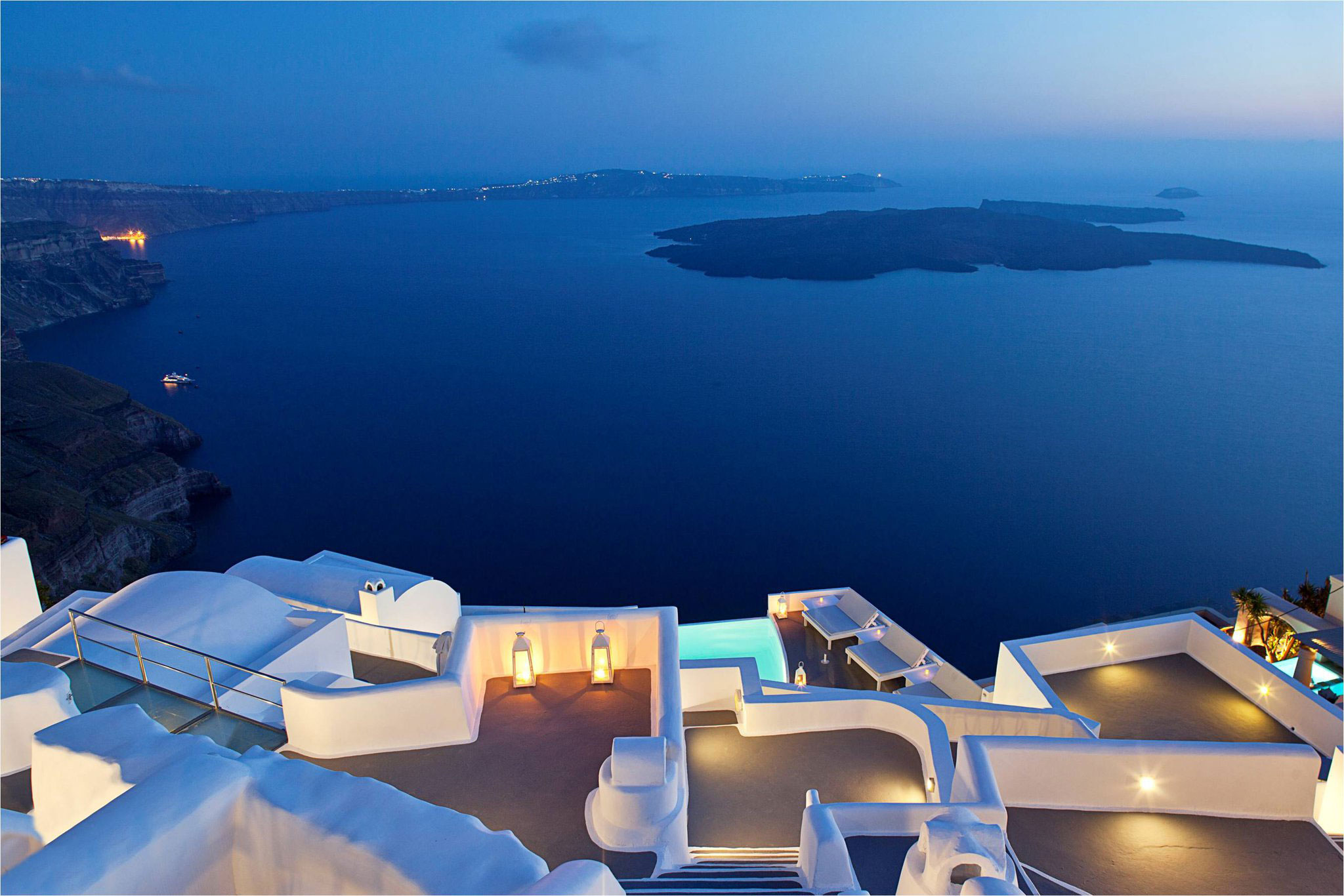 You don't have to worry about super bright interior that you will have in your suite because the wooden tiles floor gives more warmth into the suites ambience. Greece has been known for its beautiful building design and magnificent sea views, so having a white interior design idea in this area is very perfect to support all of those incredible points.
View the complete gallery
Share your Thoughts!