Unique Villa Design Providing Stunning Unusual Experience
If you are planning to visit the exotic and tropical Philippines, this unique villa design is certainly something you cannot miss. First of all, what you need is only booking a room or two in Villa Escudero. Not only providing the comfort truly necessary in any hospitality, this unique villa will also offer you unique experience during your stay here.
There are many villas and retreats that offer the outdoor restaurant as part of its facilities. This is usually seen in any retreat that is surrounded by spectacular view. However, this modern villa design will offer you a totally different design and concept to its outdoor restaurant.
If other villas and retreats will only provide you the wonderful view to accompany you during the delightful meal time, this villa located in Quezon Province has an incredible restaurant where you can enjoy the fresh water feature from the waterfall.
No, it is not a waterfall view. It is a waterfall restaurant. Well, just take a look at this incredibly unique restaurant. The dining tables and chairs are not arranged for you to only enjoy the refreshing waterfall view. In fact, they are placed on the flowing water where the waterfall is only few meters away. As if the water feature is not refreshing enough, the lush green surrounding this waterfall restaurant truly will wrap the freshness to flow in this outdoor space. Such a unique way to increase your appetite, isn't it?
In this waterfall restaurant, enjoying the meals is not the only thing you can do. Yes, we know that you can enjoy the delicious dishes from the buffet that is served in Philippines traditional way. Yet, you can play with the water freely right before or after your tummy's full. Even though it is only an artificial waterfall, don't you think that this already makes this modern villa design ideas look totally spectacular?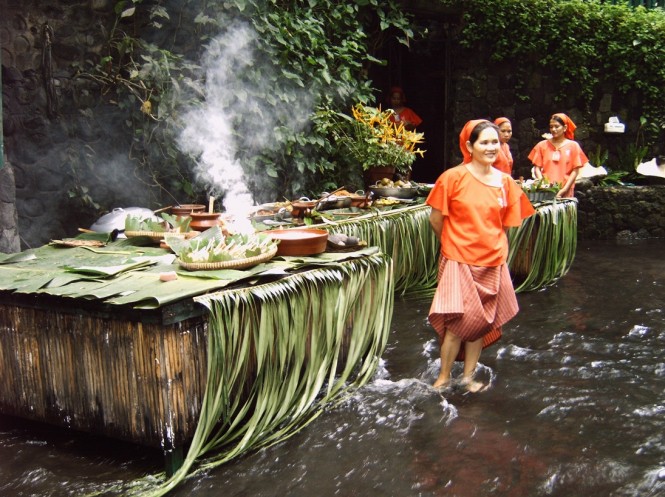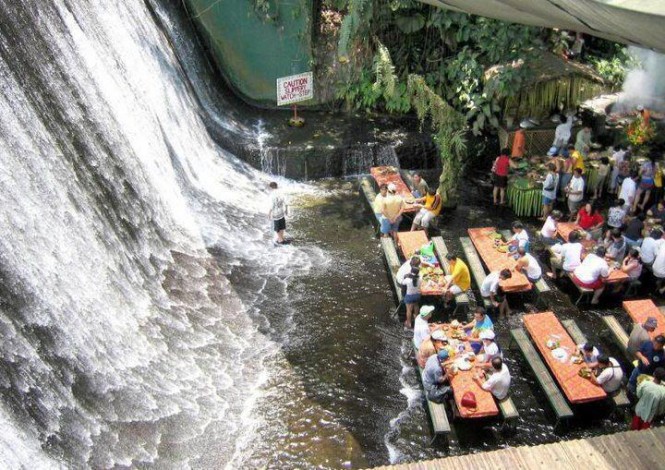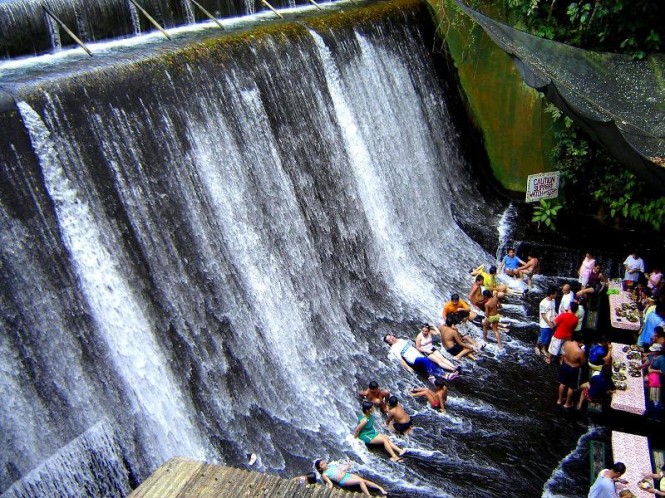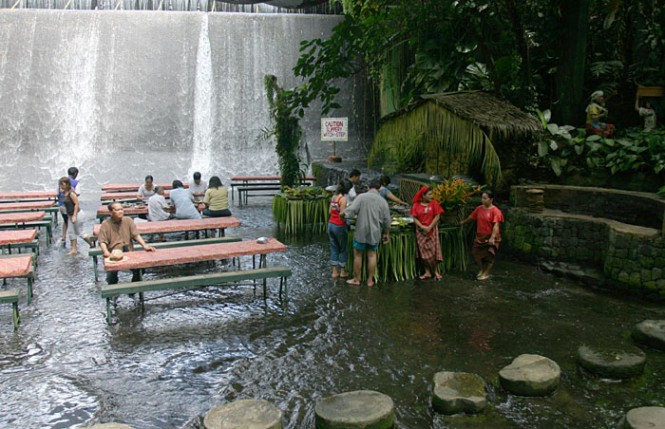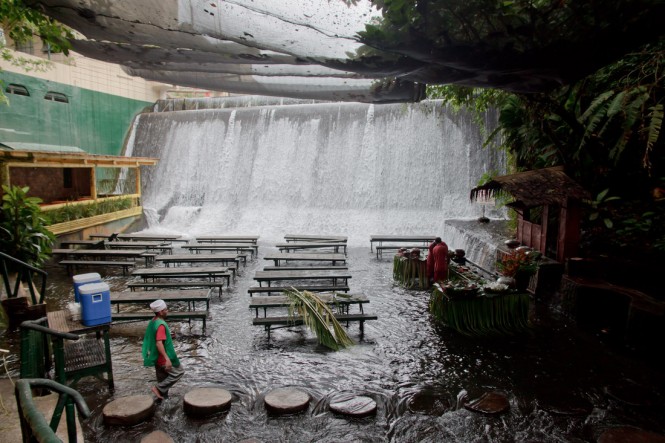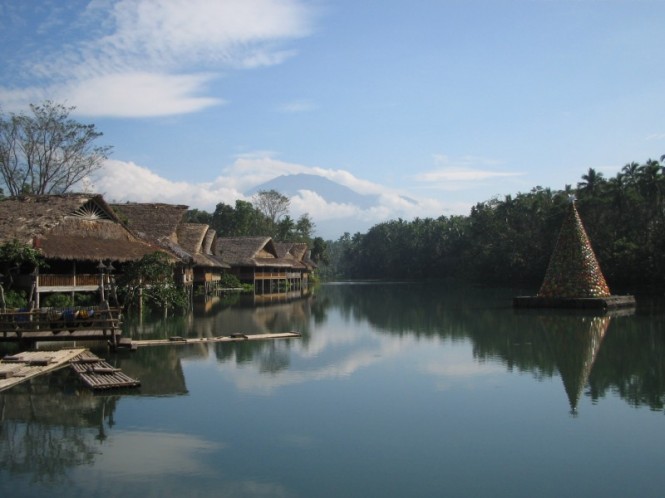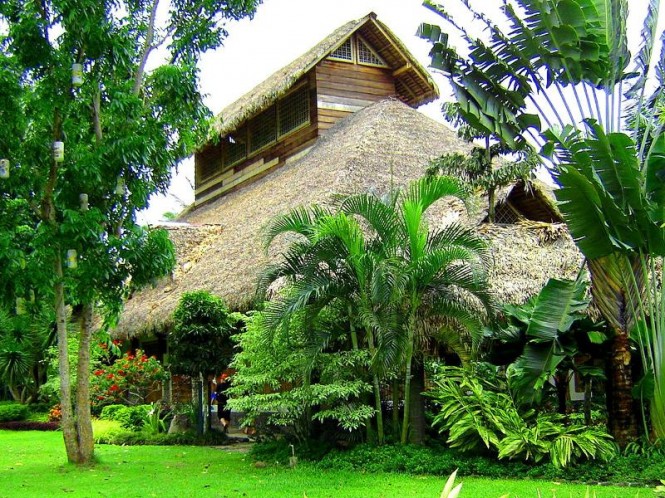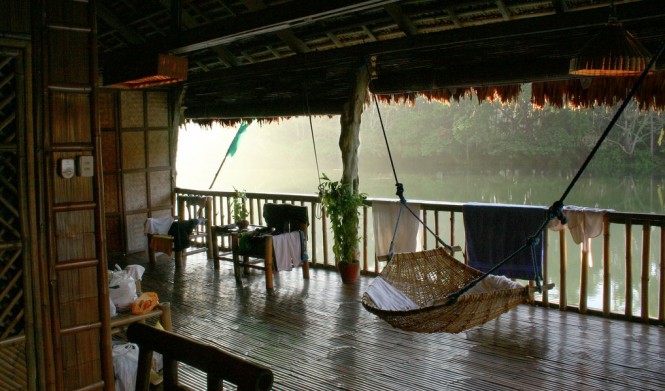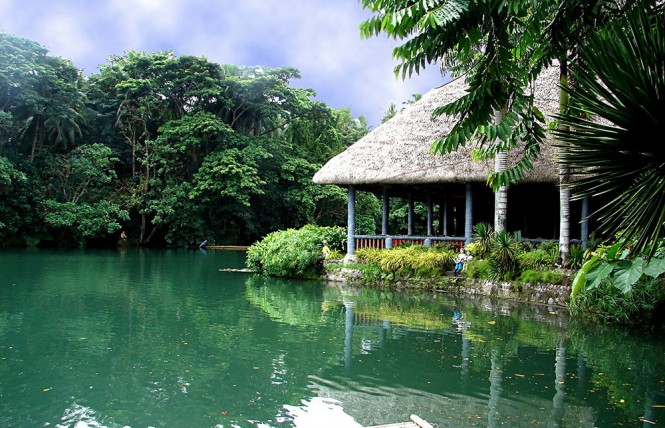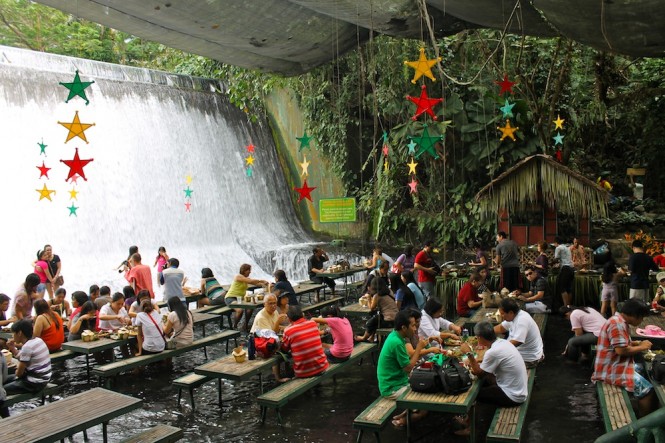 View the complete gallery
Share your Thoughts!