Elegant Colorful Interior Design Displaying A Vibrant Pastel Colors
Having colorful interior design, why not? Sometimes people do not want to put many colors in for decorating the room. They may be afraid of losing elegant looks of the room design. That is why luxurious interior designs always identical with the use of neutral colors like white, soft cream, and grey. Well, the small apartment in Moscow has shown you how you can find luxury in your home interior design by adding the splash of color.
Int2 architecture has envisaged colorful home decorating by putting some colors in the apartment interior design. The 45 square meters apartment was transformed to be attractive apartment with the use of colors, like candy floss. Putting colors does not mean that you always use shocking or bold colors. You can mix and matched the colors or you can even creating contrast to the room with the combination of color like what you can see in the interior design of one of the apartments in Russia. The pastel colors like mint green, pale pink, and also dusty yellow can give warmth to the room.
Let us see the room in details. The living room in this apartment is dominated by neutral color of white. But the splash of blue in the table and minty green for the chair can add the beauty to the room. Move to the next room is the bedroom. Here, the minimalist bedroom is featured by pale pink bed-cover. Below the bed set are the storage solutions to keep your pillows or other things. This bedroom is really suitable for young lady.
In the bathroom, you can see white bathroom which is contrasted with the dusty yellow color for the door. Here you can also see crossword game on the wall. Have you ever imagined having it before? Well, because this apartment is not really spacious, so the creative room designer tries to use multipurpose items. Take for example; the seats in balcony are made of army boxes which are repainted. They can be used as storage also. Well, are colorful interior design ideas inspirational for you?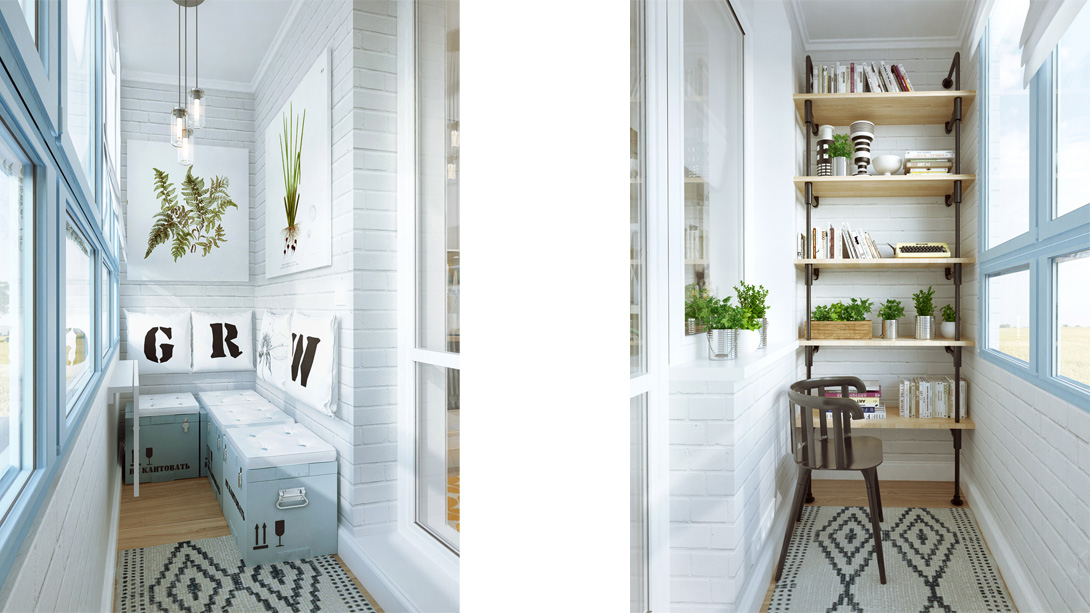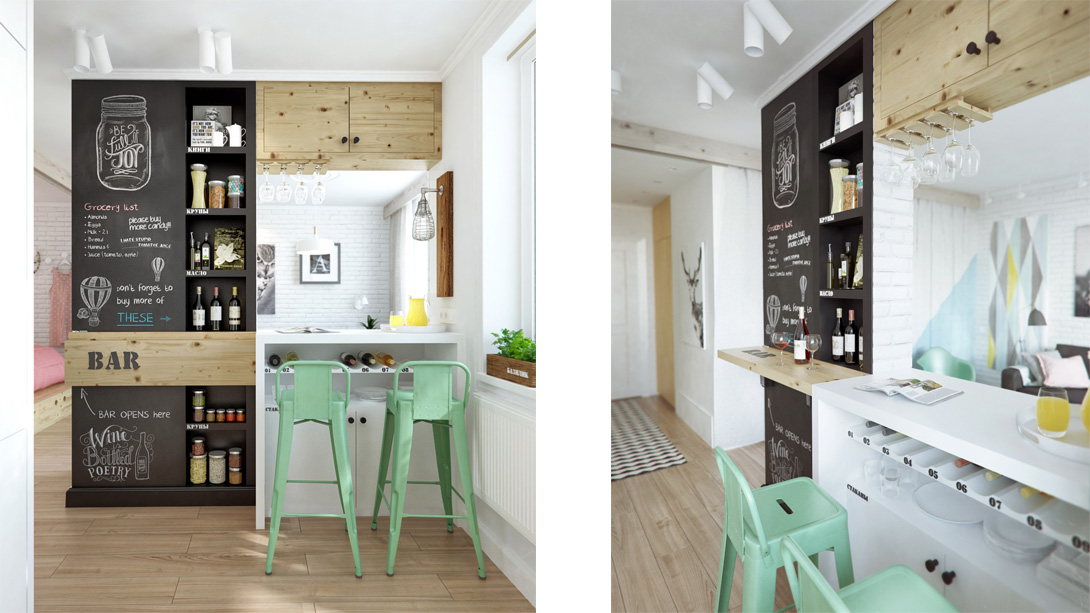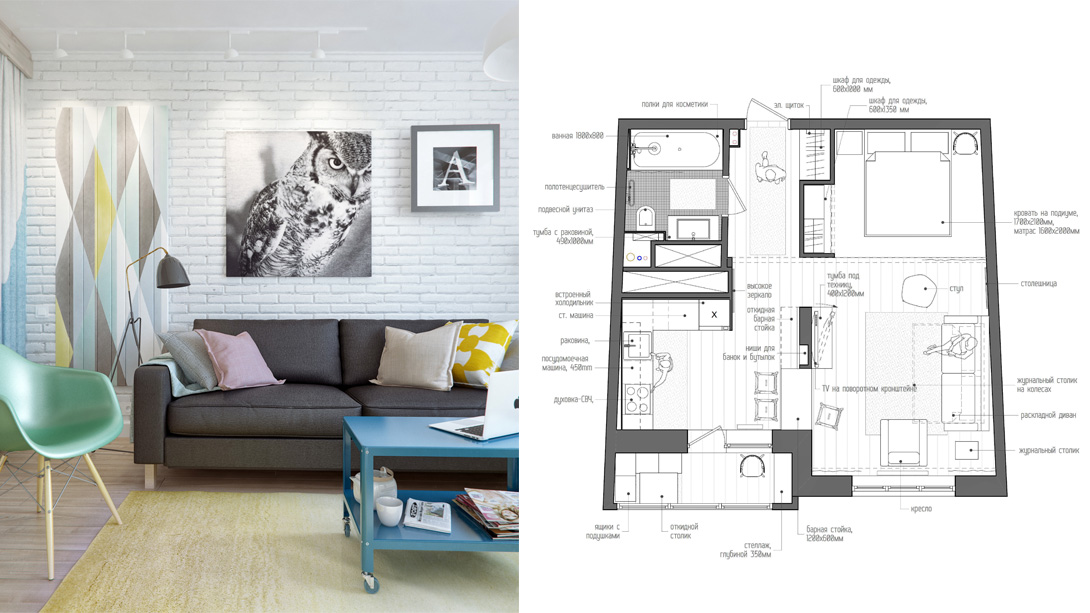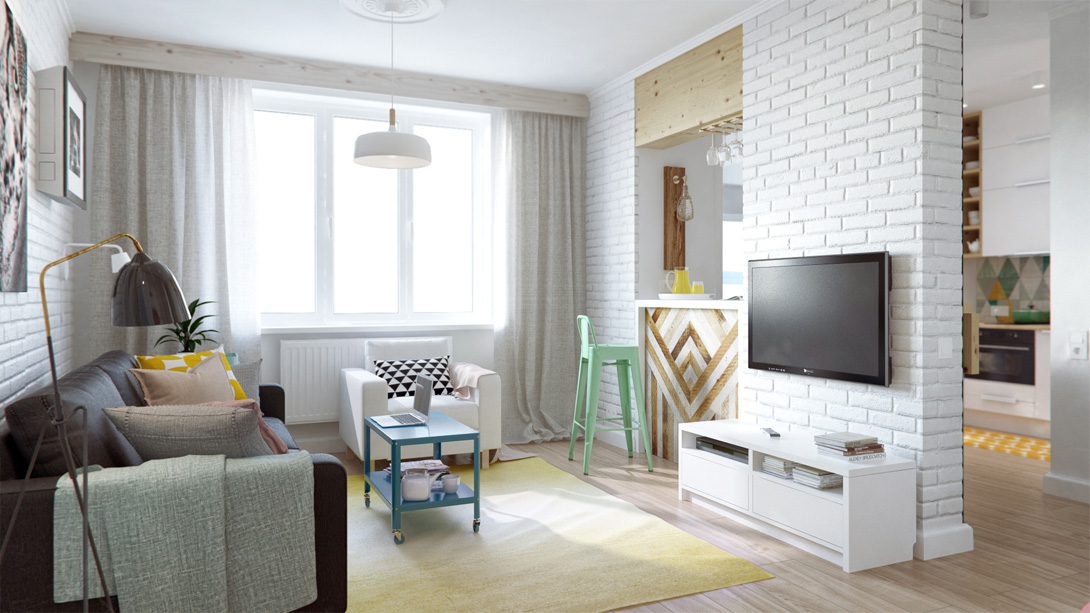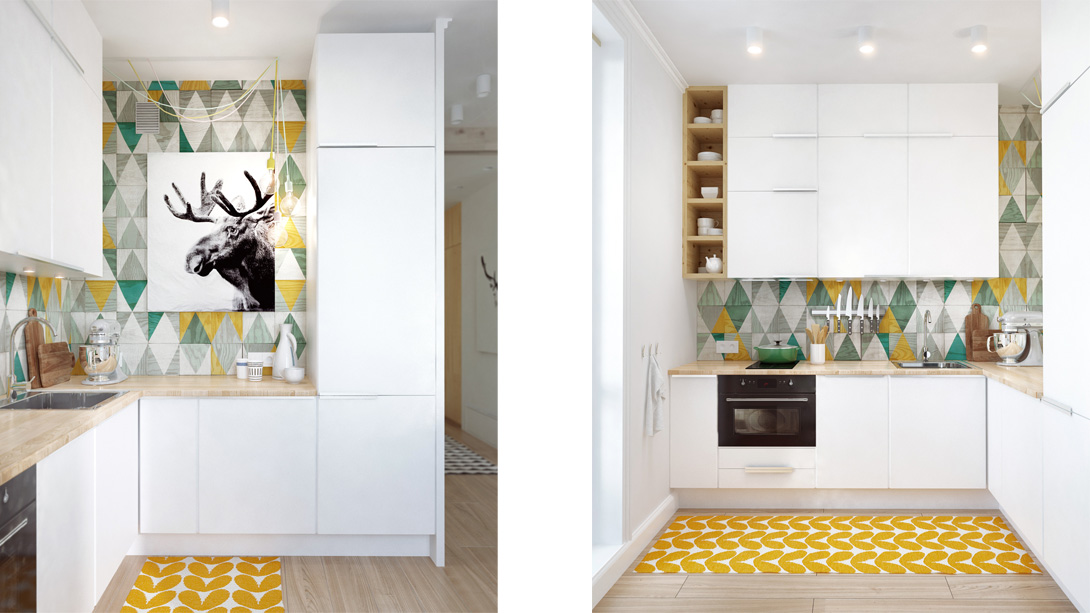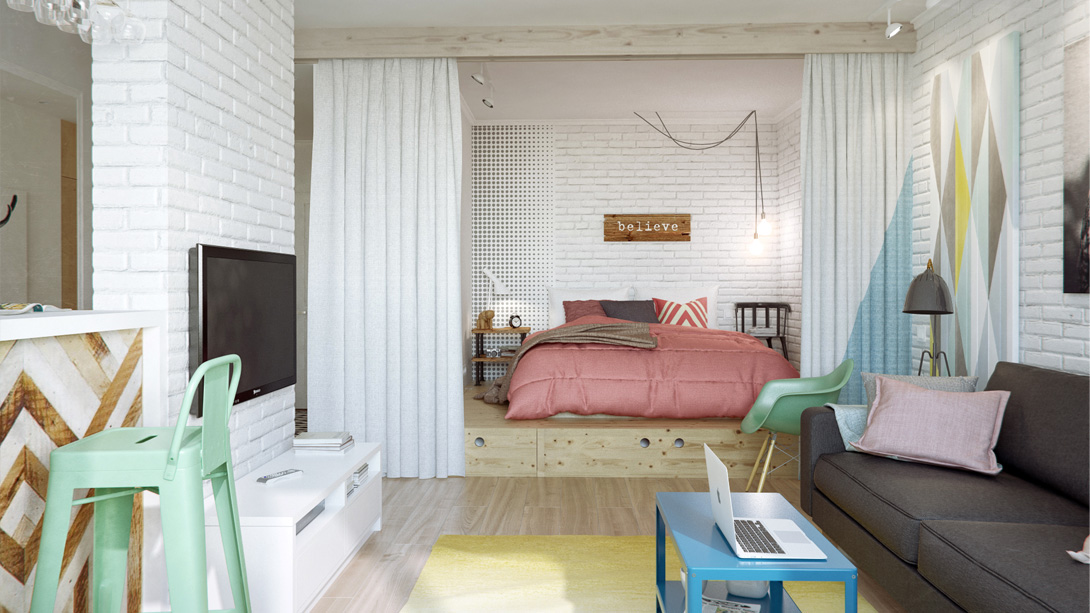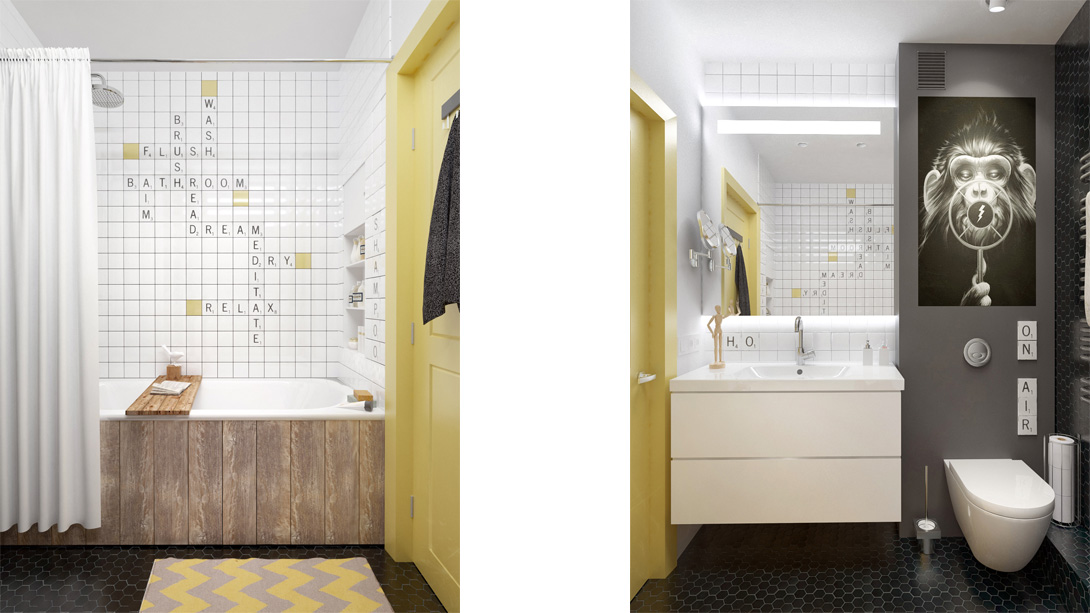 Image By : Int2 architecture
View the complete gallery
Share your Thoughts!