Extravagant Modern Home With Extraordinary Living Room And Roof Balcony
Located in Calistoga, California, USA, this modern home employs extraordinary design by combining the concrete wall, stone and wood materials. The house was designed by Strening Architects who call the house as Calistoga Residence project. From the outer part of the house, it looks stunning as the house's outer part is enlightened by several outdoor floor lamps. It will also create a dramatic effect towards the house's building.
Let's take a look at the house's semi outdoor dining place. The dining is located on the back part of the house. Even though this part of the modern home design is covered by wooden ceiling, it does not have cover on the exterior wall.
The only supporting column is in the form of wooden materials. The long dining table is placed as surrounded by several wooden dining chairs. It also has a kitchen with stove, oven, and barbecue grill. The kitchen is also equipped with wooden kitchen island with black marble countertops.
As it turns out, the living room is also located together with the semi outdoor living. The living room has a wooden floor. It also has an additional rug placed under the living's furniture. The furniture itself is in the form of modern sofa and two armchairs having similar design. It also has two transparent coffee tables with flower vase on top of it.
In order to save space, the architects merged personal library with the home theater. The telly is placed in the center of the bookshelf. Therefore the residents would be free to choose whether they are going to watch their favorite show or just read a book. The reading room is also equipped with lounge chair with wooden cover. It also has a large sofa for the family members. This modern home design ideas employ outdoor living in the roof's balcony.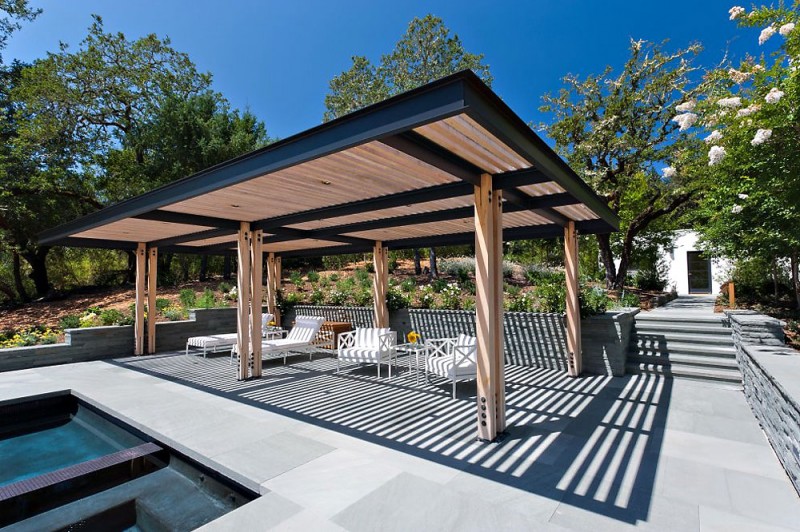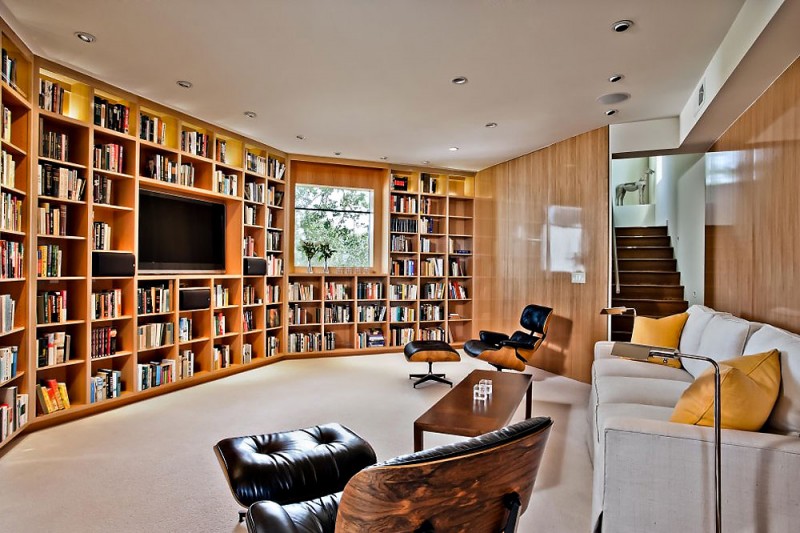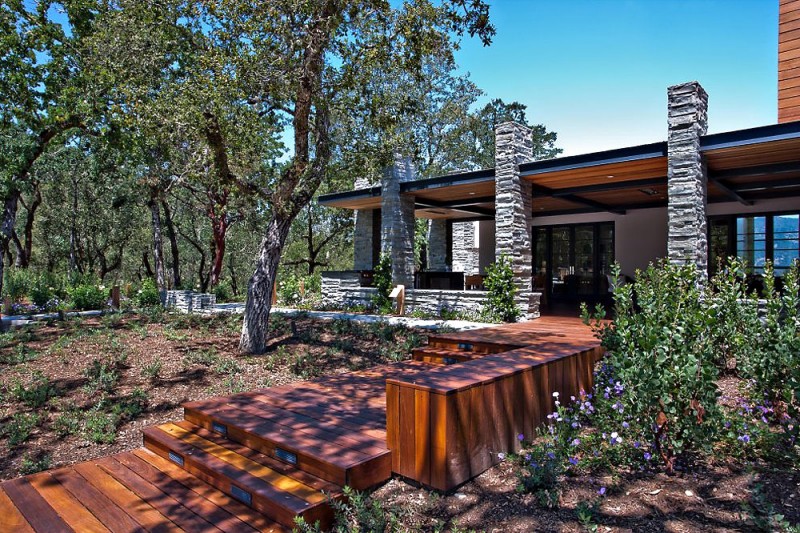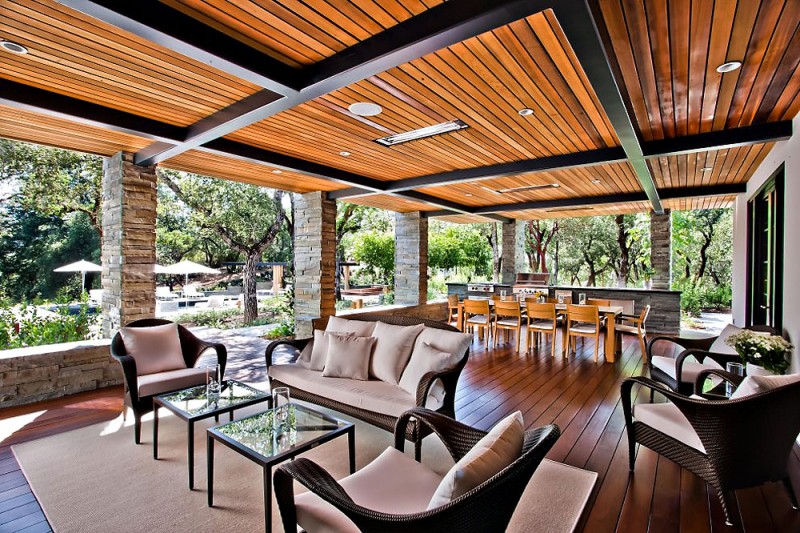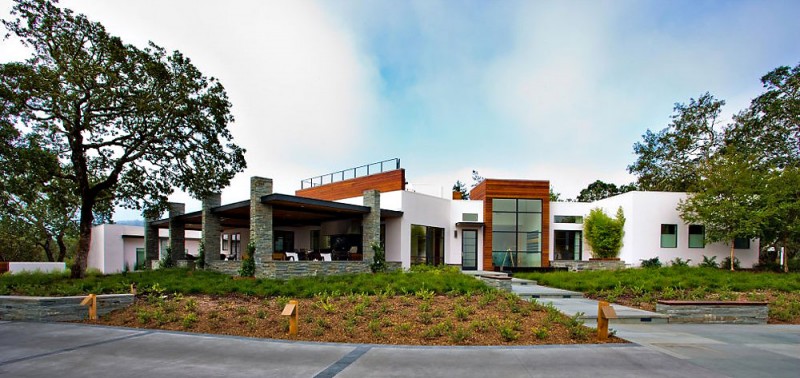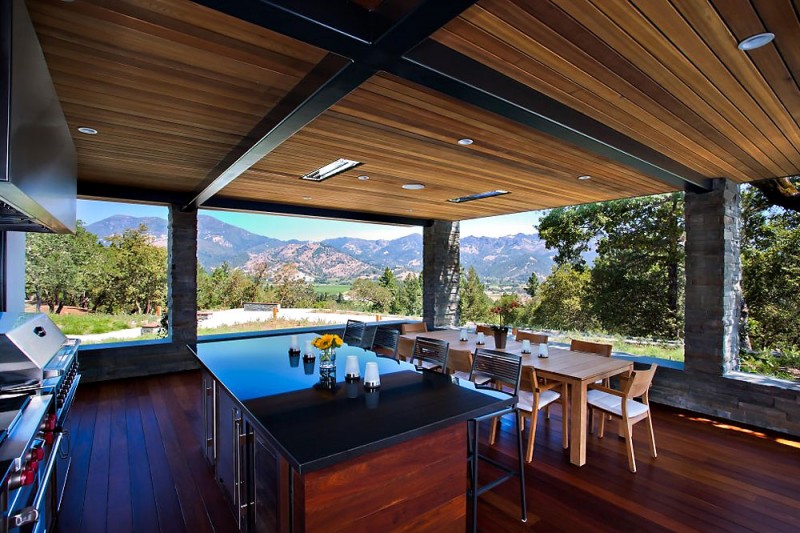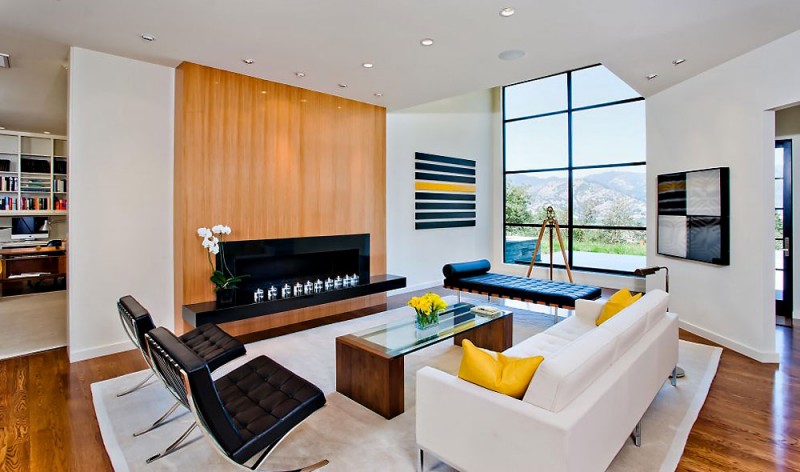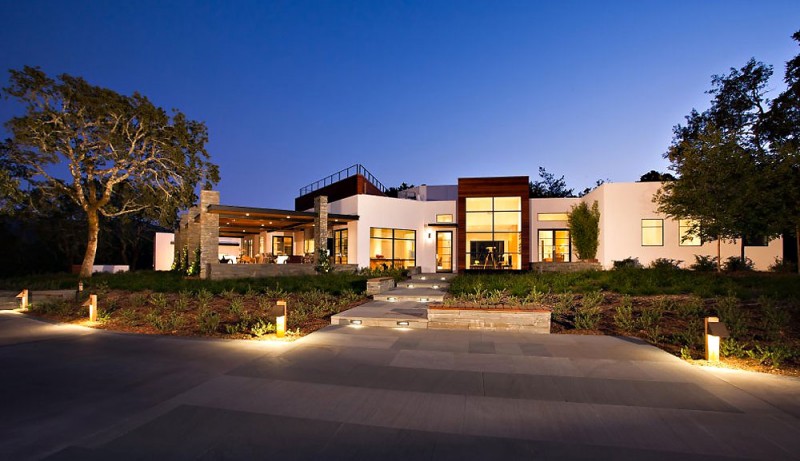 Image By : Strening Architects
View the complete gallery
Share your Thoughts!