Spacious Home Interior Design With White Walls And Stylish Shelves
i29 architects has created a spacious interior design of a contemporary house residence. The aim of this design is to avoid the coldness inside this family home. The architect makes this house for a young couple with a baby. Designing a home with a baby means that this house has to contain furniture and decorations that will safe for the baby. That's why the designer creates this house with particular furniture sparsely. This condition provide a large space for the baby to move and play around the house.
This house has open concept living and dining room. It has modern and simple interior design with bright palette. The designer applies white as the wall, ceiling, and even the floor. This white nuance make the reflection of natural light can easily spread out around the house. The installations of light wooden walls balance this bright ambience and give the warm feel and sight inside this modern house.
This house has a spacious living room with wide glass windows and white shades. The designer places leather black sectional sofas at the corner of the room that face the wooden walls on the opposite side. Right beside that space, there is a dining space with black slight dining table and chairs. A white round hanging lamp decorates the area harmoniously. Even the designer installs hidden wall cabinets on with porous white cover that eases the occupants to determine the side that they need.
Those cabinets contain many shelves that are really helpful for the occupants. Beside easier to know the inside of the cabinet, those covered shelves make this house tidy but also look stylish by the random perforations of the white covers.
Different with the living and dining room, in the kitchen, the designer lets the wooden seasoning bottles shelves without any covers. It makes the occupants will be easy to reach the seasoning while cooking. This residence shows simple interior design ideas that will efficiently decorate your home.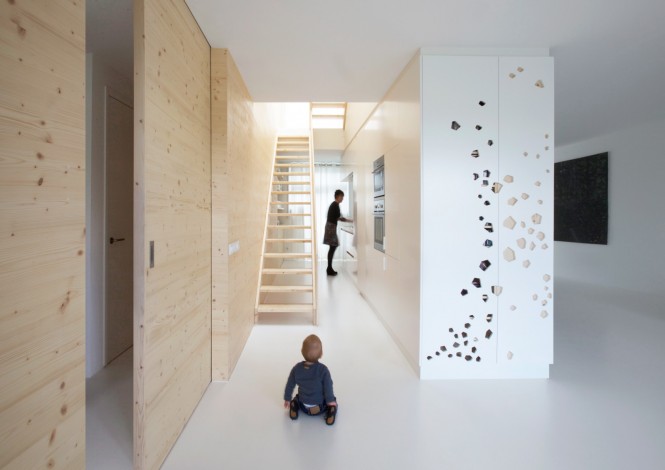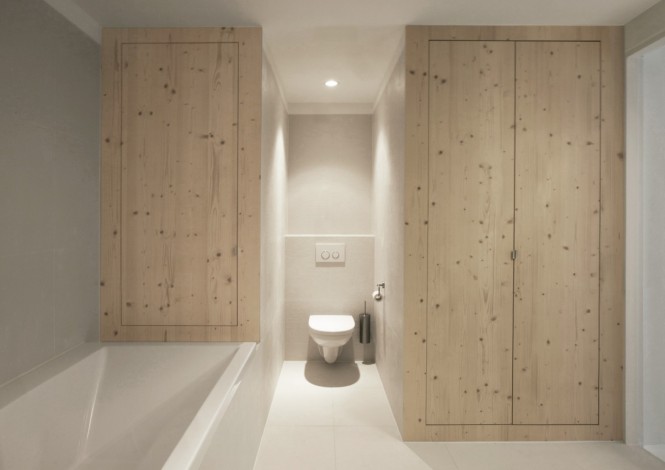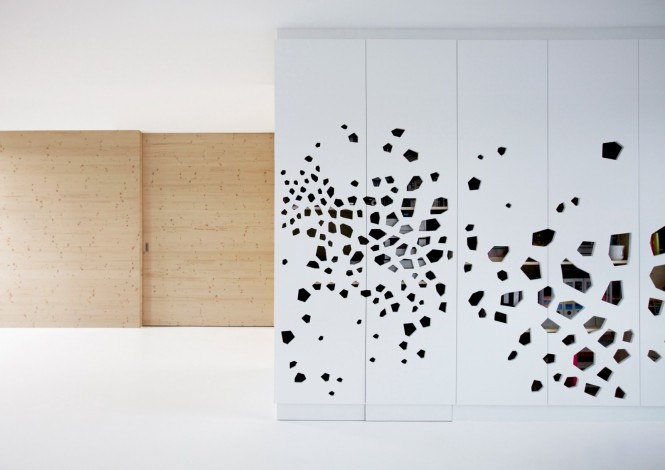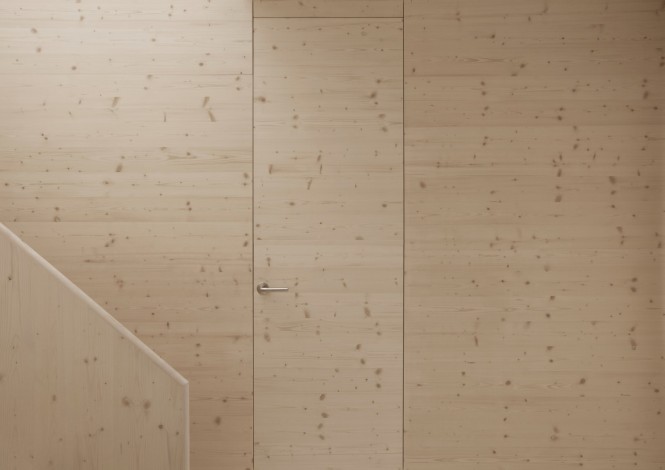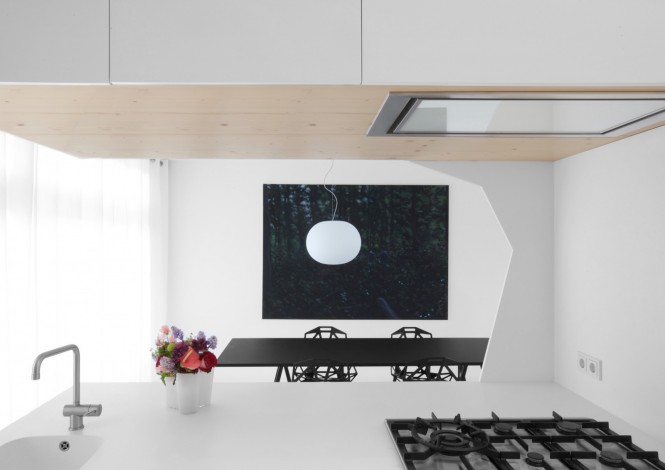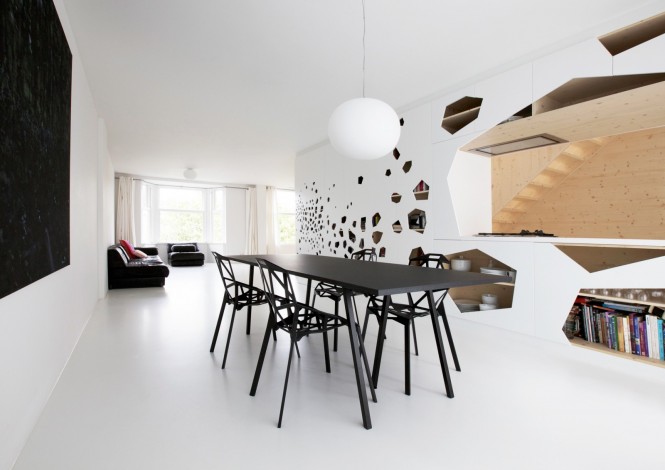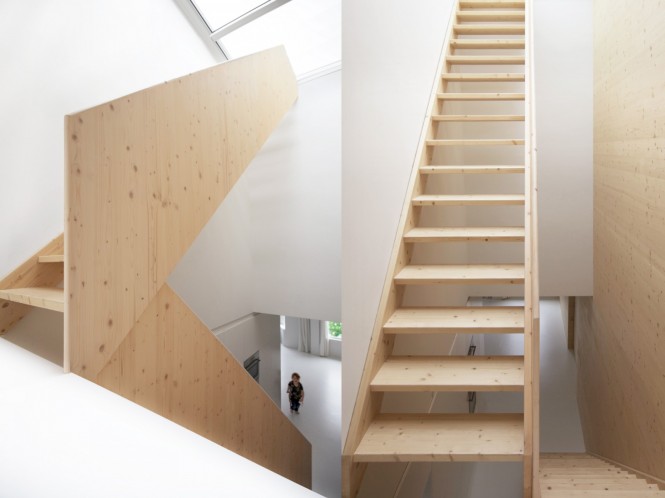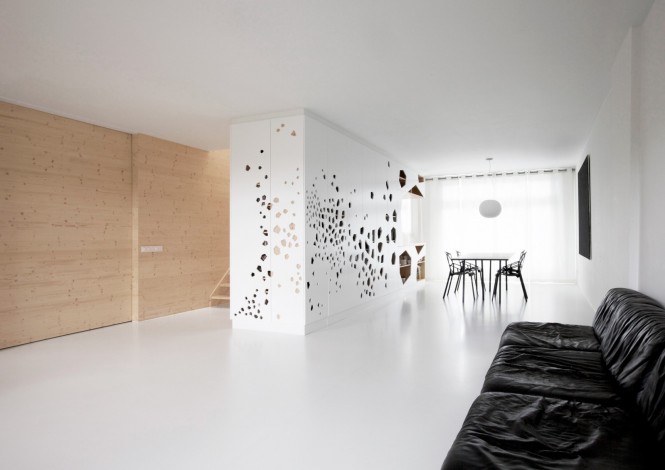 Image By : i29 architects
View the complete gallery
Share your Thoughts!