Luminous Private Beach House With Stylish And Chic Exotic Interiors
This house has exotic interior which really blends with the luminous private beach near the house. Do you looking for a escape place?. This stylish private residence can be your answer. You can see that the beautiful landscape and beautiful architecture can be the highlight of this place. The exterior design of the house is dominated in white color. Some of coconut trees around the house bring the tropical atmosphere here.
You can find this stunning house at the Turks & Caicos Islands, one of beautiful district in the British West Indies. You can call this house as The Coral House on Grace Bay. Actually you can rent this house for your vacation or just for your escape place. If you want spent your time alone, this place can be a perfect choice. You can rent guest cottage with its own private swimming pool and garden with exotic interior design which is really stunning.
The interior design of this house is dominated in white color, with classic and exotic furniture that brings the entire look of this house really elegant. This house is also completed with massive glass and massive window made of material of glass. That windows and the glass door supply natural light in to the house. If you want feel the beach breeze you can open the window and let the breeze in.
The living room in this house is furnished with single brown couch and one massive white sofa that has classic design. In front of the couch you will find rectangular coffee table made of material of wooden and glass that not only bring the classic look but also splash the room. The beautiful white flower on the vase brings the nature atmosphere that blends with the classic elegant furniture there. How do you think about exotic interior design ideas, do you like it?.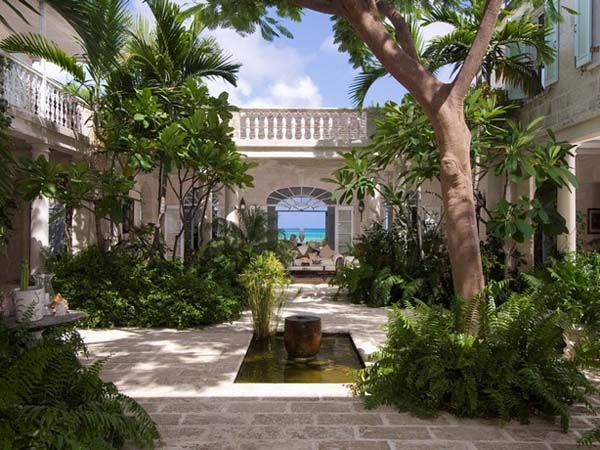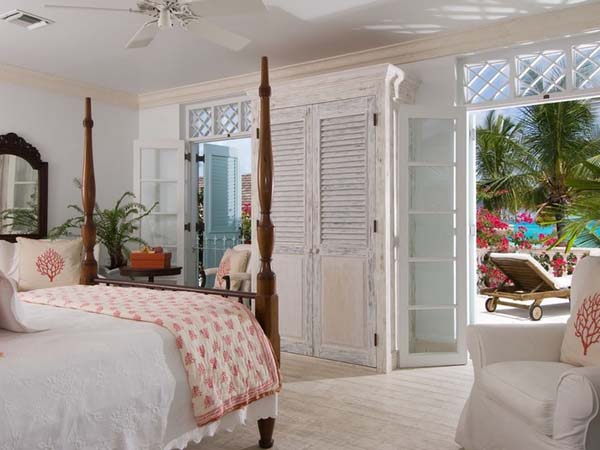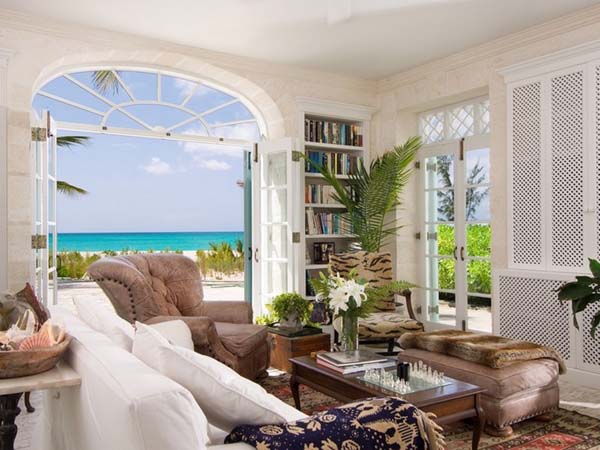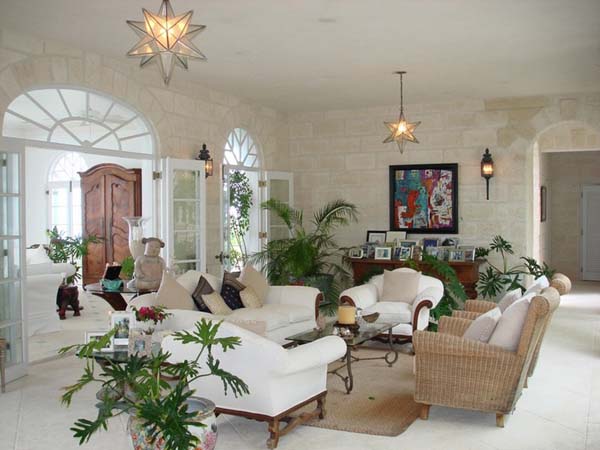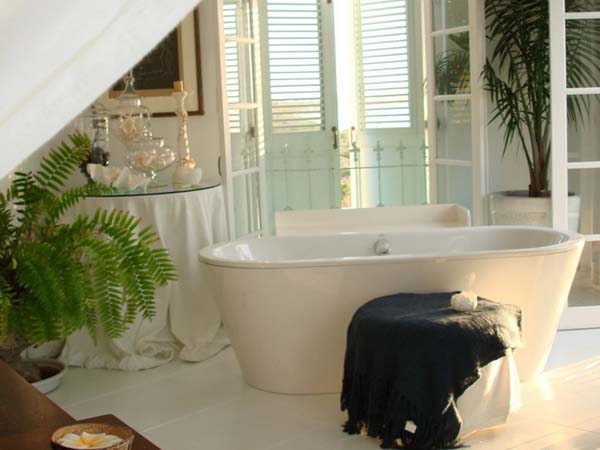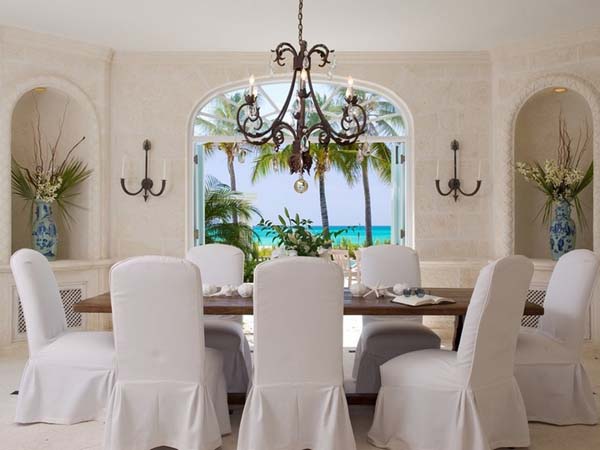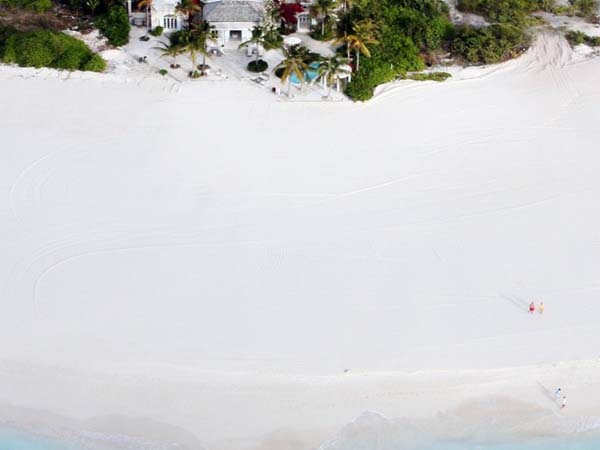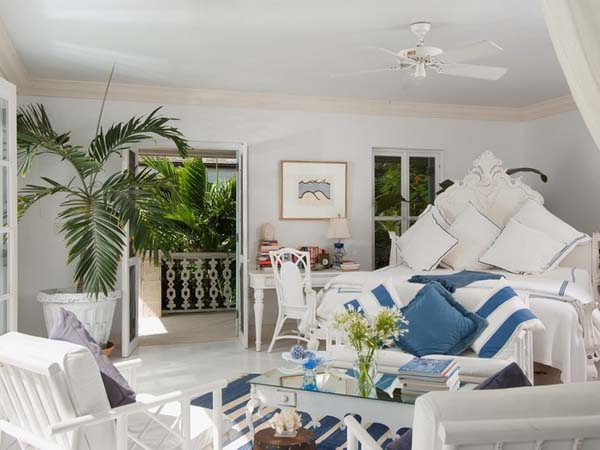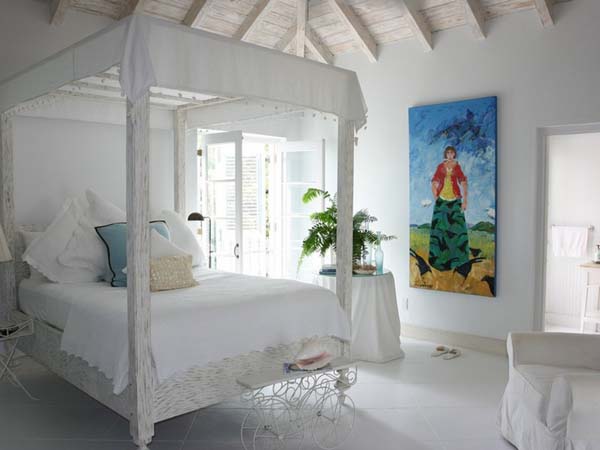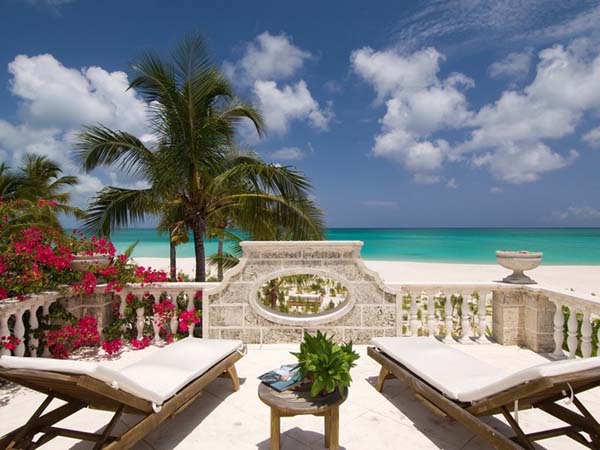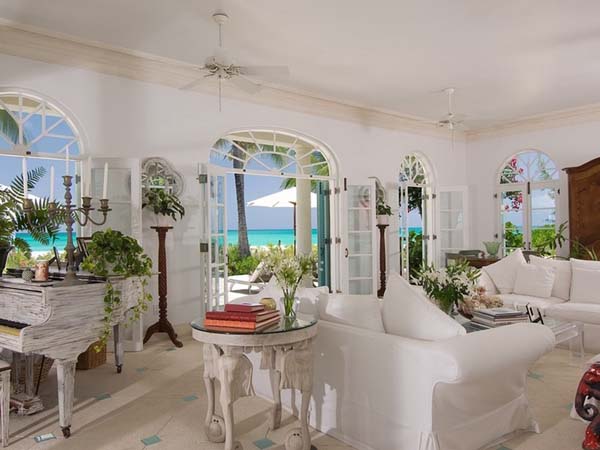 View the complete gallery
Share your Thoughts!