Stylish Outdoor Living Room With Decorative Natural Garden
People in modern life very likes outdoor living room to complete their home exterior. Its existence brings can give distinctive style for the building. The main purpose of the design is to have relaxation outside the house. Meanwhile, the beautiful nature around it enriches the fresh and cool ambience. This is what usually people think about ideal home living. It doesn't only stand out the interior, but also regard the outdoor aspect to sow the beauty.
Here, we will invite you to look around the modern residence created by Nico van der Meulen Architects. This project is the House Duk in which the architecture has great outdoor living room design. The concept is actually simple; being unified with the nature. Hence, the entire sides of the building are oriented to the outside view. The architecture applied open design that maximizes the use of glass materials as transparent transition. As a result, it also blends the exterior and interior at once. Don't forget the team uses other natural materials like stones for the sturdy cantilevers and wooden flooring.
This two-leveled house faces the wide landscape of natural view surrounding the site. It has spacious field that can be used to play football with your children. Harmoniously chic garden looks simple in well arrangement. It seems give your mind rest from busy working during the day. It is very interesting to enjoy this wealth by sitting down on the outdoor furniture available in the first level. Having a nice conversation with your family sounds a good idea to do. Moreover, the furniture in soft colors is just balance with the environment. So, it won't bother your sight at all.
On the upper level, standing on the open verandah allows you to capture the full vista. Even you can take the picture from the right angle and memorize this beauty to your albums. From the higher place, the water of the outdoor swimming pool looks gleaming because of the sunlight. Its surface reflects the shadow this architectural building. The designers also put decorative pebbles around the pool to emphasize the natural impression. Are you interested in doing the same to your exterior? These outdoor living decorating ideas may encourage you to make it better.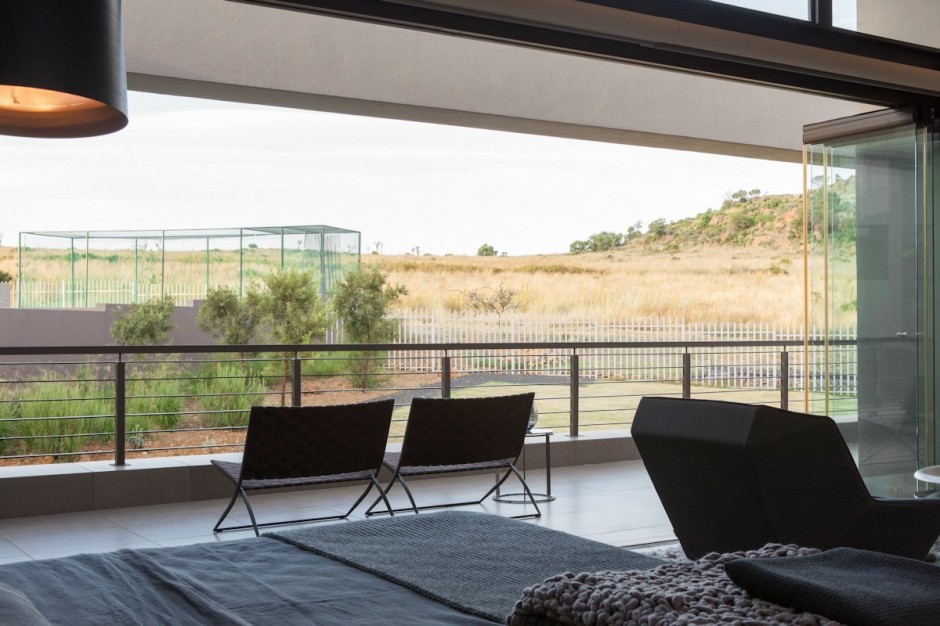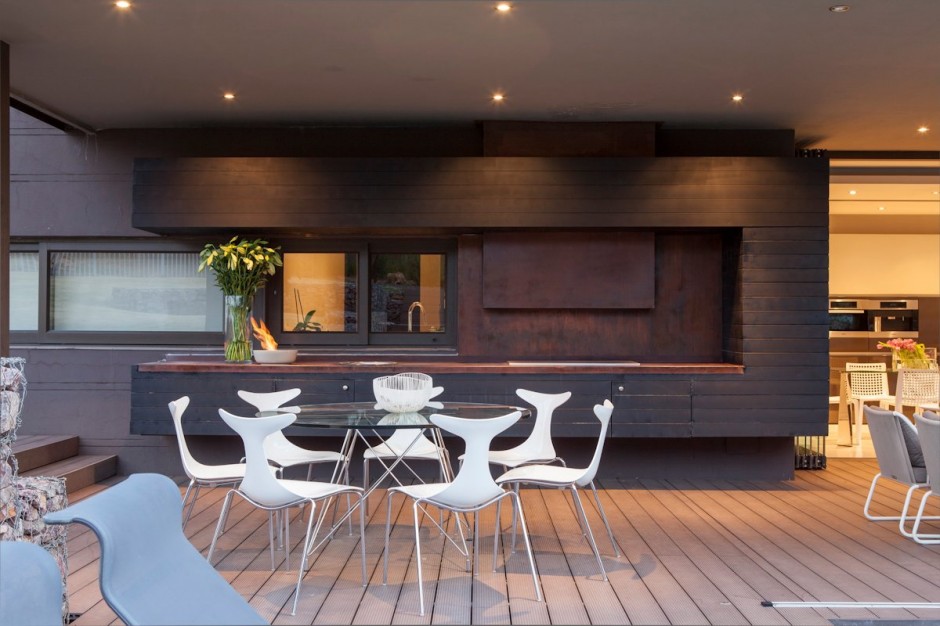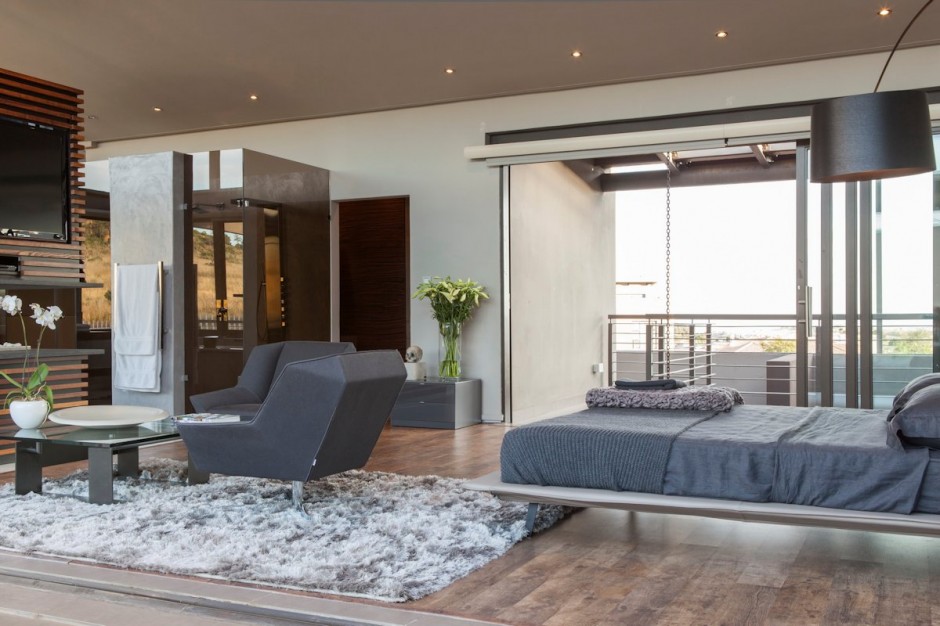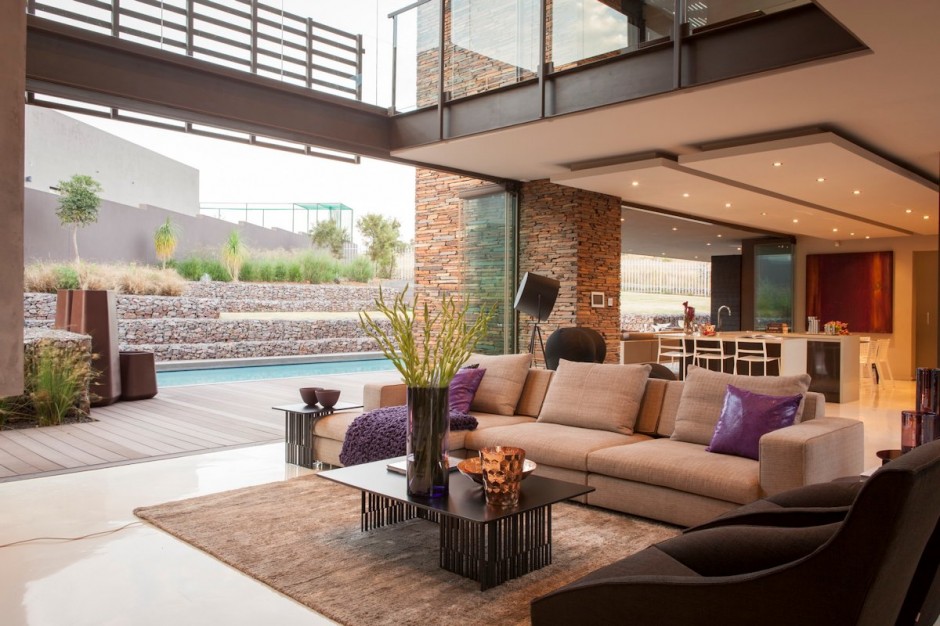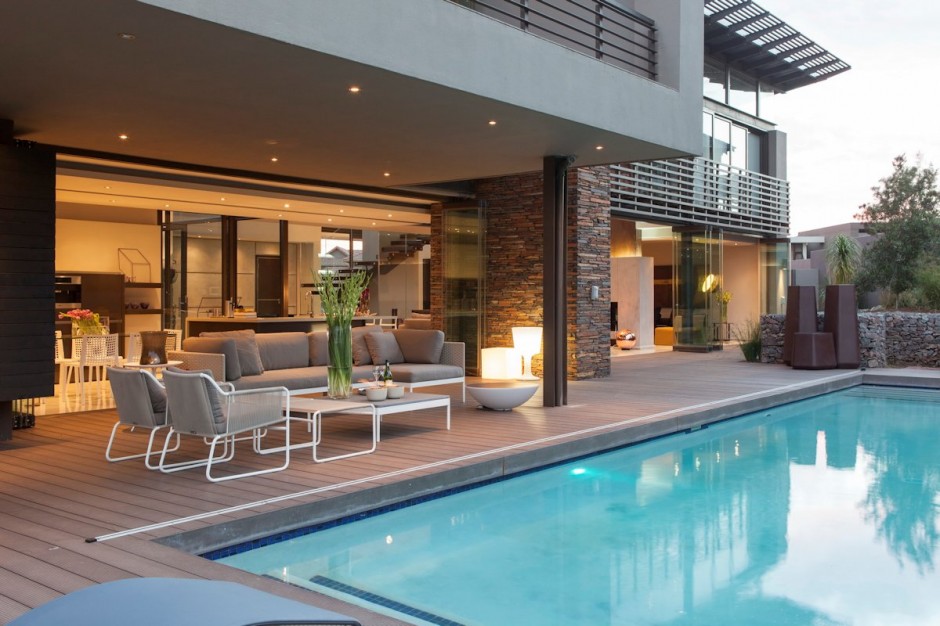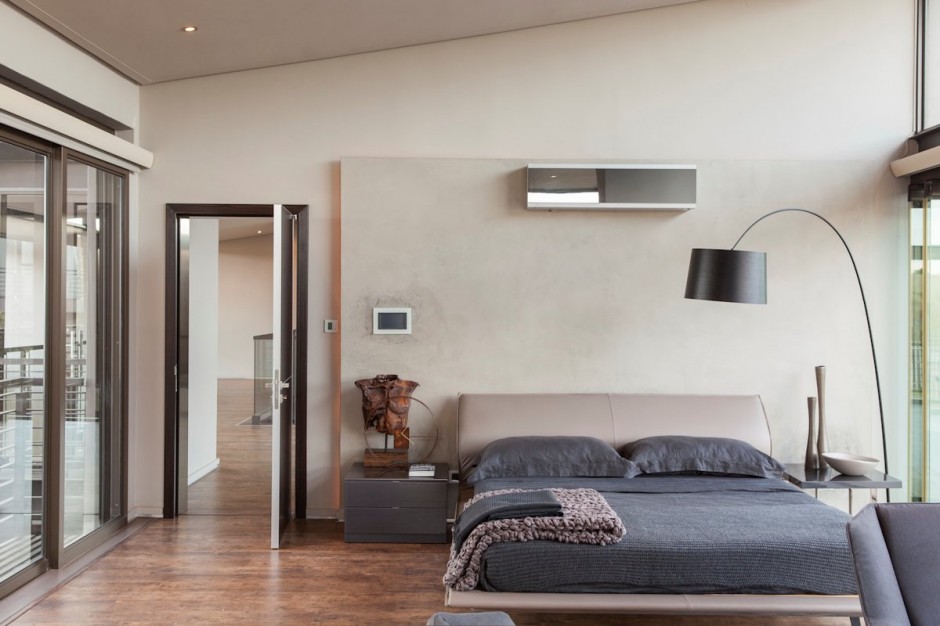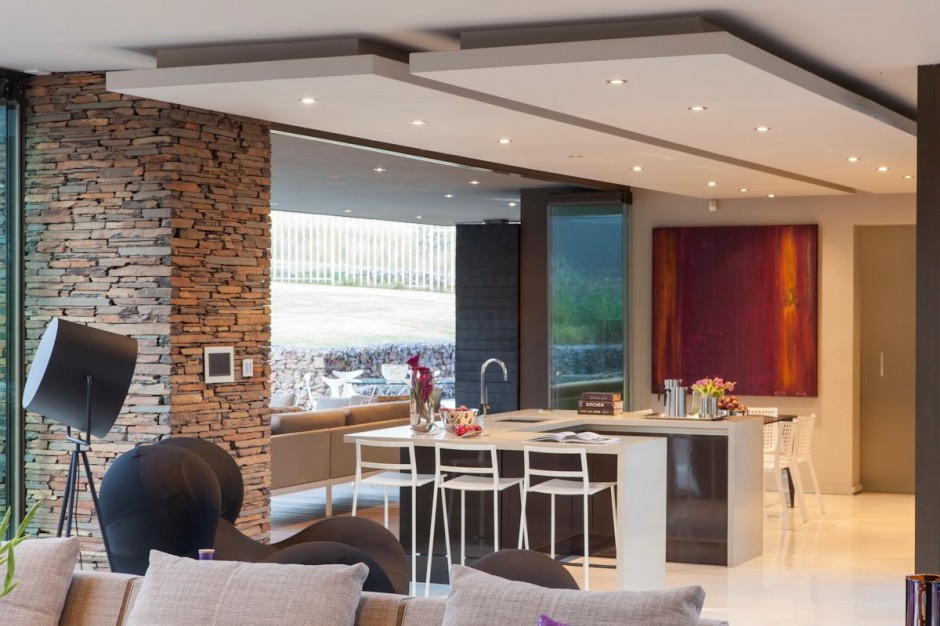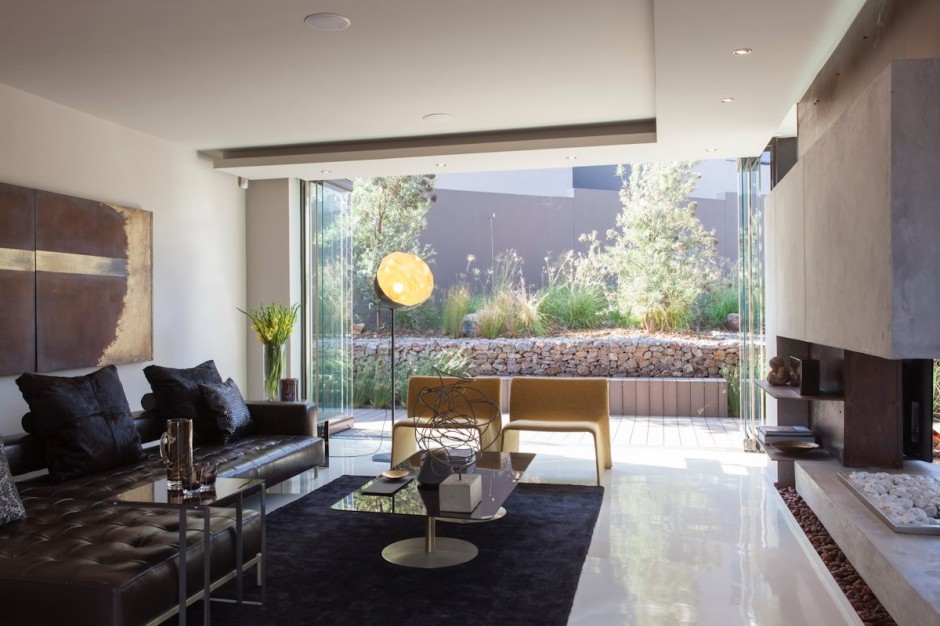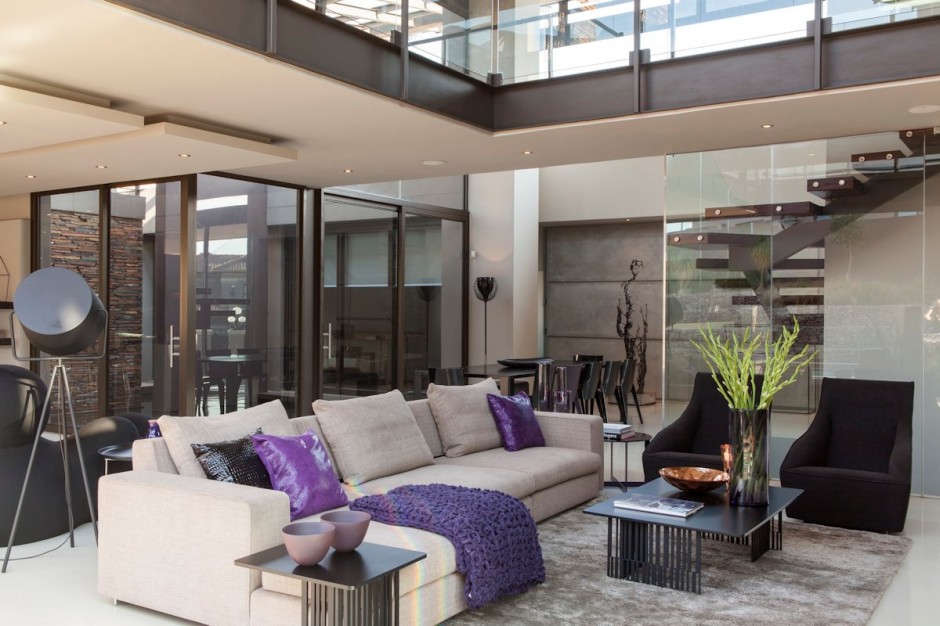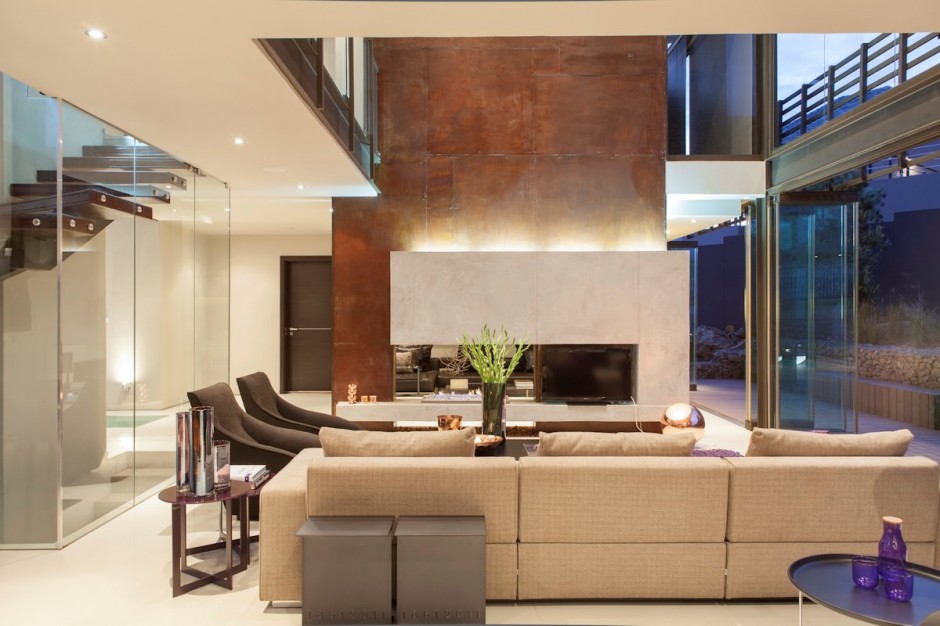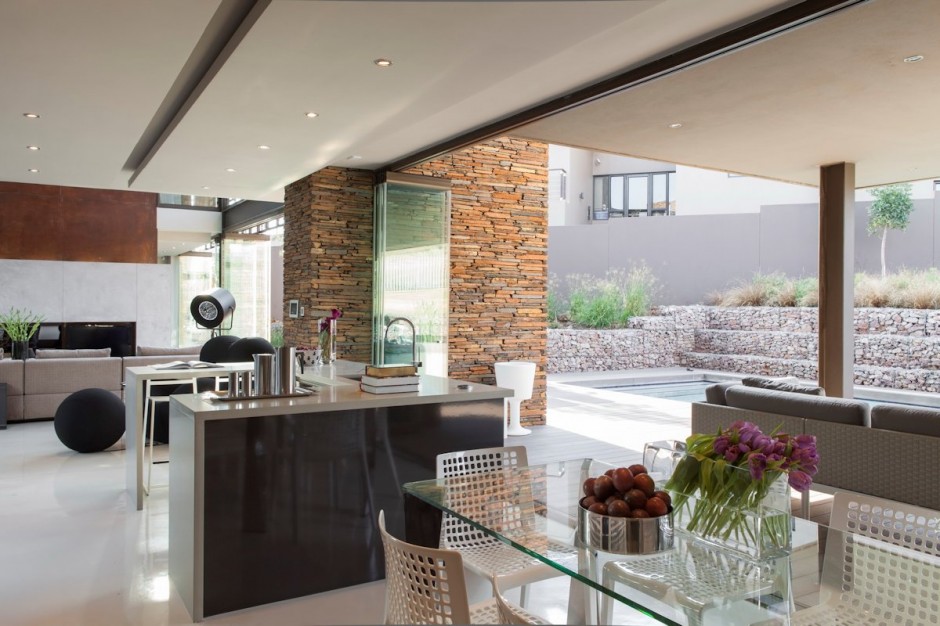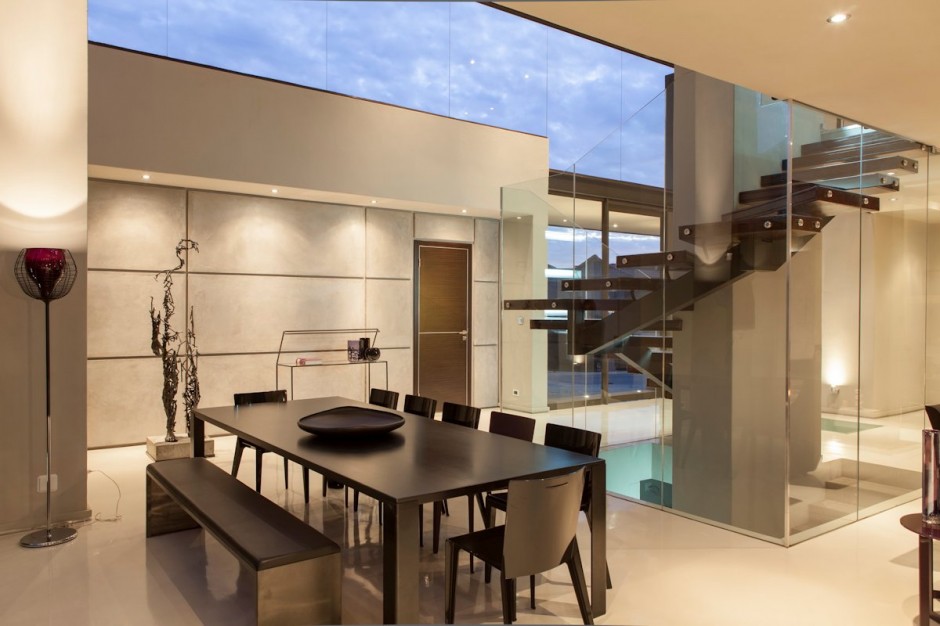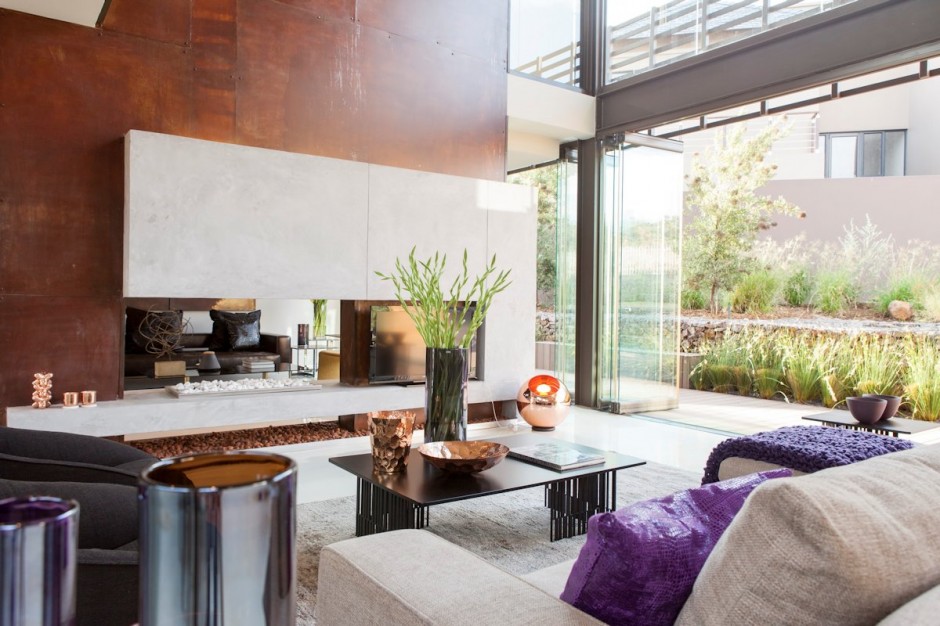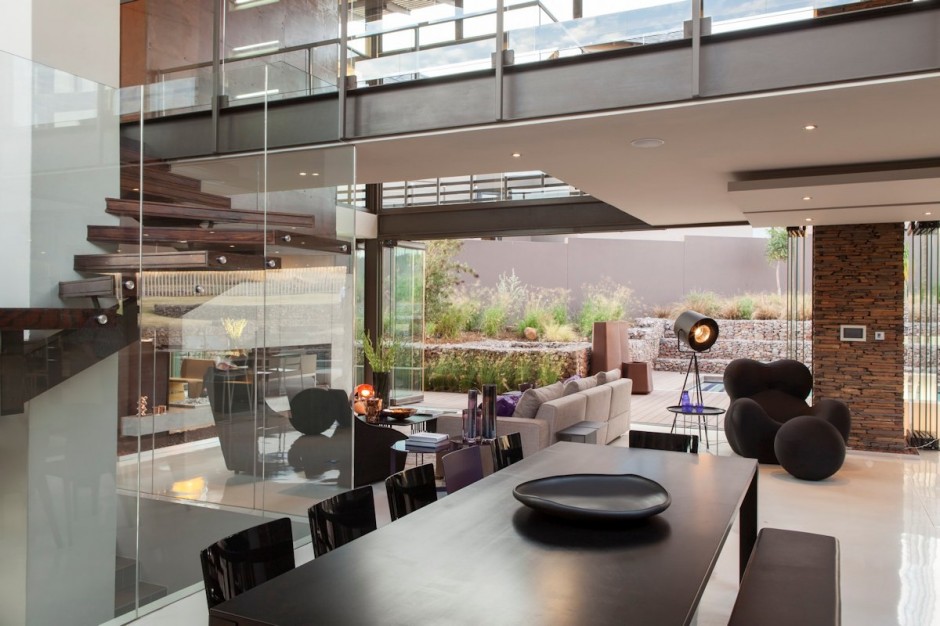 Image By : Nico van der Meulen Architects
View the complete gallery
Share your Thoughts!