Luxury Living Room In Elegant Contemporary Style
When you are heard about luxury living room, what will you think? Most of the people are thinking about the expensive furniture, limited edition furniture, shining lights, sparkling decorations, and many more. But, in reality, there are a lot of designers that using the luxury style in other house designs. For example, there is a living room that has been designed by Eduard Caliman in United Kingdom. He designed a contemporary living room with luxury decorations.
Look at the picture! That is the picture of the luxury living room interior design. We can see the luxury furniture, the expensive one, like the crystal standing lamps near the sofas. That standing lamp is eye catching, since the sofas and other decorations in the living room are in light brown color. If the standing lamp was removed, you will only see a contemporary living room. But because it's standing there, the contemporary living room looks luxurious.
That living room contains L-shaped sofas in light brown color, a small rectangular-shaped marble table, a ceramic vase with fake flowers, and two chairs on the side of the living room. The combination between the sofas and the standing lamp is elegant living room. In addition, there is also a small table with chairs and mirror near the chairs of the living room. That table set has the crystal lamp too, but that lamp was attached on the wall, not standing. The visual of that dining set makes the living room looks more elegant.
The designer is not only designing the living room, but he is also designing the dining room and the kitchen. The dining room and the kitchen are behind the living room. The kitchen and dining room are using all white themes. The kitchen appliance and the dining set are using white color that makes the room looks elegant.
There is also one important thing that makes the kitchen and the dining room looks luxurious. There is also crystal lamp above the dining table. You can't forget about that lam. This crystal lamp is vital for the luxury living room decor ideas, in order to bring the luxurious looks.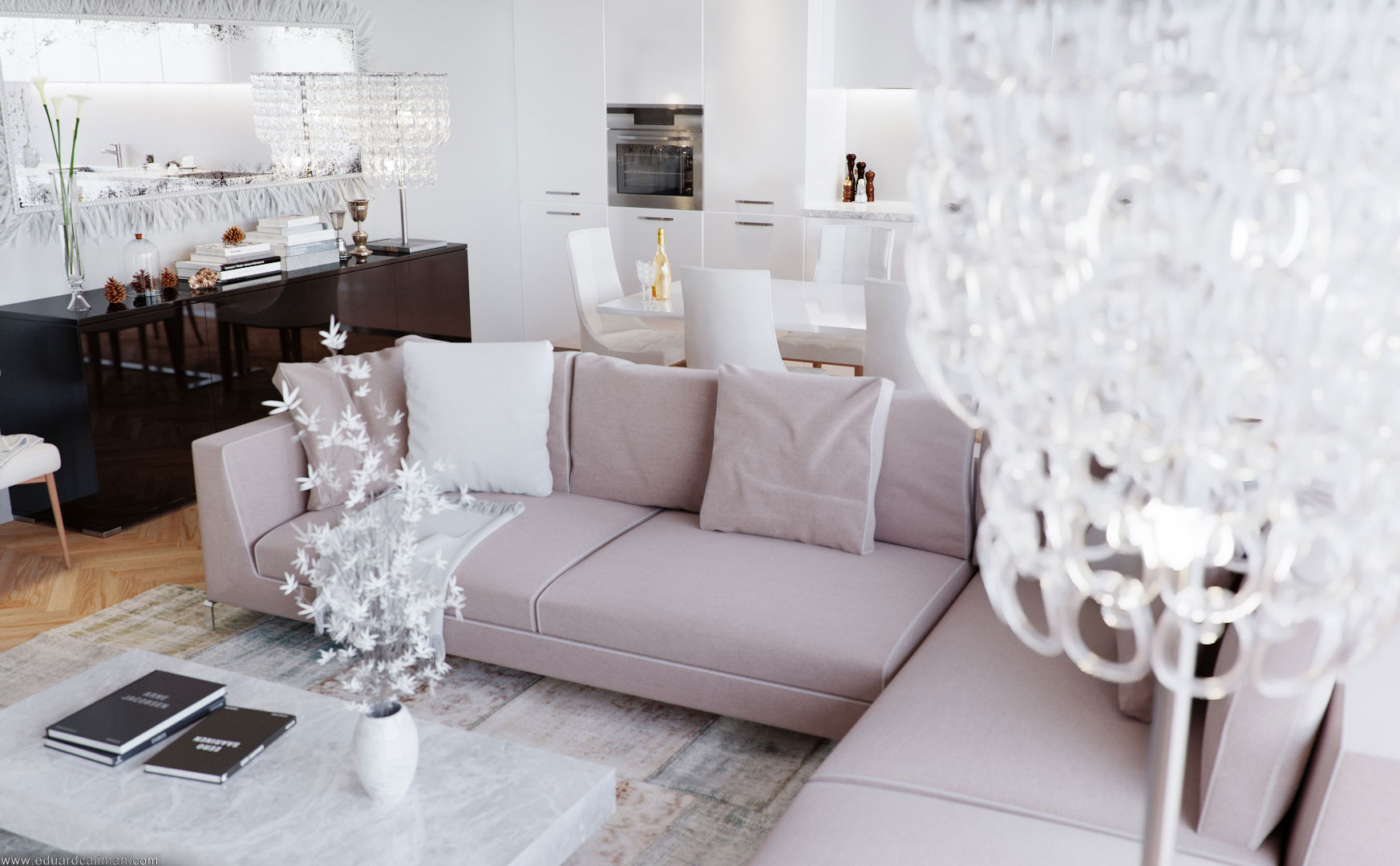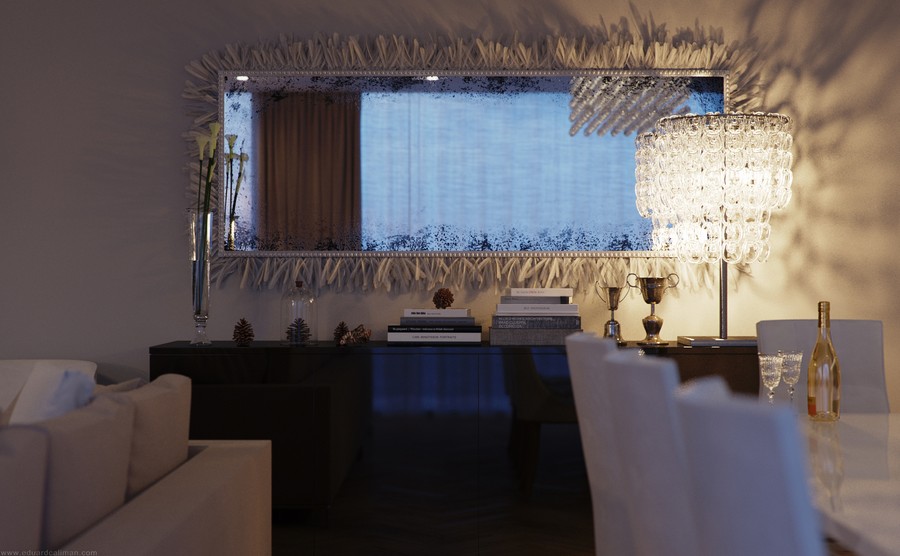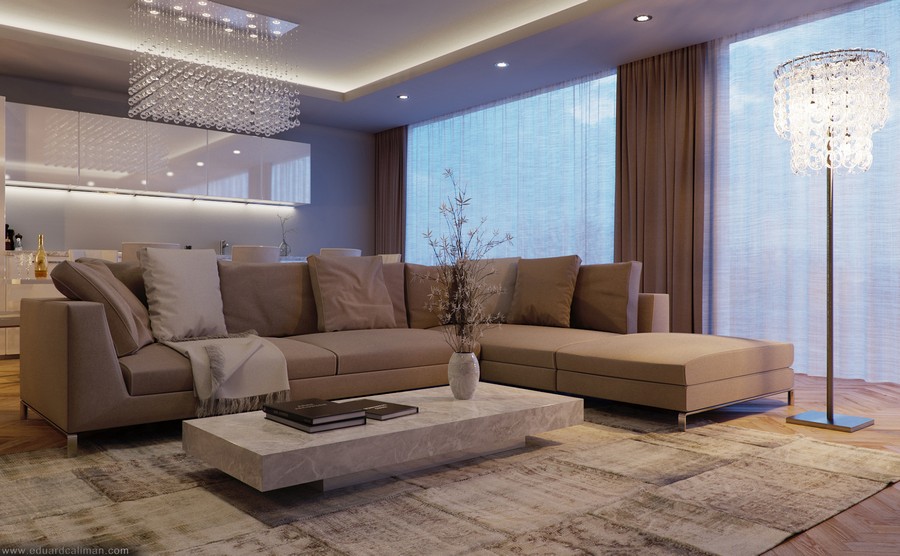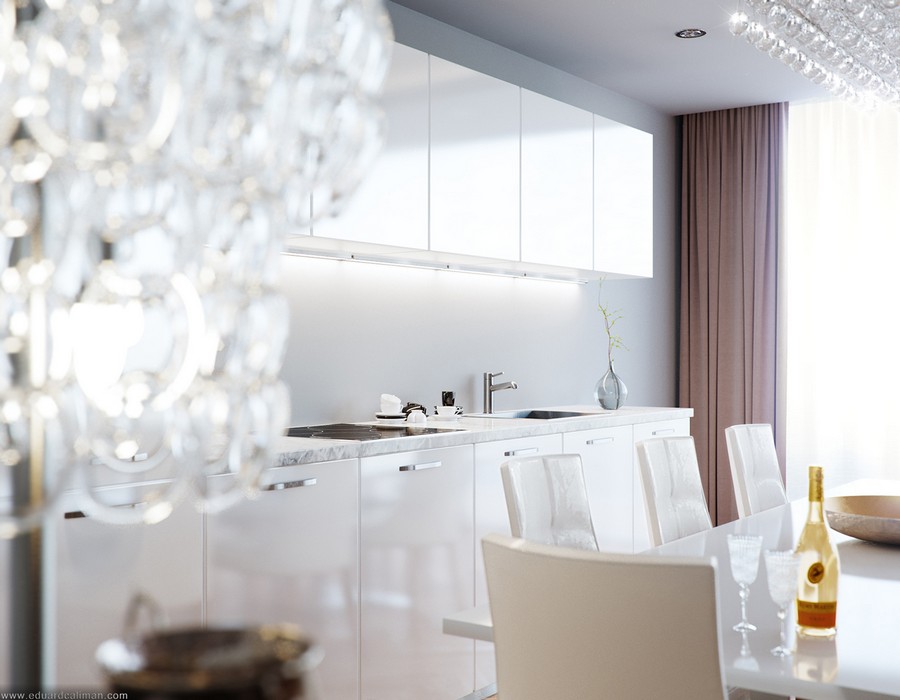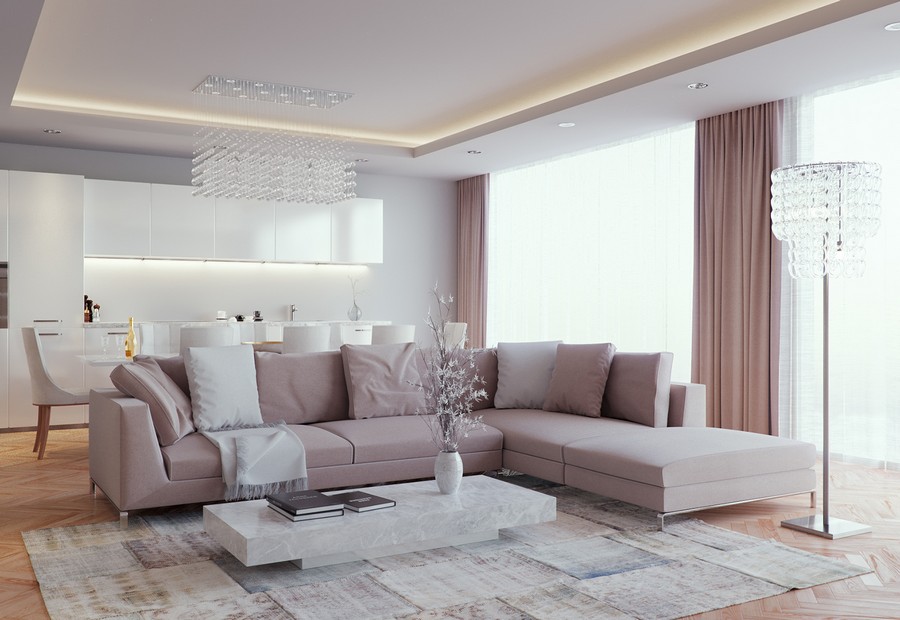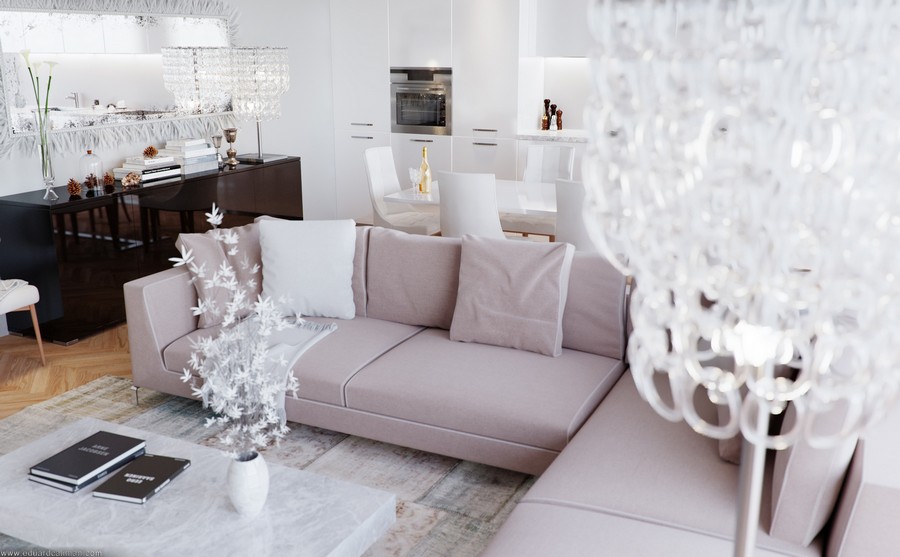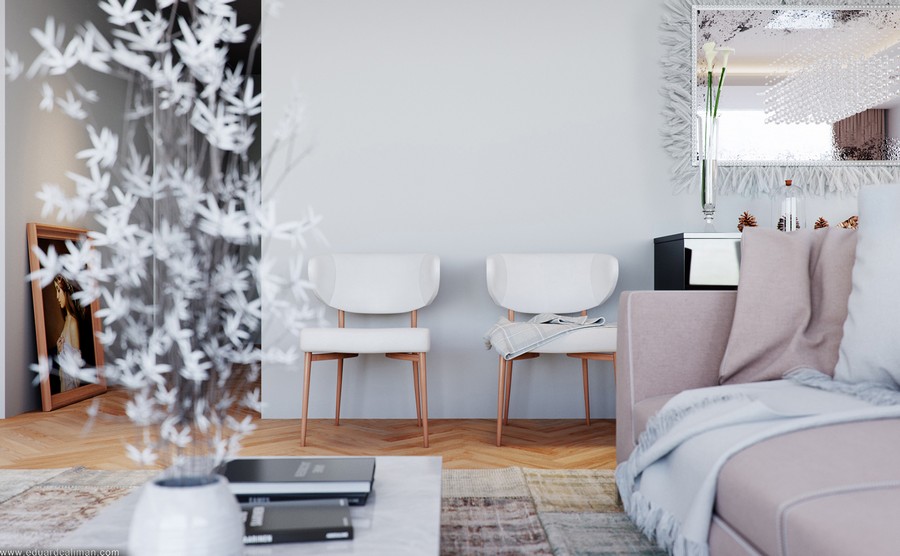 Image By : Eduard Căliman
View the complete gallery
Share your Thoughts!