Elegant Modern Countryside House In Cozy Decorating Style
Suna interior designed has imagined elegant interior design for the residential space in London. Although it is countryside home, the beauty of the interior design of the house can be clearly seen. Here, you will find elegant furniture in well arrangement. Coming into the house, you will be greeted by elegant furniture in all the home sides. How does its interior design look like? Is it the same as art deco design? Let us have a look at this house interior design.
Well, the room designer of this house has elegant interior design ideas. Take for example in the living room. Here you can see how beautiful the interior design of the house is. The focal point in the living room is the existences of large shelve. The black colored shelve is featured by some antique ornaments.
You can find black and white photos, horses statues, clocks, and others decorating. They look so elegant. The living room itself is featured by white sectional sofas with white throw pillows on it. Two gold pillows also put on the white sofas to create contrast on it. For the table, it is put oval wood table on the white rug. An LCD TV set does not miss to beautify the room. For lighting, the stylish pendant lamps are floated above.
All the rooms are designed almost in the same tone of colors. But you will be surprised when you come into children's room. You will find colorful room design here. Playful and joyful atmosphere can be felt here. The splash of color is found in the curtains. The striped curtains consist of at least three colors, dusty blue, red, and cream colors. The floral wallpaper can also add the beauty of the room. The use of large glass windows can allow your child to enjoy the beautiful view outside.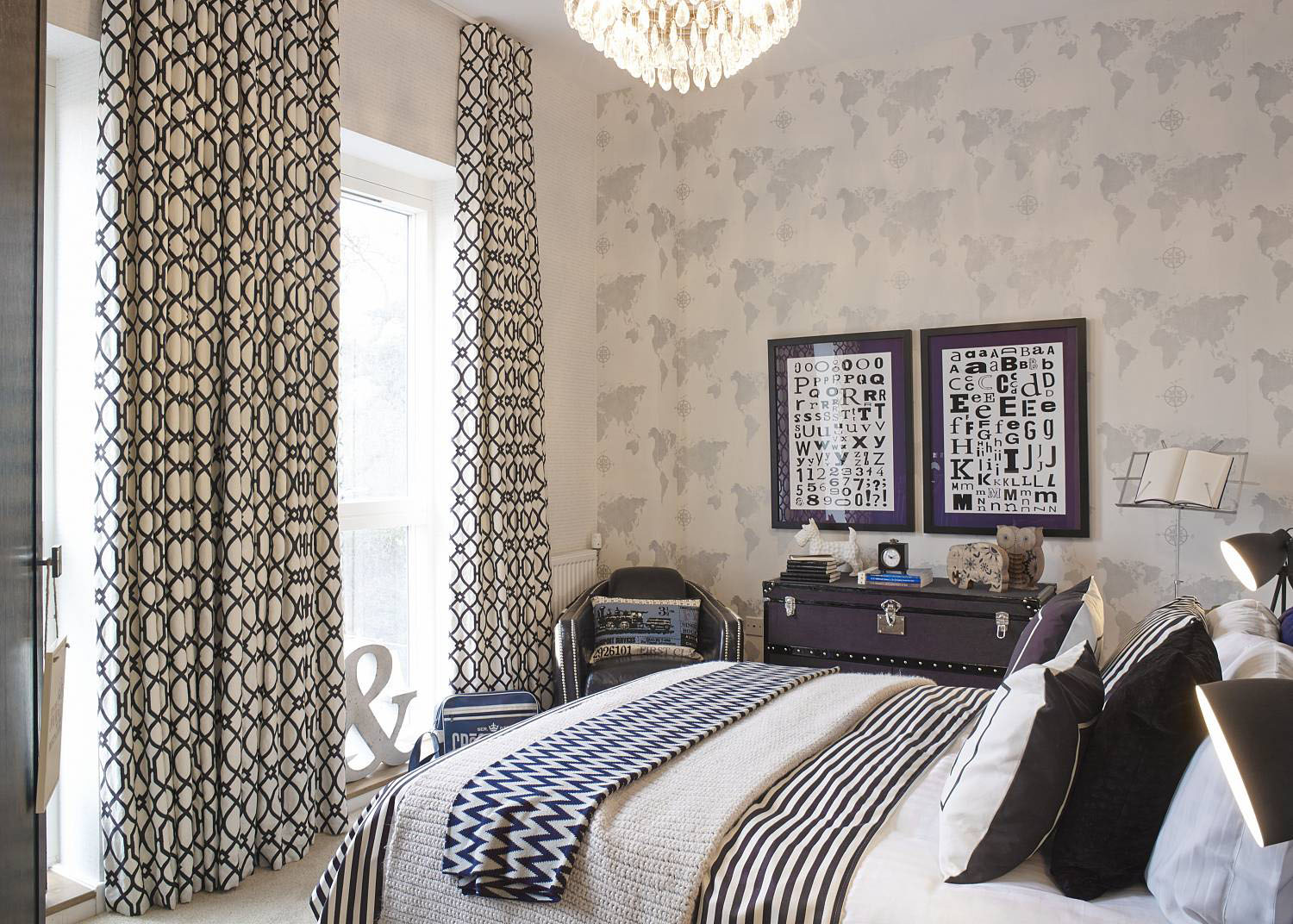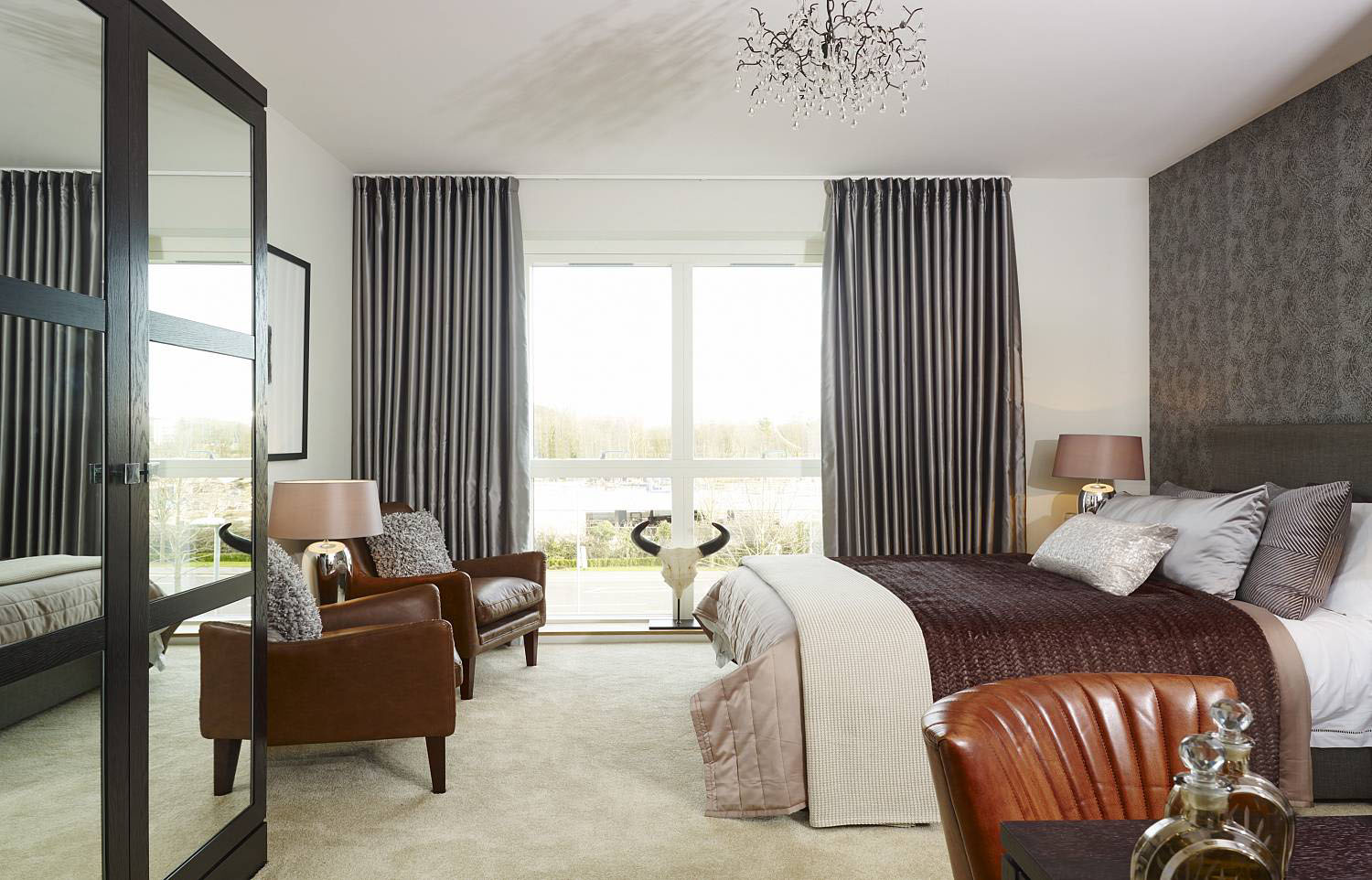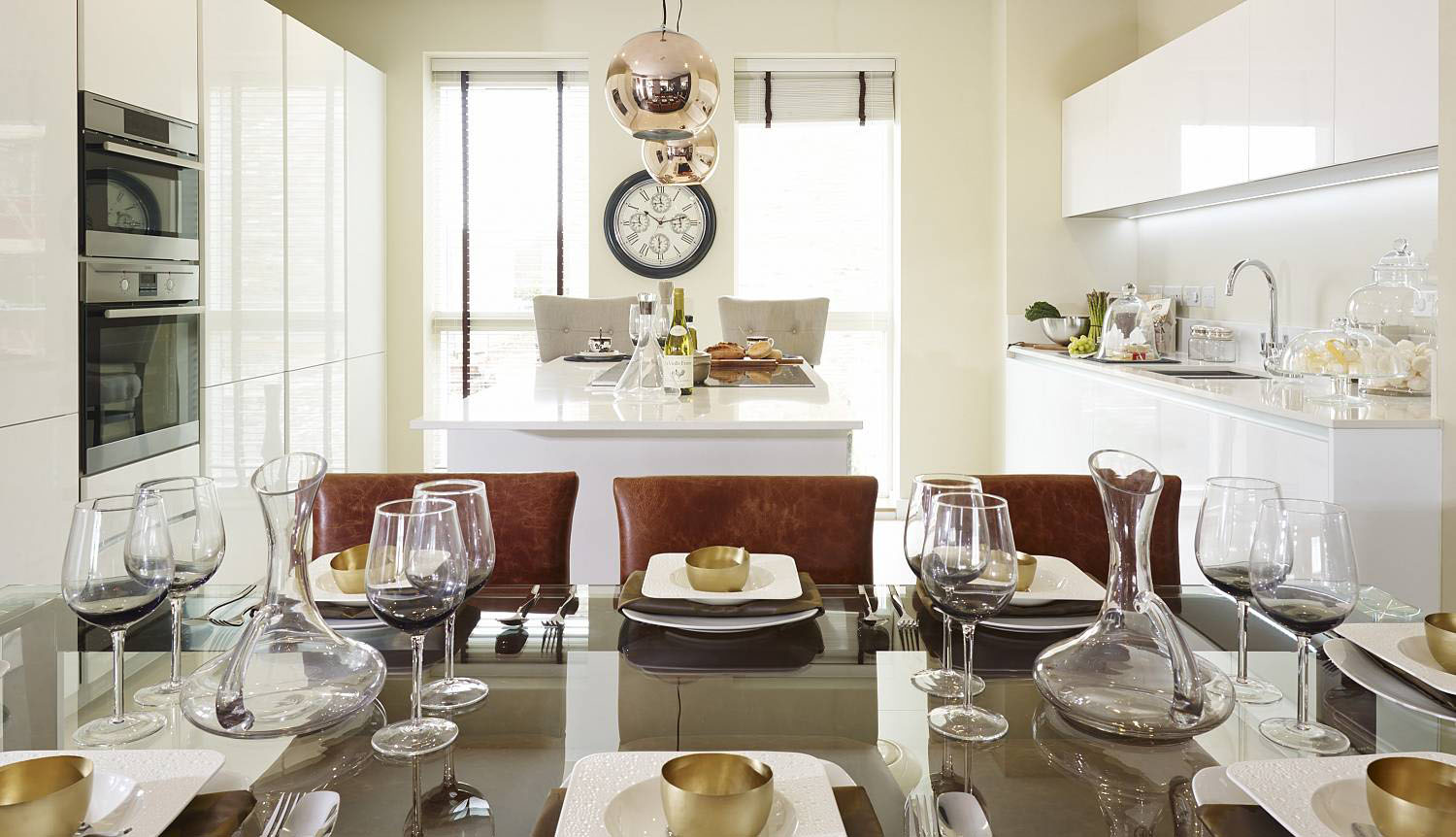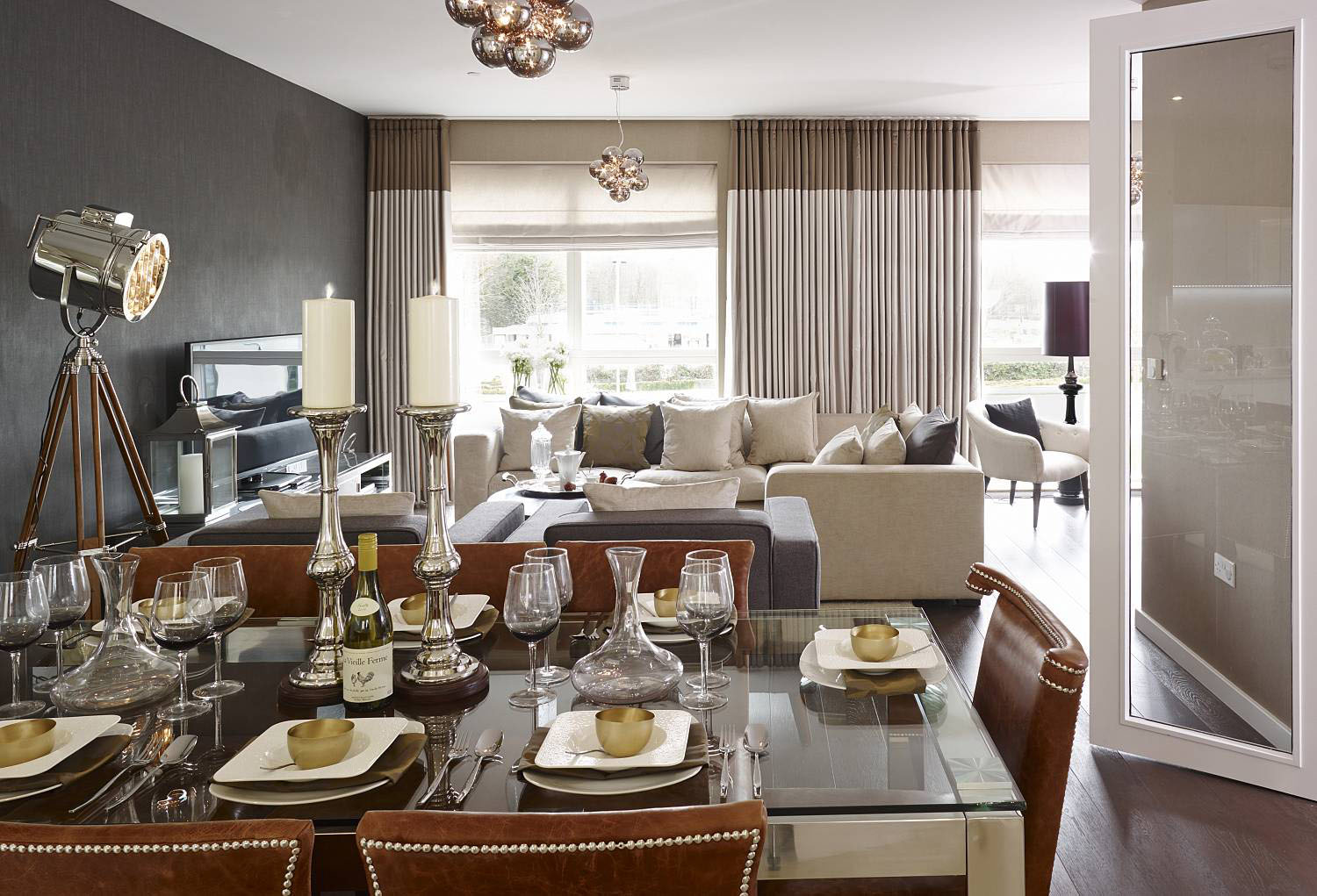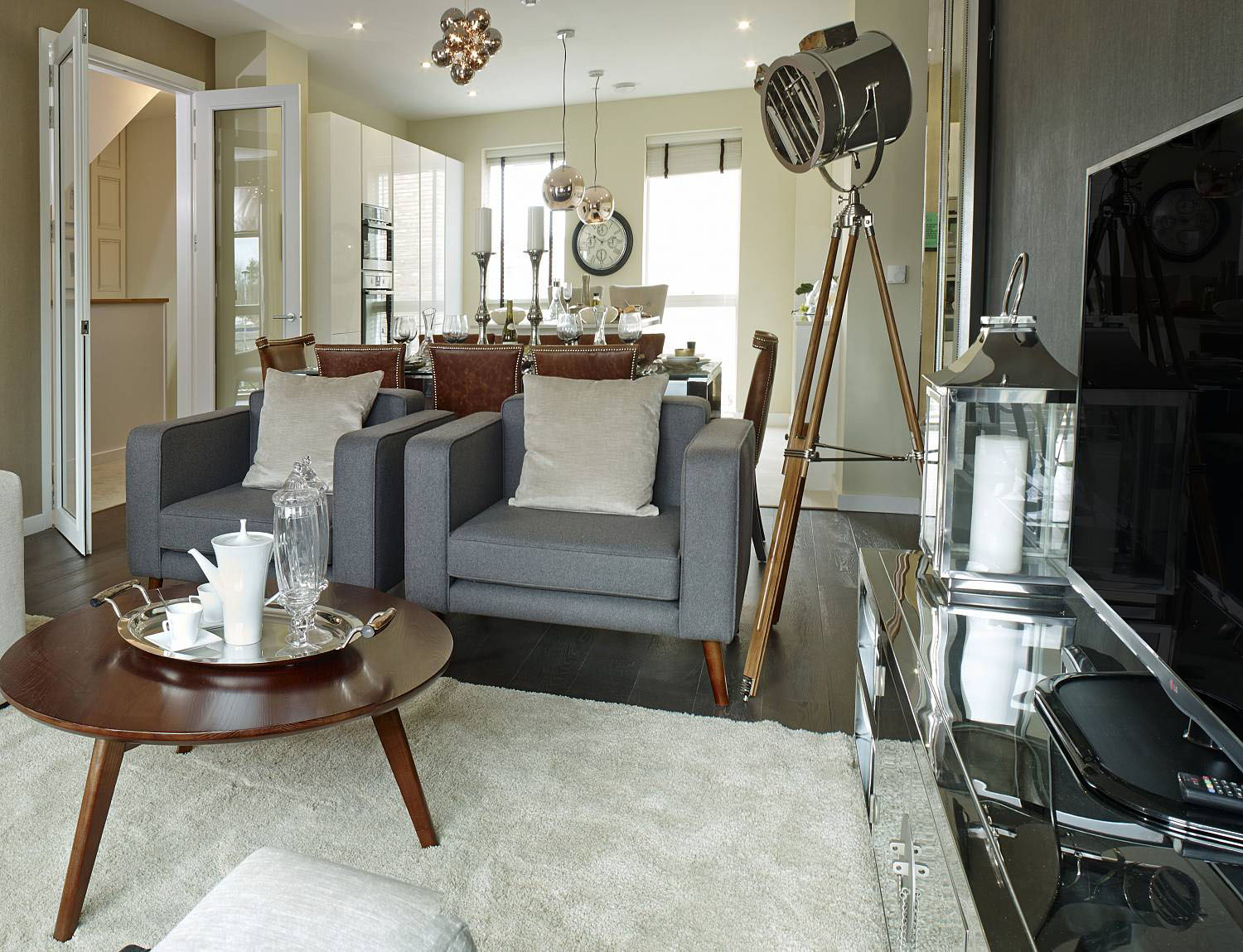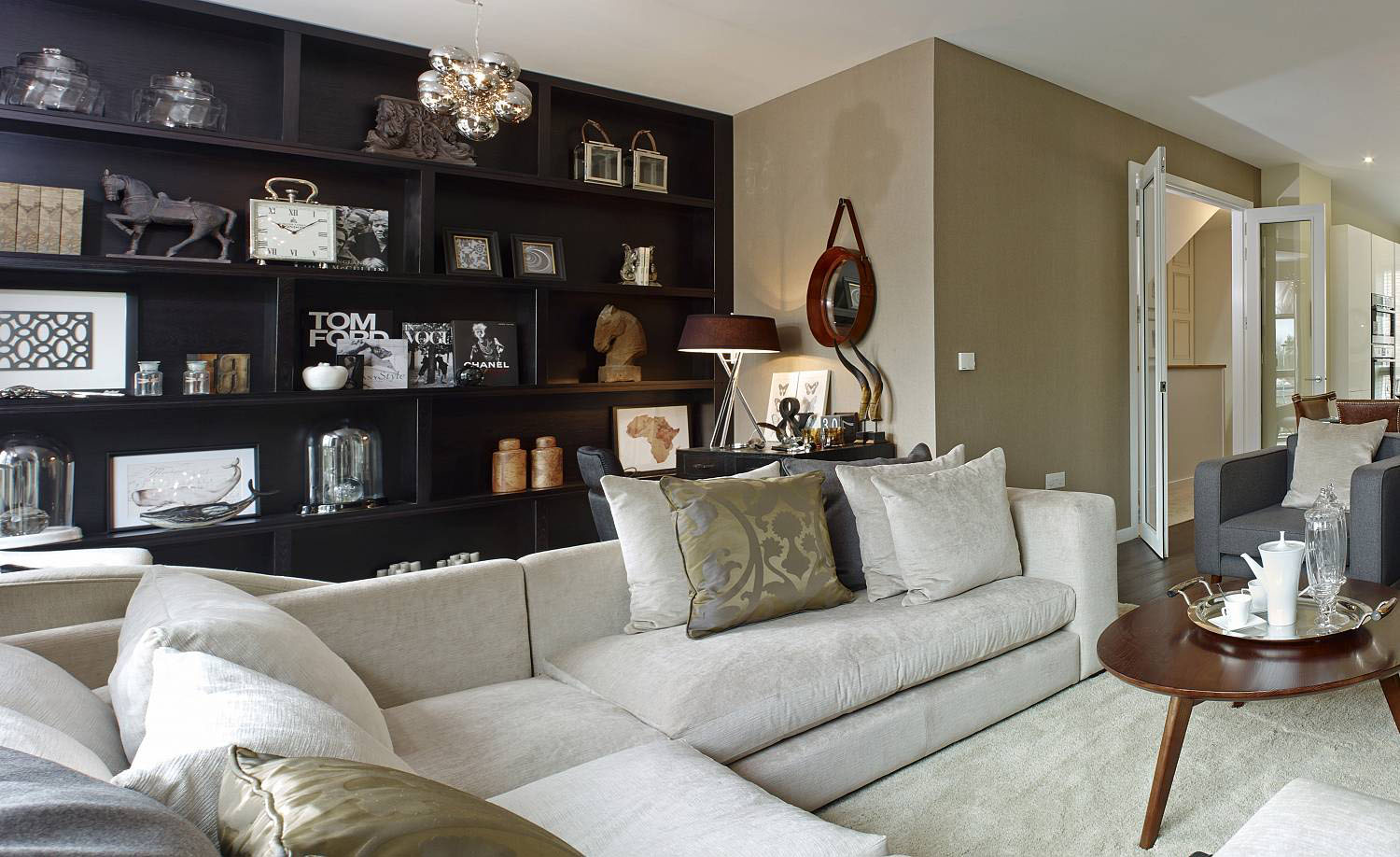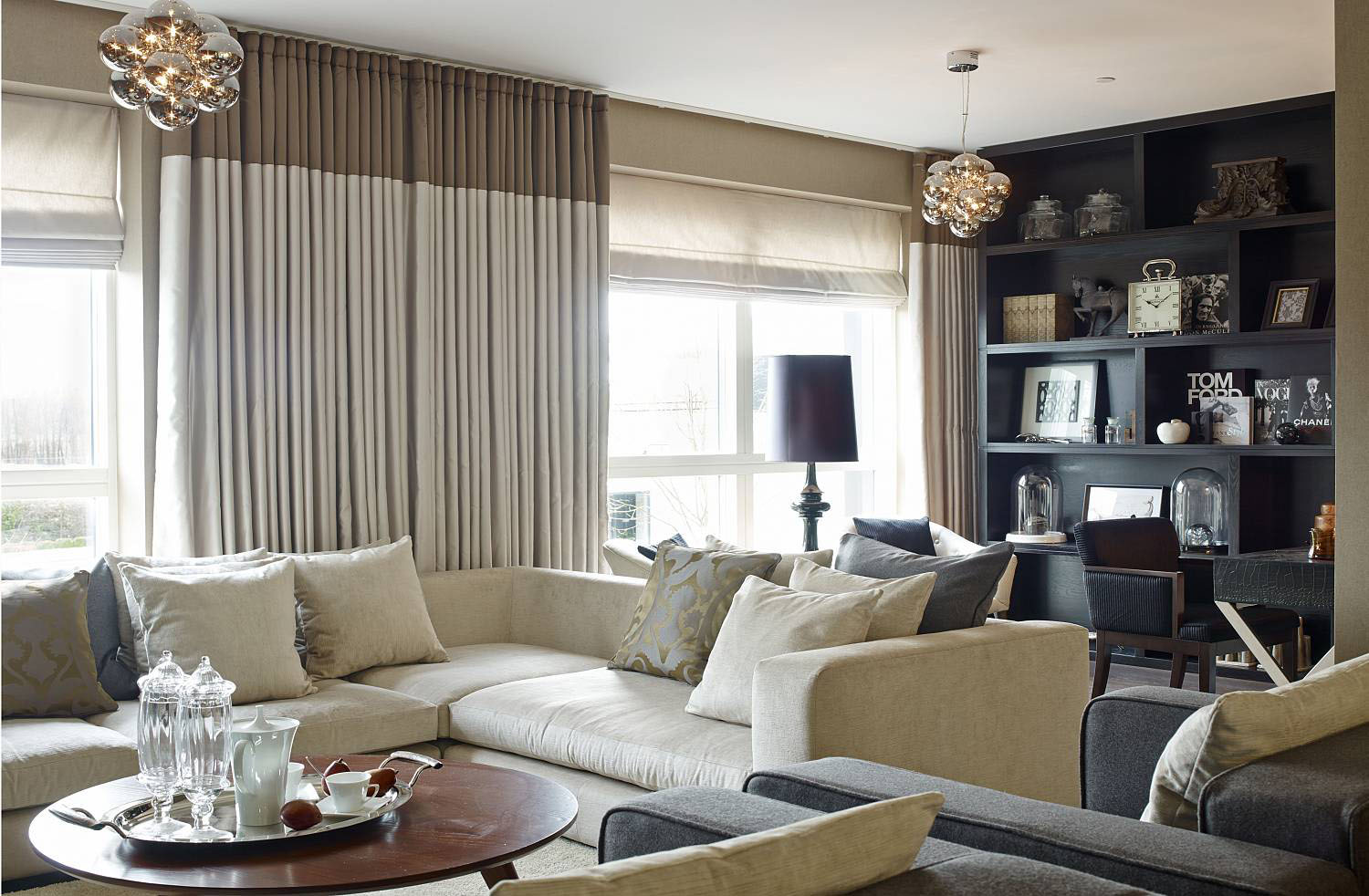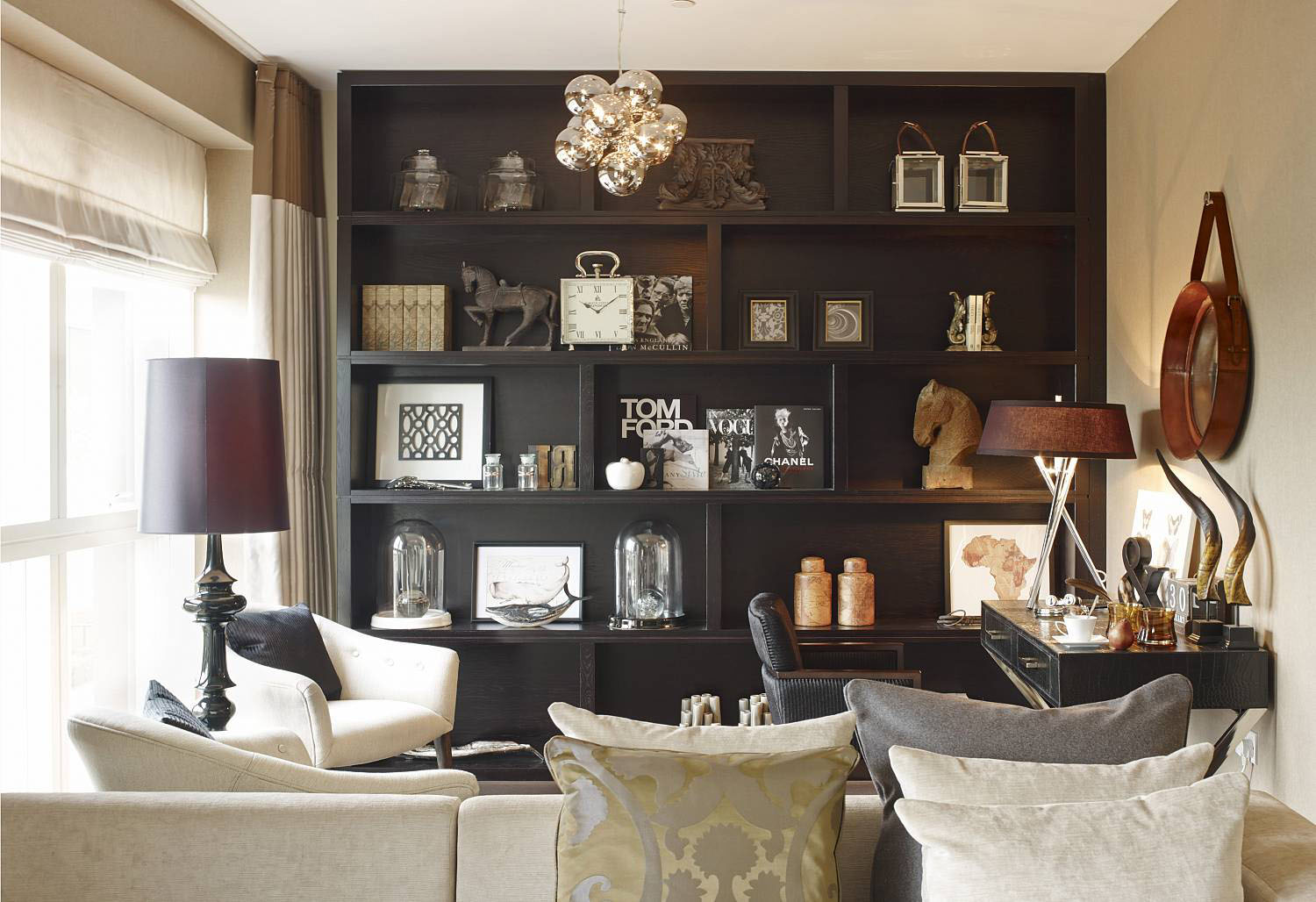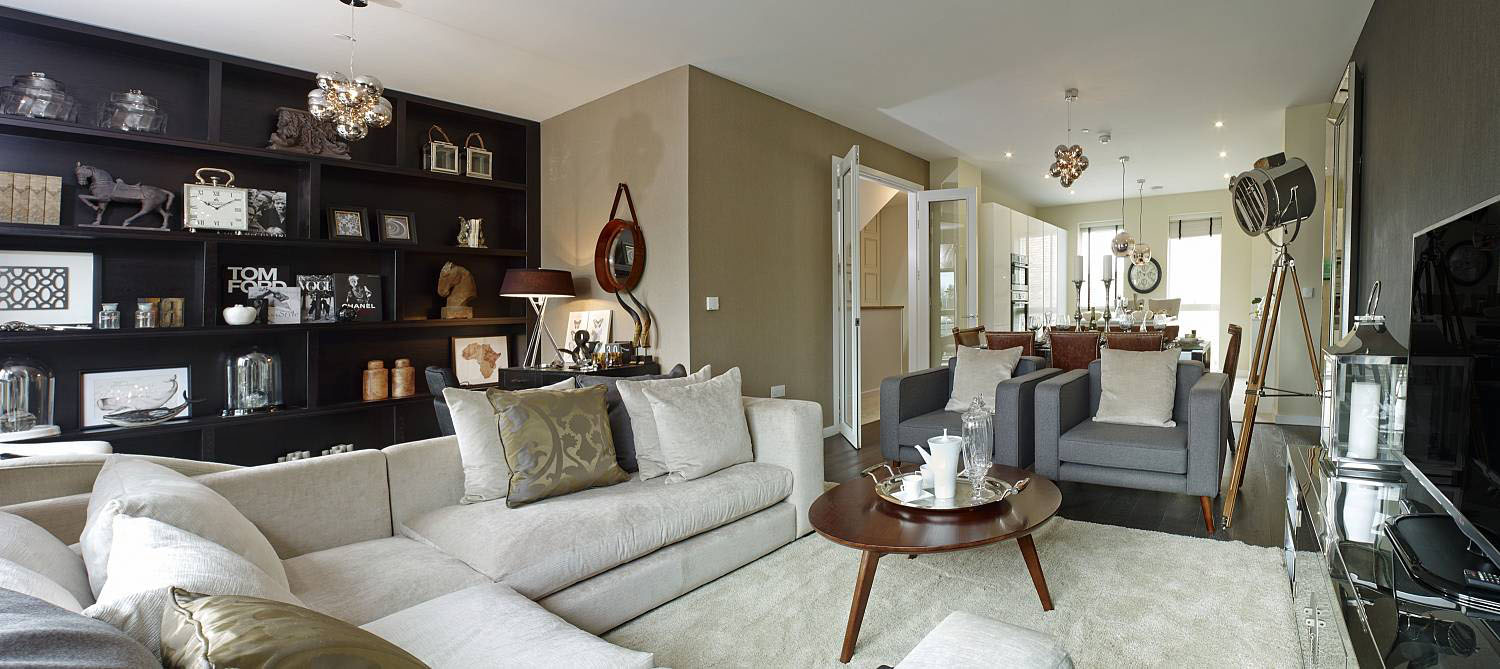 The inviting atmosphere can be clearly felt in this house. The use of the color combination does not lose the beauty of the room. The house which is well-known as Aura Cambridge is successful interior design project from creative room designer.
View the complete gallery
Share your Thoughts!