Sophisticated Interior Design In White Color Themes For High-end Living Style
If you love white color for your sophisticated home design, you won't miss to have white interior design of course. Actually, there are many inspirational white interior for your room decoration. One of the best interior in white color is promoted by Opera Penthouse. This house is situated at 31st floor. This exclusive house is standing on Netanya's Cliff in Israel. It is designed by Domb Architects. You can really enjoy the beauty of Mediterranean Sea.
Processing white interior design ideas, this house looks so luxurious. But you cannot imagine that the all the furniture are white in color. The room designer used neutral colors to beautify the house. Neutral colors can be white, grey, and cream. The choice of soft color can give warmth to the interior design of the house. But here you can also find the splash of black color which can create contrast to the entire room design.
The first room to see is the living area. Here you can find white wall, white ceiling, and white furniture. This living room is furnished by white sectional sofas, white table, white floor lamp, and cream curtains. They are all creating balance to the room. Like what have been told before, the interior design of the house is also featured by the splash of black color. In this living room, the black color can be found in pillows, chairs, tables, and also flower vase. It looks like Scandinavian room design actually. The use of large glass windows is allowing you to enjoy the blue water from the sea. It is so luxurious view.
Let us move to the second room. It is the bedroom. One of the bedrooms in this house is designed exclusively. Half of the room is the bathroom. They are separated by large glass. There you can find white bathtub, table sink, and also mirror mounted on the wall. The wall is covered by bathroom wallpaper. One that cannot be forgotten from this exclusive house is that all rooms in this house included living room, dining area, kitchen and lounge are interconnected each other. Are you interested in the modern interior design of this house?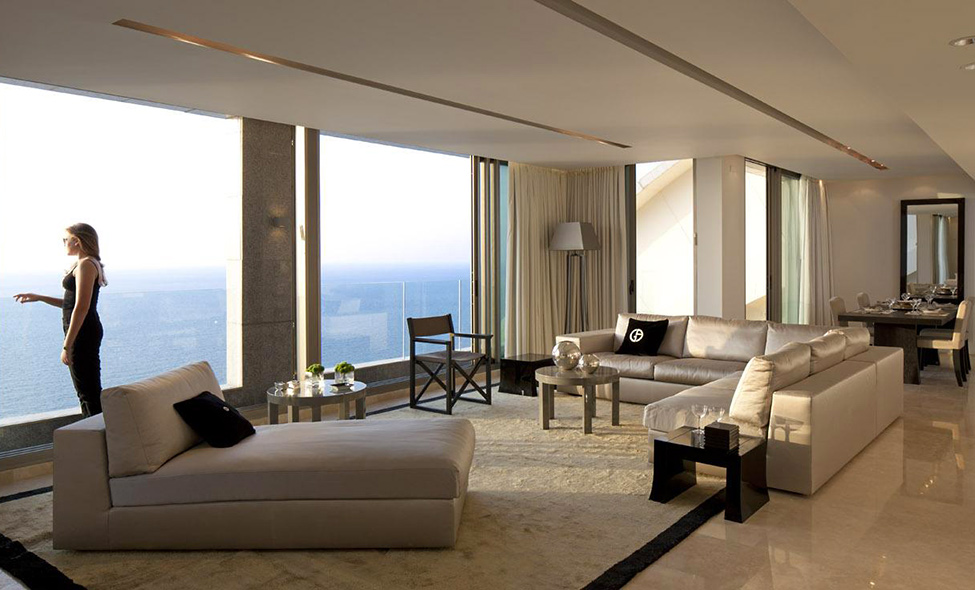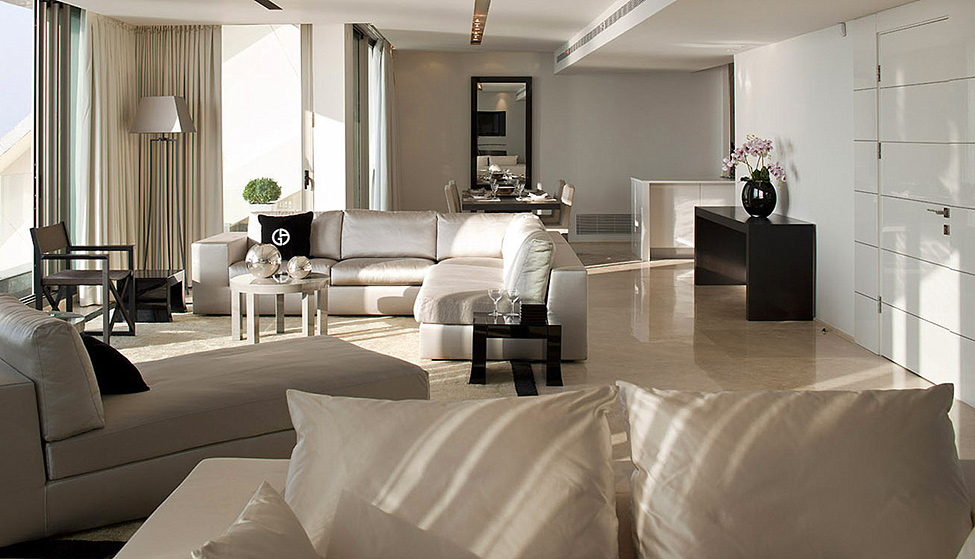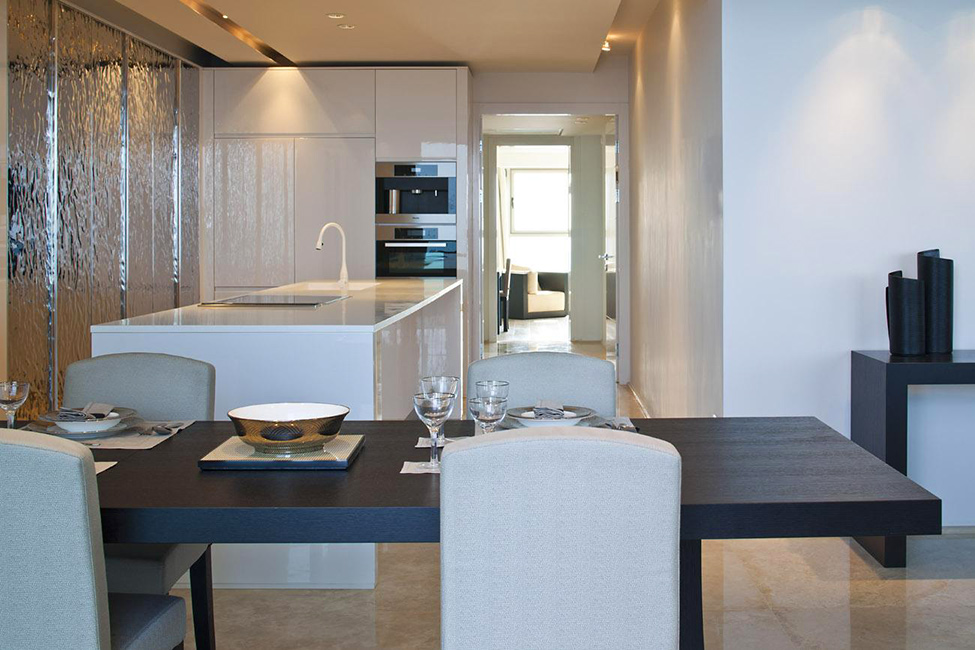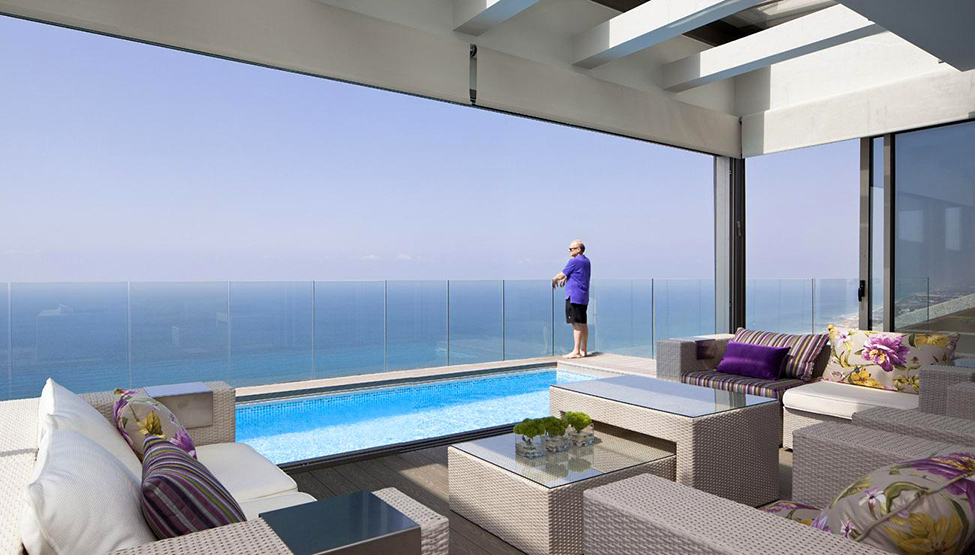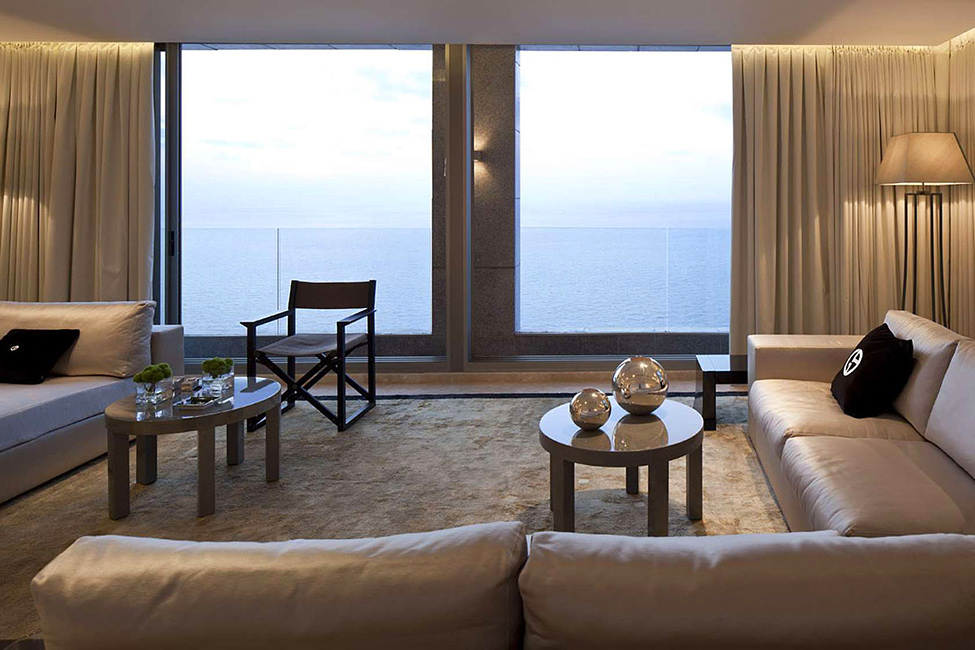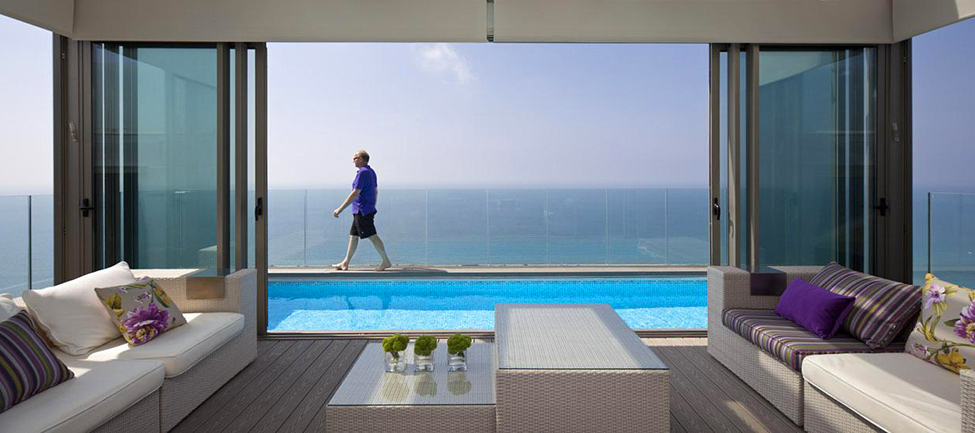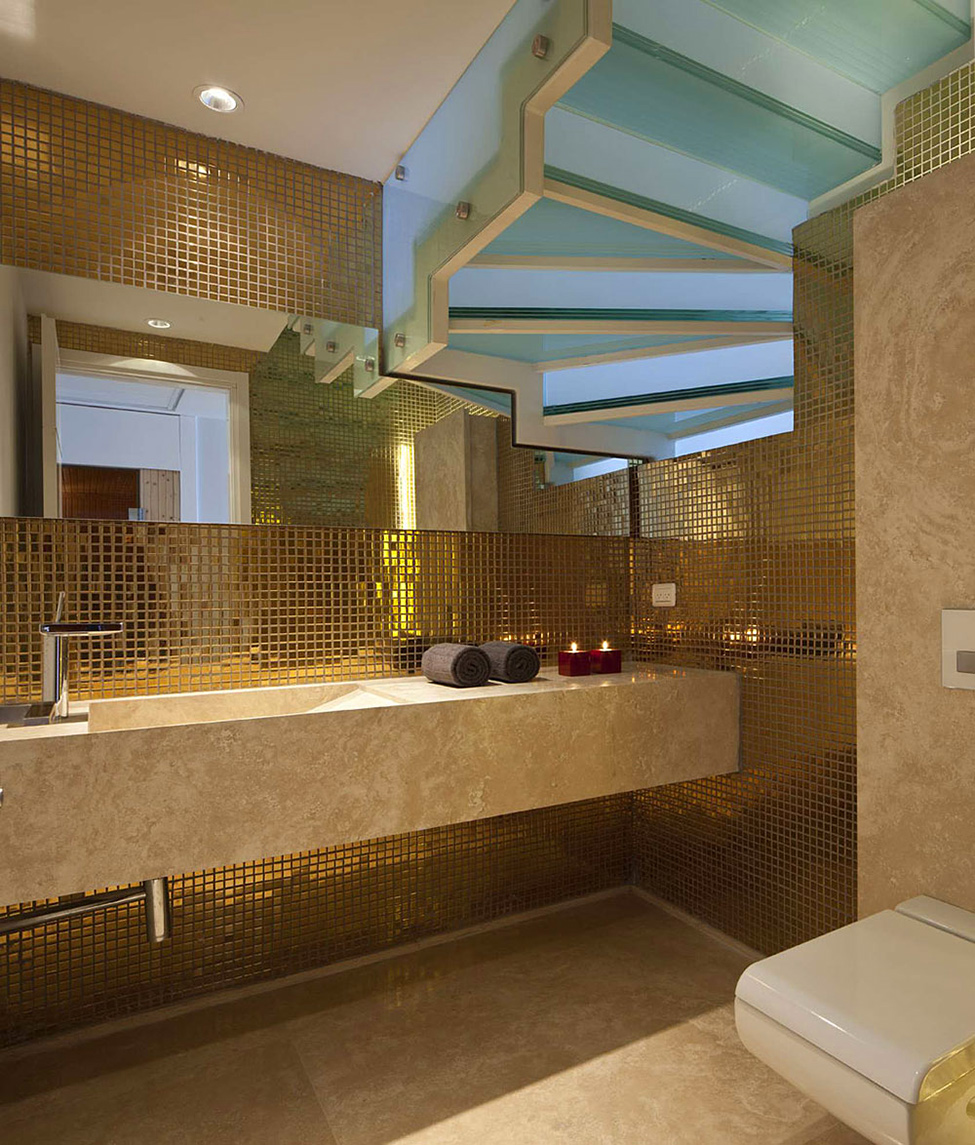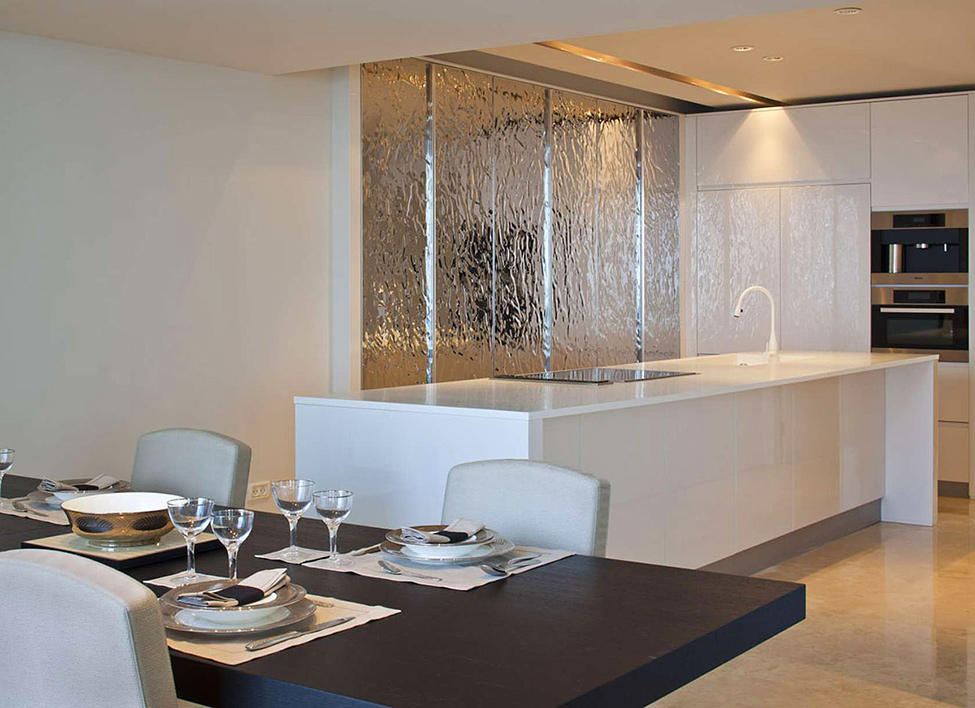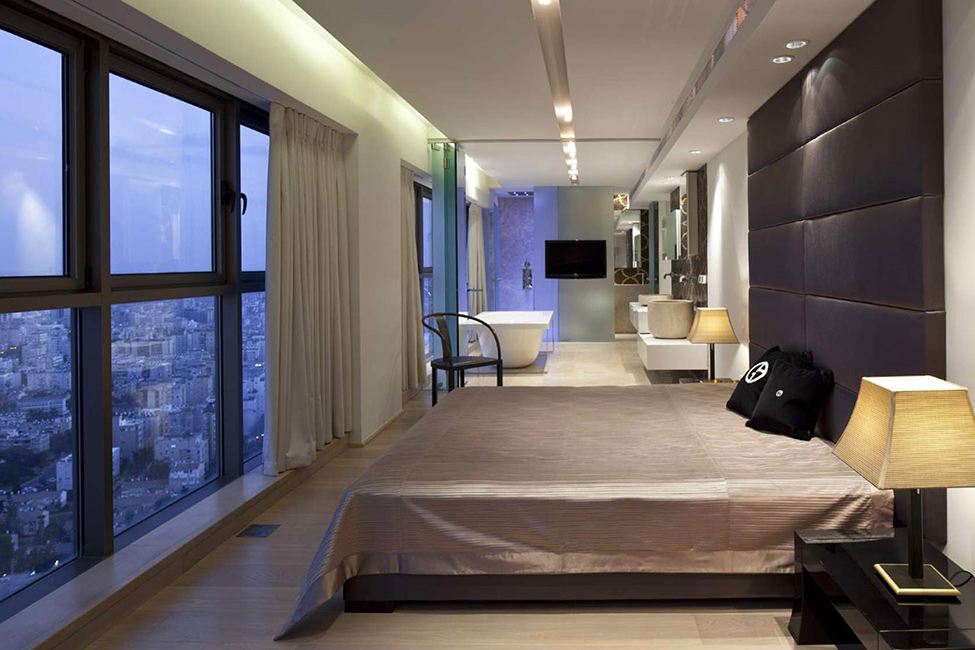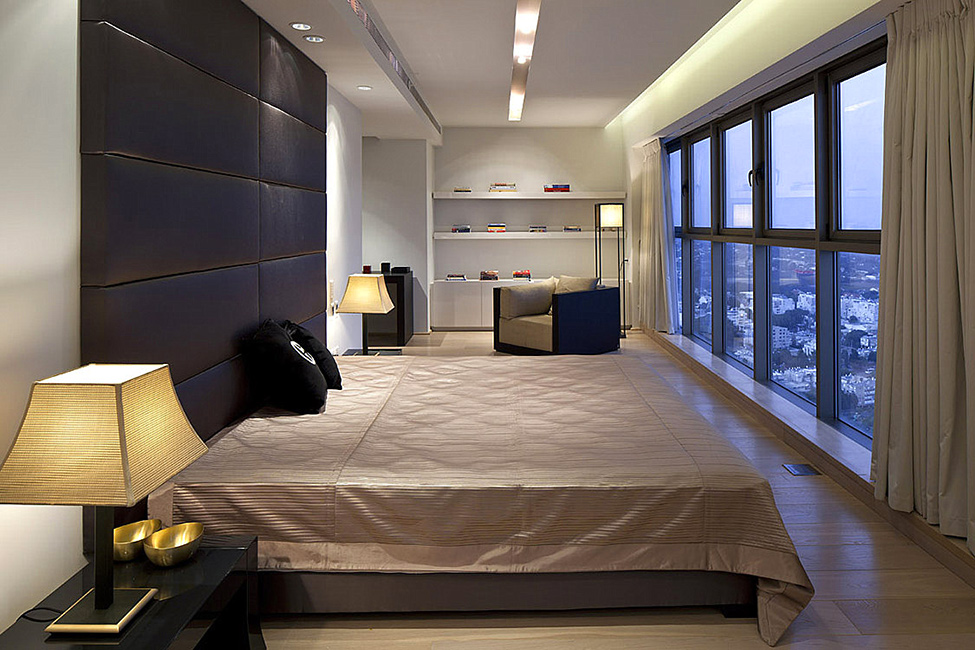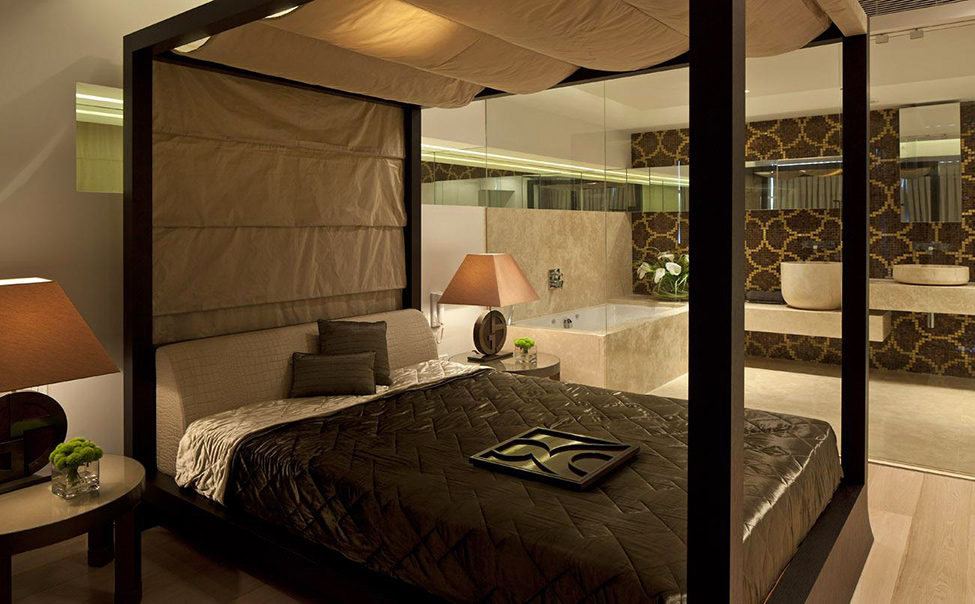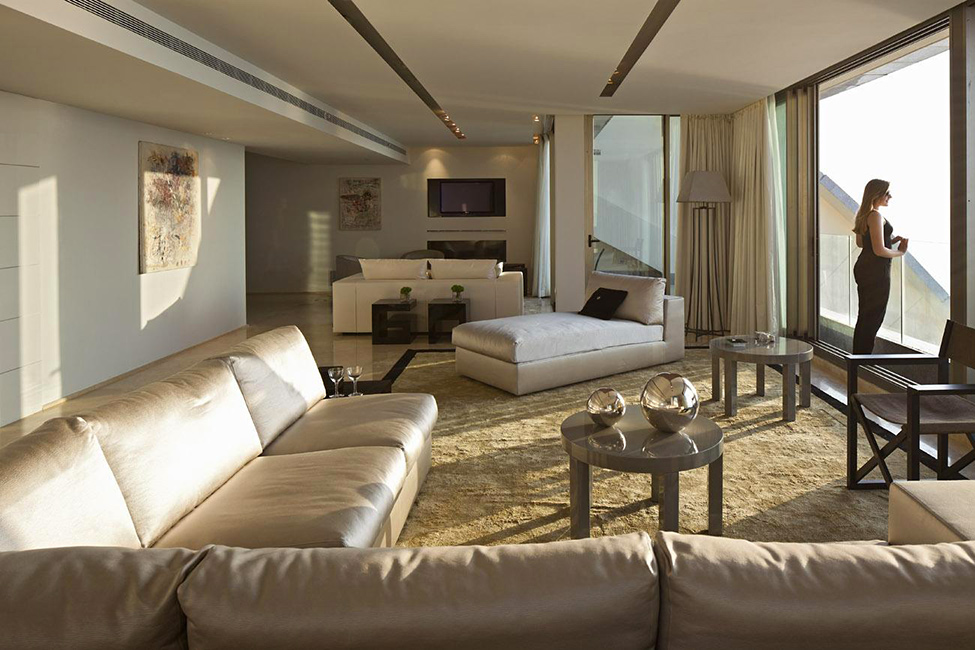 Image By : Domb Architects
View the complete gallery
Share your Thoughts!