Elegant Contemporary Art For Interior Of Old Fashioned Office
The old fashioned architecture on Leidse Square in Amstredam, Netherlands has youthful spirit of contemporary art for interior in the office scene. Archaic exterior design of this city corner building has the face of an aged construction, especially the majestic dome which becomes the point of the artistic architecture design. But, this image is turned when we explore the office inside; a fashionable and modern view invades the entire space of this veteran advertising agency. Each department of this agency has a unique name representing the job description.
A quirky backdrop of the front office welcomes us with the upside down setting of a classic mansion wide photo. This scene strikes the eyes upon the fine wooden wall and partition of this front space. By the lift we can go to next floor of this building, but contemporary art interior design of a funky mural painting blocking the wall around the metal lift door and the aisle of the office room. It seems that the young-looking soul embracing this space through the painting patterns and motives.
It is a cool and fresh theme in the Think department space office. A green house is set among the office arrangement. All the staff can enjoy working with nature scene in their working area. The greens have the glass wall room and some are set interspersing the other furniture. This department also contains a library with a picturesque design of the bookshelf.
A minimalist lounge contributes to make the break time so content by the nice setting of the seat in purple and wooden flooring. This belongs to the Make Department. About the official space, robotic art design of colorful rectangular construction looks so chic standing among the office desks and chairs. Those are just some reviews, come in and see, we will be pleased with many pop art in interior design of this old exterior office.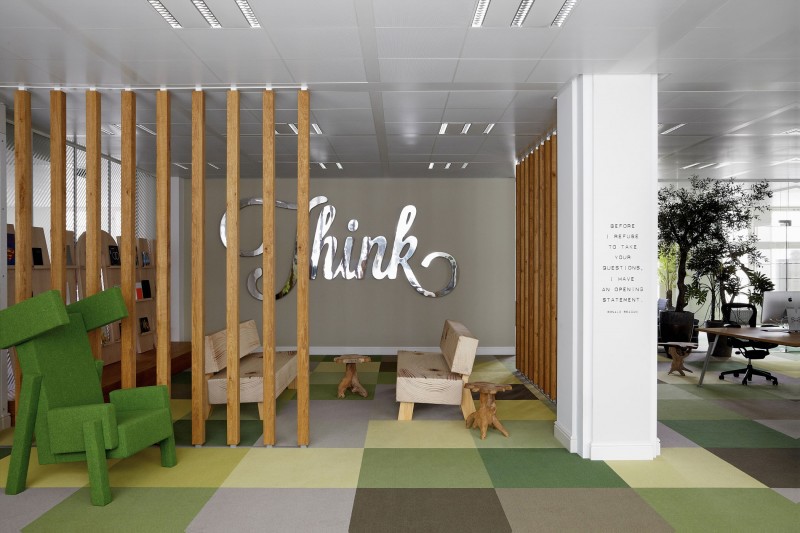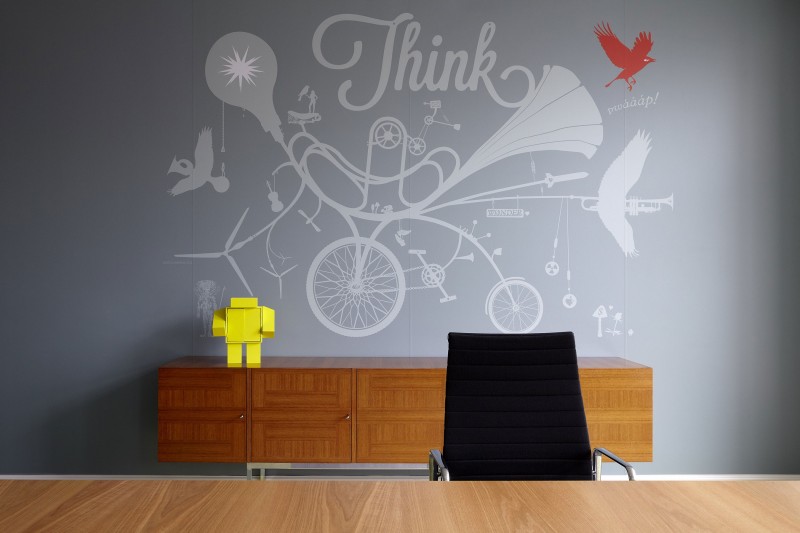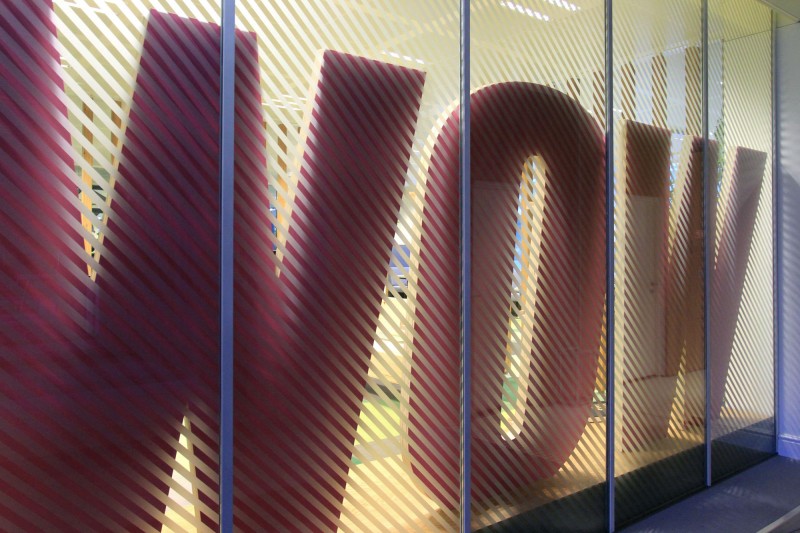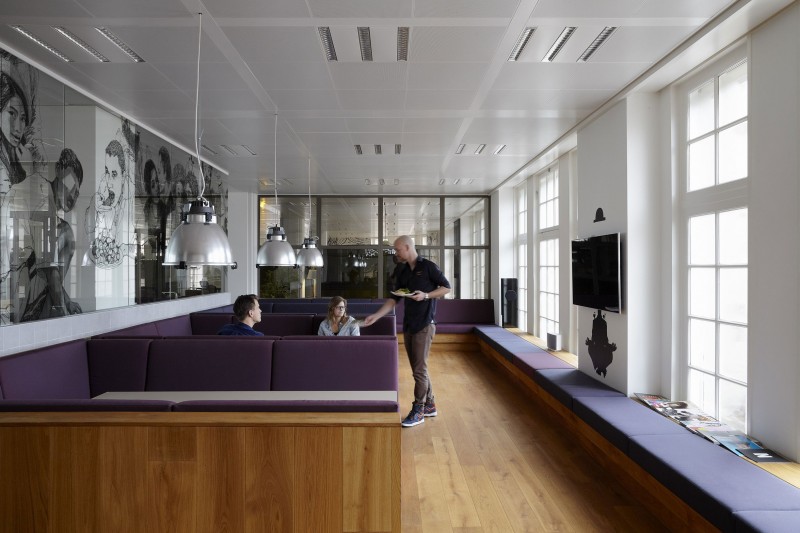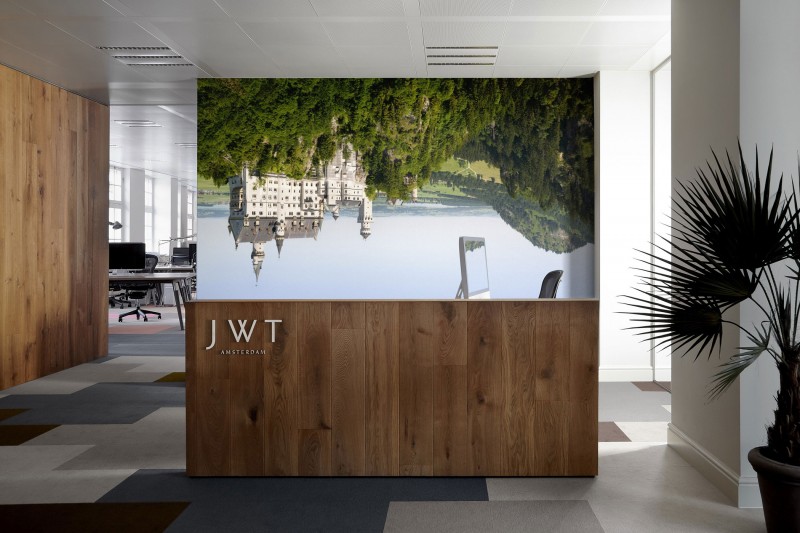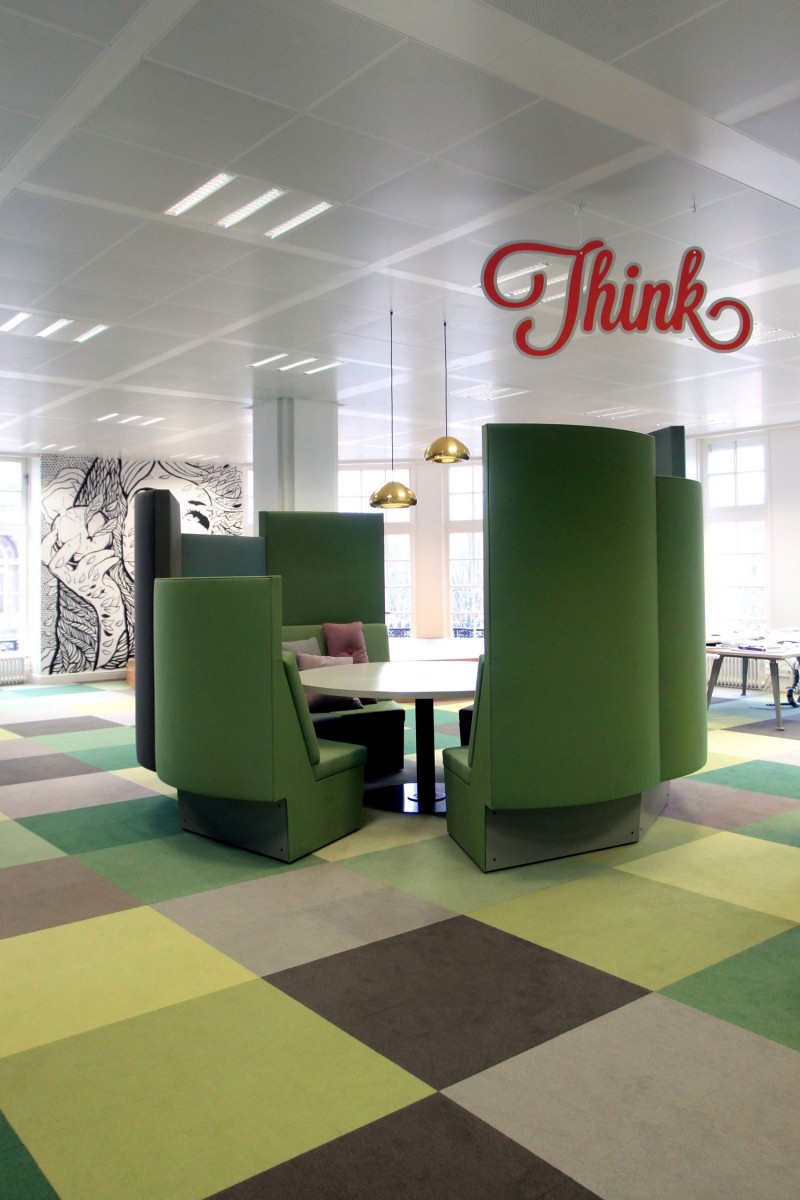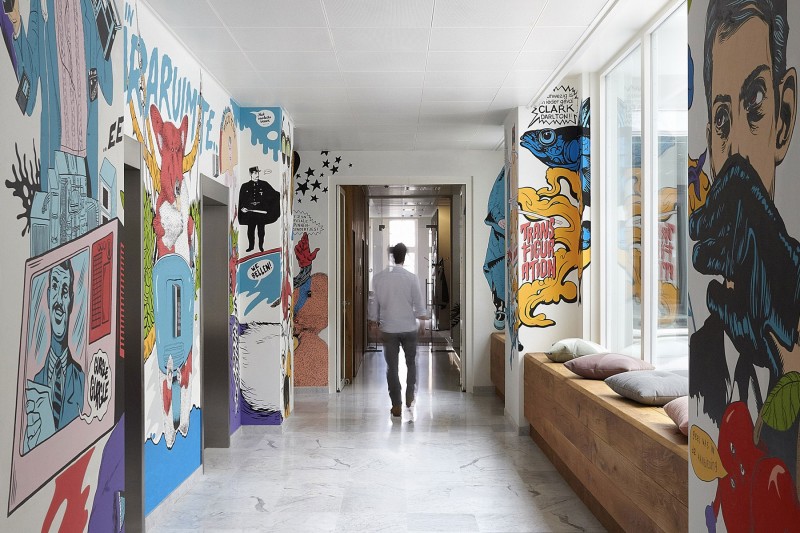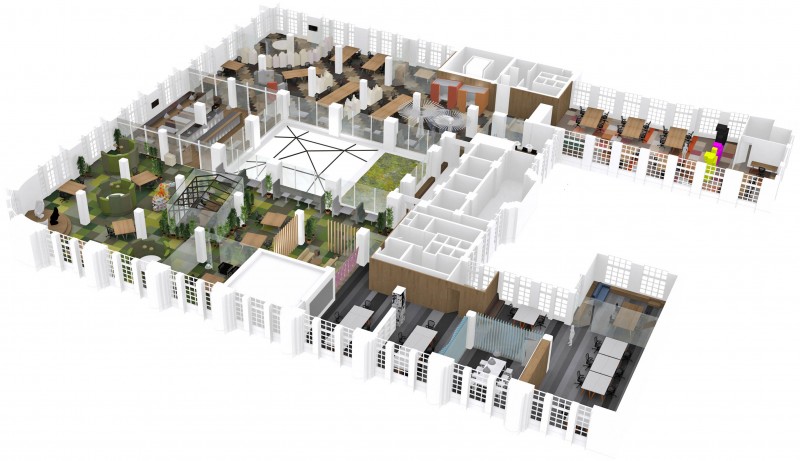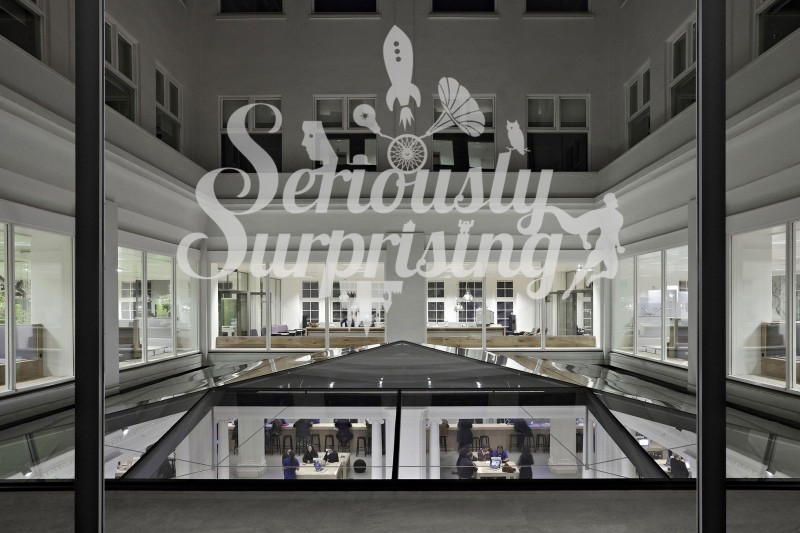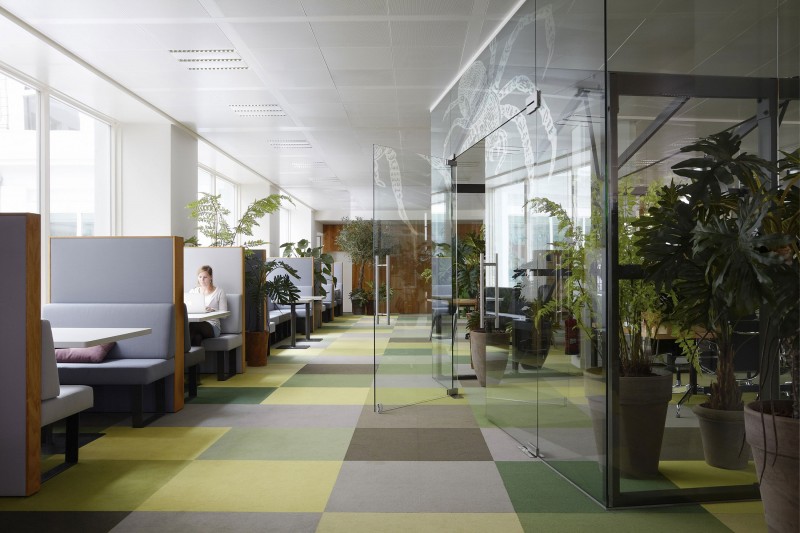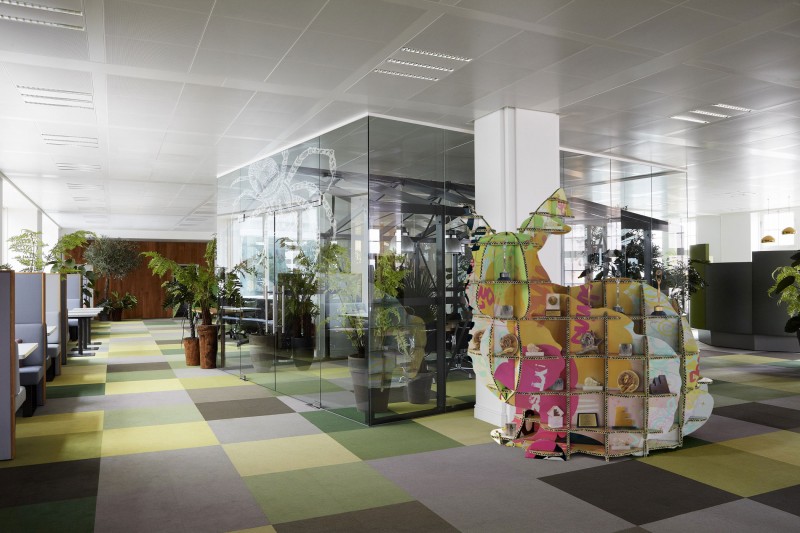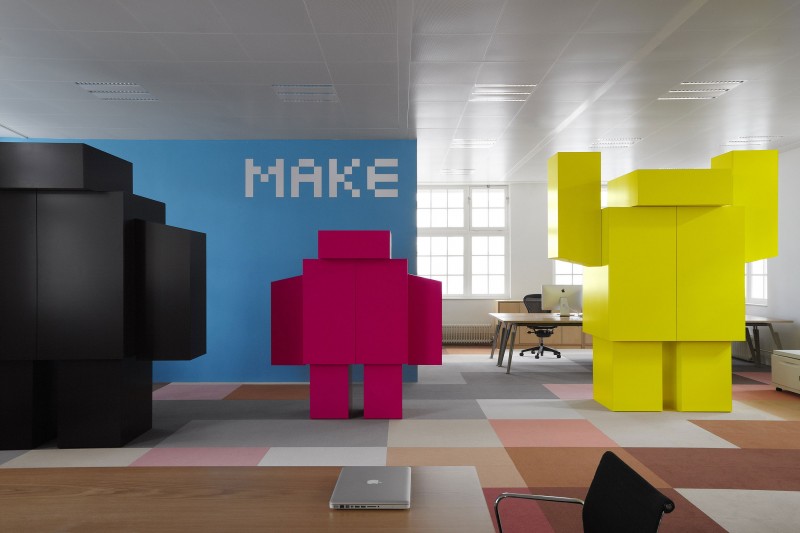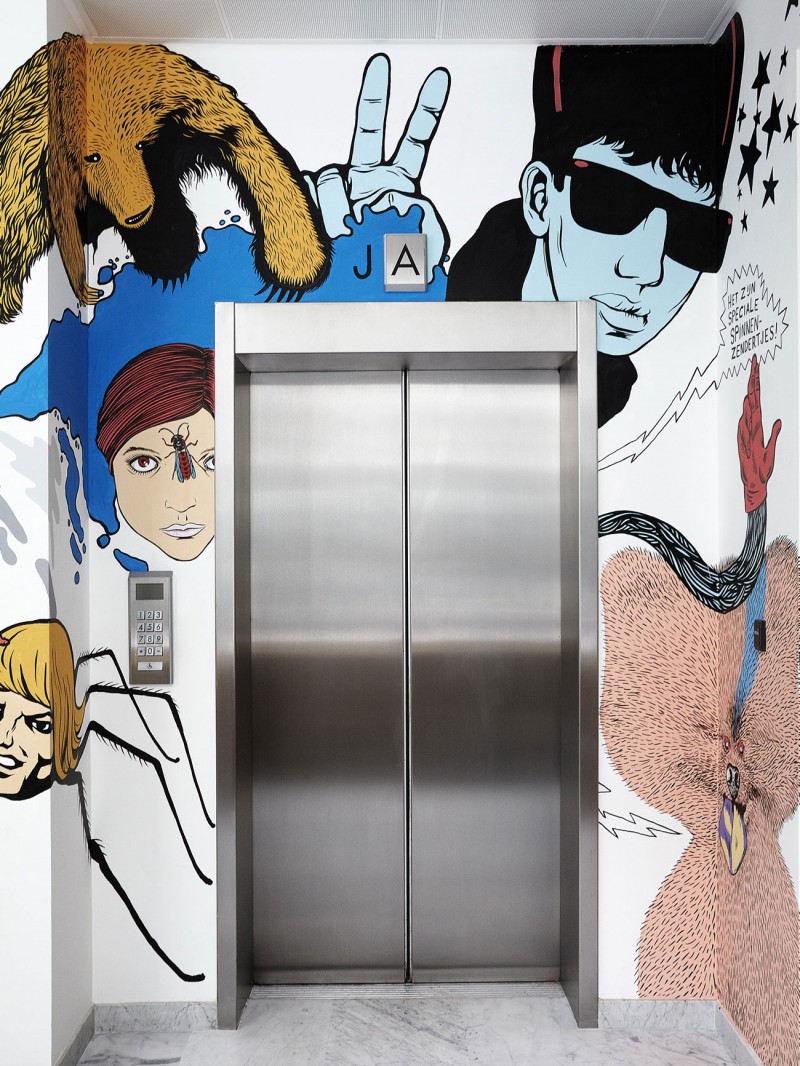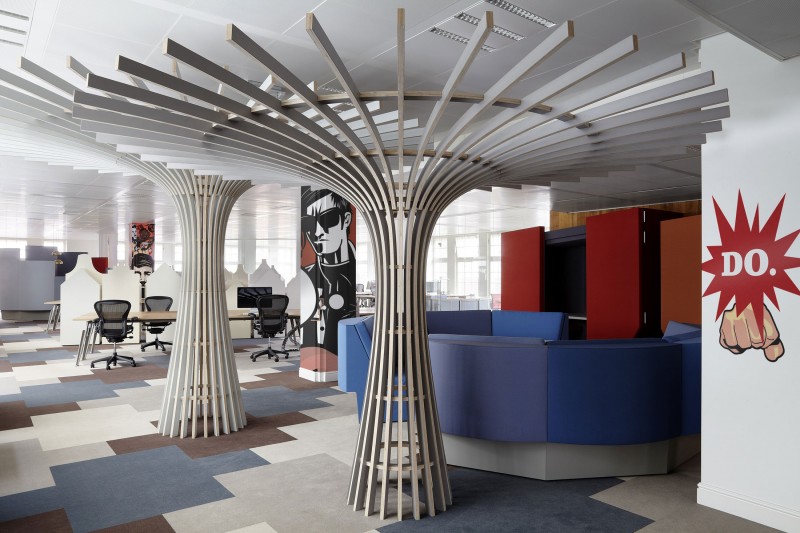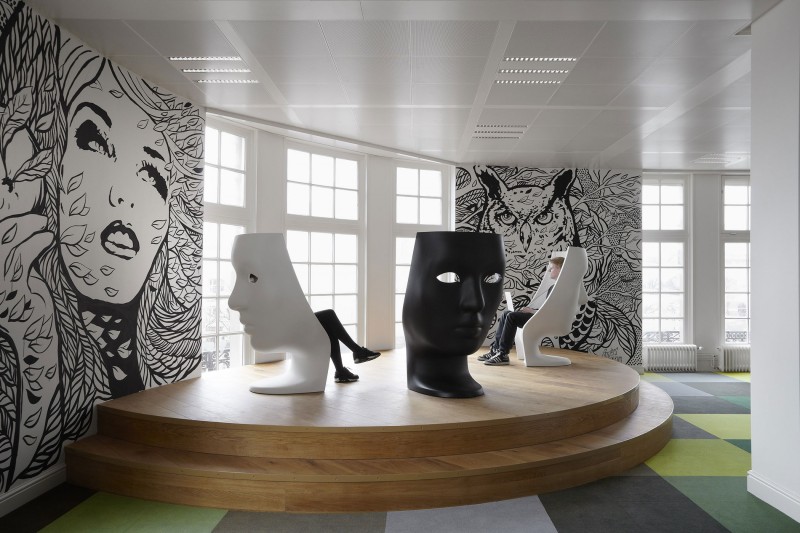 View the complete gallery
Share your Thoughts!